One of the greatest Italian flagship loved worlwide, seen on the Red Carpet and with international celebrieties, is Rodo Firenze.
Synonymous of eternity, luxury and elegance typical of Italian craftmanship, Rodo Firenze during Milano Fashion Week presented its new Fall/Winter collection of iconic purses and refined shoes.
With a gust of fresh air, Rodo puts the light on the new trend of this year… The slip-on. Created in bright colors such as baby blue and pumpkin and in sheepskin to take the feet warm, the slip-on signed by Rodo will be the real must of next season accompanied by pumps and loafers.
The bags reinterpret the iconic shapes of past years and the clutches rediscovered precious materials and fascinating and brilliant colors, that wrap ourselves in an allure of glamour.
New F/W Rodo collection winks eye to a fresh and positive fashion but never forgetting that class is eternal and with a Rodo clutch you are ready to become larger than life.
Bisous
yours Carolyne O'
Pictures taken ith SONY DSC_RX1 by Isabò and wearing a dreamy Ezra+Tuba dress.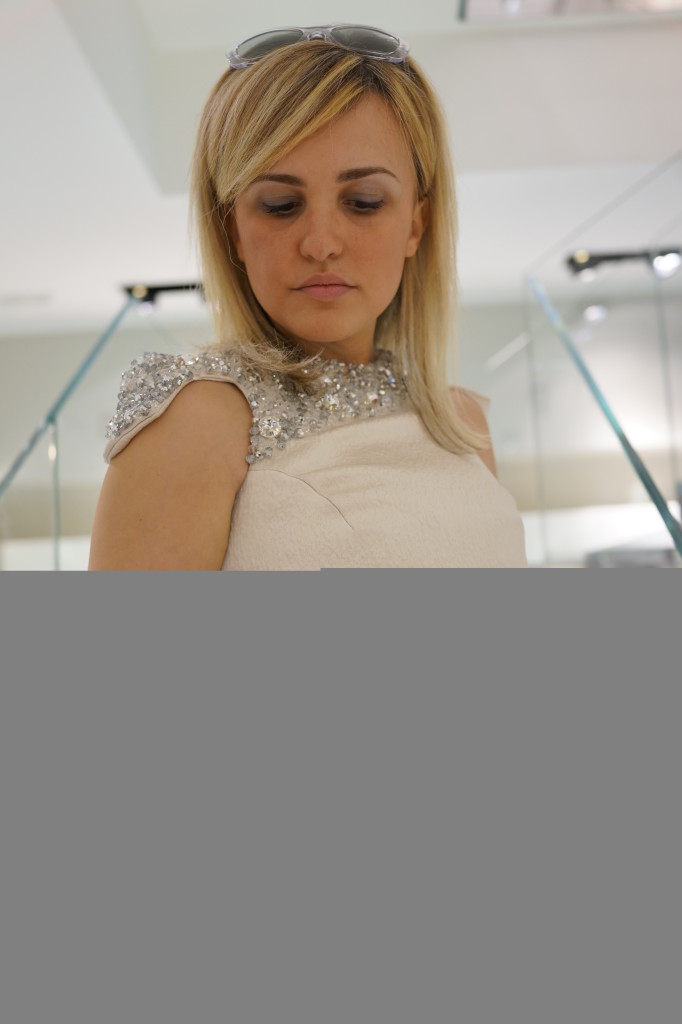 Una delle più famose bandiere italiane all'estero che il mondo ci invidia, protagonista indiscusso dei Red Carpet e tanto caro alle celebrities nostrane e internazionali, è Rodo Firenze.
Sinonimo di eternità, lusso ed eleganza tipici della maestria prettamente italiana, Rodo Firenze durante la settimana della moda meneghina ha presentato la sua collezione Autunno Inverno di borse iconiche e scarpe delicate.
Con una ventata di aria fresca, Rodo punta i riflettori e fa suo il trend che sta spopolando quest'anno… Le slip-on. Create in colori vivaci quali azzurro e zucca e in montone per tenere i piedi al caldo, le slip on firmate Rodo saranno il vero must-have della prossima stagione, accompagnate dalle storiche décolletté e dalle loafers.
Le borse reinterpretano le forme del passato e le clutches si riscoprono in materiali pregiati e preziosi caratterizzati da colori brillanti, che ci avvolgono in un allure di glamour.
La nuova collezione A/I di Rodo strizza l'occhio a una moda fresca e positiva, a tratti molto giovanile, ma senza mai dimenticare che la classe è eterna e che con una clutch Rodo si è pronti ad essere leggenda.
Bisous
la vostra Carolyne O'