Post per categoria 'My style'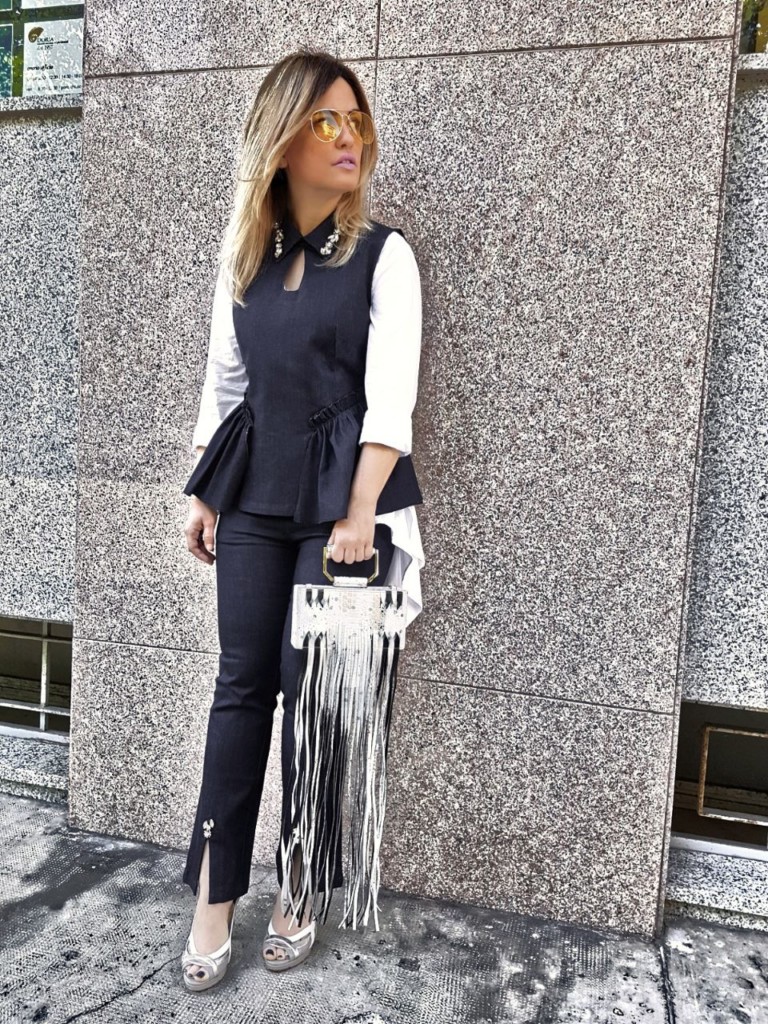 My Spring uniform is always quite glamorous and basic.
A 3/4 lenght trousers, a girly tank with a white blouse and an eyecatching fringed bag.
This suit is particular and classy at the same time, so you know why I adore it.
You can shop it here
Carolina
Wearing:
Metisu suit 
Nasha bag
...

[ continua... ]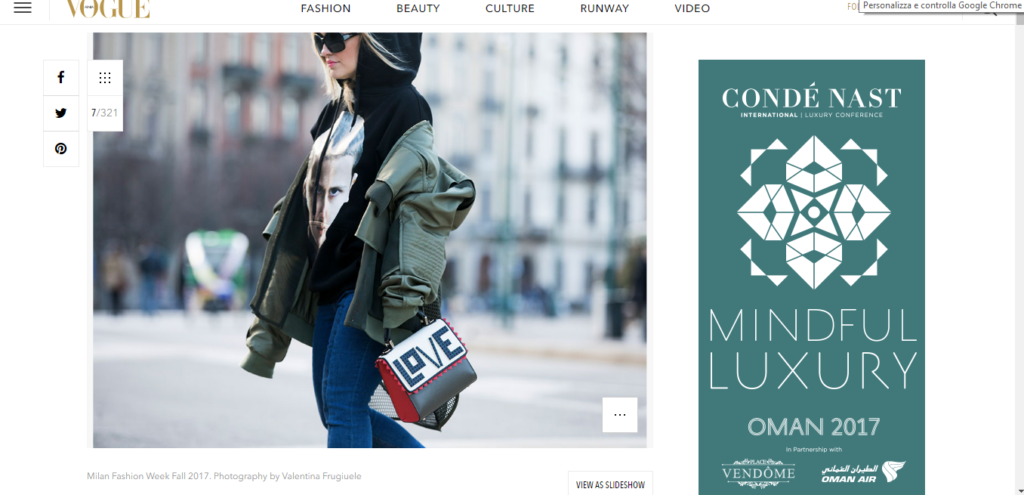 Spotted on Vogue Arabia outside Jil Sander Milan Fashion Week F/W 2017-2018 by Valentina Frugiuele.
Wearing:
Les Hommes jacket
Les Petits Joueurs bag shop!  shop!
Ih Nom Uh Nit sweater shop!
...

[ continua... ]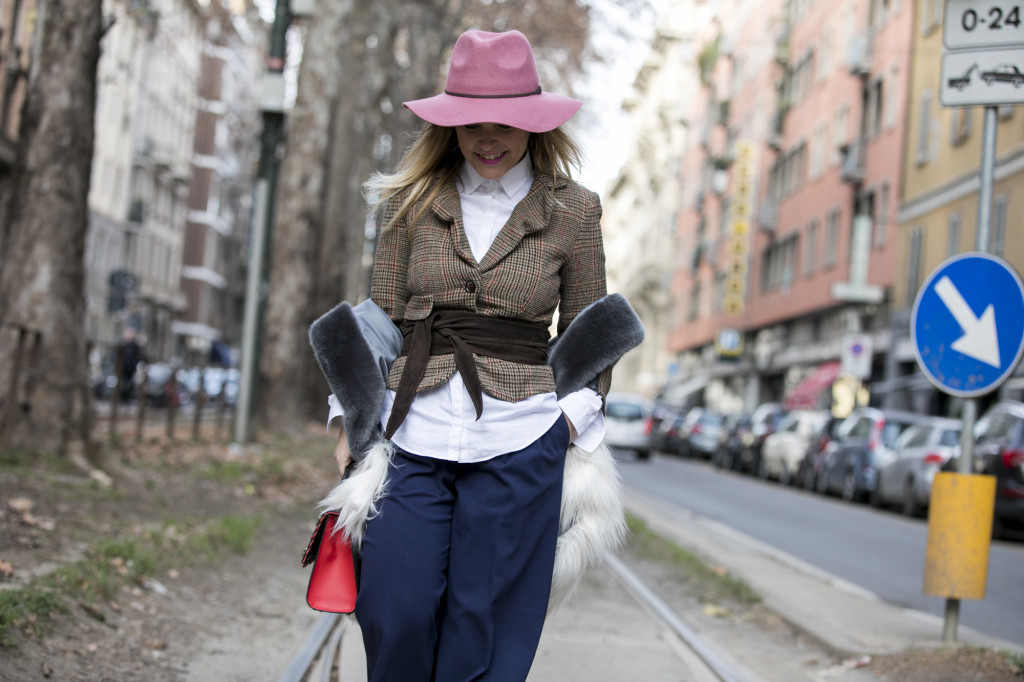 Lost and found.
Spotted outside Dolce & Gabbana show during Milano Moda Uomo by Valentina Frugiuele.
Wearing one of my favourite bags of the moment by Les Petits Joueurs.
Carolina
...

[ continua... ]