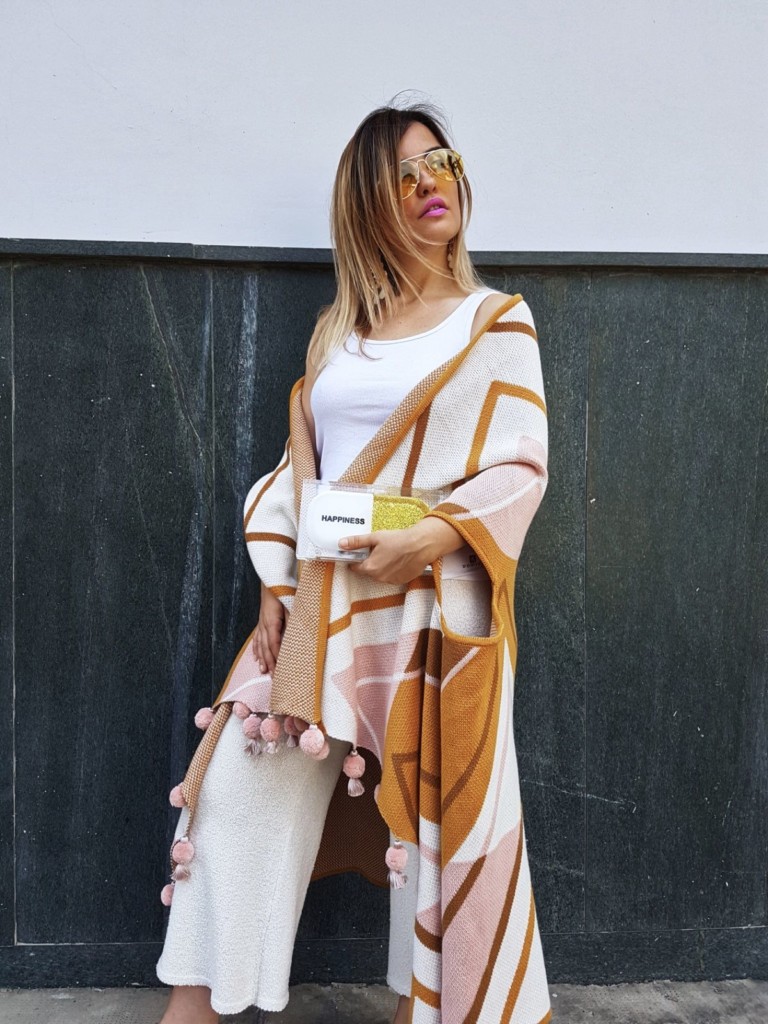 I am not a Summer person.
Okay let me explain, I love the sun, the breeze and the color of the season but I don't love so much the obsessive heat that sometimes Summer carries with it. I like better the chilling ending part of the season and those fresh Summer night where you can wrap yourself in a soft cozy blanket.
This is why, every season, I never miss the chance to get a new one and, for this year, I bring with me one of the most beautiful I have ever had!
With an effortlessy chic, glamorous and super cool style, my Hayley Menzis Portobello blaket is become my favorite ever! The zig zag print and the pompom made it really eye-catching and perfect to be styled with every look, from the most basic to the most elegant one. It add an ultra plus of charme, sophistication and bold attitude.
And ( best news for you! ) all her blankets are now on SUPER SALE so this is the right time to grab yours home. In addition, I have seen a preview of the Fall Winter collection and it left me speechless and amazed, you will love it as much as I did.
Carolina