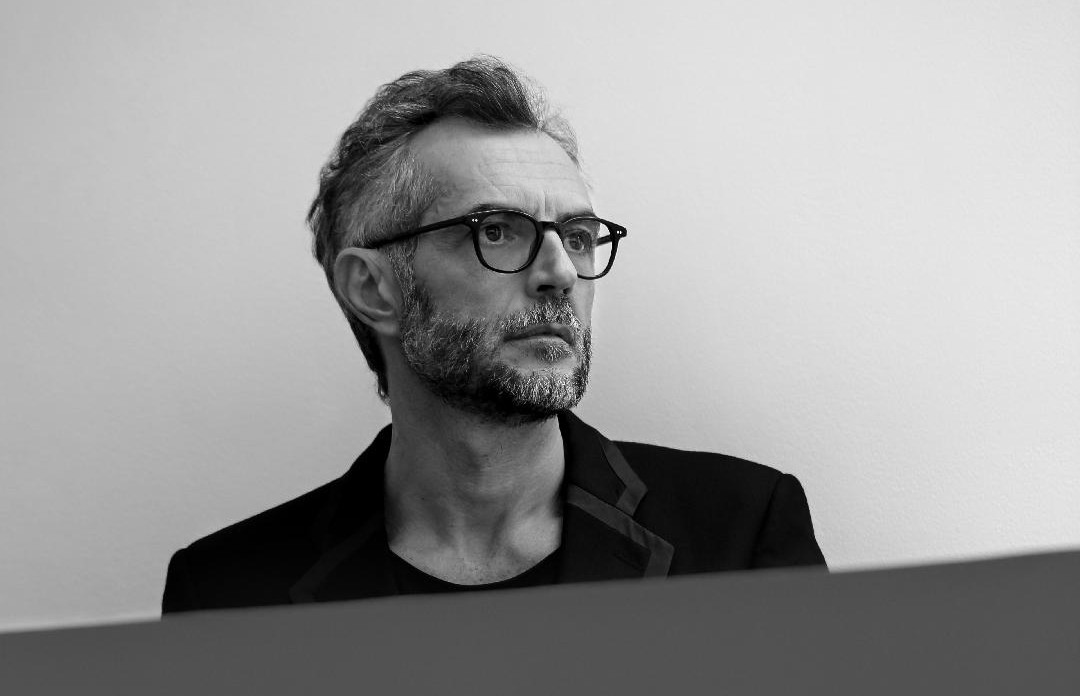 Wanting to enclose the essence of a fragrance in the word perfume is like diminishing it of its creative and evocative power.
Creator and evocative. Yes.
A fragrance can create a memory, seal a moment in an infinite and indefinite temporal space. Evocative because when you hear it again you will be able to relive the moment even in other dimensions and spaces.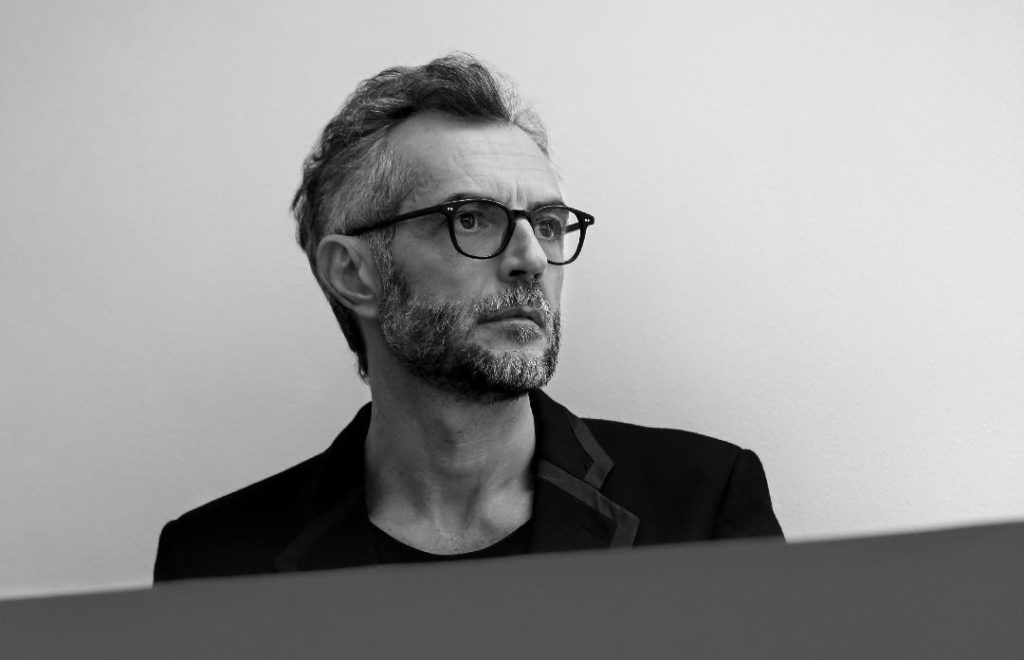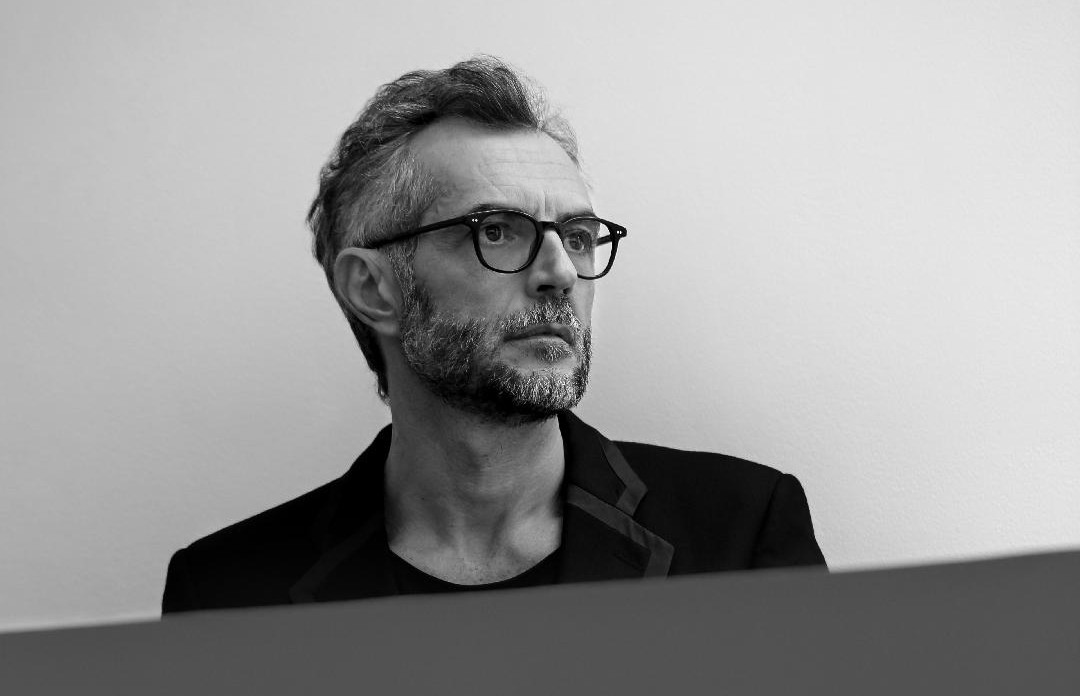 For the second time I had the pleasure, and the honor, to interview Philippe Di Méo of Liquides Imaginaires. A 360° artist, creator of my favorite label of fragrances, as you already know. Philppe is a man who can easily aspire to inspire… or at least, he has inspired me a lot several times. Through his scents I have created many memories, enclosed in a casket of the soul, that I can make to go out to my liking simply by spraying its perfume.
For the launch of the new trilogy L'Eaux de l'Est, made of FLEUR DE SABLE, TAPIS VOLANT and BUVEUR DE VENT, Philippe gave me a deep insight of his brand new fragrances through is always inspiring words.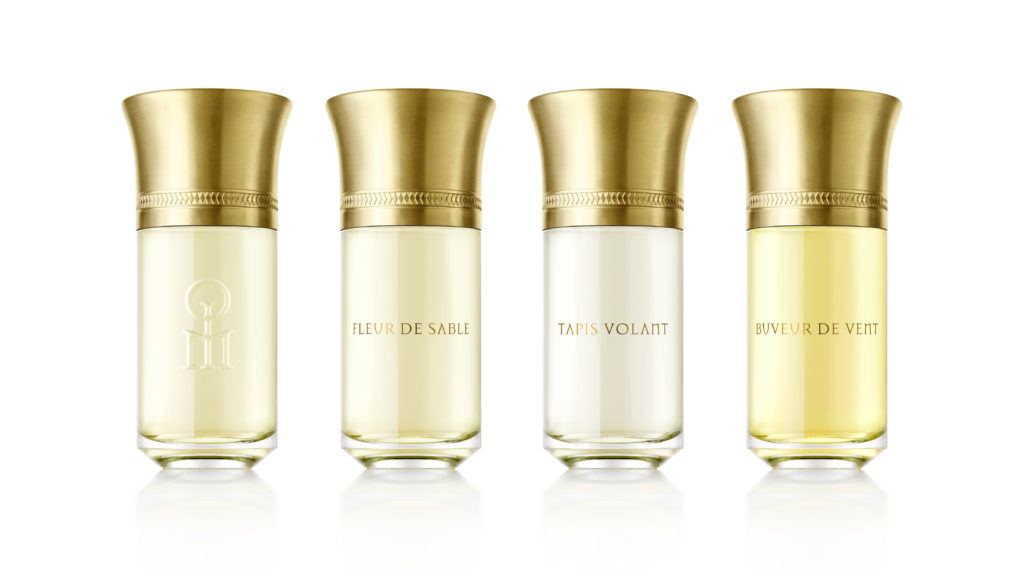 1) Before introduce our readers to your new trilogy, can you tell us what a Fragrance represent and mean to you?
Of course the perfume is related to the pleasure of the nose, the smell but I would say that for me a fragrance represents a sixth sense. For he has the power to awaken us to higher sensations, to pierce the veil of appearances. His mute language almost brings him closer to a form of telepathy because he creates a psychic exchange of information at a distance between two or more people. A perception that goes beyond realities. The perfume has the power to elevate us, transform us.
2) What is your unique signature in creating perfumes?
The first is that of inspiration since all my perfumes are inspired by liquids: holy water, etching, troubled water, sap, blood, wine, imaginary waters and all the myths and legends related to it. The second is in the act of creation, no prohibition, no barrier, no taboo, all sensations are allowed thanks to a free olfactory creation.
3) Is it only me that I had this feeling or this trilogy came out as a real history? Three poetic and evokativ legends that lead who smell them in an olfactive journey that should be taken with eyes closed in order to go deep in you inside?
It is more a vision of the magic of the East than a trip. This trilogy is born from his fantastic legends. As Victor Hugo said, "The Orient with sweet scents burning", this quote is an image that corresponds well to the creative approach of this trilogy because the wind of the desert is both sweet and burning. For the Eastern Waters it is more of a sensation of fluidity inspired by the wind blowing on imaginary gardens and carries with it odors. The fragrance of a sand garden with SAND FLOWER which is a mineral flower, a little salty, then sweet, powdery and spicy. The perfume of a silk garden with FLYING CARPET that is a light sensation of the air that slips on him, also carrying in his journey in the sky, jasmine, cold and woody spices. Finally, the scent of the southern wind that hangs without its wake the smell of leather of the saddle of the BUVEUR DE VENT, pure Arab blood crossing the wild, vegetal and wooded.
From these olfactory images, I wrote 3 poems that make homage to tales Oriental.
La légende de la FLEUR DE SABLE
Née du caprice d'un vent de sable cinglant
Trésor enfoui, éclos d'un souffle au parfum brûlant
Pétales salines et cristallines baptisée de rosée.
Éclat liquide aux reflets délicatement épicées
Son parfum unique est l'égal de sa rareté.Reine des dunes à jamais nourrie de fierté
English:
Born from the whim of a scorching sand wind Buried treasure, hatched with a breath of scent Saline and crystalline petals called dew. Liquid shine with delicately spicy reflections Its unique fragrance is the equal of its rarity. Queen of the dunes forever fed pride
La légende du TAPIS VOLANT

Né du rêve d'apesanteur d'un vol imaginaire
Transport enchanté d'un voyage solaire
Magie aérienne aux multiples voltigesEffluves à sensation qui donne le vertige
Tapis d'or et d'orient caressé par le ciel
En vagues perpétuelles soyeuses et sensuelles
English:
Born from the dream of weightlessness of an imaginary flight Transported transport of a solar trip Avanced aerial flight Effluous thrills that gives vertigo Rugs of gold and oriental caressed by the sky Alone waves silky and sensual

La légende du BUVEUR DE VENT

Né du cuir de selle d'une créature sauvage
Libérant dans le vent son puissant sillage
Monture de lumière à la force légendaire
Créée par un dieu d'un ancien millénaire
Sa force fait la gloire de ses fidèles
Une parure noble à nulle autre pareille
English:
Born from the saddle leather of a wild creatureLibering in the wind its powerful wakeMonture of light to the legendary forceCreative by a god of a millenniumSa force is the glory of his faithfulA noble adornment like no other
4) Fleur de Sable, Tapis Volant and Buveur de Vent. As soon as I know the names without smell them, I was immediately attracted by the last one… Winds drinker. The winds of Eastern lands are warm, sensual and wraparound but also very strong. It reminded me the Shamal, the hot and impetuous north-west wind that produces the dreaded sandstorms in the deserts. Is Buveur de Vents like the Shamal?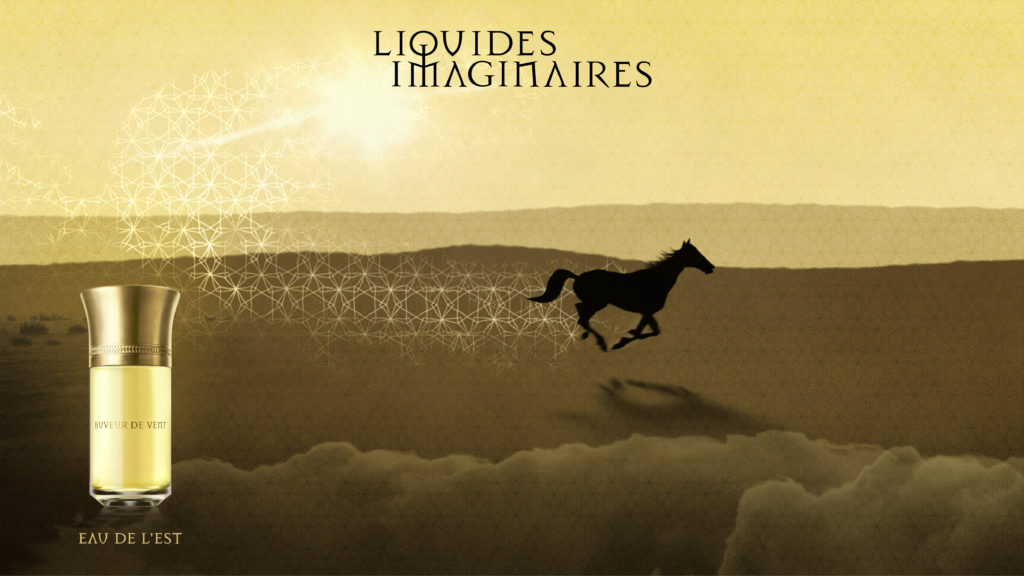 Yes it can be compared to the wind of the desert of course, but the historical legend speaks of the south wind. A god would have asked the south wind to create an animal as fast and powerful as him. In response to the god, the south wind created a unique animal, a fast and racy horse: the purebred Arab This legend fascinated me by its beauty.
5) Fleur de Sable, Sand Flowers, makes me think about that even in an arid land something fragile and beautiful can born. Is this scent a unique and rare fragrance like the Sand Flower?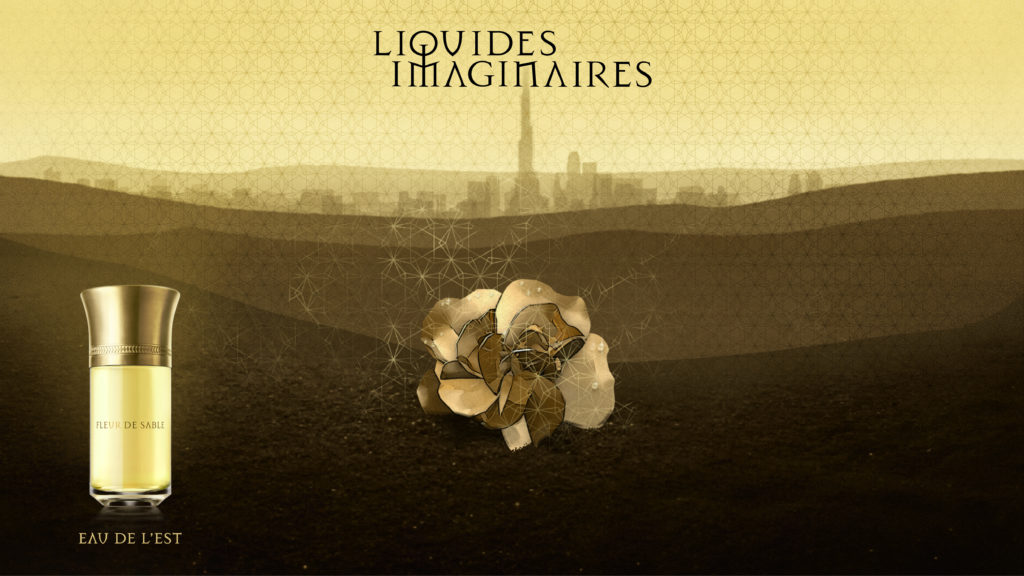 Yes it is the strength of the flower that was born in the desert with very little water and resist the wind blowing. It is a more feminine perfume although mixed but which has an incredible behavior and power.
6) Tapis Volant, Flying Carpet, is the fantastic vehicle of a flight where the wind and sunshines are at our back. Is this carpet the way to reach the sky of our dreams?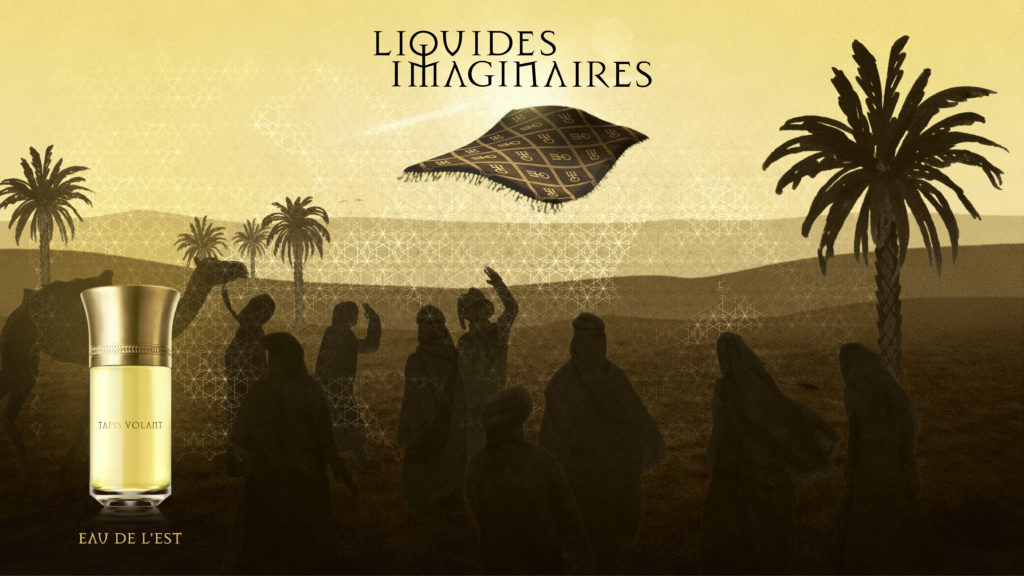 For me it's a child's dream that never left me. A heavenly, aerial or bird-like journey crosses the sky to see the world of more water. Being beyond reality, in the dream and the imaginary thanks to a magic carpet like Aladdin.
7) I remember from our fist meeting that we have a common passion for tarots and crystals. This is why I would like to ask you to associate a tarot card and a crystal to each one of the three fragrance.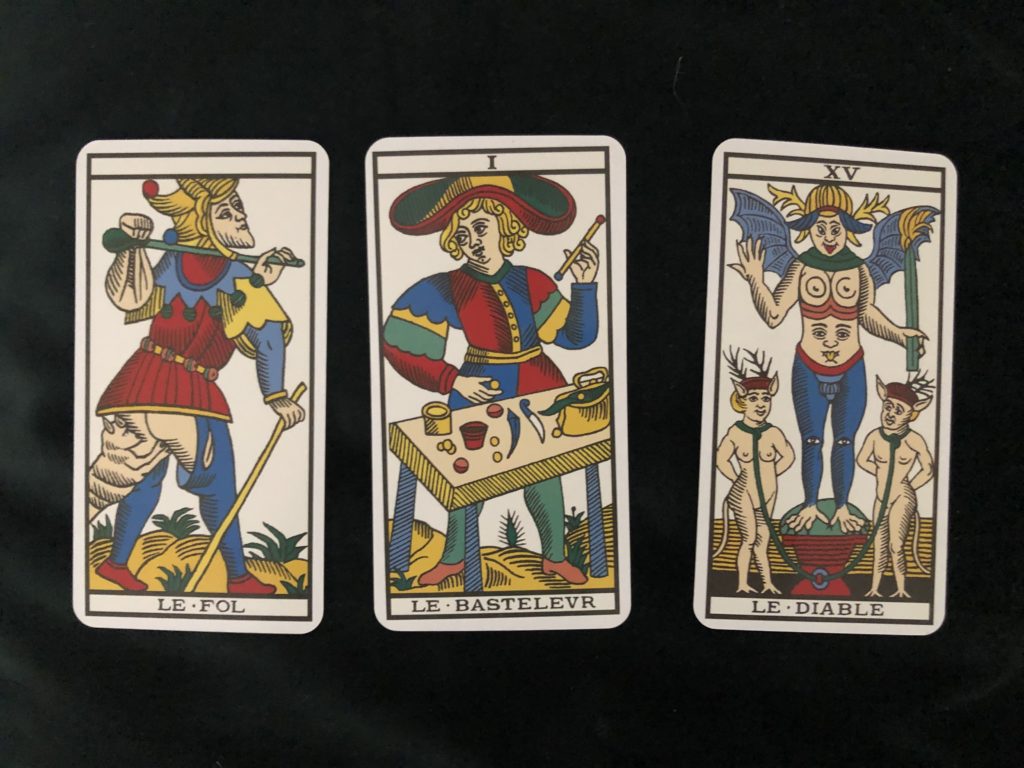 That's absolutely right, I remember it very well. I continue to take Tarot de Marseille classes. It's a very long but exciting initiation. Here is my choice of cards:
THE MAT because it represents a free man, who goes on an adventure, the light step and with the bare minimum. He incarnates the idea to explore new possibilities, other experiences, to go to the unknown for to gain knowledge. It is associated with Uranus, planet of originality, my marginality. So we're more on metal than mineral.
THE FOOL First card of the tarot, it represents a man behind a table where all the tools are at his disposal to create, to invent or maybe even to make a magic trick because it is also called The Magician. In represents initiative., Inventiveness. It is associated with Mercury or Mars for the idea of ​​action. His stone could be an agape or a jasper.
THE DEVIL This card says that you have to show yourself as you are, unconventionality, transgression. Follow his primary instincts, his independence. So give in to his desires. It is associated with Capricorn for its horns and because it dominates being the highest point of the zodiac. The worst could be a Black Agate, a Rock Crystal, or a Violet Fluorite;
But maybe you have other crystal proposals, I'm not a specialist.
My proposals for The Devil are black tourmaline, black agate as well and black obsidian. For The Fool are fire opal, red jasper and carnelian as I feel it very connected to the Scorpio theme. For The Mat I think I will give agate for protection in his adventurous life and hyaline quartz for amplify any energy.
Thank you for another dreamy and deep trilogy, that allow to go under the "surface"
Thank you for your passion for perfume that goes beyond its smell.