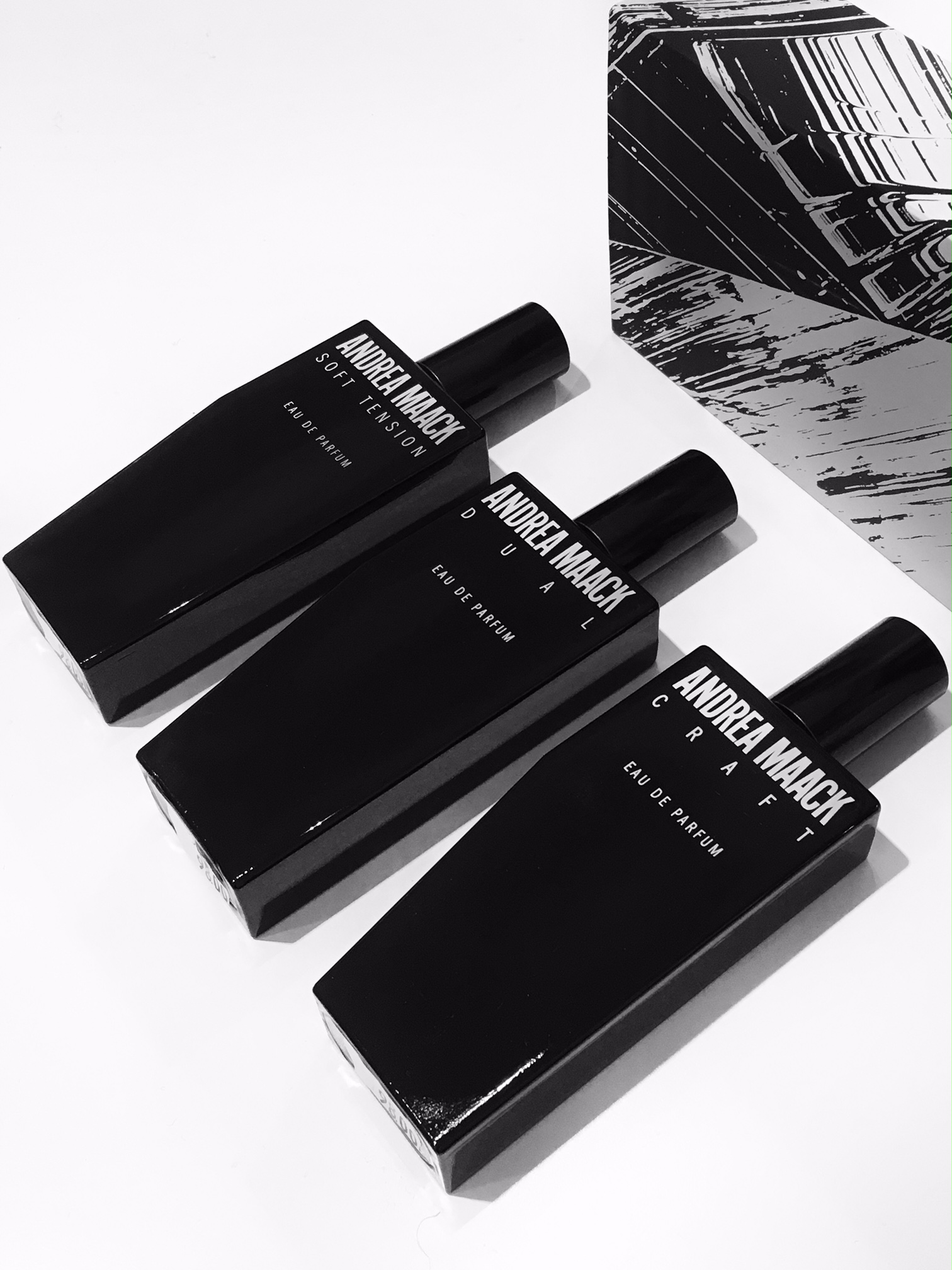 I love niche fragrances. I love their exclusivity and particularity.
A few times ago, by chance, I had the luck to discover Andrea Maack fragrances and I was really impressed by the innovation and the fact that were originally created for museum exhibitions.
Andrea Maack Parfums is a Reykjavík based fragrance house founded by Andrea Maack in 2009. Today we are glad to introduce you this unique label and her talented designer through this beautiful interview she gave us.
1) Andrea you are a visual artist. What motivated you to give life to your own line of fragrances?
In the beginning, the idea was never to create a brand, it was born slowly and organically through my exhibitions. The idea of working with scent came about through a series of exhibitions with the working title "The Ultimate Being" and I always envisioned only making one fragrance titled SMART (Smell Art), but after that show, I was hooked on this process and started working on scented installations full time. The brand came about when I was invited to host the opening show of a design gallery in downtown Reykjavík and I decided to do an art installation in the form of a "fake Andrea Maack perfume shop," handmade 1000 bottles and opened "the shop" for 6 weeks. Wallpaper Magazine did a write-up on the show and after that I was contacted from all over the world from retailers that wanted to stock the brand that only existed through this one exhibition, and the rest is history.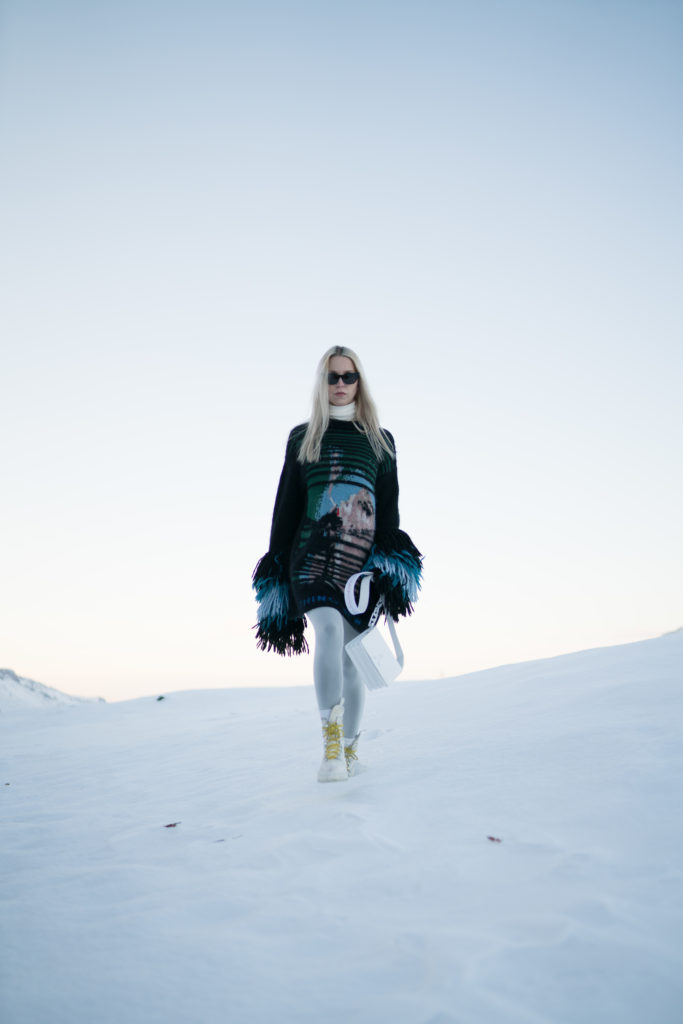 2) Your perfumes are created as unisex. How was the choice to create non-gender scents?
To be honest I never really planned or thought about it, but now I'm very happy that I didn't think about those things when I started, because I really don't like the idea of people putting you in a box. I don't like telling women or men what they should wear… Although I secretly enjoy being a woman who creates scents that are so coveted by men also, it feels kind of empowering that men like to wear my fragrances as well.
3) From what do you take inspirations in life as in the creation of a fragrance?
It's very much an artist's process like any other subject, it's never preconceived and I usually let the ideas come to me through drawings, scribbling, writing down ideas constantly and organically starting a process with what I really want to see in a fragrance. It's very much a collaborative work with the "noses" I work with. The first scents were created though my drawings and exhibitions where I took queues from moods, colon but now that I'm based back in Iceland where I grew up it will inevitably have some influence on the fragrance creations; like Birch. That was inspired by my family cabin in the woods, and Dual, based on the swimming and hot spring culture in Iceland.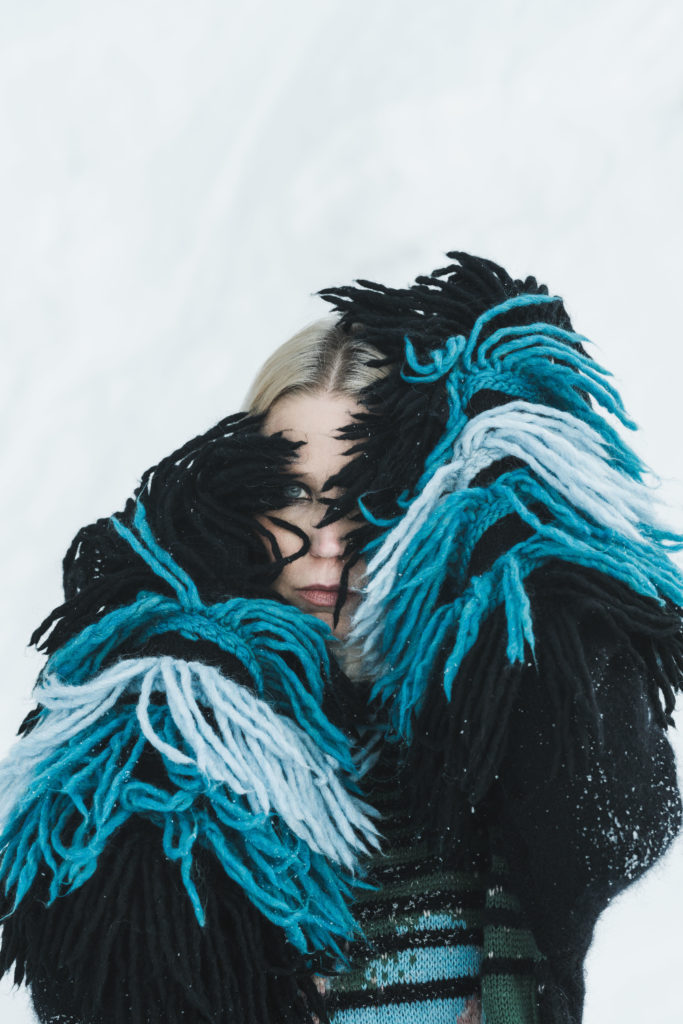 4) Among all the fragrances you have created until today, if you could choose one only, which would you name your favorite and why.
Probably COVEN, this crazy green scent that I thought nobody was going to like, but it turned out to be our most popular scent by far. The idea behind it was to get people closer to nature. People in the big cities who really crave for the green and for nature. It's the Icelandic in me, it's a great country, but it can also be very harsh. Like, for example, now it's going to be dark for many, many months and you learn to be prepared to go without sunlight. People from abroad who come and live here are like "wow, how are you able to do this and not lose your mind?". You must be accustomed to work in the darkness, to go about your life regularly, just like anyone else in the world, but in the absence of light and Coven is a scent that gets me through those dark months.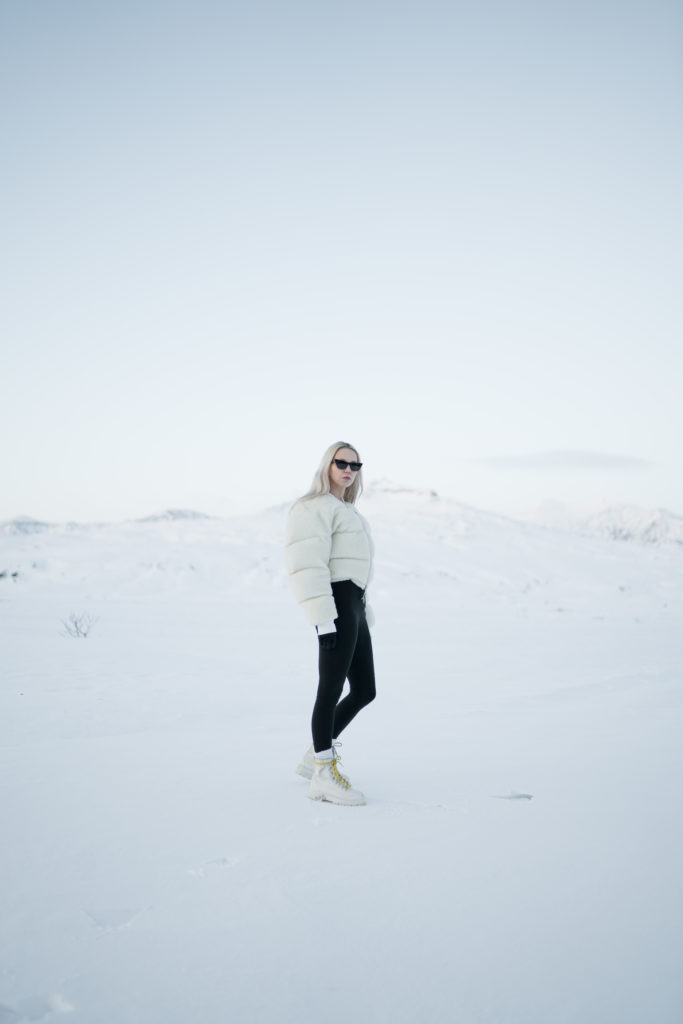 5) Is there a particular message that you want to convey with your brand and your scents?
I work in an unusual process, most of the perfume houses have more of a marketing approach and are creating scents for a specific group of consumers. My scents were never really meant to be worn but people love to wear them, it's impossible and a little bit insulting to decide what the consumer will like in a scent. I usually work on new creations over a period of a few months and send the "noses" rough sketches and ideas that we develop together to make my vision that's in my mind and nose come together in a cohesive scent. The science in creating a scent is very tricky, the old notion of someone mixing oils in a bowl is not reality, it's very much the white lab coat and robots that mix the scents in a super clean and sterile environment. It's also amazing to be able to be a part of the constant development of creating new fragrance notes. It's super fascinating and quite secretive.
6) If you could mention the biggest achievement, which one will you choose?
Probably, having a brand, I worked very hard on making my dreams into reality and even though I didn't think i could't do it, just being "here" being successful at this point feels like an achievement. A lot of brands don't make it. I'm also very proud of being the first Icelandic fragrance brand and I hope many will follow. We're also one of the first beauty brands in Iceland, because we don't have many beauty brands either, and we want to pave the way. Here, nobody is going to teach you what to do, because we don't have a history in beauty brands. It's great to have all that freedom, but it's also a trial and error kind of thing.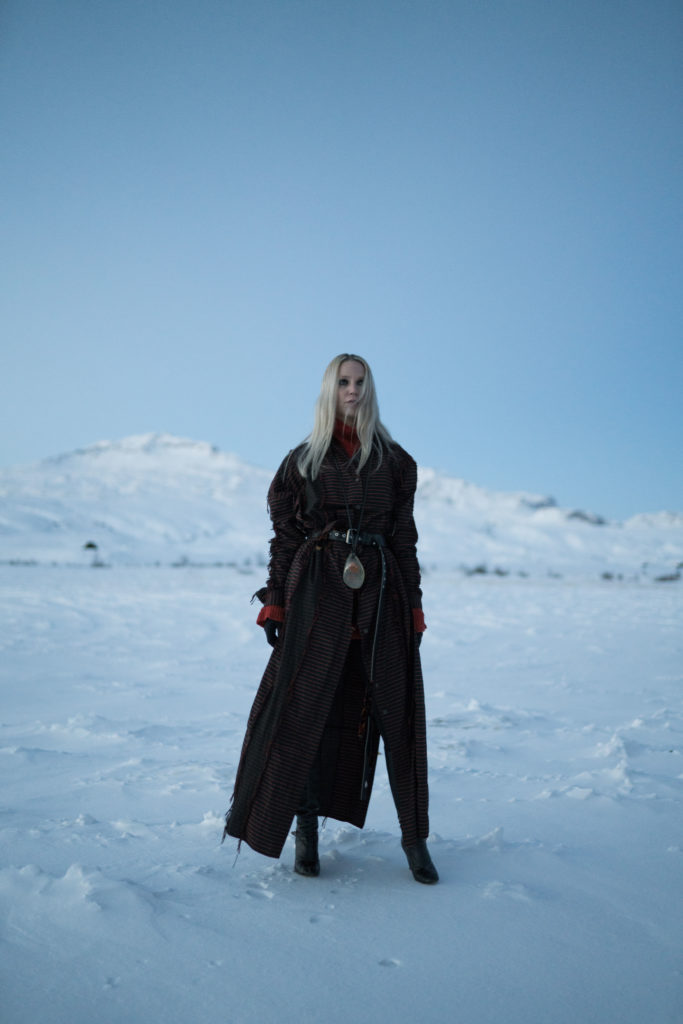 7) The various odors bring back memories or past emotions to the mind, is there a perfume or an odor to which you are particularly united?
Going back to Iceland, the open spaces feel vast and limitless and most of the country is without inhabitants, so I guess solitude is a key inspiration point. I think some of the best ideas come in solitude, when you can be completely isolated from the world and technological devices. When I first had the idea of a perfume I didn't have my computer of a week, because it was broken. I still do that, isolating myself to write down ideas, although I am just as addicted to my e-mail and phone as everybody else. I think to let yourself be inspired, you must calm your mind and just not look at anything for a few days. And then write down the thing you really want to do. That's how I got my most authentic thoughts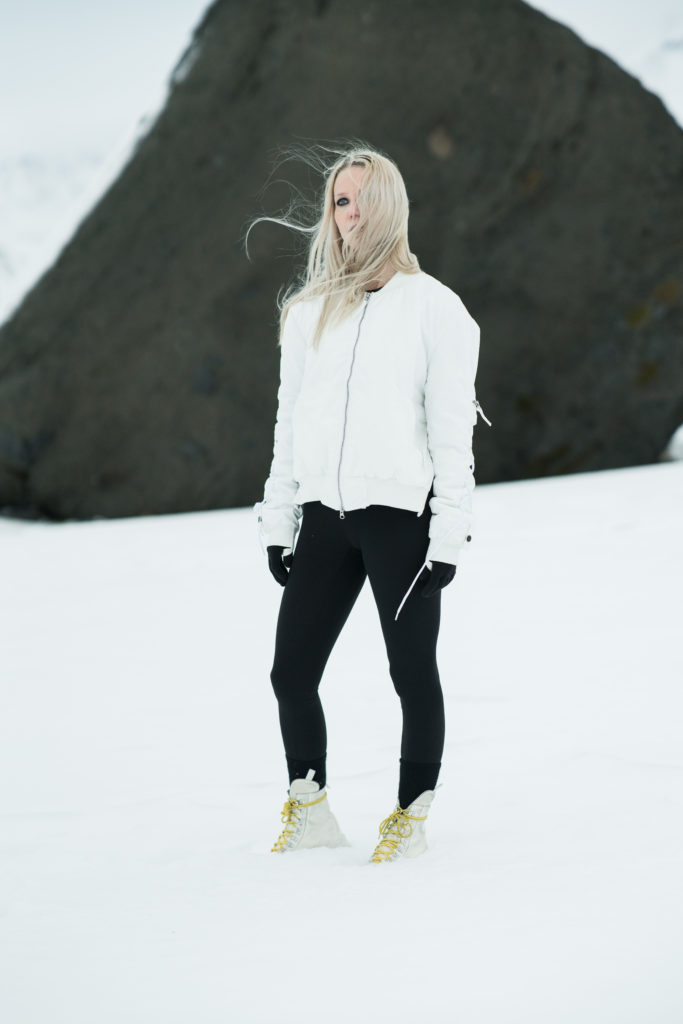 8) The first fragrances ever I tried of yours were Cornucopia Dark and Coven. They are my kind of scents, I like the woody, leather, incense notes and it seems that they are related to some mysterious and mystical worlds. Since these scents lead me to discover more about Andrea Maack universe, I would like to know your thoughts and feelings about these particular fragrances.
I´m happy you picked up on those, they have a silver lining, all very strong characters, with darker inspiration. I´m not scared to work on subjects that might shock people like DARK that was inspired by female serial killers and extreme beauty routines through history. Coven was also inspired by witchcraft in Iceland during the middle ages, so they explore subjects that could be considered "taboo" in the fragrance world, that usually has a very "happy" façade particularly in the main-stream world. Cornucopia doesn´t have a dark inspiration but the scent itself is very complex, the most complex I have ever made and has darker ingredients that perhaps you usually would not put together and a very particulate note that you will not see in many fragrances called Bigare that´s a form of vetiver just stronger and more interesting.
9) Are there any new projects planned for 2020? Maybe the launch of some brands new fragrances?
I will be launching a new collaboration project in limited edition end of November and I'm working on new products that I'm super excited about but I can't talk about them yet, now feel the need to go back to the rawness of creating new work and out of that you will for sure see something unexpected from me soon.
PHOTOS BY Benjamin Hardman