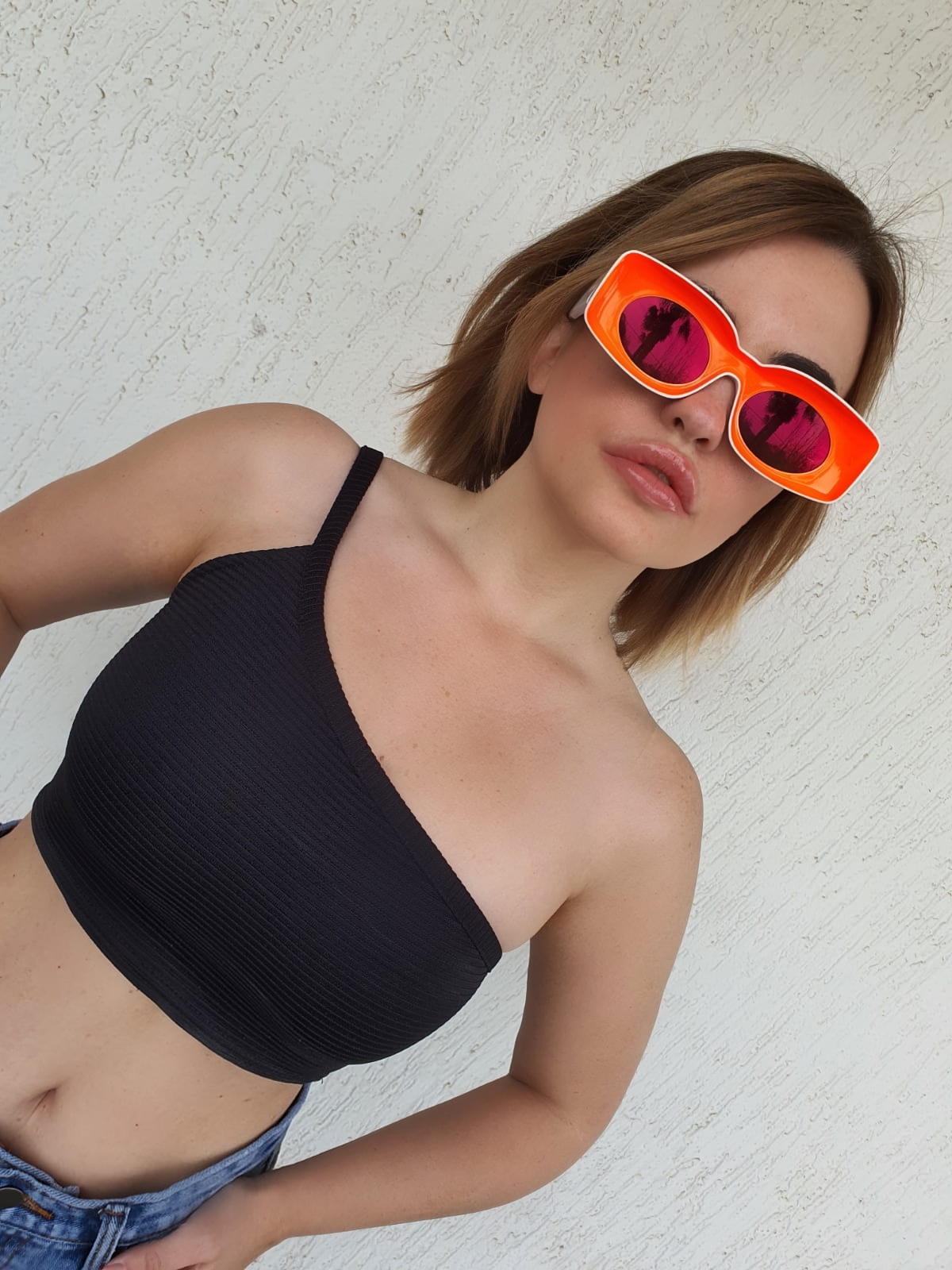 May has come and I am so happy that one of my favorite months has just begun!
I always associate May with a warm weather, chill night, date outside and the joy of spending the time outside. With the right precautions, but also this year we can finally take some time outside and really understand the importance of the little things we previously took for granted.
Since I wanted to revamp a little bit my wardrobe and update it with some new items, I had an idea that popped out in my mind to add some Festival clothing that I found on FemmeLuxe! The festival season has always been one of my favorite and being at Coachella or at Burning Man is a real experience that should be done once in a lifetime and I am already buying some looks I could wear next year when I am sure they will take place again!
I have just made a purchase with some new pieces that I want to share with you as I am sure you will love them!
The fist item I fell in love with was this bodycon midi dress in polka dots print. I have liked so much the soft long sleeves and it features also a wrap over style with a tie front. You could easily wear it with over-the-knee faux suede boots, big sunglasses and a cute mini bag for a real one of a kind style.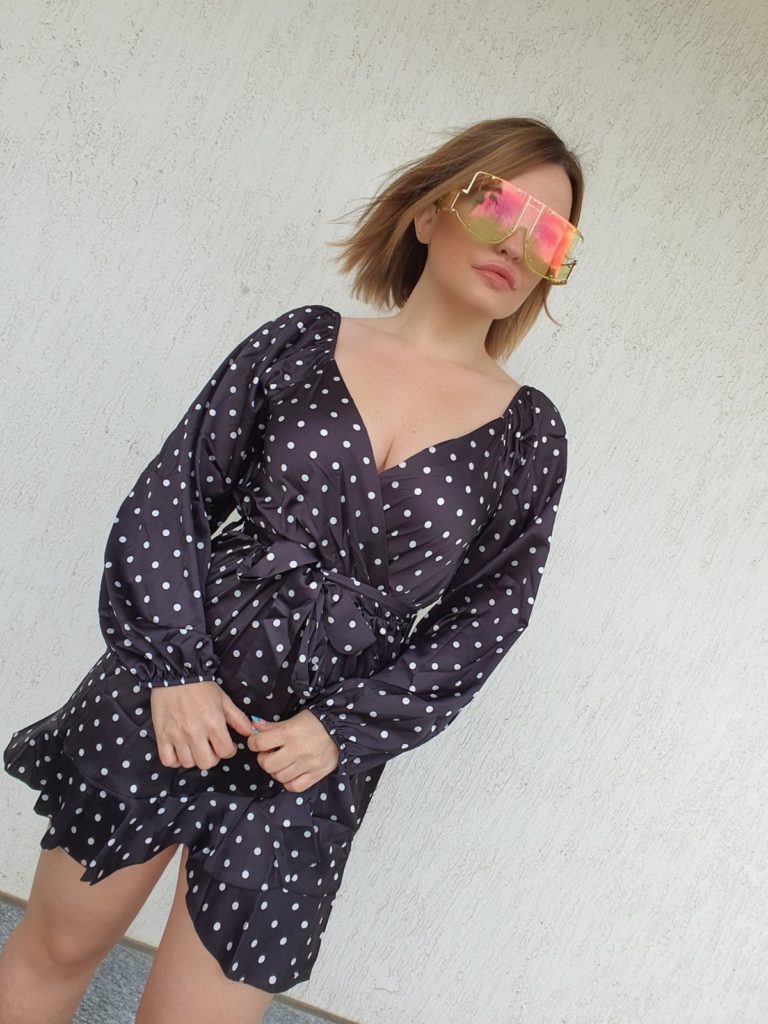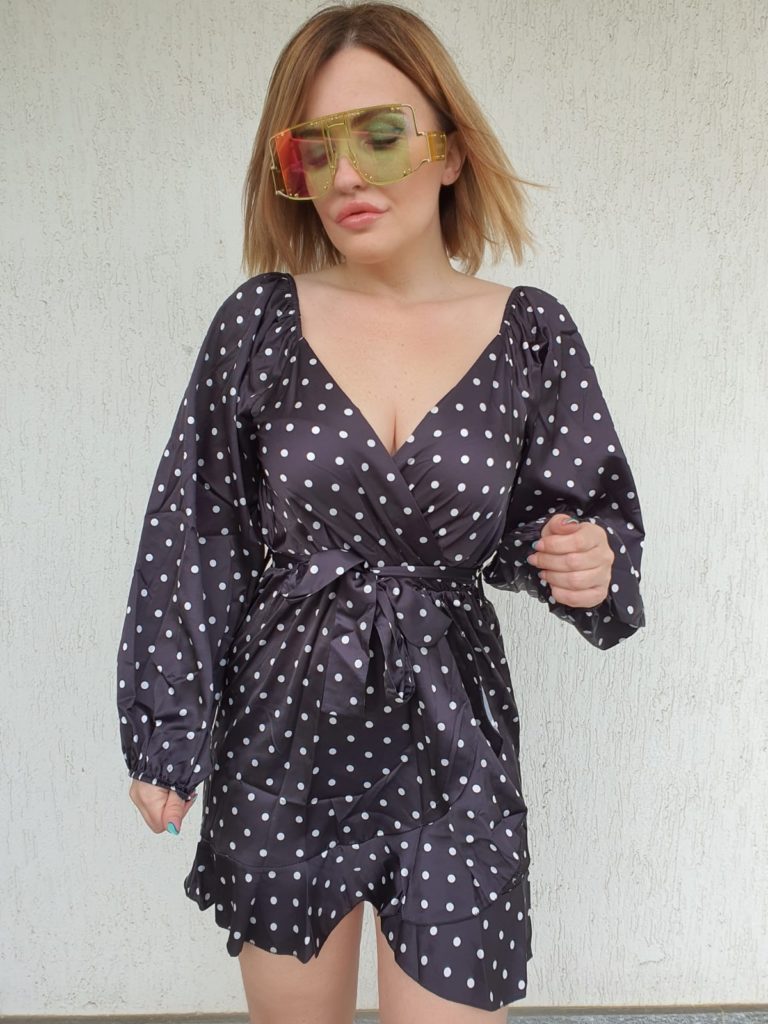 You know that I am a milkmaid top lover and also, like last month, I indulge in pick one. It has a very cute zip front with cup detailing and some chic, short puff sleeves and a cinching frill hem peplum style. This top can be worn both in Spring/Summer than during Fall time, as during colder time you can wear it with a shawl and some pretty black leggings or jeans while in warmer seasons you can match it with some nice shorts or a mini skirt.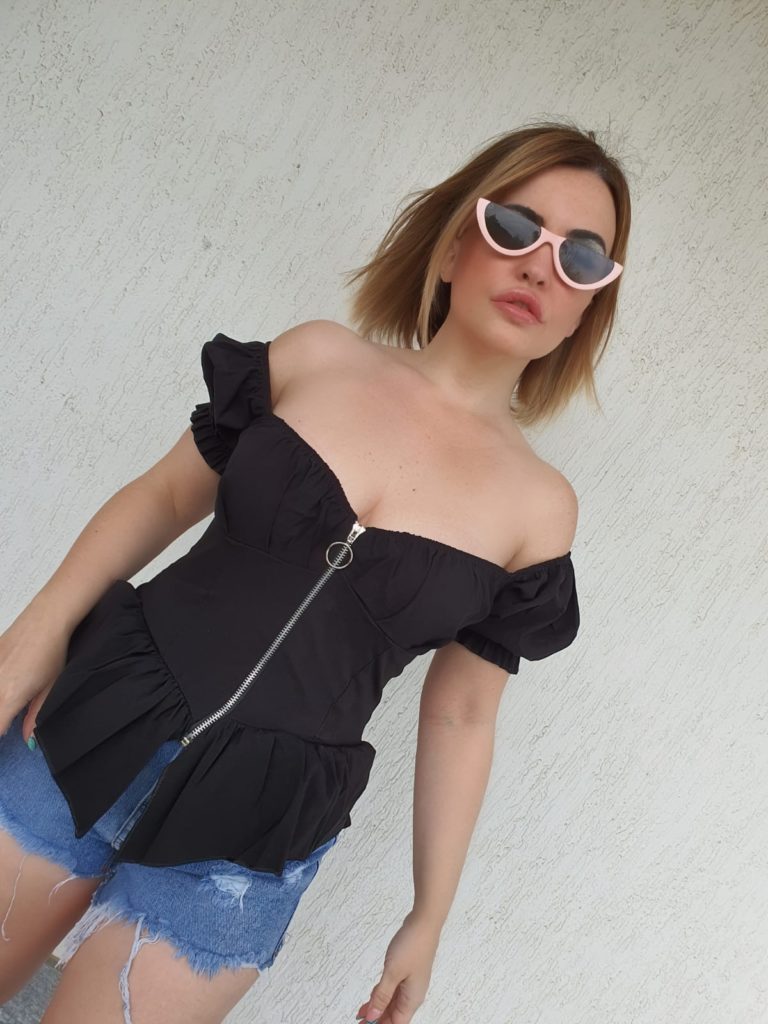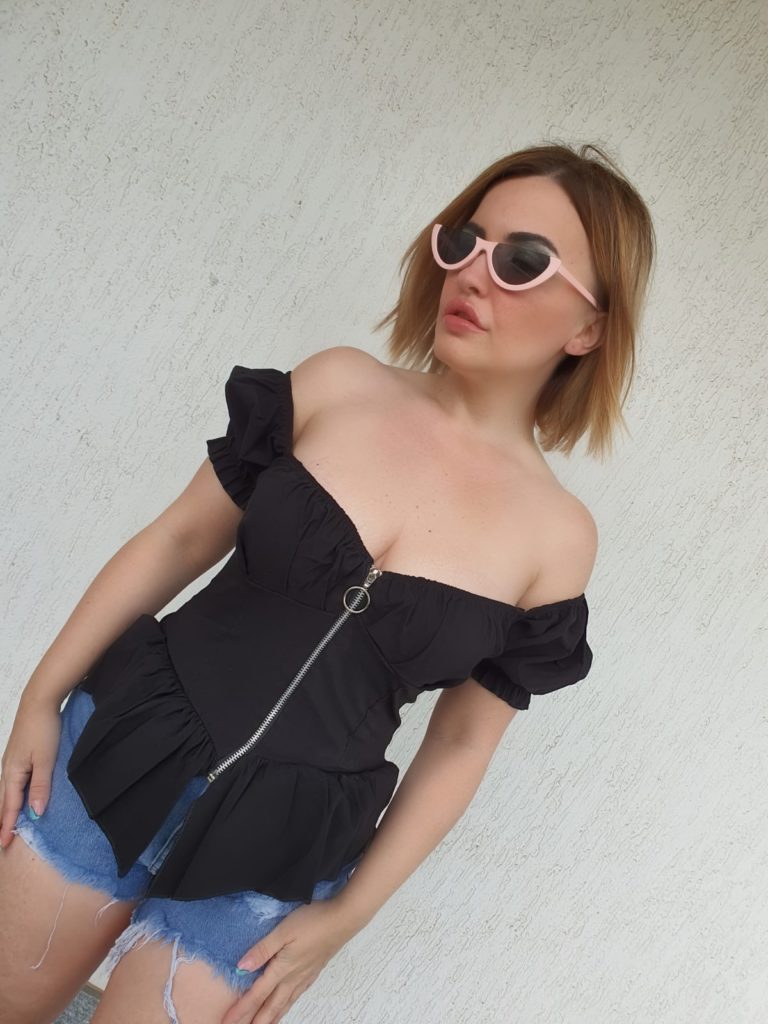 I also wanted to create an easy to wear co-ord set and since FemmeLuxe has some amazing ones it was so hard to pick a favorite one. So for this time I choose instead a black ribbed one shoulder crop top. This top has a very cool ribbed design with a trendy strappy spaghetti one shoulder strap and is in a cropped length, that is actually my favorite for Summer. I love wearing it with high waisted shorts or trousers as you can create a real killer look!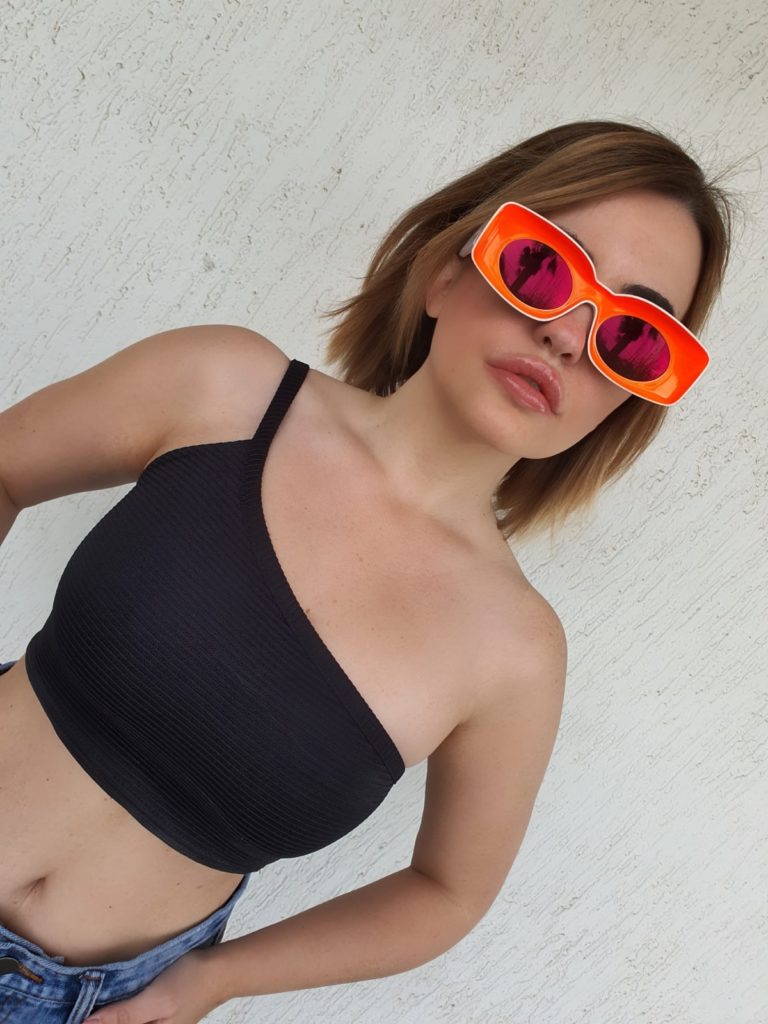 I have also loved lounge set during the whole cold season and now I wanted to buy a grey loungewear in a lighter fabric for the warmer season. How many of you wear loungewear during the upcoming season? I honestly yes as I want to feel good when I am at home.
But let me show also my last pick that are a pair of blue mid wash distressed denim shorts. I adore the mid wash design and I am a huge fan of distressed and ripped detailing. It has a high waisted fit, that is since forever my most favorite. I would like to wear it with some chunky sneaker or chunky boots and a cute crop top or a tied white shirt.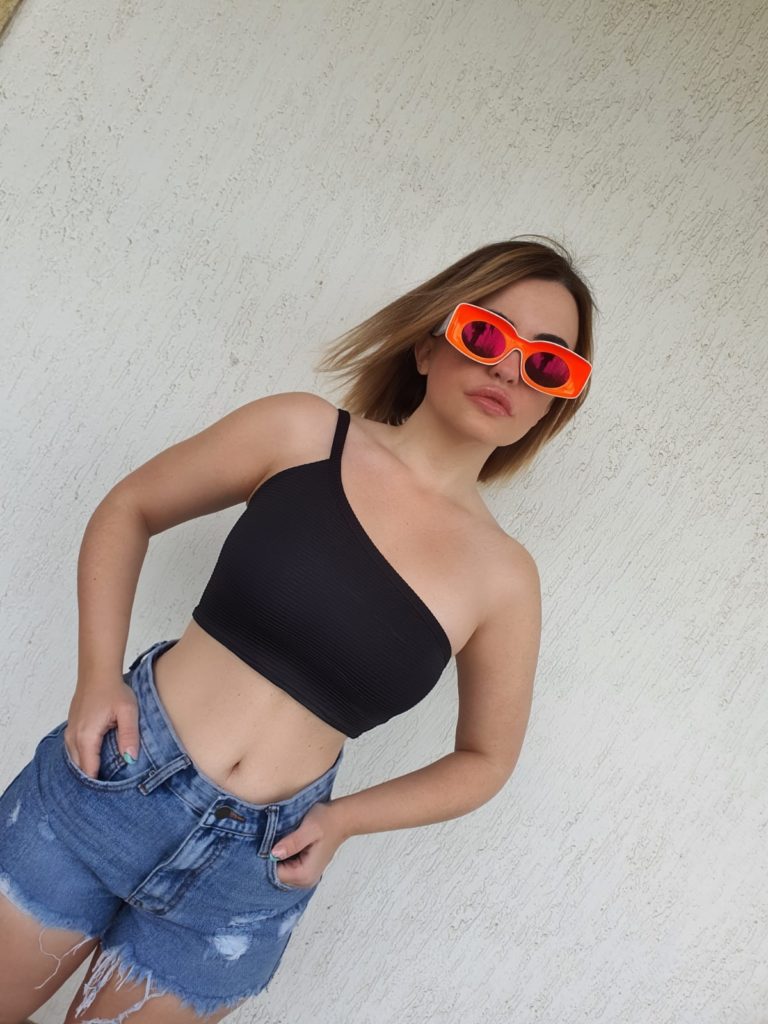 I love so much FemmeLuxe clothes, they are so trendy, gorgeous and very versatile. In addition, they are currently having some huge sales and some pieces are a big deal that you must not miss, Summer is just around the corner and you can take home some amazing pieces at a little price! 
As always, I am creating a new wishlist for the month of June and I wanna add more dress, tops and shorts and omg it is growing too fast! One of the things I like more about FemmeLuxe is that the pieces I bought from them perfectly match with the clothes I have already in my closet.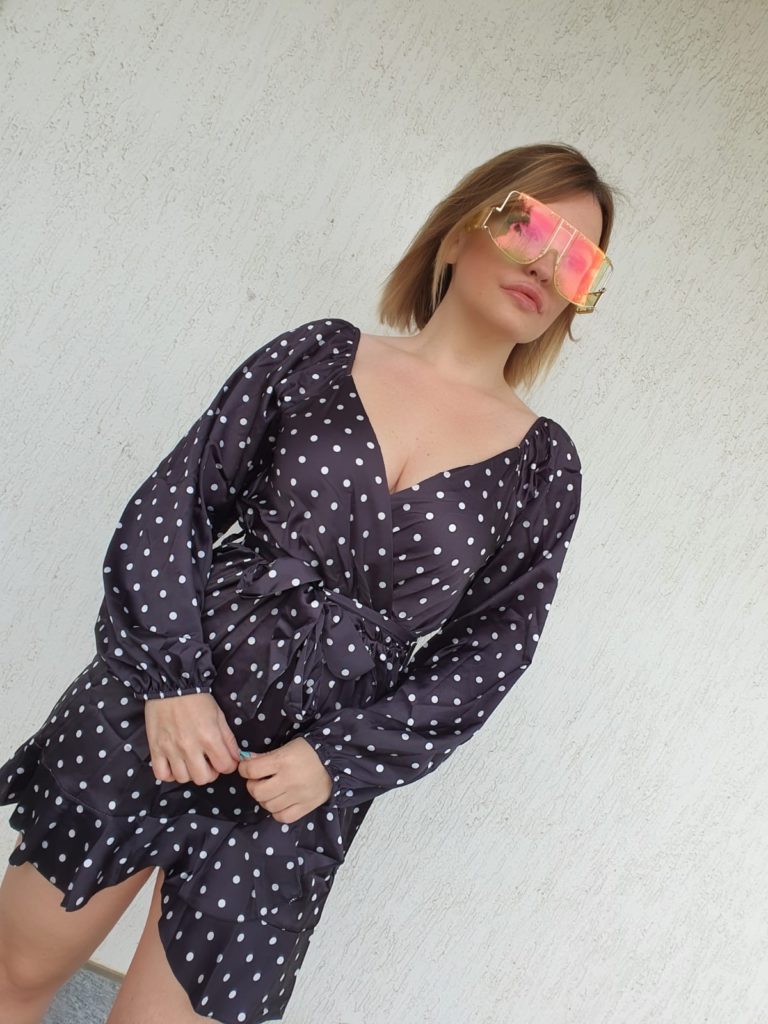 I am curious to know which is your favorite piece from my May purchases, which one do catch more your attention? I can't wait to know the one you like the most and to show you what I will get for June!