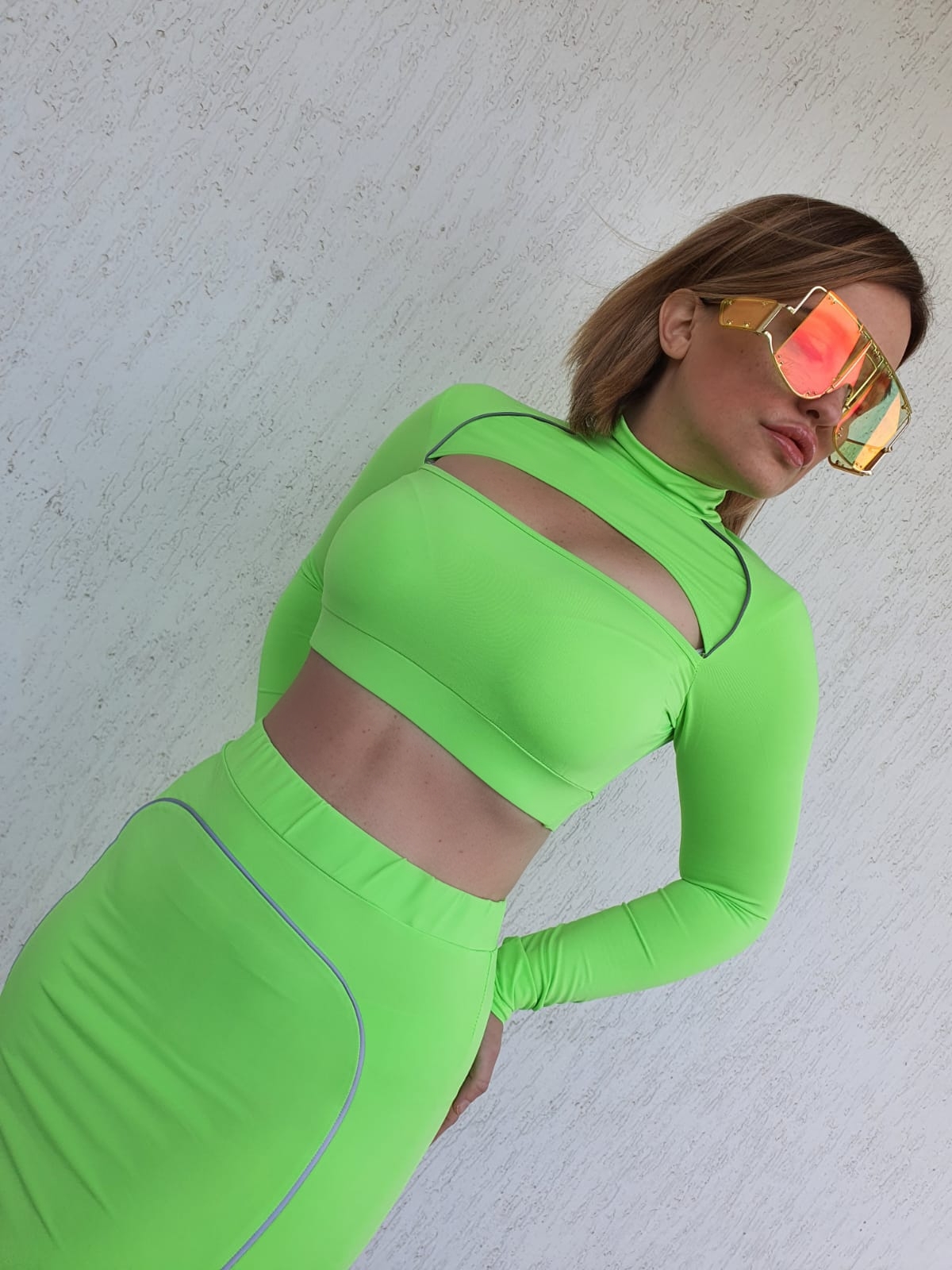 I really feel the Spring in the air right now! The days become longer, the sun rays get warmer and the wind is chill.
Inside me, I want and need an explosion of colors and of sunny weather. I am looking forward the Spring and Summer seasons after a Fall and Winter spent all inside… dark and cold times seem very far and I am just projected on the upcoming time!
This nice weather is really an injection of positivity and allows me to have a more beautiful attitude towards what is next! Must say that the high vibrations reflect also in my shopping cart, frivolous but gave me so much joy!
You already know that I love so much the clothes at FemmeLuxury website and right now, since this was usually the season of Festival, there is a section dedicated to Festival Outfits that is to die for! They are uber cool and glamorous, I mean… I want everything!!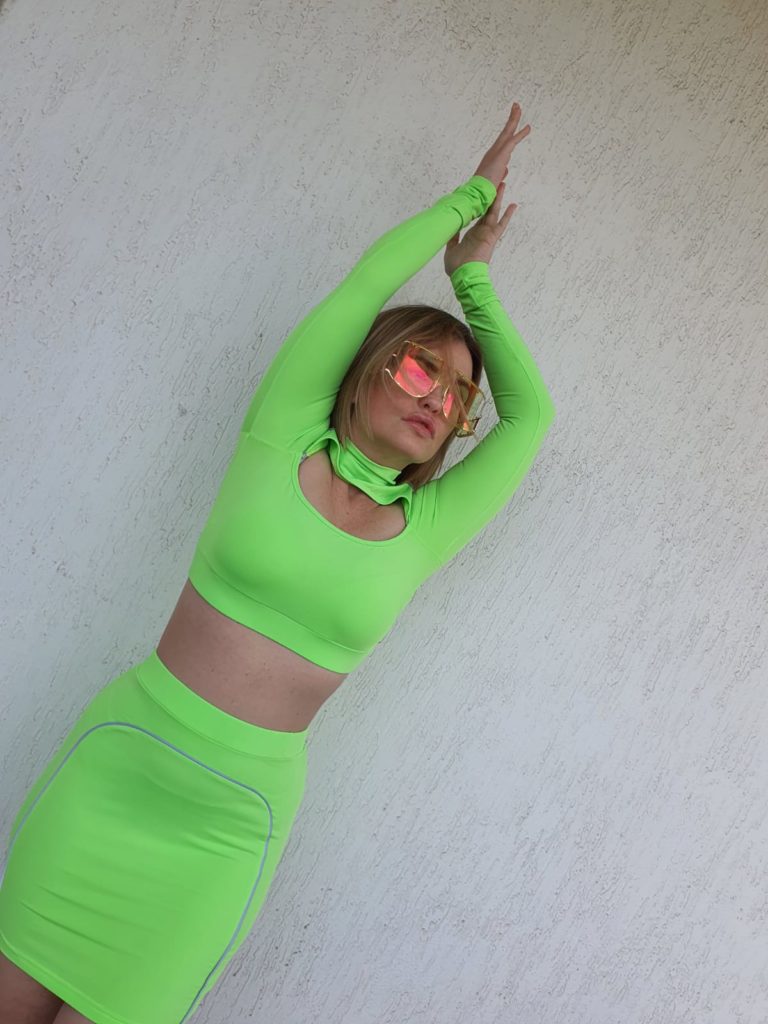 But now let me show what I bought this month, prepare for an amount of colors and cute tops!
As first pick, since the weather is getting warmer but is still lovely to wear a cozy lounge set, I pick a brand new one in purple but I am thinking to buy a grey loungewear as is something I could still wear for the whole month of May and the sweater is perfect for the chill Summer nights.
This loungewear is made of a pretty cropped hoodie and an high waister jogger in this lilac shade that is driving me crazy. Did you see how many influencers on Instagram are currently wearing this kind of set in this color? A lot and I must say that was my best purchase ever, I adore the fit and how it looks. Match it with your favorite sneakers and you are ready to shine in a comfy way.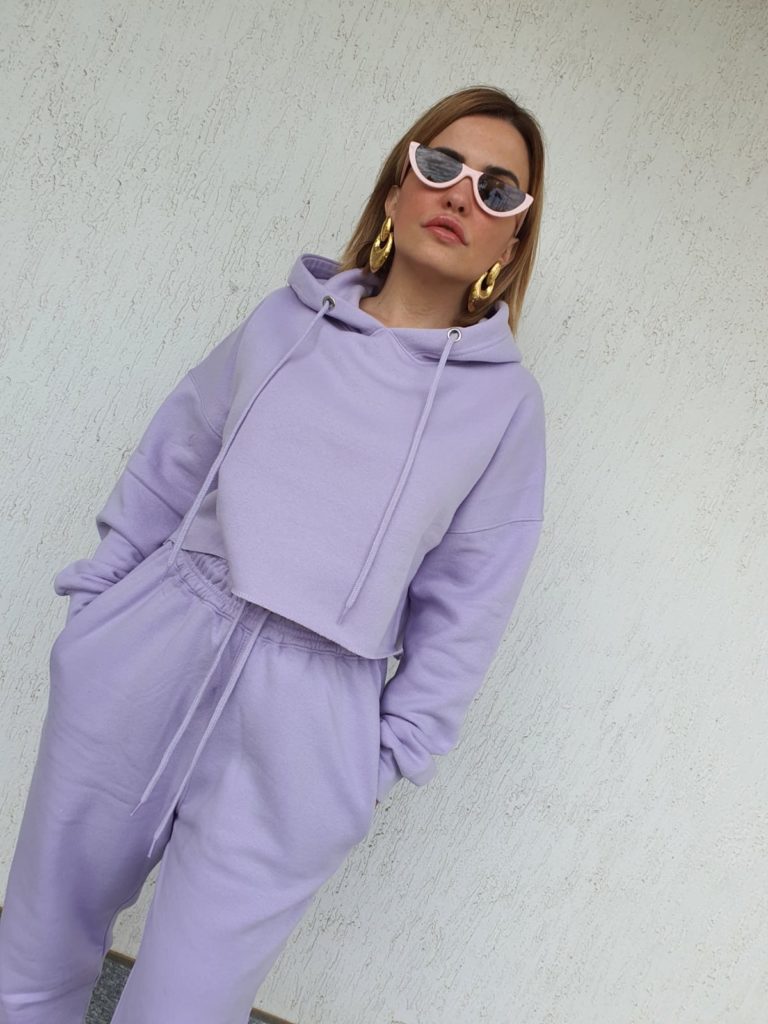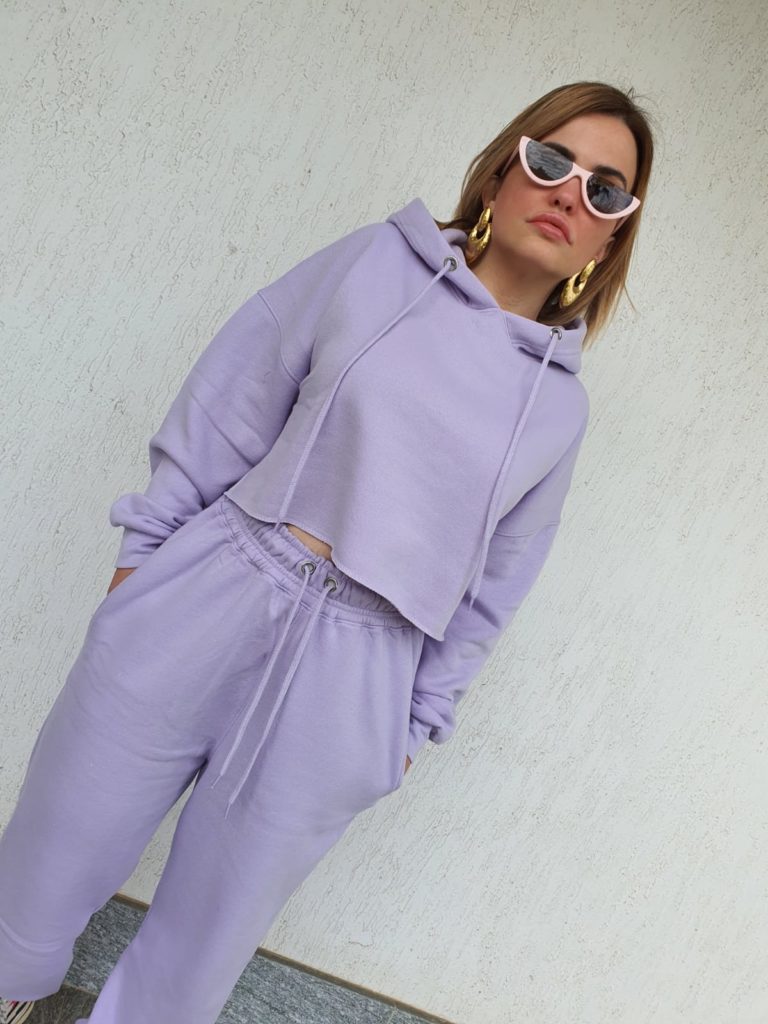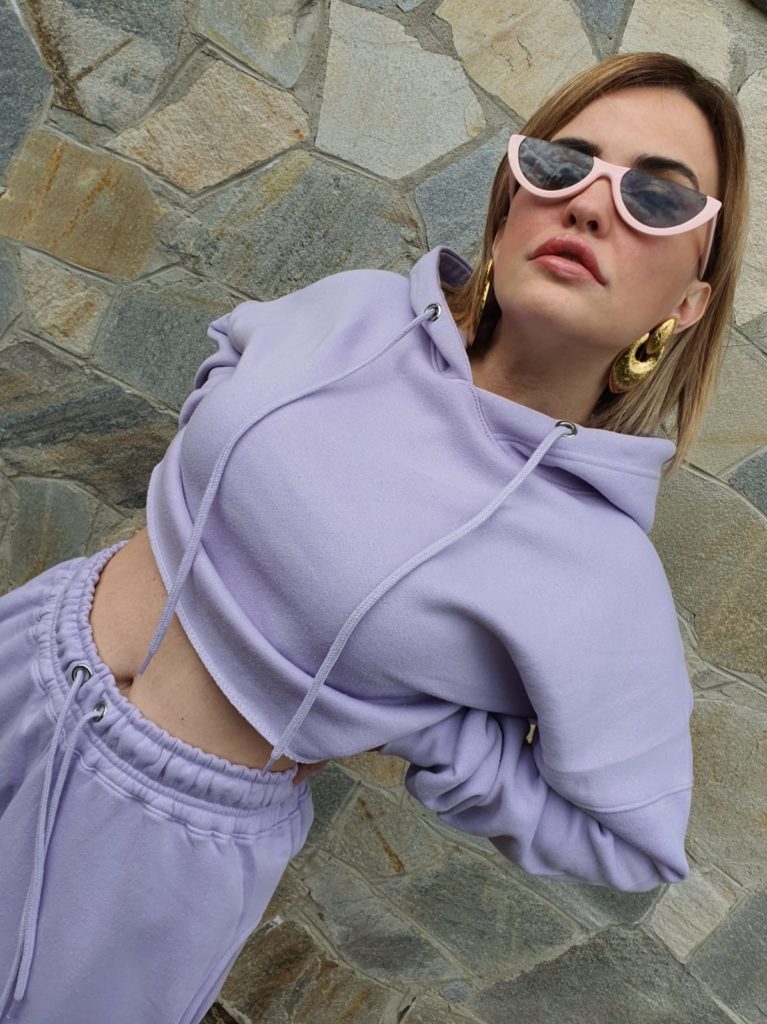 Then the obsession get real with this Co-Ord sets in neon green! Omg is amazing! It consists of a green reflective high neck cut out crop top with a matching reflective panel skirt. Previously we were writing about festival outfits and this one is on fire! I imagine it with some chunky boots and some glitter on the face and on the hair for a real stunning look! When you walk down the street with this co-ord, you will make people round their heads to look at you! Is definitely a gorgeous must to have!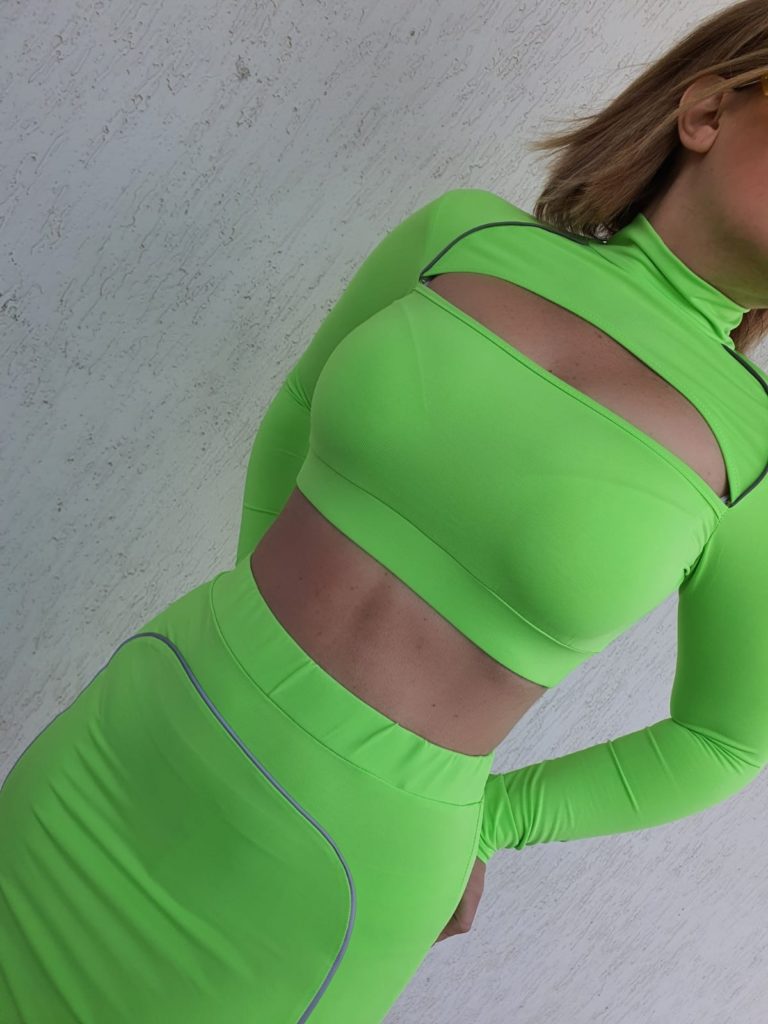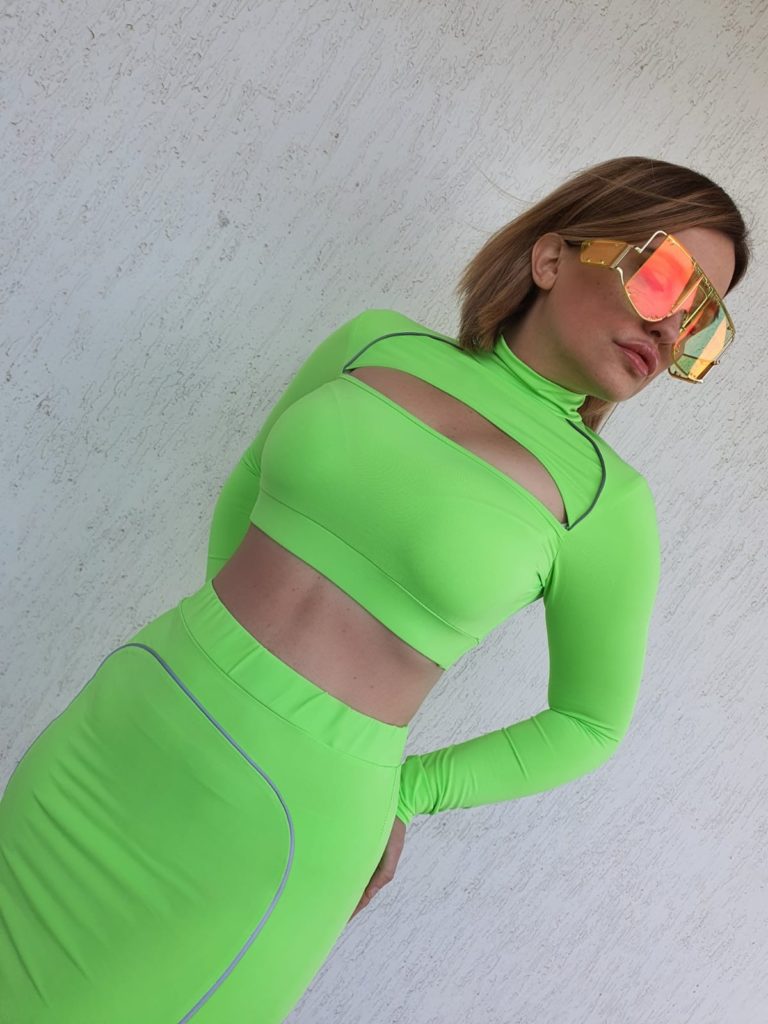 Then I was very uncertain if pick a bodycon mini-dress or another soft set and for this month I decided to pick one more soft set and for next month I will go for a bodycon mini-dress. This co-ord set is made of a white oversized long sleeve jumper in an oversized fit with matching high waisted, drawstring pull, wide leg trousers. It is a so beautiful set to own as is very versatile, perfect to stay at home but also to go shopping as is extremely comfortable and chic.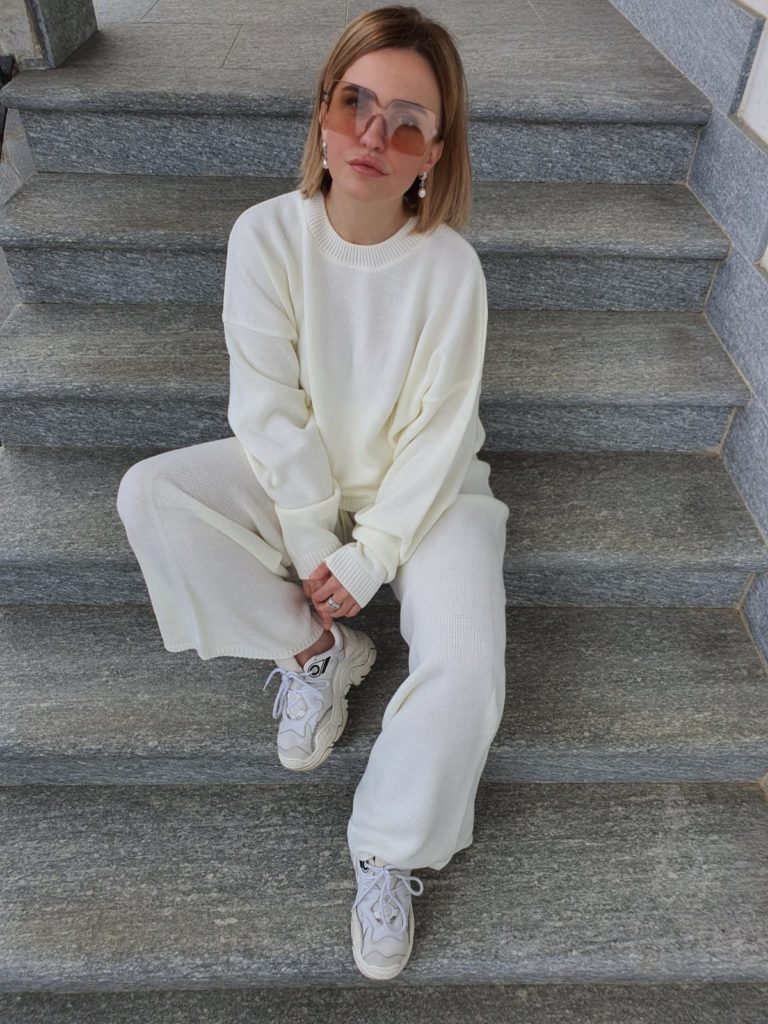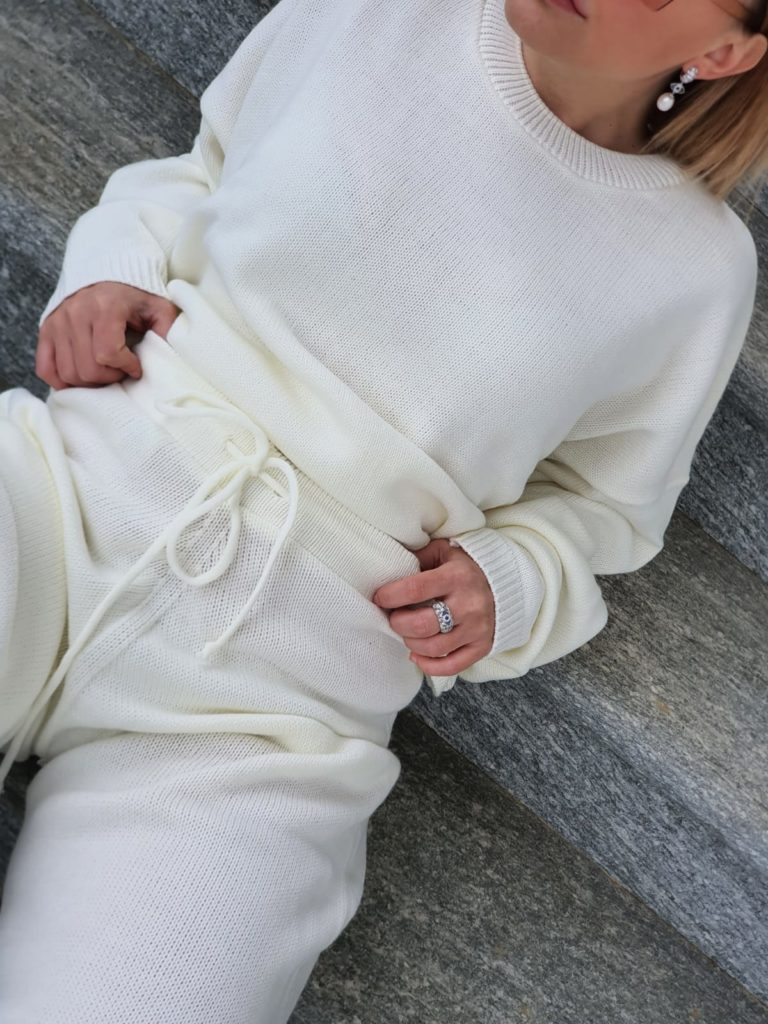 Then my last purchase was a milkmaid top that has become already one of my most favorite. It has a luxe open back design with frill sleeves in an on trend milkmaid style, you can pair it with a soft pair of trouser or skinny jeans and you will be extremely sensual and at the same time cool and glamorous.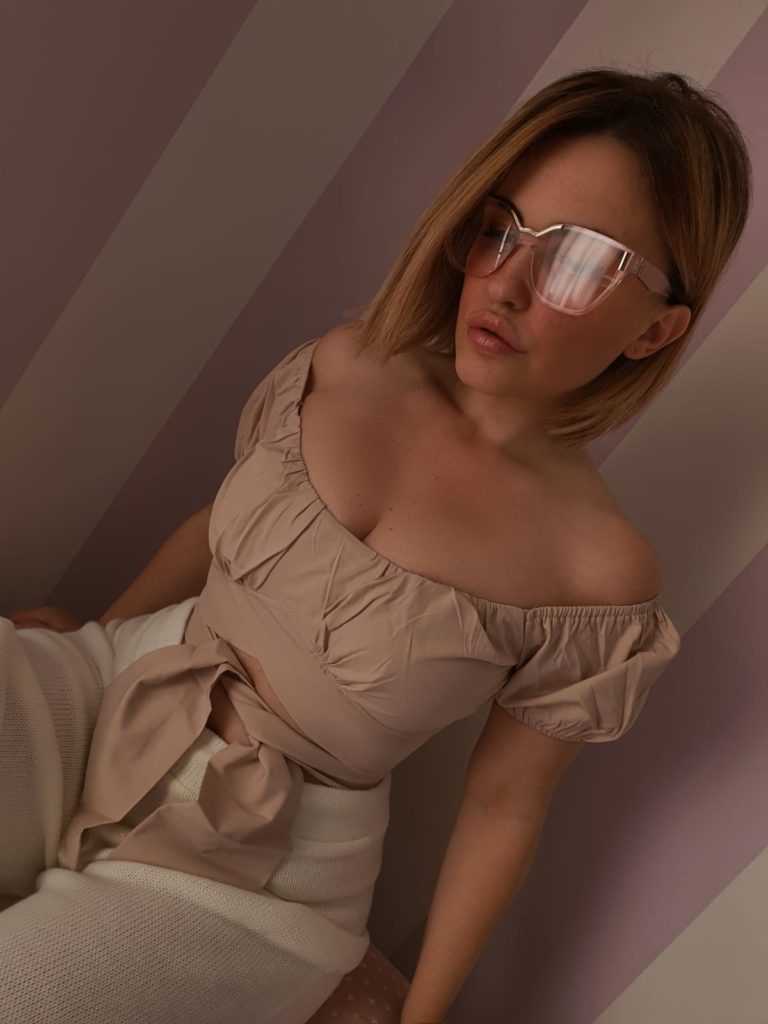 I really love FemmeLuxe clothes as they are all trendy and super pretty, also they have some sale at the moment and some pieces are at a huge bargain, you cannot miss these big deals!
I am creating a new wishlist for the next months and I must confess is growing too much fast, so I am considering to buy already something for the month of May! I adore that their pieces can be matched together in a so unique way, feminine and cool at the same time but they can also match perfectly with the pieces I already have in my closet. I am curious to know which is your favorite piece from. my April purchases, which one do catch more your attention?
Looking forward to know which is your most fave and what are the pieces that you had already put in the basket and you have bought! I can't wait to let you see which will be my next ones!