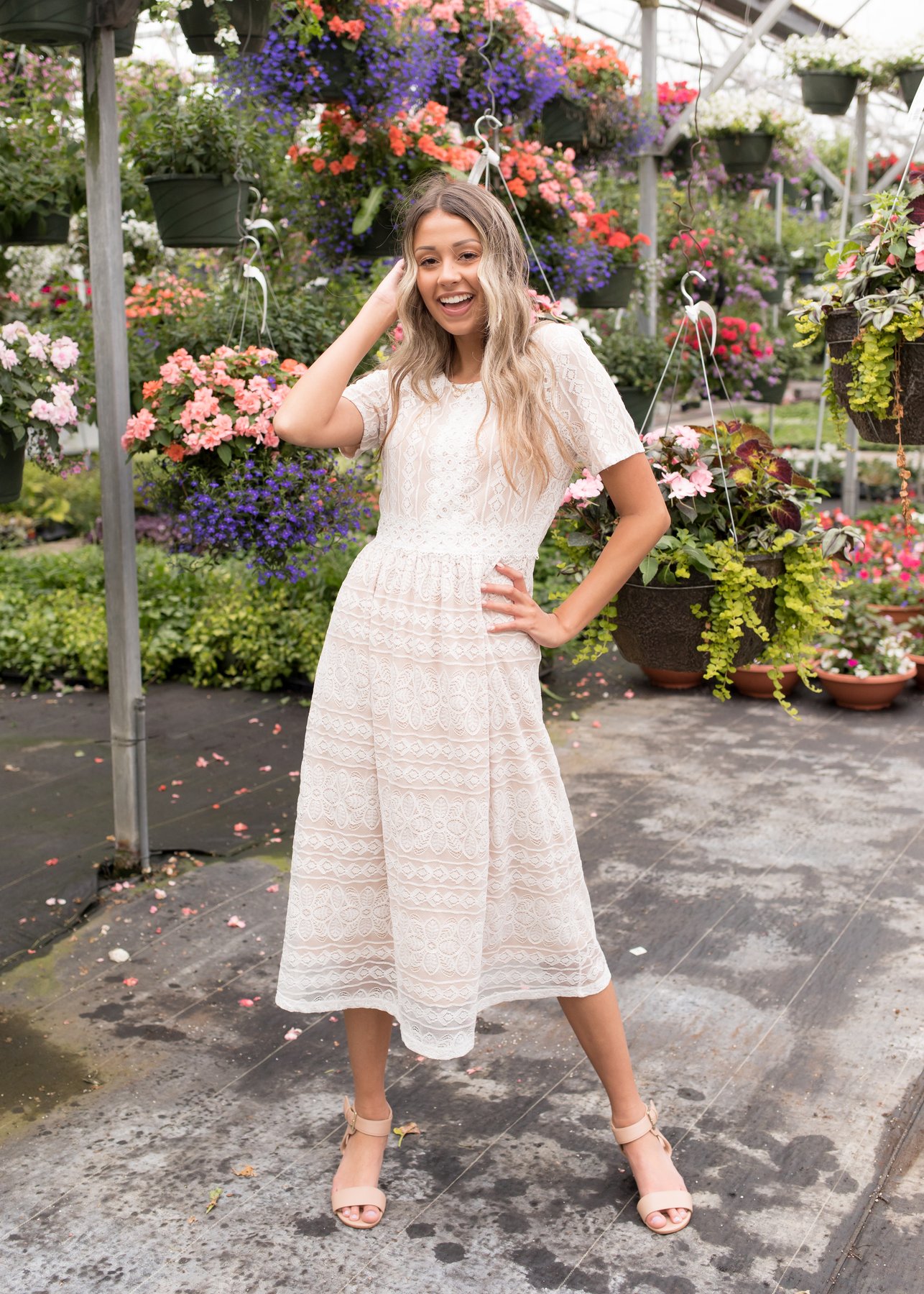 Short sleeve dresses are classic, timeless choices for Spring and Summer, and there are many ways to take a short-sleeved dress and style it to look fresh and new for any event or occasion. If you're out of ideas on how to do so or just wanting new and fresh ideas, we've got the style suggestions and ideas you'll love to try!
Flawlessly Sexy

If you want to take your short sleeve dresses from daytime to night—or even for date night or a fancy event, it is surprisingly easy to do so! All you need is your favorite pair of heels, your best clutch, and bare legs. Make sure to use your best accessories such as drop and dangle glittering earrings or a metallic belt for some glitz and glimmer and voila! And instantly sexy, effortless look for a short sleeve dress.

Booties
A pair of booties with a short sleeve dress can create an instantly super cute and very modern look. You may think booties would look clunky, but don't worry! Choose a sleek leather or suede pair of booties with a pointed toe to elongate your legs. Go for a simplistic pair of your favorite gold earrings, a bangle, and a sleek purse for an on-trend modern silhouette.
Casual-Chic

When you're out to run an errand or perhaps a casual event with your friends, you don't need to scrimp on comfort. Pair a short-sleeve dress with your favorite sneakers! This is a cute, comfy, and easy-to-wear look for any occasion. A lace-up or slip-on sneaker is perfect, and the thicker the sole, the trendier and fresher the look!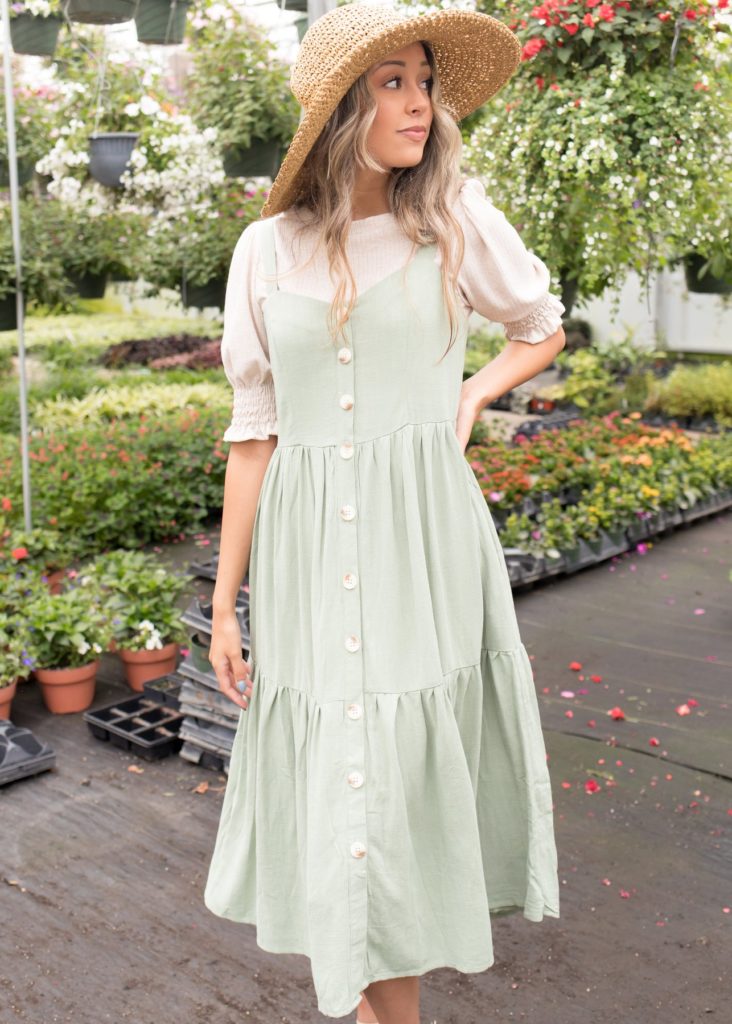 Put Some Leggings On

Have you got a perfect empire-waist, puff-sleeved eyelet dress, but perhaps the temps are a bit too cool for wearing it or do you not feel comfortable enough? Grab a favorite pair of leggings to wear with it! Black or white leggings match virtually everything, and if your dress is a solid color, try avoiding patterned leggings. This look can be turned into something modern and casual with your favorite flat sandals or something sleek and cute mixed with your favorite heels, classic purse, or clutch. Toss in your favorite sunglasses, too, for a fresh on-the-go flawless silhouette.

These are just a few of the endless ways to style a short-sleeve dress already in your wardrobe or a brand new one, to make it look and feel like an entirely different mood, style, or look every day!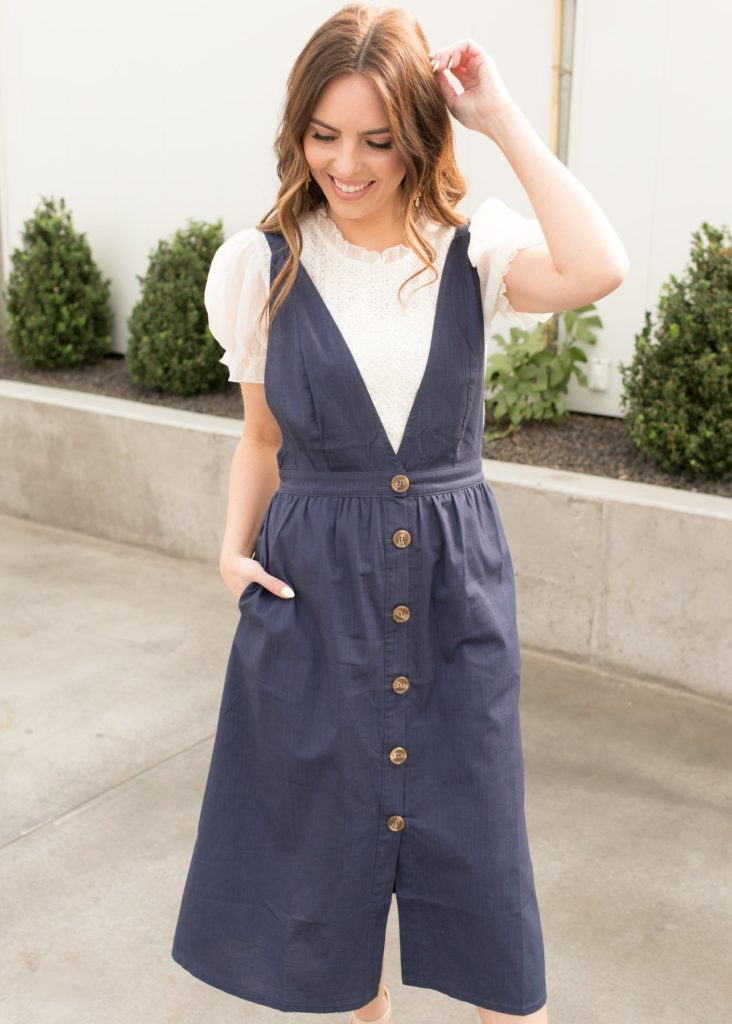 Experiment with your accessories, purses, and clutches, shoes, and more to keep your outfits looking fresh.