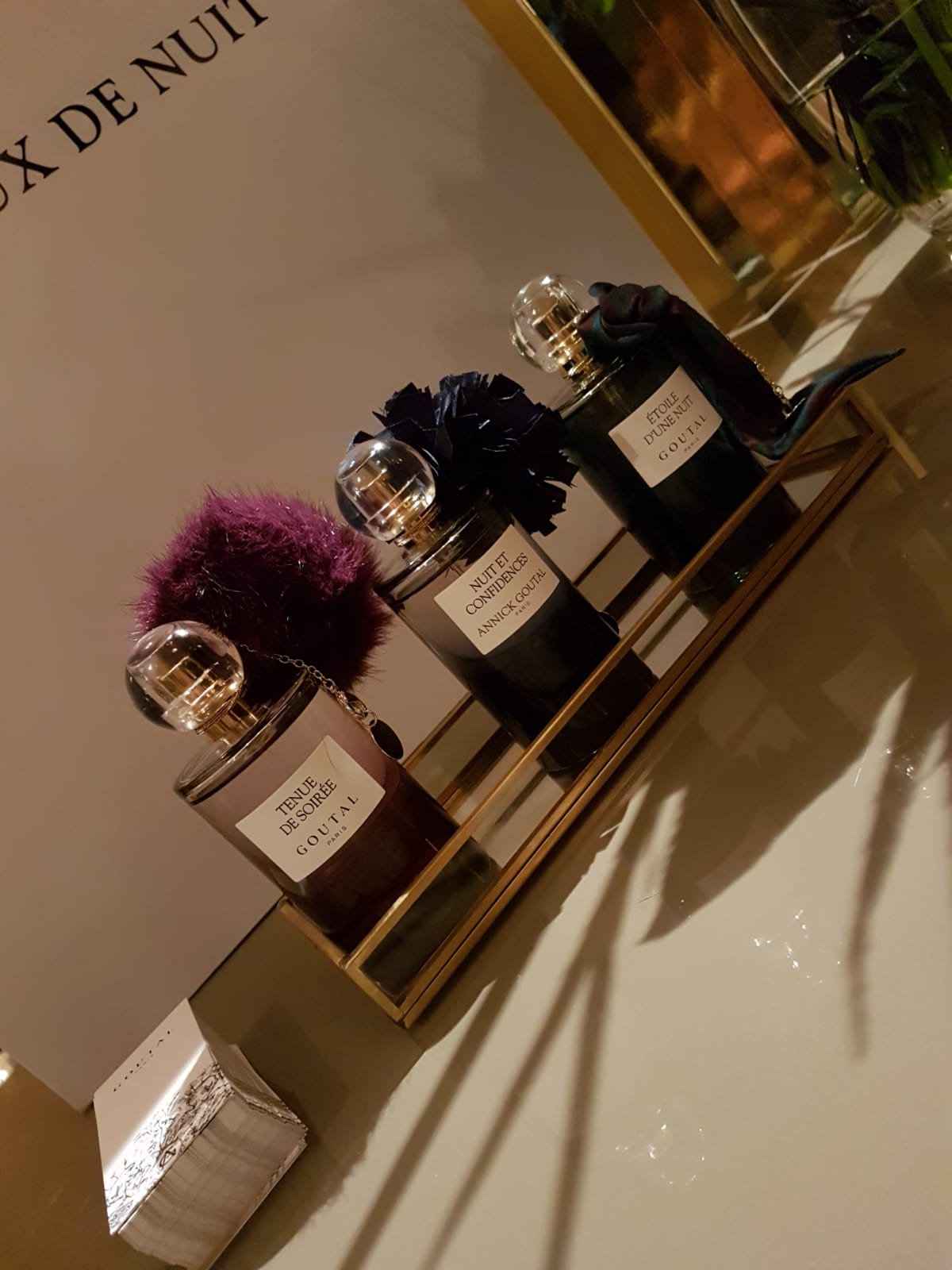 The effervescence of a Parisian night and its preparation, Oiseaux de Nuit collection is an ode to the woman ready to enjoy her soirée like a night bird.
From dusk to dawn, the night and its many facets inspire the Maison Goutal with these intense perfumed tales.

The collection is made of three fragrances " Tenue de Soirée", " Nuit et confidences" and "Etoile d'une nuit".

Tenue de Soirée was launched in 2016 and the nose is Mathieu Nardin. A whirlwind of chyprè cloud with bergamot, black currant, iris, jasmine and rose are dancing with Patchouli, Leather, Caramel and White Musk notes. The day gives way to the night.
Inspired by the feeling you get when you anticipate a party and the excitement of spending a promising night in Paris, the fragrance becomes an accessory that cannot be given up.
Free, impertinent, jaunty, bold.
The bottle is reminiscent of the purple colors that dissolve in the twilight and is enriched by a pompom that recalls the fine vintage powder puffs.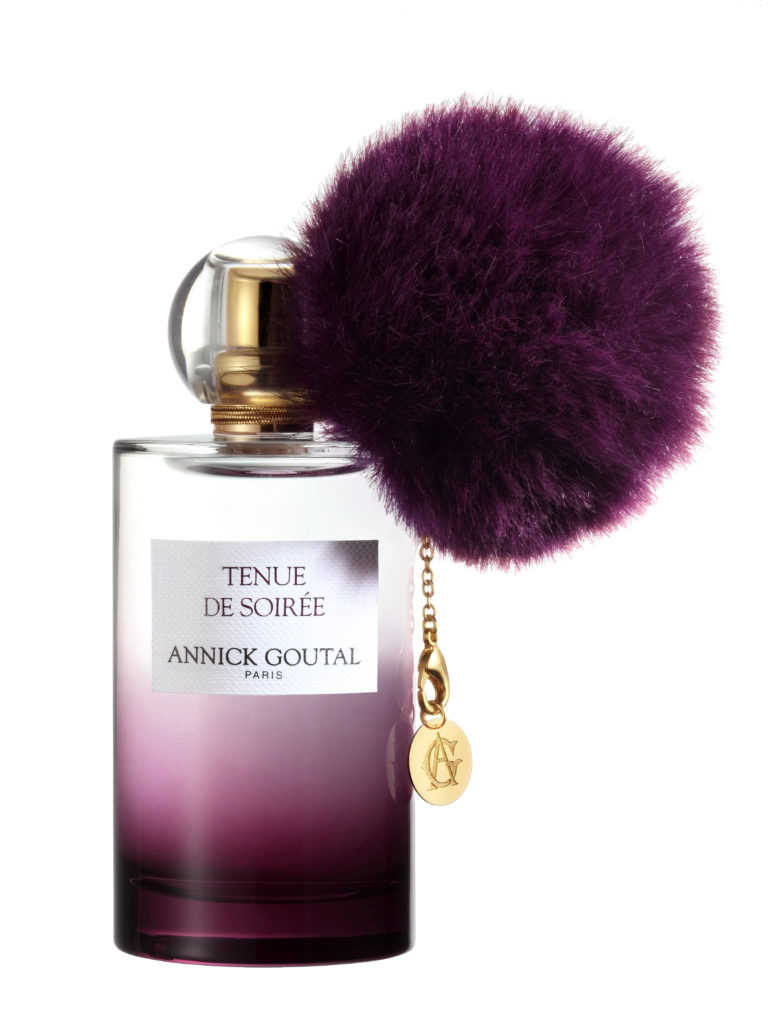 Nuit et Confidences was created in 2017 and the noses are Camille Goutal and Mathieu Nardin. Is a a carnal encounter between Bergamot, Black Pepper, white flowers, incense and tonka bean while the passion explodes with vanilla and white musk notes. The scent represents the moment of immersion in the heart of an elitist evening in Paris. A unique night with art deco atmosphere that brings together eccentric writers, famous painters, immense-looking directors, electrifying actresses and sharp-eyed photographers. Incredible and unexpected meetings with glasses of champagne and candles flames. The indigo pompom becomes crumpled silk, symbol of a night characterized by refined eccentricity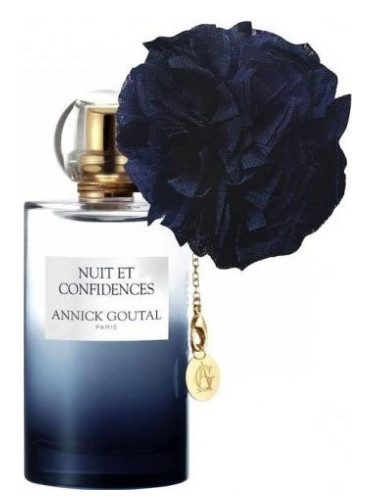 Etoile d'une nuit is the last one launched this year. This third Night bird is just few minutes before going out and she is almost ready, just one detail is missing… the caress of her fragrance. Iris, rose and raspberry envelop the feverish body of sweet, powder, creamy and seductive notes. She is brushing her favourite powder while deciding which lipstick to put on. The pompom leave the place to a satin scarf, the perfect mincing way to round around the neck.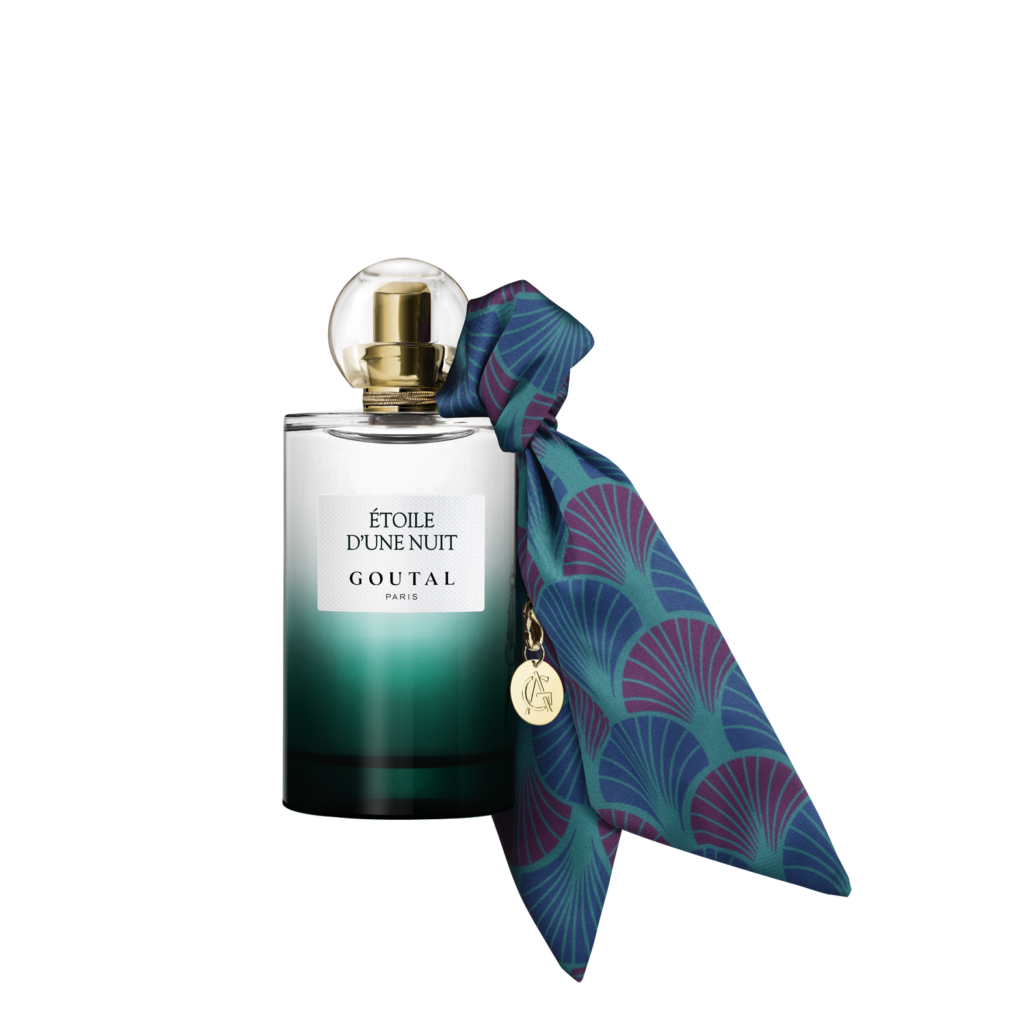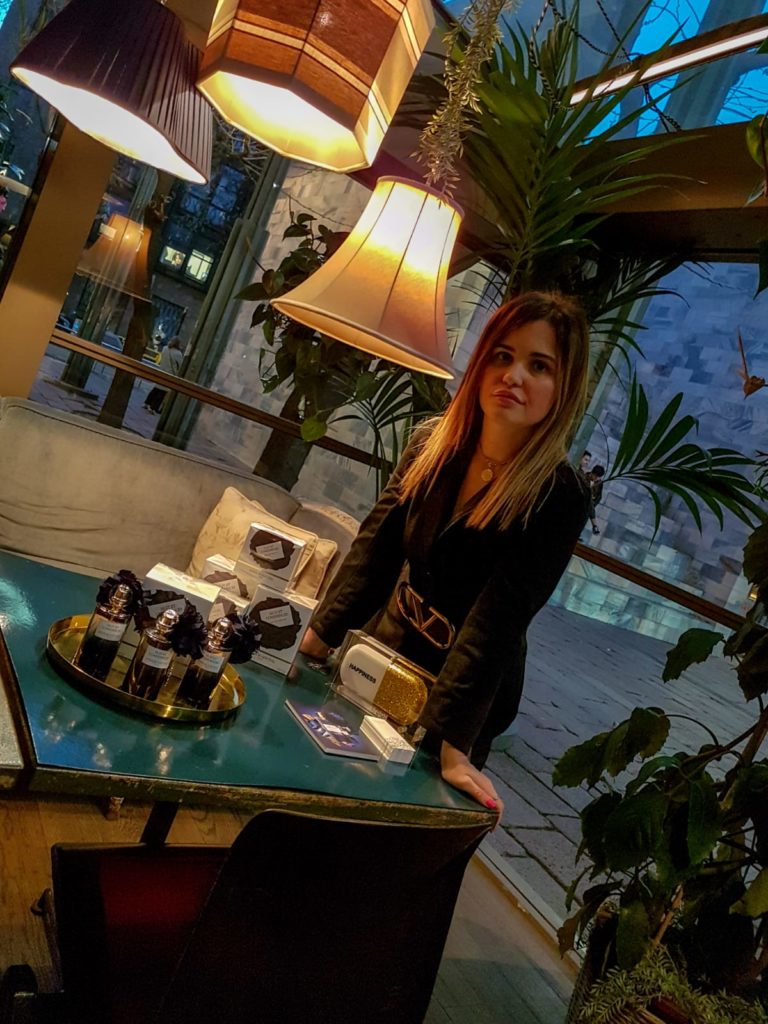 Carolina