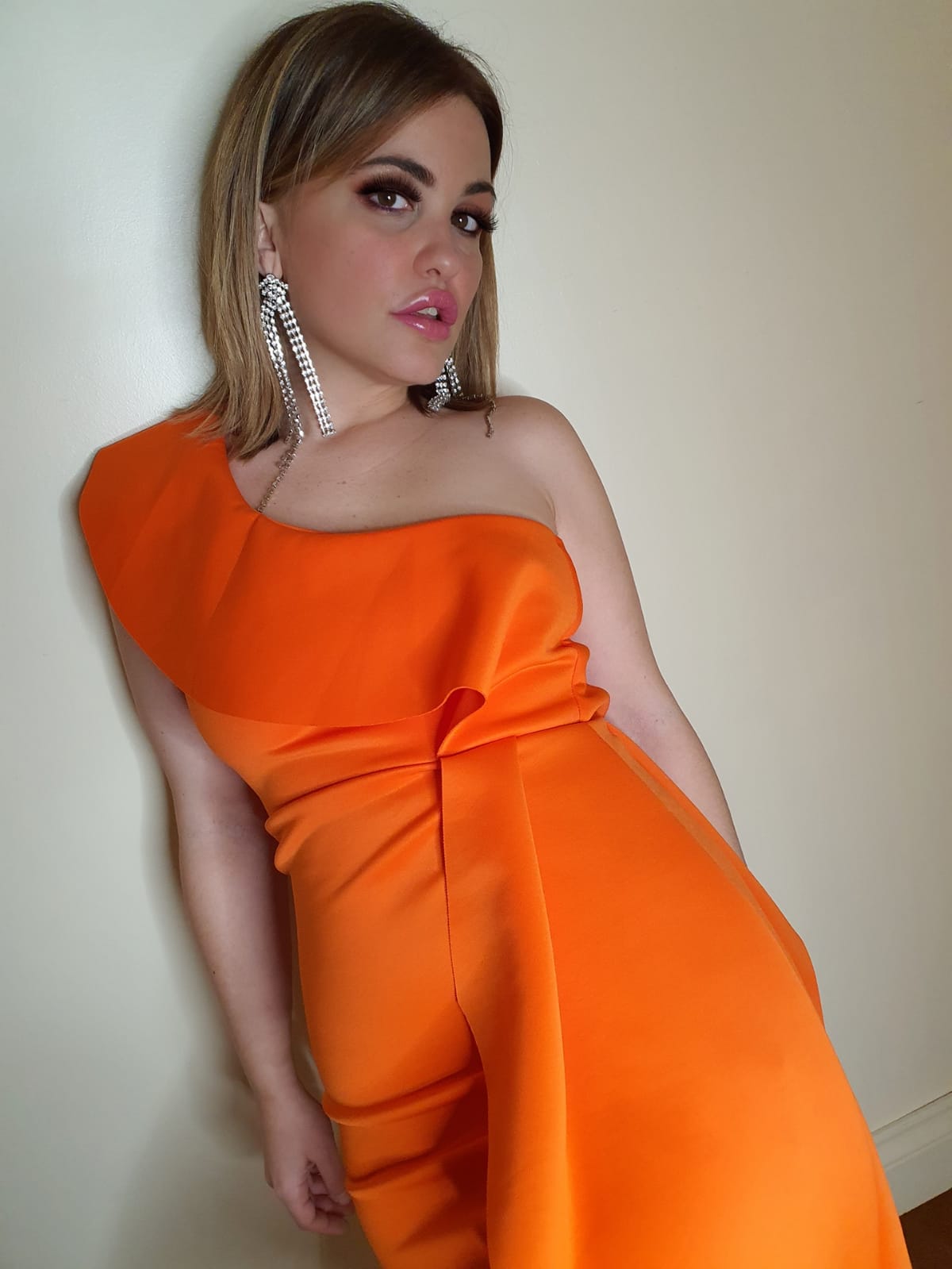 We are slowly and prudently going out from the lockdown phase.
We must not mistakenly think that the virus is gone, but we must still return to live, in a different way with more precautions, but we must take our lives back in hand.
Often in recent months, some people have asked me if buying a bag, a pair of shoes or a dress was too frivolous at the moment that we are living … I am of the idea that we must use our heads and be responsible but this doesn't mean that we have to give up those little things that cheer us up the day and make us happy. If buying a dress to wear after the quarantine gives joy and makes you think with light and optimism about the future, do it. Why shouldn't you do it? It must be understood that judging and being judged never leads to anything good… let people live as they wish and in the way they believe is right for them. We are not all the same, we must stop criticizing what is different, the different must be embraced and accepted above all if it doesn't interfere in a negative way with us.
I hope that this moment has also been useful to make us reflect on how important it is to live a life that represents us and that gives us joy. "When everything is uncertain, what is really important for us becomes clear" I think this was one of the key phrases of this quarantine, I really hope that for many people a healthier and more aware way of life can truly open up.
But now is time to talk about one of my favorite subject… Fashion! Summer is just behind the corner so I would like to revamp a bit my wardrobe and update it with a couple of bright items and must to have pieces. All my monthly picks comes from one of my favorite online shop, that provides very cool trendy and glam pieces, that is FemmeLuxury . 
I must confess that I always had a love/hate relationship with orange shade but since I think is time to let go of the past things, I wanted to try to choose two orange pieces and I have to say that I really like both of them! I am pretty sure they will become my most worn garments of the upcoming season.
The first time I saw this dress I really fell in love with it. The ultra-feminine shape, that exalts the curves, with the frill detail and the energetic color makes me wanna dance all night long on the beach by the sea barefoot. Or also having a romantic date with someone, with candles light and wine… I have the dress now I just need a lover 🙂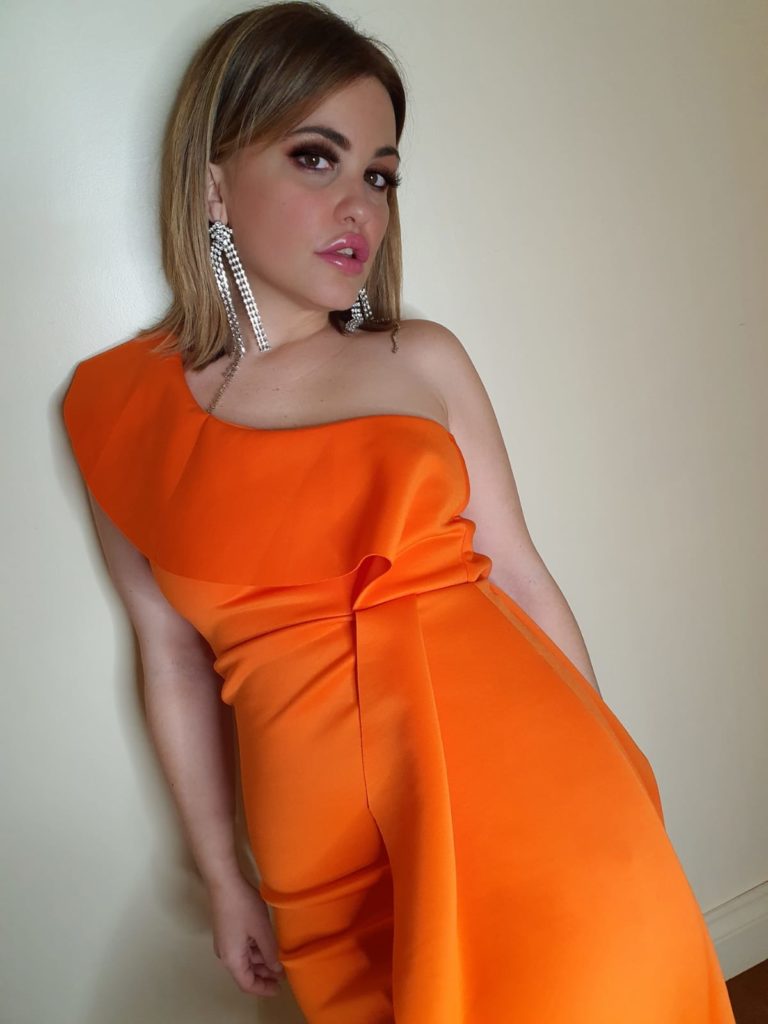 After the dress, I said to myself " Why don't pick also t-shirt in the same color?" and when I found this one it became mine soon! You also find it in loto of other bright colors, I'm planning infact to pick it also in hot pink. Is super sensual and glamorous, and it can be style in several ways… with a skinny jeans, a wide white trouser or, why not, with a pair of joggers . I style it in a sporty way and I like it so much.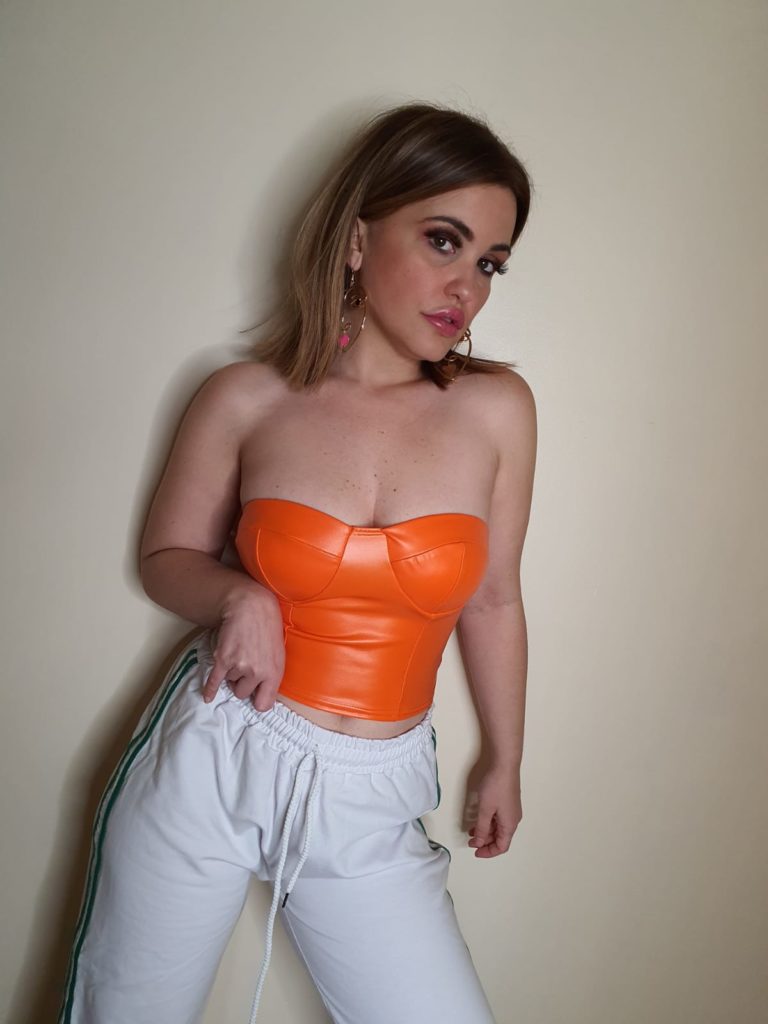 A white shirt mini-dress is an unmissable piece in a closet. It's easy to be matched and to be worn in every kind of occasion. I pick this one because I become obsessed with the shrilled waist and with the cuffed sleeves. I like to wear both with cowboy boots than nude jeweled sandals.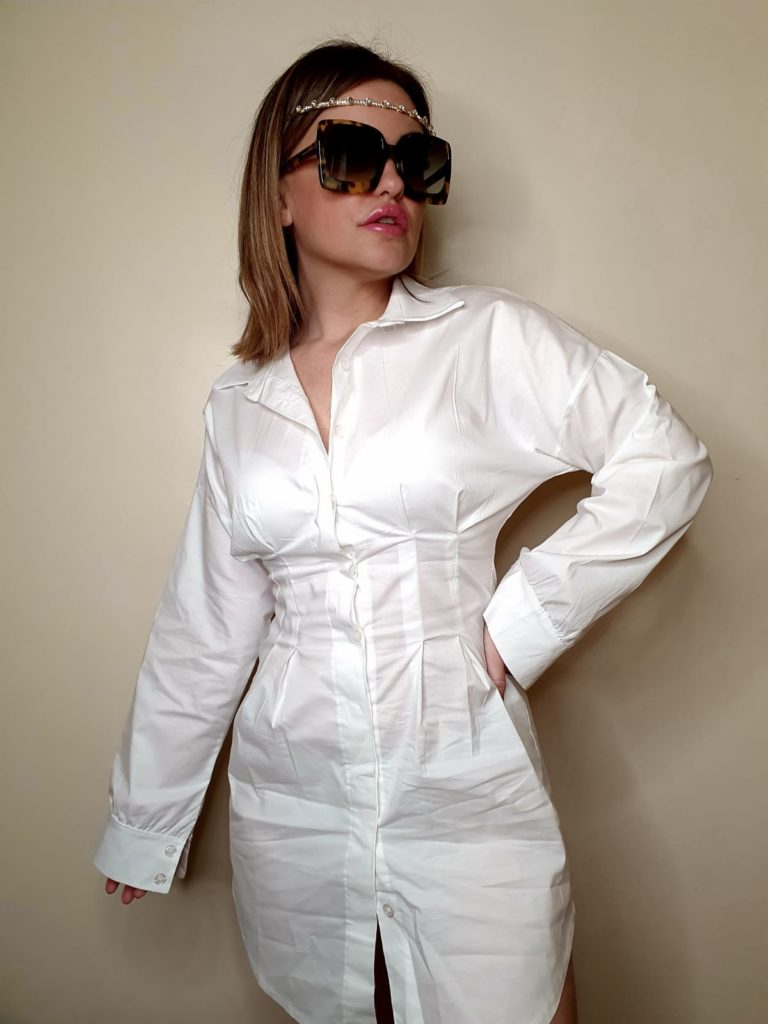 And then the statement piece for excellence is the little black dress. I believe that a person can never have enough LBD and I was looking for one with a high neck design and sleeveless since lot of time. This one with a midi-length and a bodycon fit is lit and on fleek.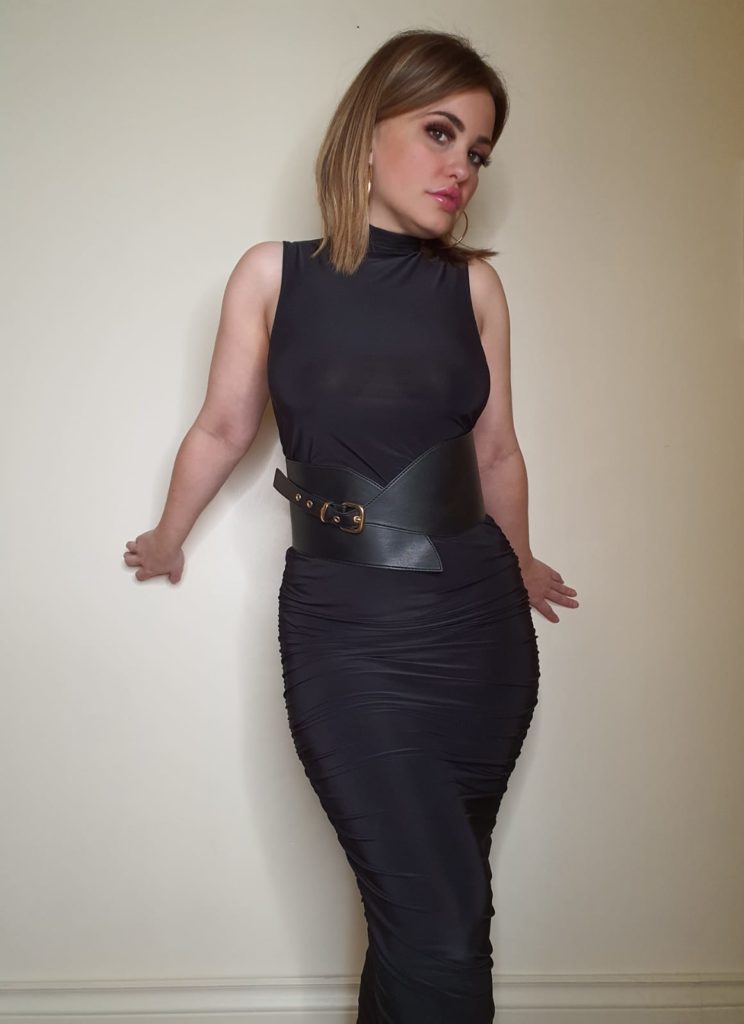 But since we have still some time that would be spent at home, I think is pretty nice to wear some beautiful loungewear instead of the classic pj. These sets are all very clean and chic, you can feel on point in a simple and easy way so I am thinking about buying some of them, also because they are at more than 50% off… is good to treat ourselves, enjoy a sale and make the economy works, no?
So what will be your IT item for this upcoming Summer? Do you have anything specific in mind or maybe anything in a bright color? Can't wait to know and also don't forget to tell me which is your favorite item from my selection!
Mine is for sure the orange dress, can't wait to have a wonderful occasion to wear it outside!
Carolina