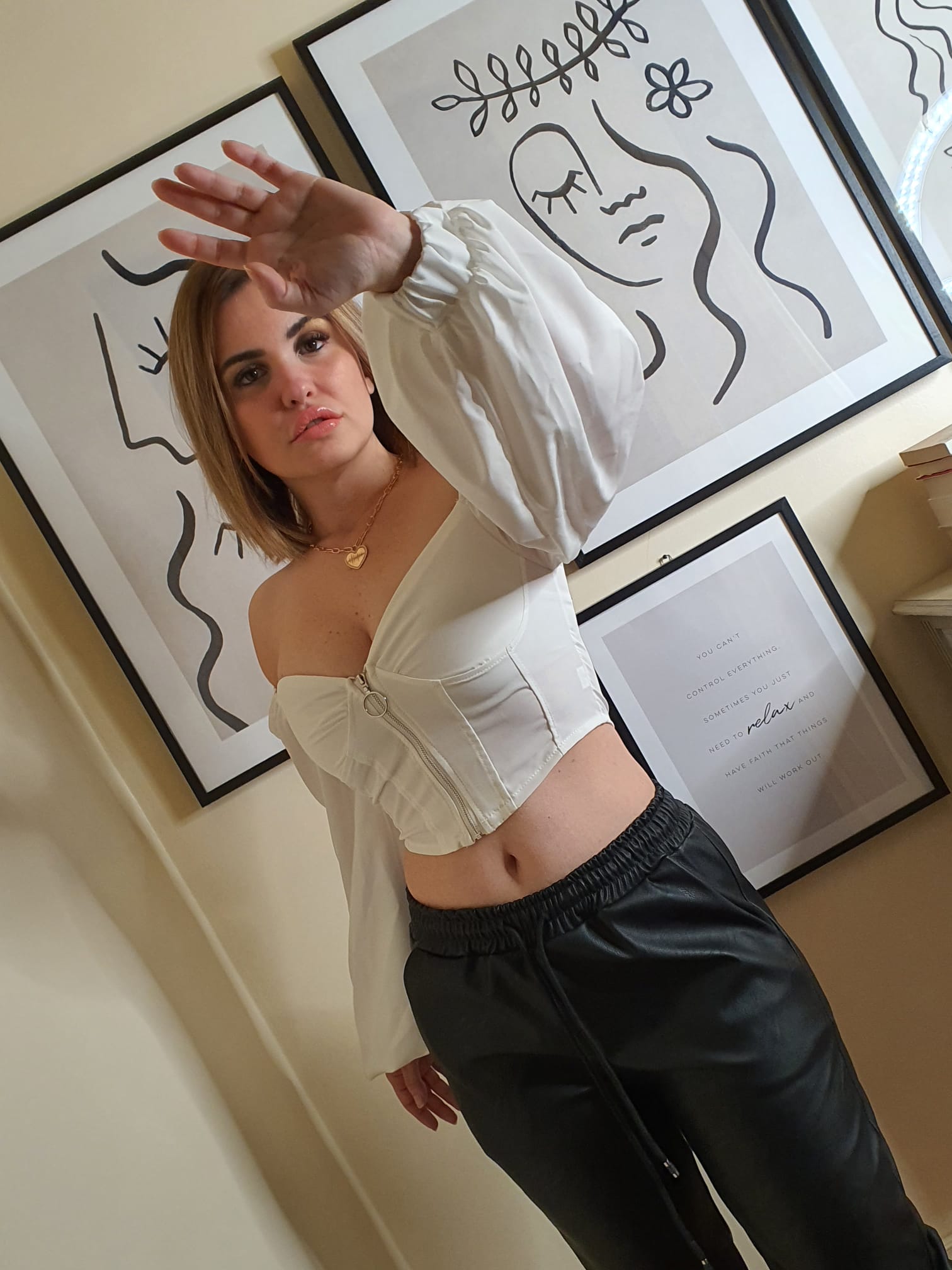 My favorite season of the year is almost coming and I couldn't be more excited! Spring always put me in a good mood no matter what… The days get longer, the sun gets warmer and the breeze is chill that let you wanna wrap up in a cozy cardigan or soft shawl.
Any other Spring lover out there?
In Italy we have started the 3rd lockdown but I want to keep a positive mind and raise my vibrations so I decided to focus on the upcoming months when hopefully we could get out again.
For these reasons I made some shopping online with new clothes that I could wear during the Spring Summer as I wanna leave the Winter at my back. As you already know, I love FemmeLuxury clothes as they are cool, glamorous and very trendy at a super interesting price.
I had in mind honestly to buy another joggers but, above all, a knitted co-ord and some ribbed loungewear but obviously I buy more!
First of all I indulge to pick a pair of sage jogger ( must confess that I saw a pink joggers pair that will be mine in the next order!) . I like so much the sage color so I would love to have one pair in that color, as they are simple but so cute and versatile. They have an elasticated waist with a hidden drawstring and a cuffed hem and you can wear them outside with a pair of chunky sneakers and evident socks but also inside home, as they are very comfortable and make you feel in order. Not in pj all day! Let's use these lovely ladies loungewear instead, they are great to not take pj as an habit and train at the same time our mind to not take this all situation as a "new way of living". I have a huge stock of these joggers by FemmeLuxe, I have worn them all Fall Winter long and are the best one.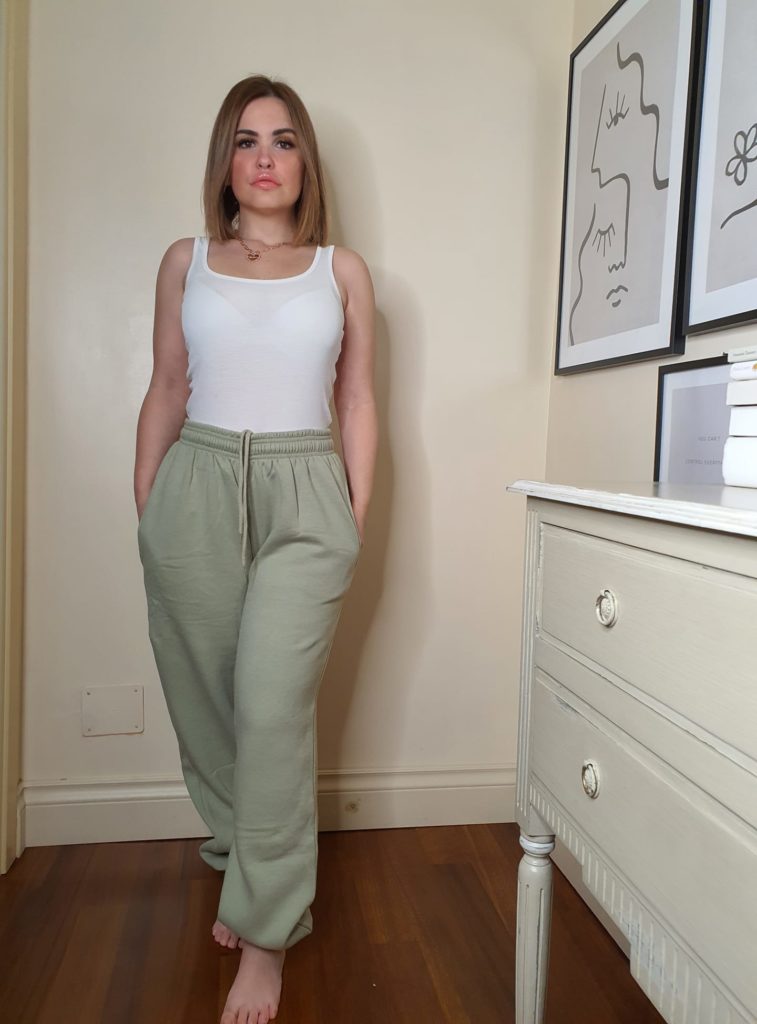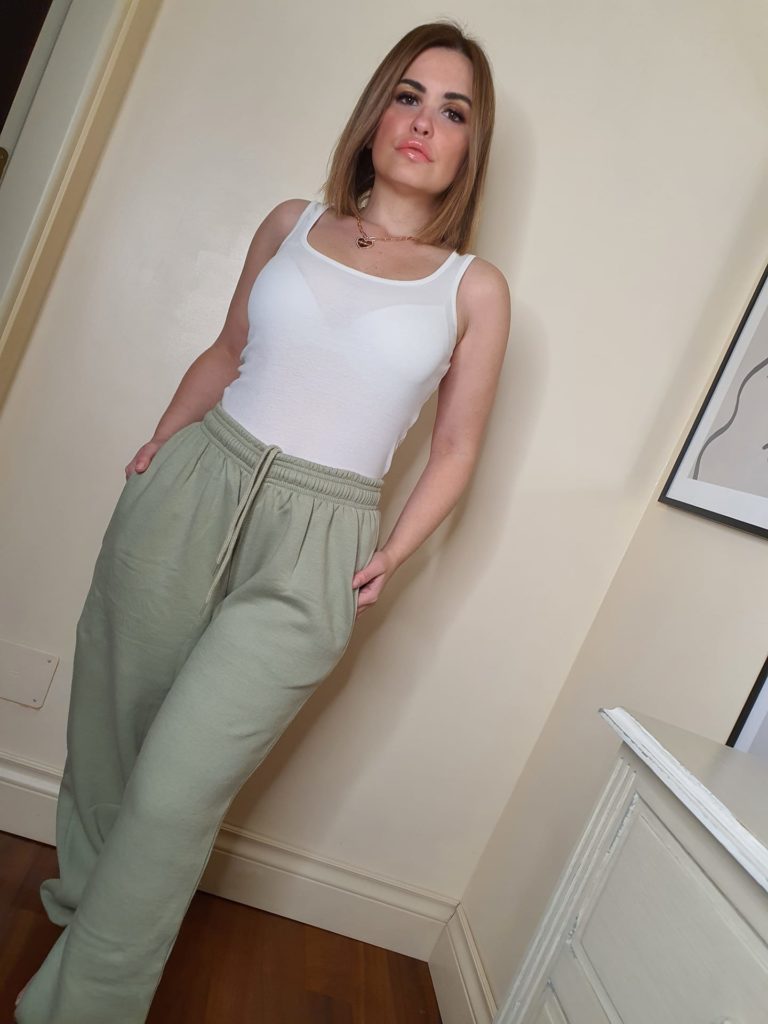 I have seen everywhere the knitted loungewear in white, black and beige so I decided to pick a set also for me. I choose a black one and this knitted co-ord is definitely a must to have set. This coord has a high waisted design shorts and a short sleeve crop top in a knitted material and ribbed pattern, is so very soft and cozy. I would love to pair it a chunky oversized cardigan for an extra comfortable attire and some sneakers.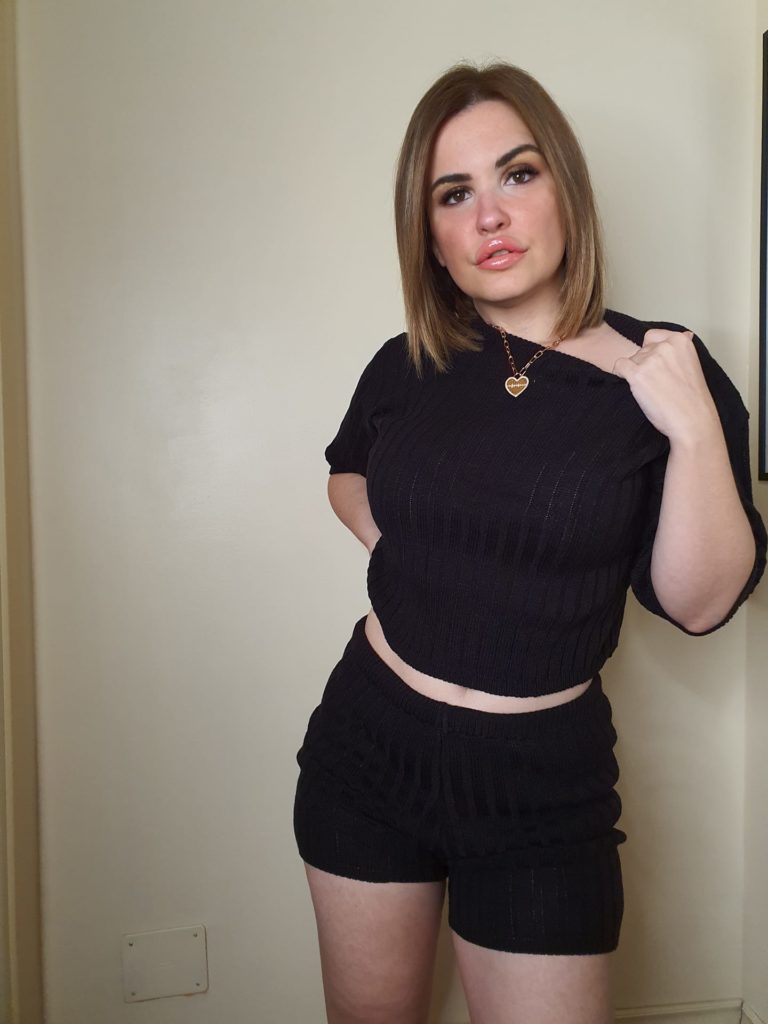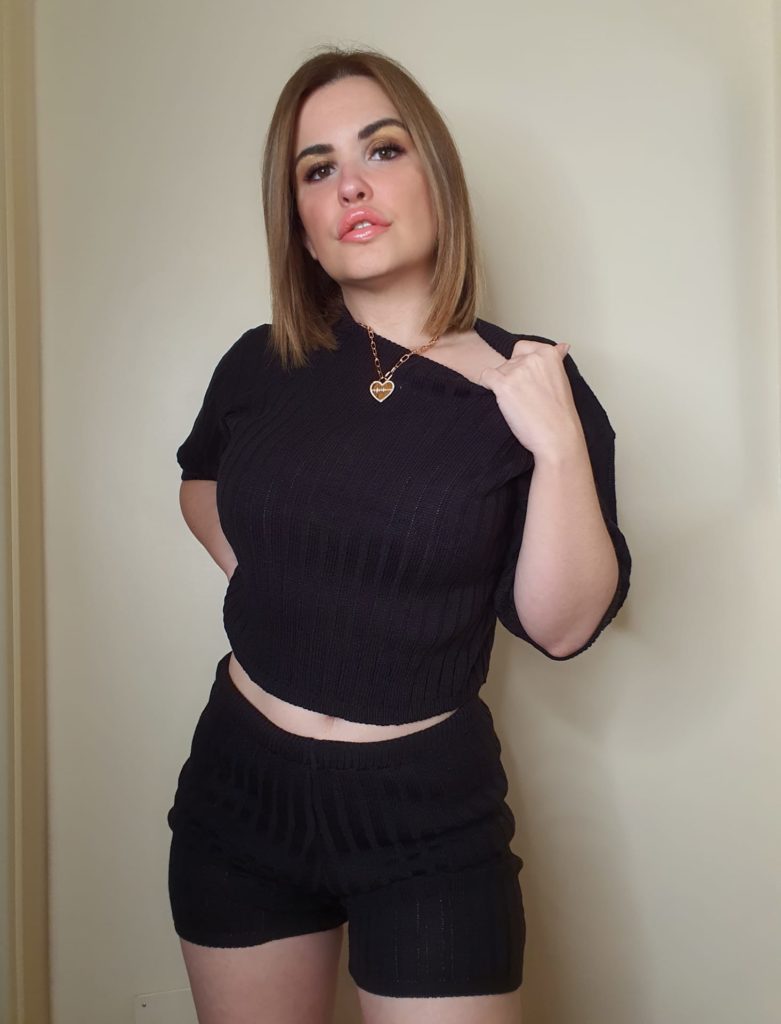 Then you know that black is one of my favorite color, I have so just bought a pair of eco-leather joggers and white top but I spy on the site also a black bodysuit to be matched with the eco-leather joggers that I am going to buy as well in my next order. So the eco-leather jogger in black has a high waisted design in a faux leather material obviously with a cuffed leg while the top has a long puff sleeve with a zip up front and milkmaid style. The top is also in other various pastel colors that are extremely girly and playful for the upcoming season! Should I pick in all shades? I'm freackin obsessed with them!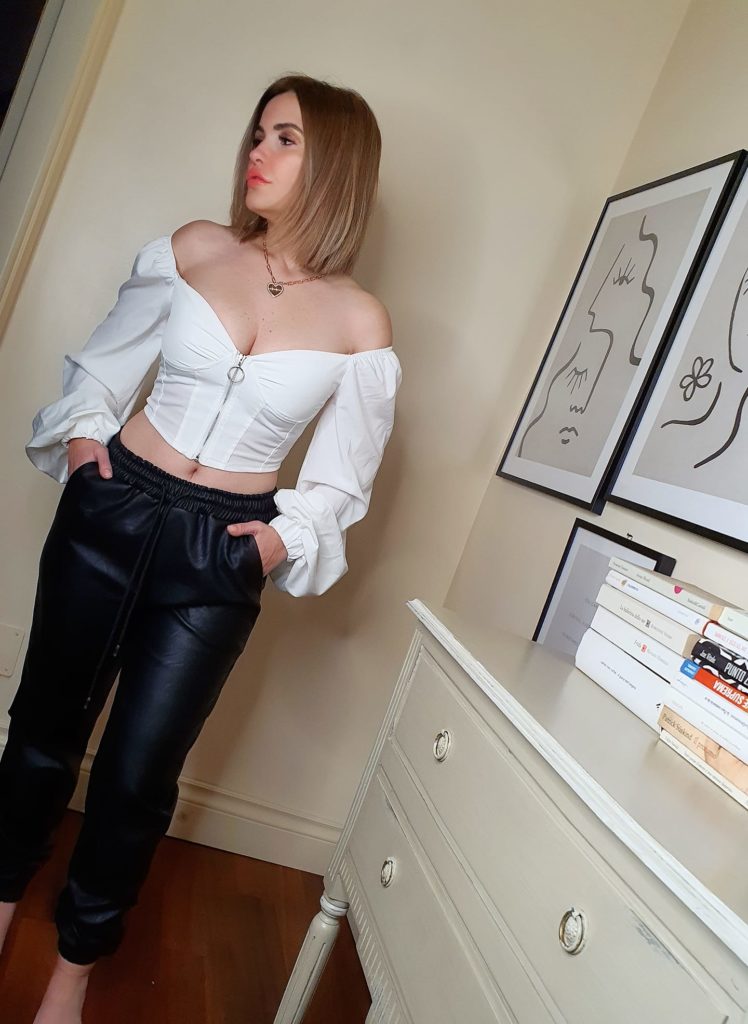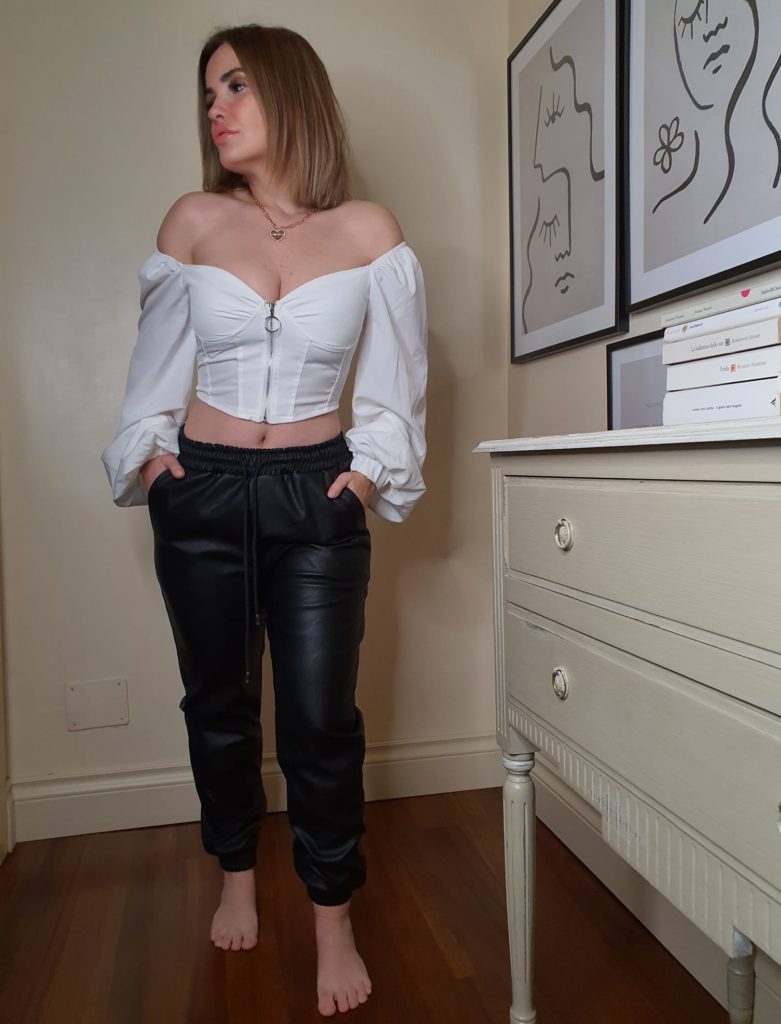 I have just checked the colors available of the top and are white, pink, lilac, blue and rose. Which color do you think could suit me better? I am so uncertain between blue and lilac but also pink is so cute. Probably I am gonna get all the three as they are at a so little price and the quality is extremely great!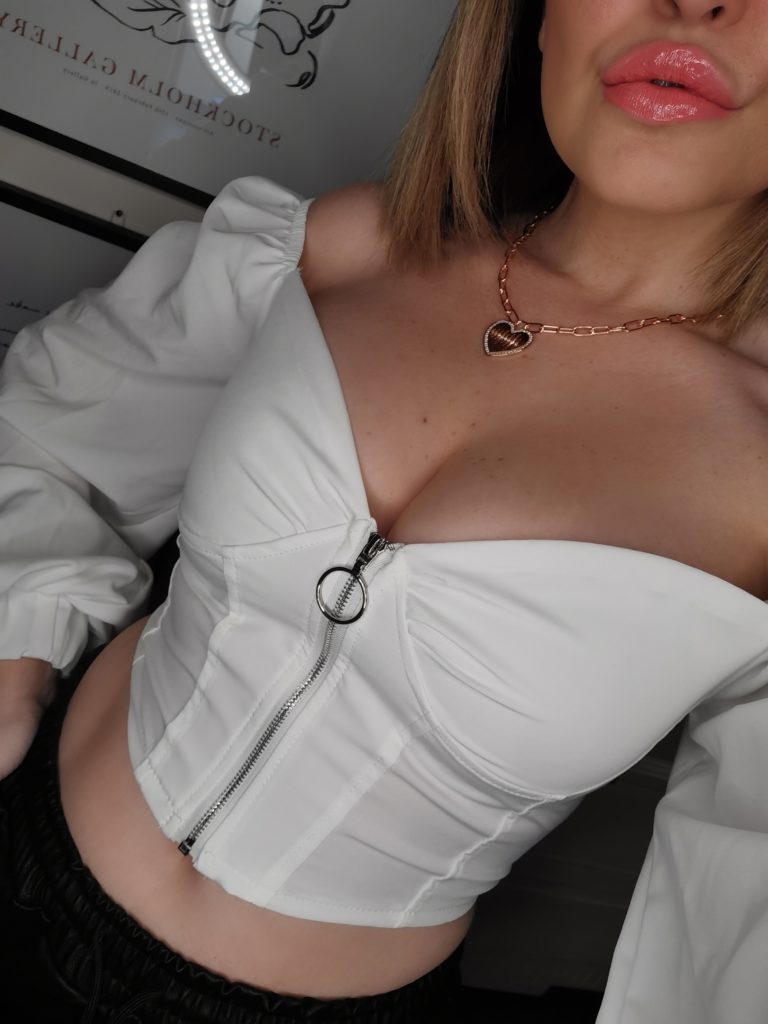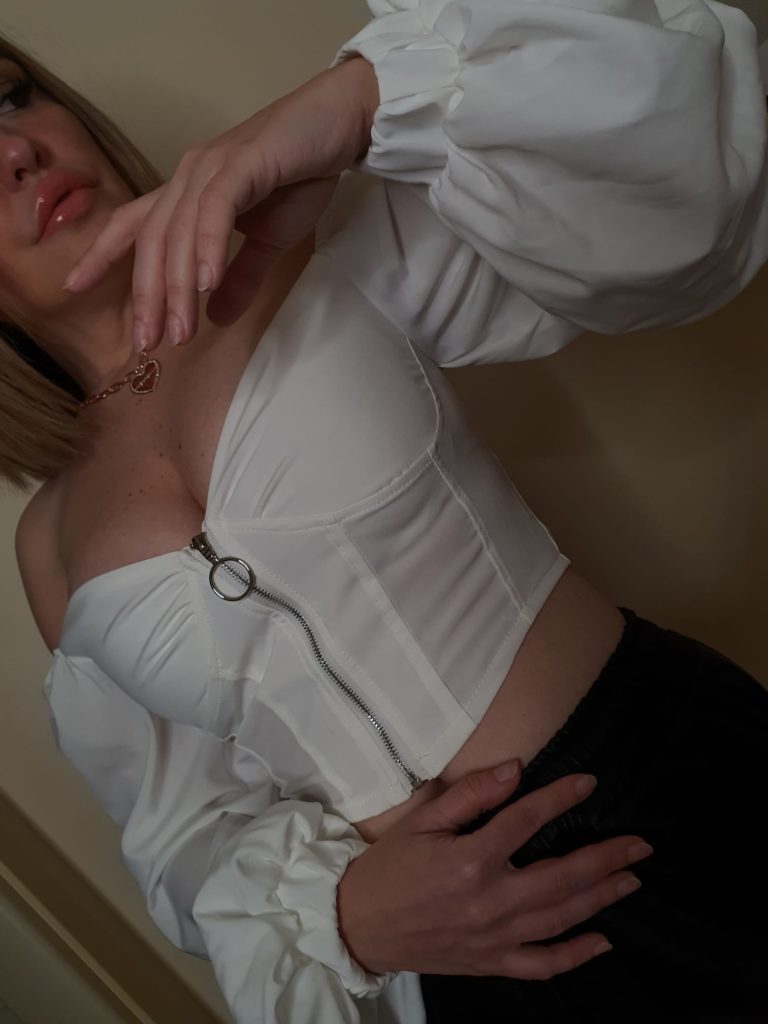 The FemmeLuxe clothing are all very trendy and cool, you can feel on point in a simple and easy way and also, at the moment, lot of them are at a huge sale price, so is great to make shopping and also save some money at the same time, right? I am curious to know which is your favorite piece and why! I cannot say I have a most favorite as I love them so badly!
My wishlist is really growing so fast as every time I put tons of garments in the basket and I really don't know which one to buy first. The pieces can be really be worn in several ways and perfectly match with everything you can already have in your wardrobe. I am planning to buy some dresses next time and some very colorful since Spring Summer are just around the corner. I am dreaming myself at the seaside right now with one of their amazing pieces… Ah so fabulous!
Take care of yourself always and indulge in some online shopping to pamper your spirit too!