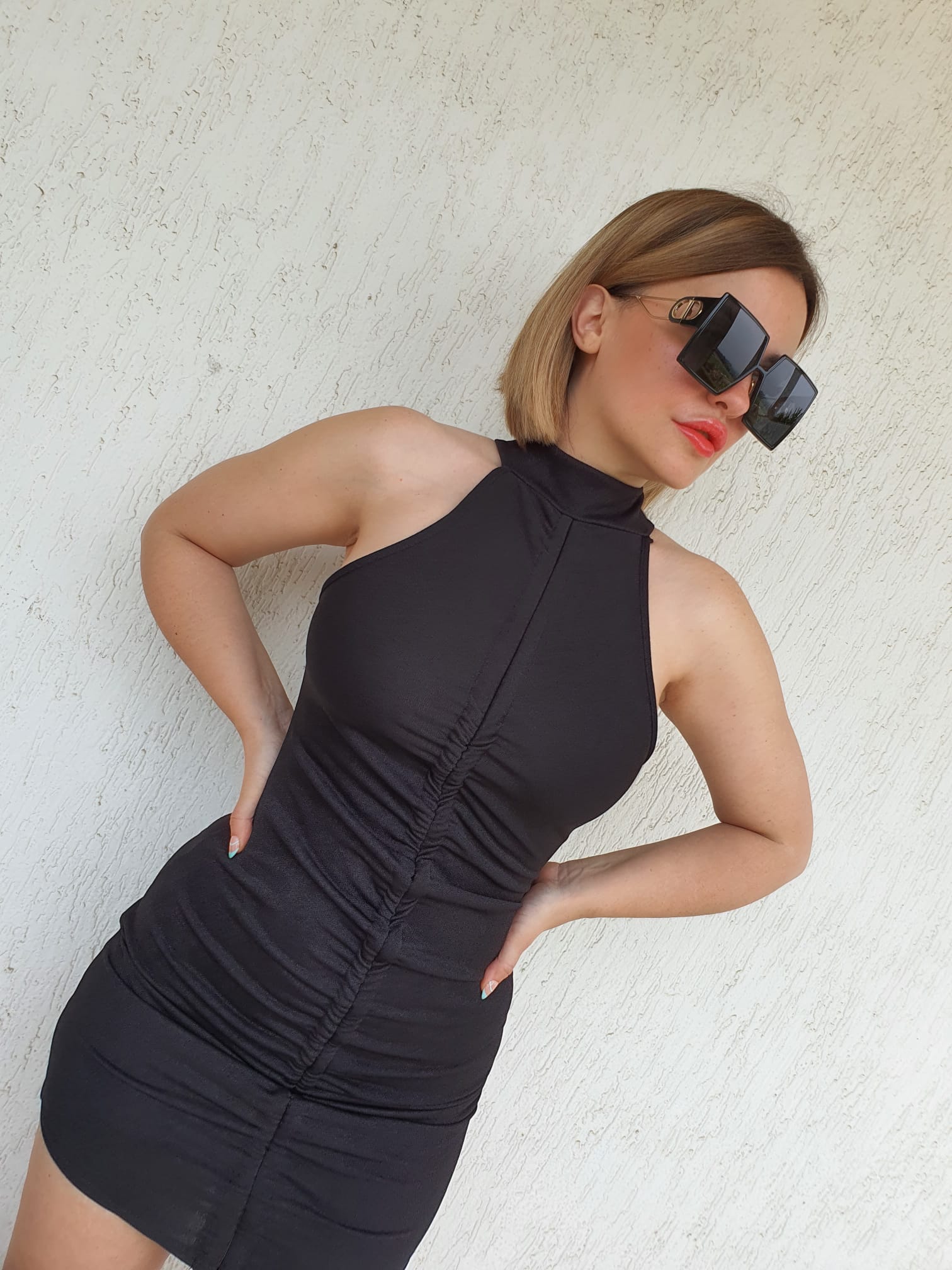 Here we are! Summer has officially started and the wardrobe has changed from warm and heavy coats to fluttering and light dresses.
Finally we can conscientiously lighten, as well as the wardrobe, also the mind … it's time for a few trips, dinners outside the home, an aperitif by the sea or a lunch by the lake.
Since I wanted to add some new clothes to my closet, I decided to make some shopping at FemmeLuxe  that you know in one of my favorite go-to-go online shop. Especially because last year and part of this one, I didn't had the chance to go somewhere I feel this Summer as a rebirth so I made a decluttering of old pieces I didn't wear from ages and bring new one as a breath of fresh air.
Since often the nights are chill, I choose to indulge in a
Co-Ord set
that I love so much! This purple tie dye co-ord feature a cool oversized cropped sweatshirt with matching high waisted, elasticated joggers. The tie dye pint honestly drives me crazy and you can wear it both in a coordinated way but also separated… The joggers with a basic white tank and the sweatshirt with a baggy pants. There is also a
grey loungewear 
that I looked down upon and I'm planning to buy it in my next order.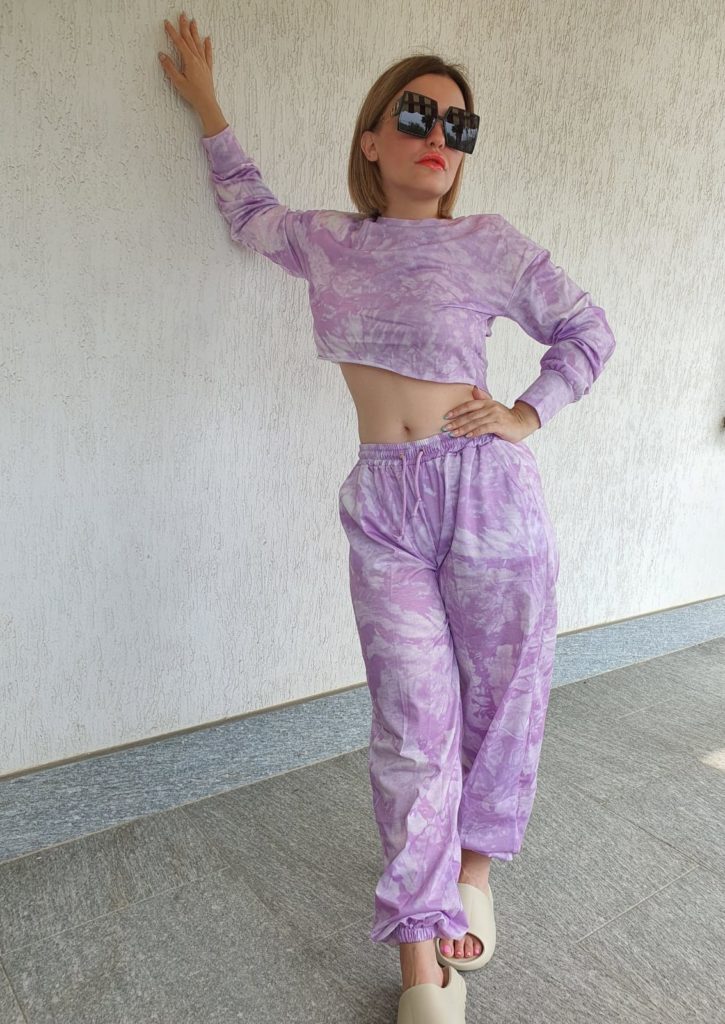 What I love a lot in Summer are the milkmade top and, since is a garment I wear several times, I'm thinking about to pick one in every shade. At the moment, I fell in love with the bodysuit that everyone needs to have, is a white puff sleeve ruched bust plunge V neck fitted bodysuit. I've already wore it few times and it makes me so happy about how versatile it is! I've paired it with boyfriend jeans for a cool but stylish final effect, with some high waisted black trousers for a more feminine touch and with a long skirt with deep split for a more sensual effect… Buy it and thank me later!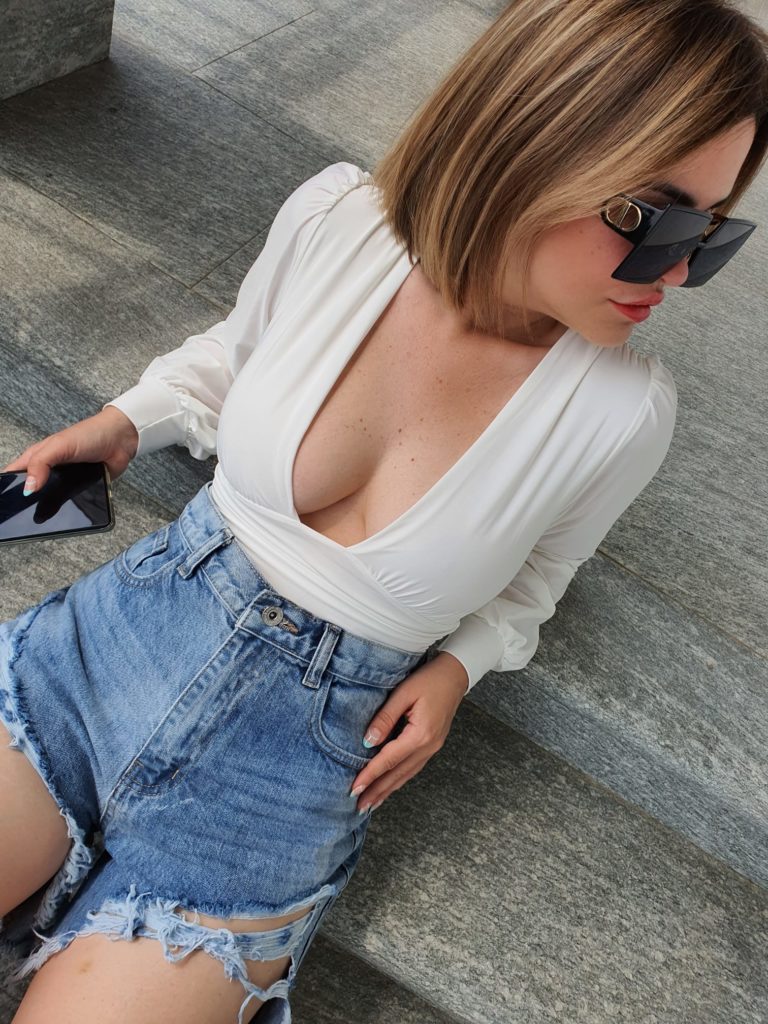 A garment that absolutely cannot be missing in the wardrobe is a bodycon midi-dress that I choose in black. Mine has classic high neck, ruched front detailing and a racer style in a bodycon fit with mini length. Is a real passepartout cloth, it can saves you in every occasion… If you want something sensual you can pair it with high sandals but if want something easier simply add a pair of flats sandals or ballerinas.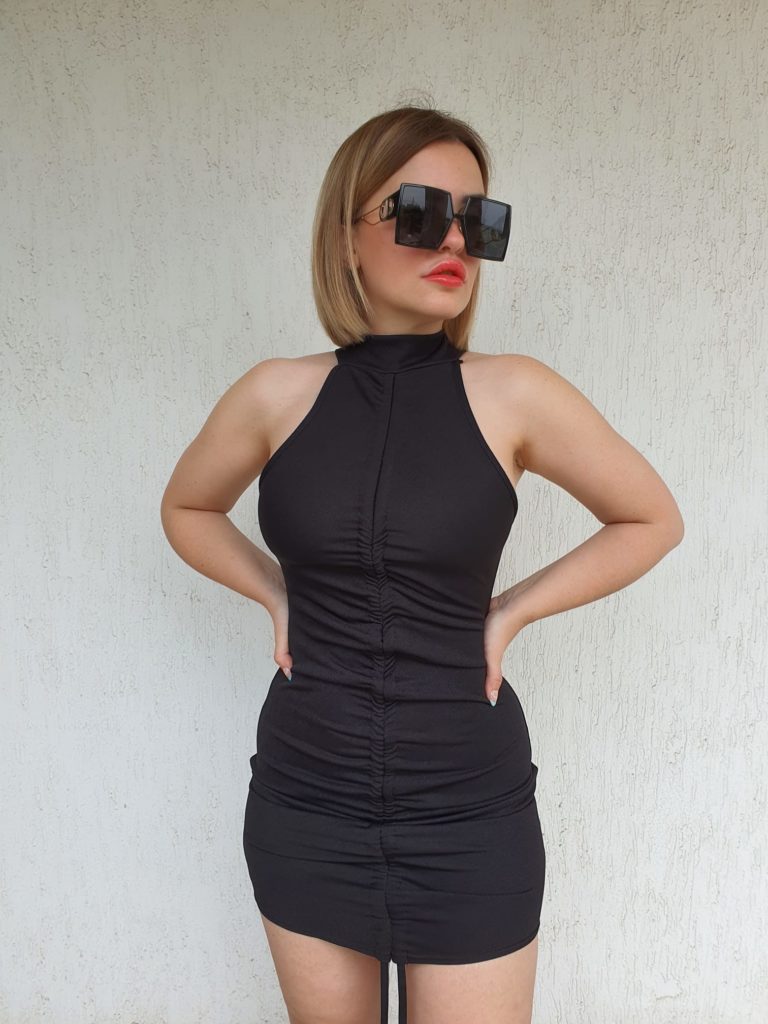 Then obviously you can never go wrong with a paid of denim shorts! Raise your hands if you don't have at least a pair at home… well, if you don't have one is time to remedy. My favorite pair of the moment is this one and is a blue distressed denim with short length. I've paired it also with the white bodysuit and the final result for an happy hour by the beach is really fabulous. I always love to wear them with sneakers or flat sandals for an easy final effect.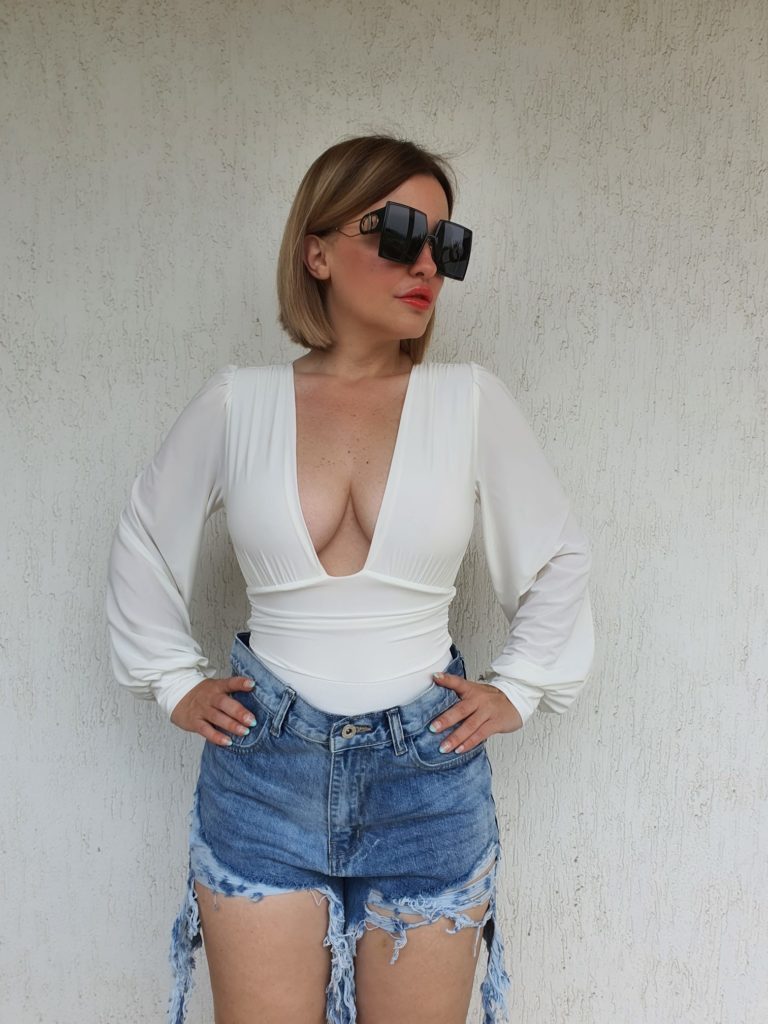 I love so much FemmeLuxe clothes, they are so trendy, gorgeous and very versatile. In addition, they are currently having some huge sales and some pieces are a big deal that you must not miss, Summer has now begun so better not be caught unprepared. And last but not least, you can take home some amazing pieces at a little price!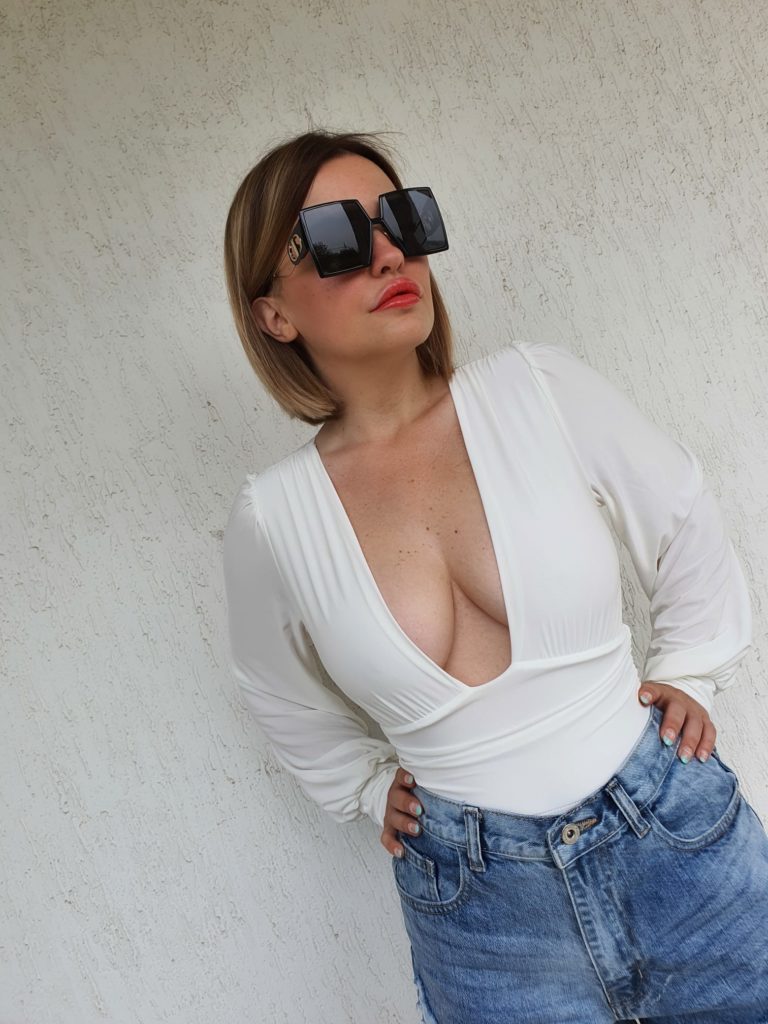 What are your must to have for Summer season? What are those items that you absolutely cannot give up? Then also I want to know which is your favorite piece from my June purchases? Which is the one that catch more your attention? I can't wait to know the one you like the most!