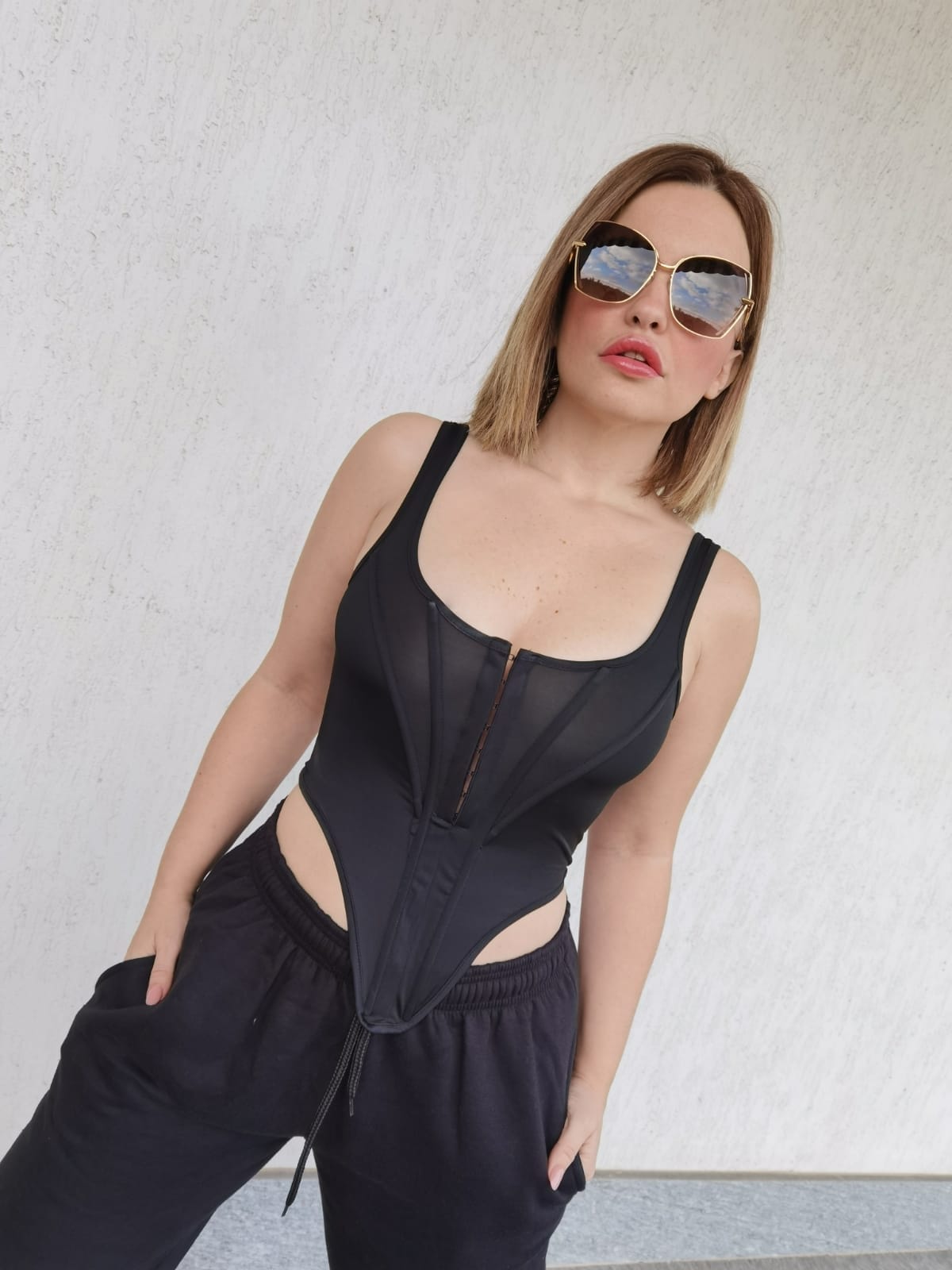 Is it only me or, despite the cold weather outside, I feel Spring vibes coming my way?
Like never before, right now I have the urge to feel a chill breeze and some warm sun rays on my skin. If with a sea and beach view, way much better.
So while my body is in a cold place, my mind is flying to a warm destination and this duality is also represented in my shopping choices! For this month of February, infact, I picked still some cozy loungewear but also clothes that I could style in the upcoming months.
Like previous months, I have bought so many pieces at one online shop that is becoming one of my favorite so far when it comes to trendy pieces at a lovely price, FemmeLuxe is definitely my number 1 choice in these days of purchasing straight from my couch. On FemmeLuxe I always find the best lounge set but also colorful dresses, glamorous top and cool trousers.
I honestly never had a total black loungewear set so I decided it was time to own one. I choose a set with a pullover style hoodie with a front pocket and high waisted cuffed hem joggers. both in an oversized fit. Is so beautiful to be worn at home, as you feel cozy and cool at the same time, but also outside with your favorite pair of chunky sneakers, baseball cap and an oversized coat.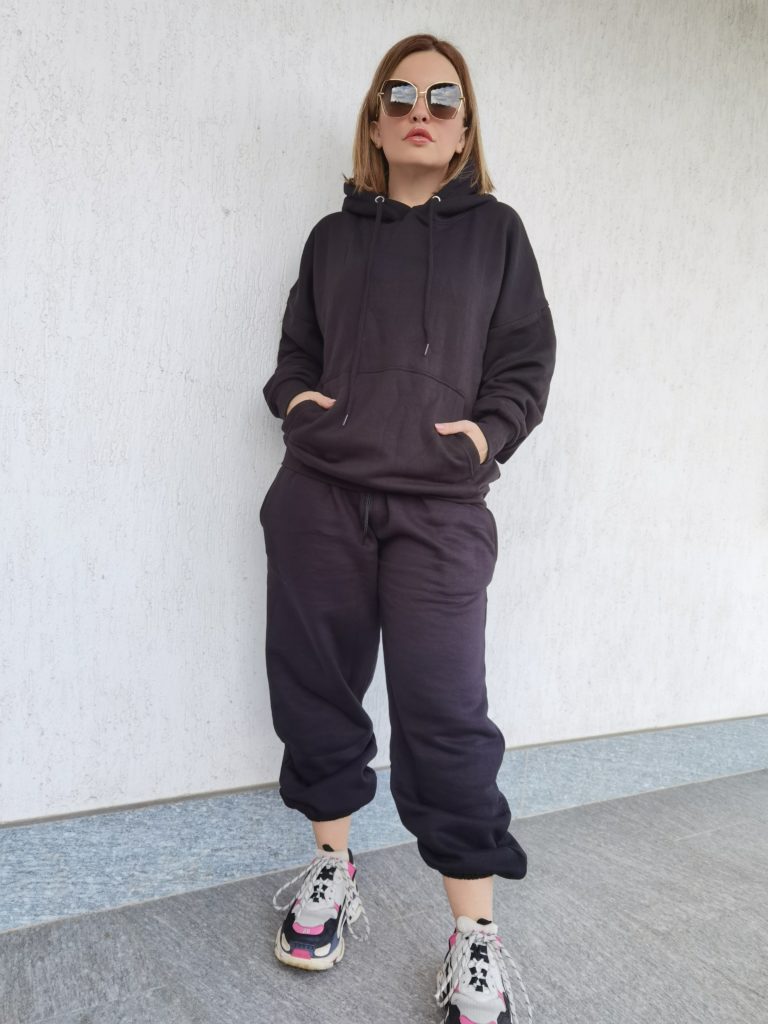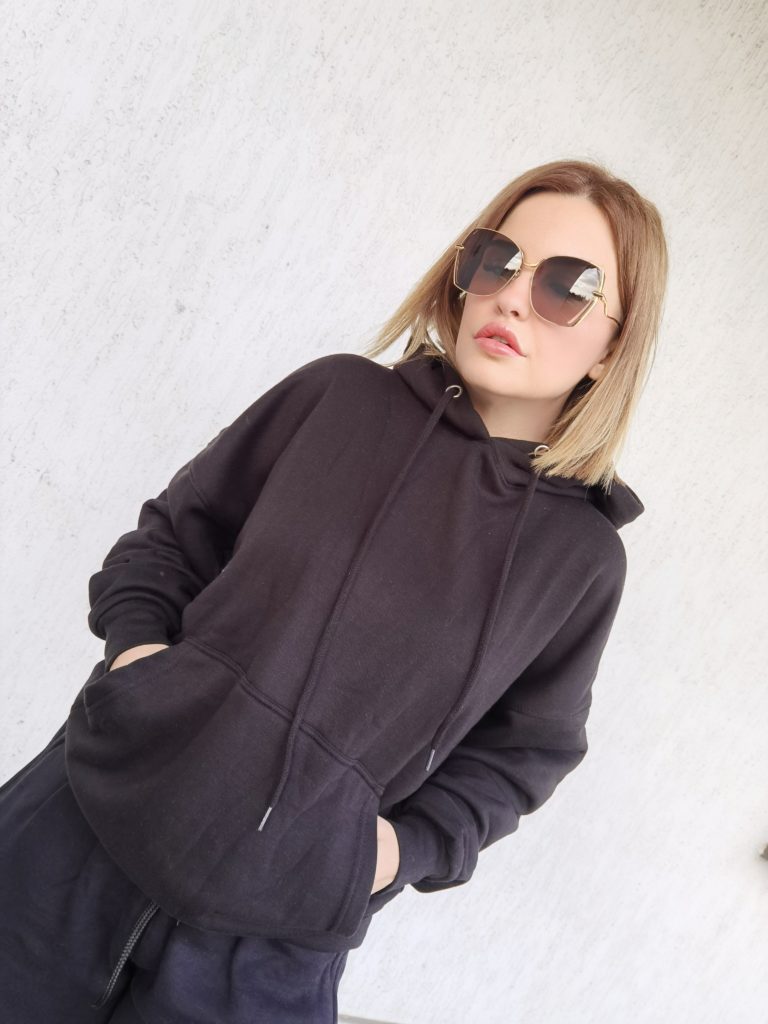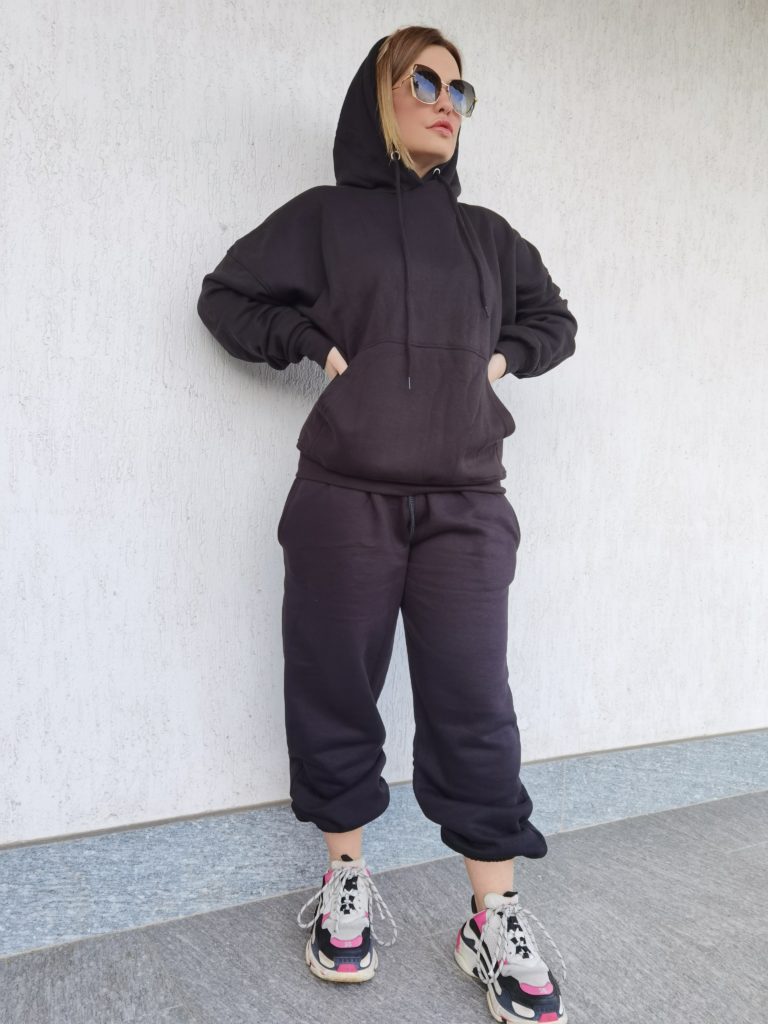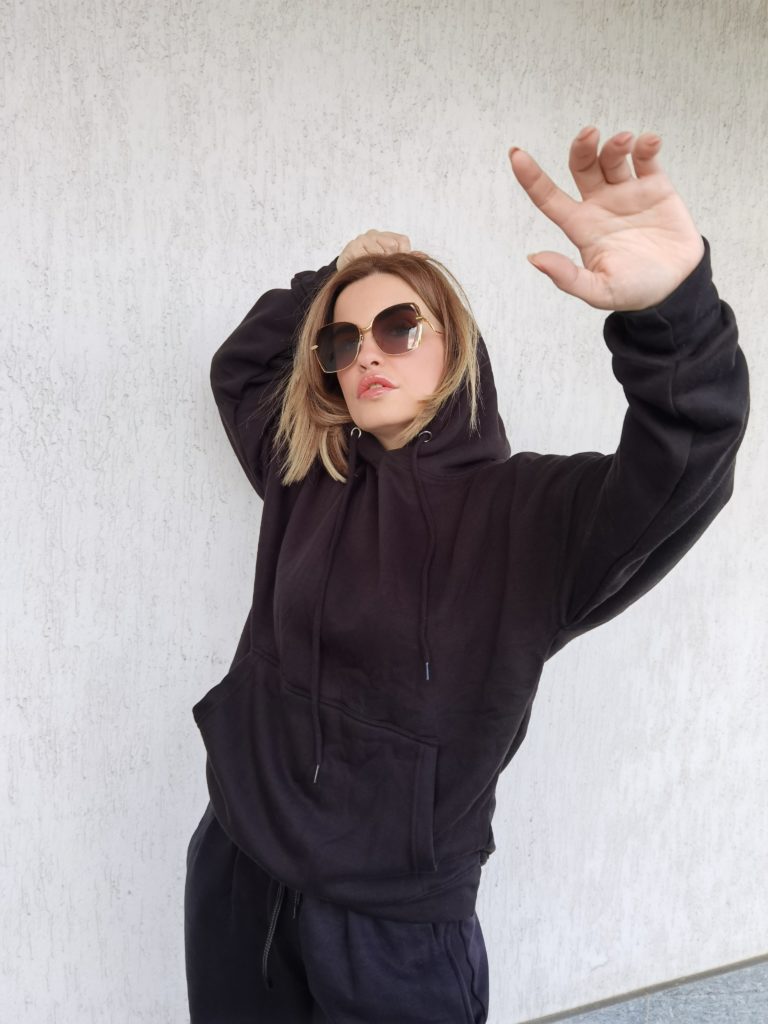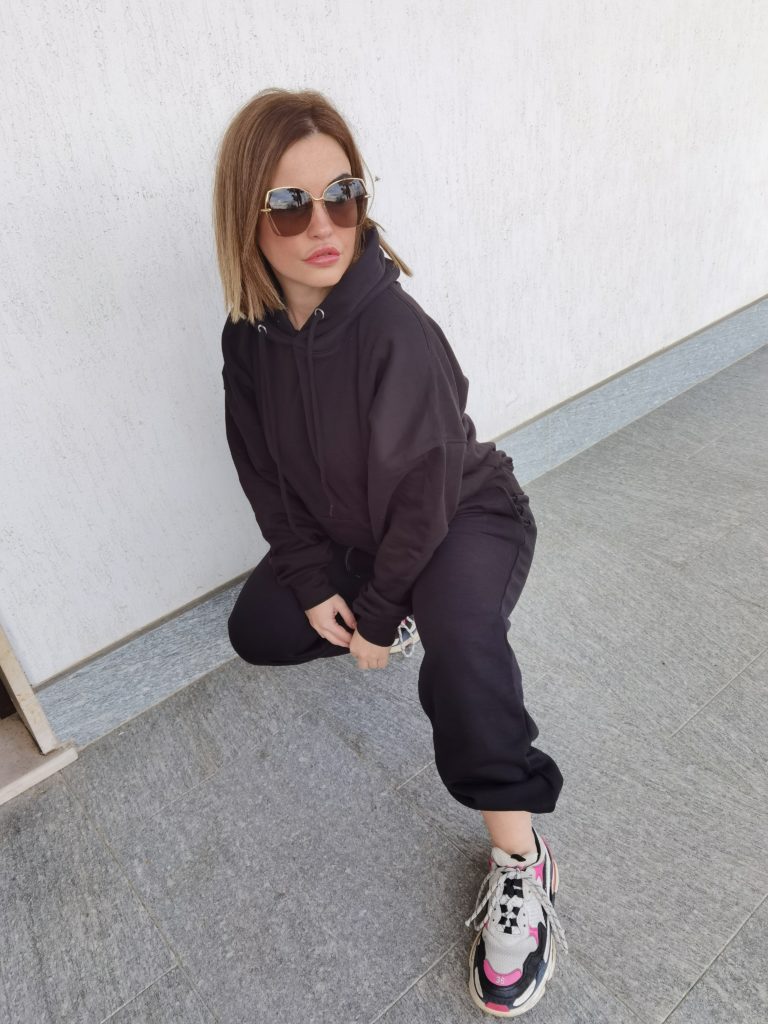 Then thinking about Spring Summer season I indulged in get myself a brand new top in black. This hook & eye front corset crop top with a dip hem, hook and eye detailing and scoop neck design, literally stole my heart. Is amazing paired with a black oversized trousers, high heels and eco leather jacket… Can I have teletransport now please??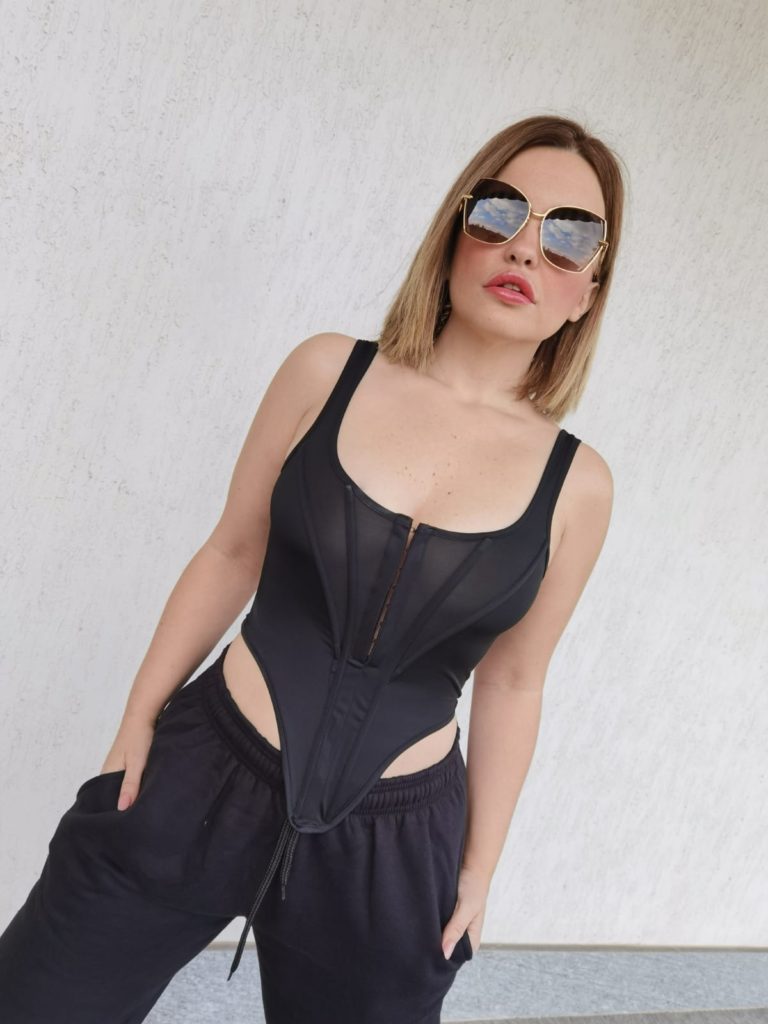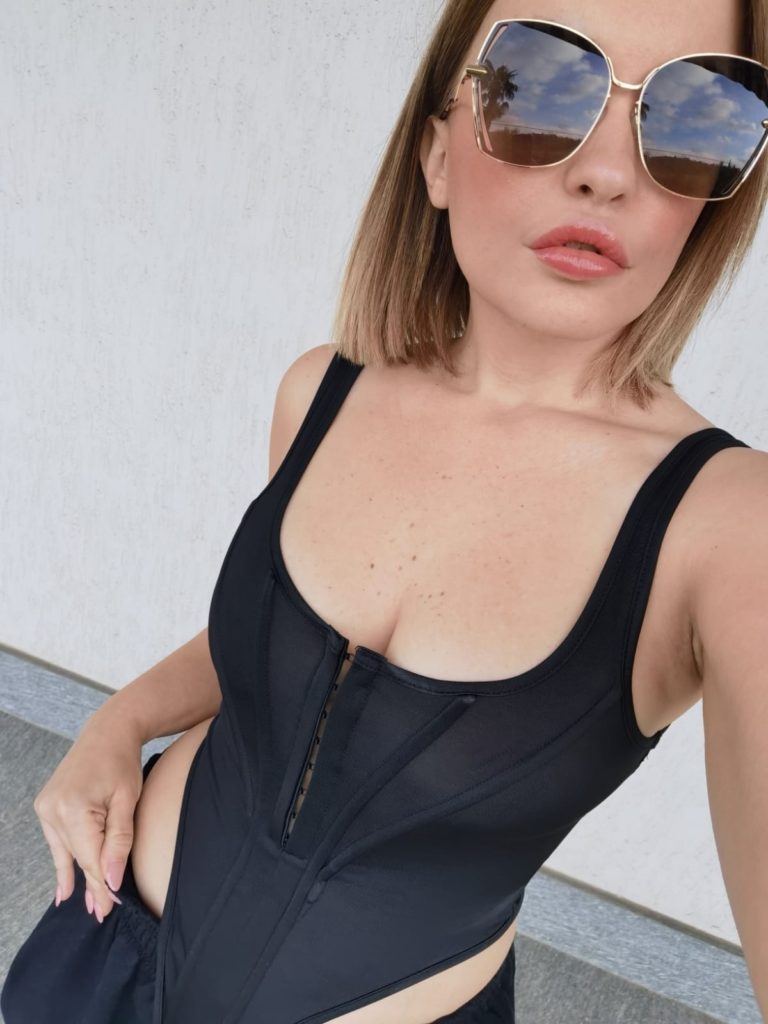 Then I decided to create a lounge set perfectly customized upon my needs and desires. A total white mixed with a pair of cuffed joggers featuring an elasticated waist with a hidden drawstring and a cuffed hem. They have all sizes available so you can decide if you prefer a more slim fit or a loose one, I always go one size up so they are very comfortable and over. As upper part I pick a cropped denim jacket. The jacket is featuring a cropped hem with long sleeves and silver buttons. I love them a lot matched together but they are also pretty cute styled in another way. As example the joggers with an oversized sweater and the denim jacket with a fancy dress or o pair of skinny trousers.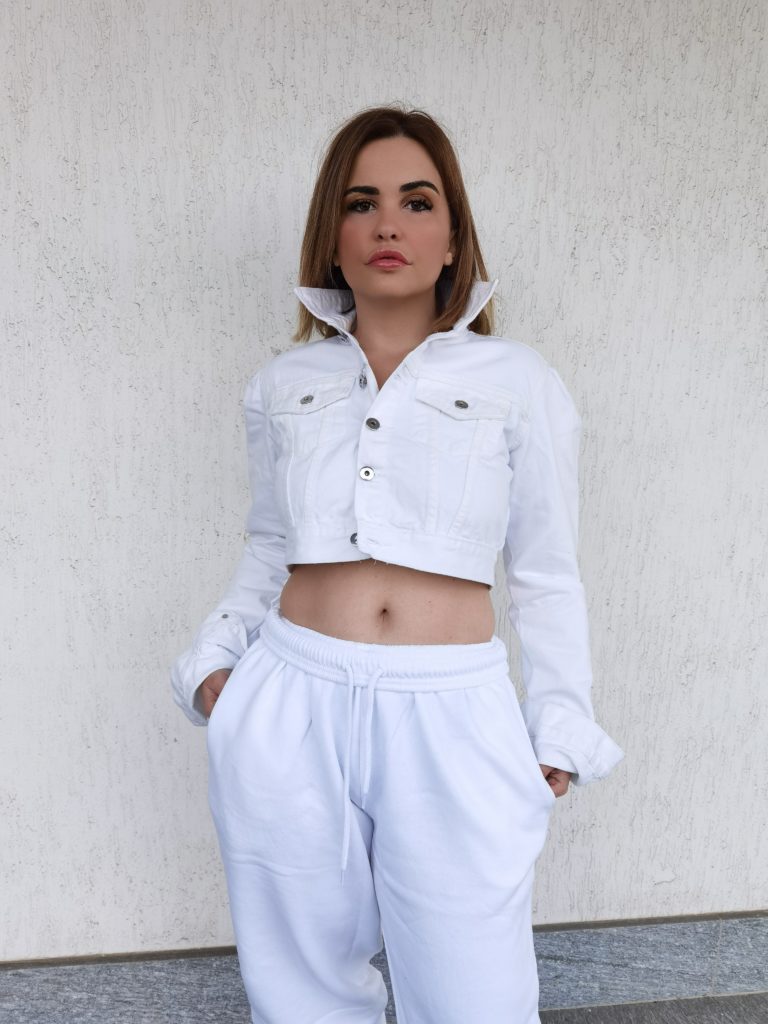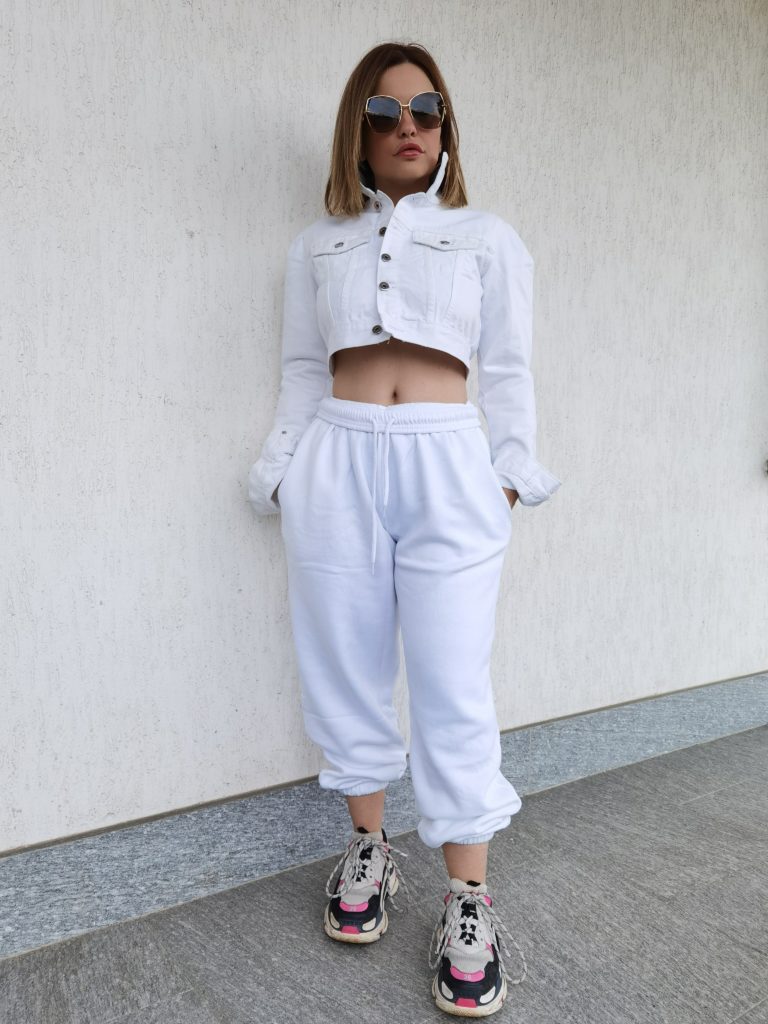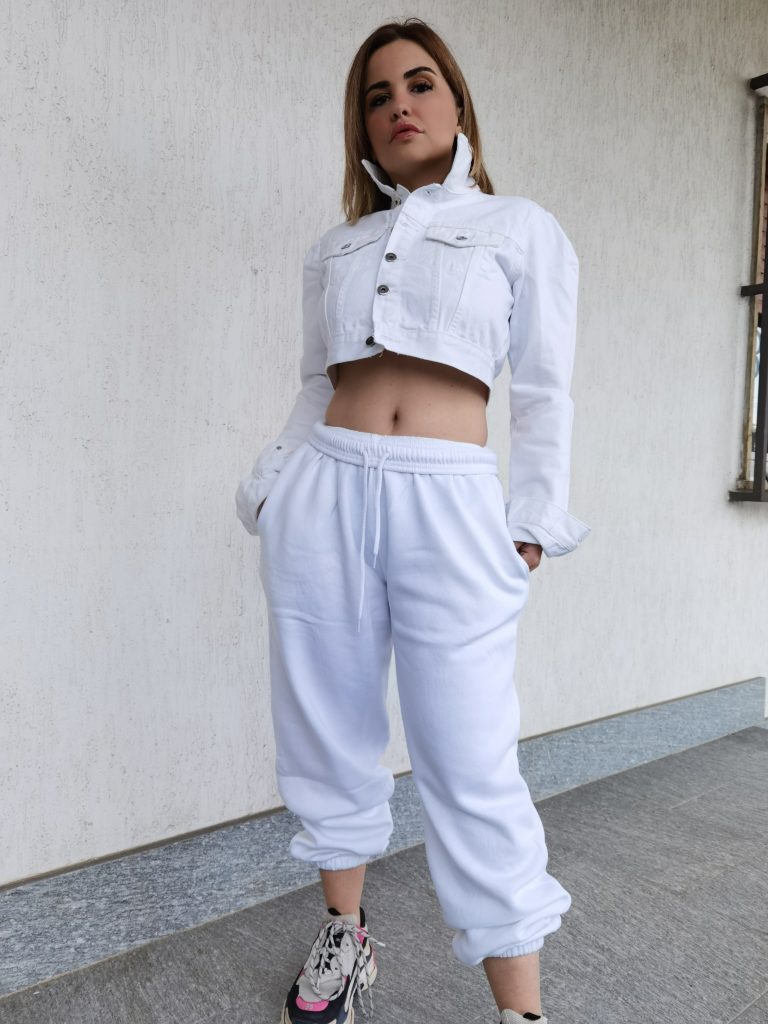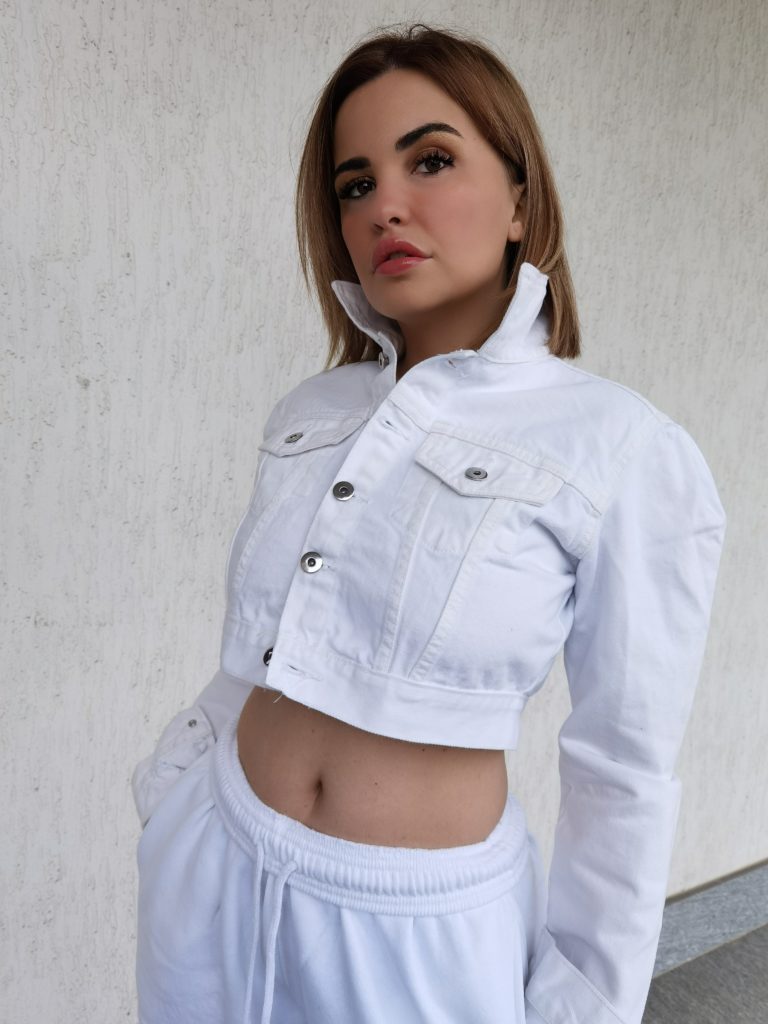 I think is so beautiful and let us feel better to wear at home loungewear instead of the classic pjs.
The FemmeLuxe sets are all very trendy and cozy, you can feel on point in a simple and easy way and also right now lot of them are at a huge sale price, so is great to make shopping and also save some money at the same time, no? Let's not forget that even if we have to stay at home for some time, we need to feel good with ourselves and take care of our inside and our outside. Is okay to be lazy sometimes but not always otherwise will become an habit and will be an hard work to erase it.
I'm a curious to know which one is your favorite loungewear and why? I encounter many difficulties to pick a fave because they are all cute and I think I will do again some shopping online at FemmeLuxe because their lounge set are really the best. I like so much to have the chance to implement my wardrobe with some key pieces, I'd rather invest in clothes that will last, like jeans, bodysuits or trousers in general, rather than having a compulsive purchase for something that maybe I will wear just one time. And I'm so satisfied with the quality of these items I bought at FemmeLuxe as they are super trendy and of quality. Let me know which piece is your favorite and what are you planning to buy from their store?
I have a huge wishlist and I don't know from which one to start! I want to dream to have maybe a Spring / Summer time free of strict restriction so I think the next one will be maybe a girly colorful dress or a knit co-ord… Imagine and dream is something that help us to go through this moment.
Take care of yourself always and indulge in some online shopping to pamper your spirit.