I have always appreciated the quote "Invest in your hair, is the crown that you never take away" because the care for ourselves is the best investment we can make.
Whether it is a necessary "cure" or a rewarding cuddle, the time we give to us comes back amplified. As you know by now, my passion for niche fragrances is constantly growing, as well as for beauty in general, always niche.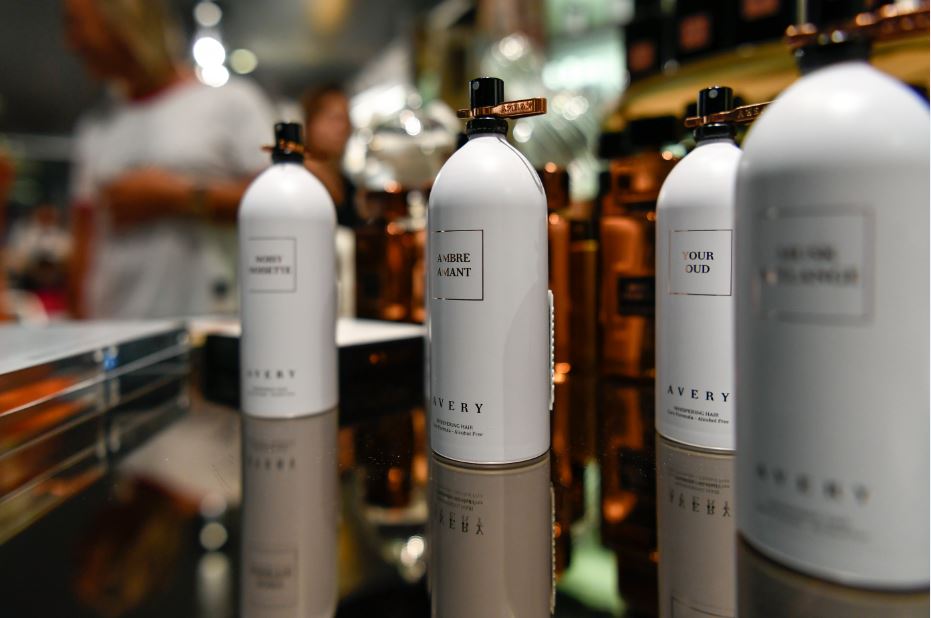 That's why I could not resist trying out the new Whispering Hair line, launched by Avery Perfume Gallery, which wraps the hair in a cloud of a delicate scent and at the same time reduces the effects connected to static electricity.
The Whispering Hair fragrances are alcohol-free and respect the texture and biological composition of the hair, so that instead of drying them, their innovative formula gives an enveloping and fragrant touch, making the hair soft and silky. Delicate as a breath, they are perfect for both men and women.
Celso Fadelli, CEO and founder of Intertrade Group, describes the collection "Whispering hair is a collection of six perfumes for hair with an entirely alcohol-free formula. Most existing hair fragrances on the market contain alcohol, reason why most hairdresser discourage their clients from using them. We have worked long and hard on this innovative formula, as we wanted to propose a new line that gave a pleasant scent to hair, without being too aggressive.".
The scents seem to whisper to us something, distant stories, memories that surface, unknown sensations, and this is where the name of the collection comes from.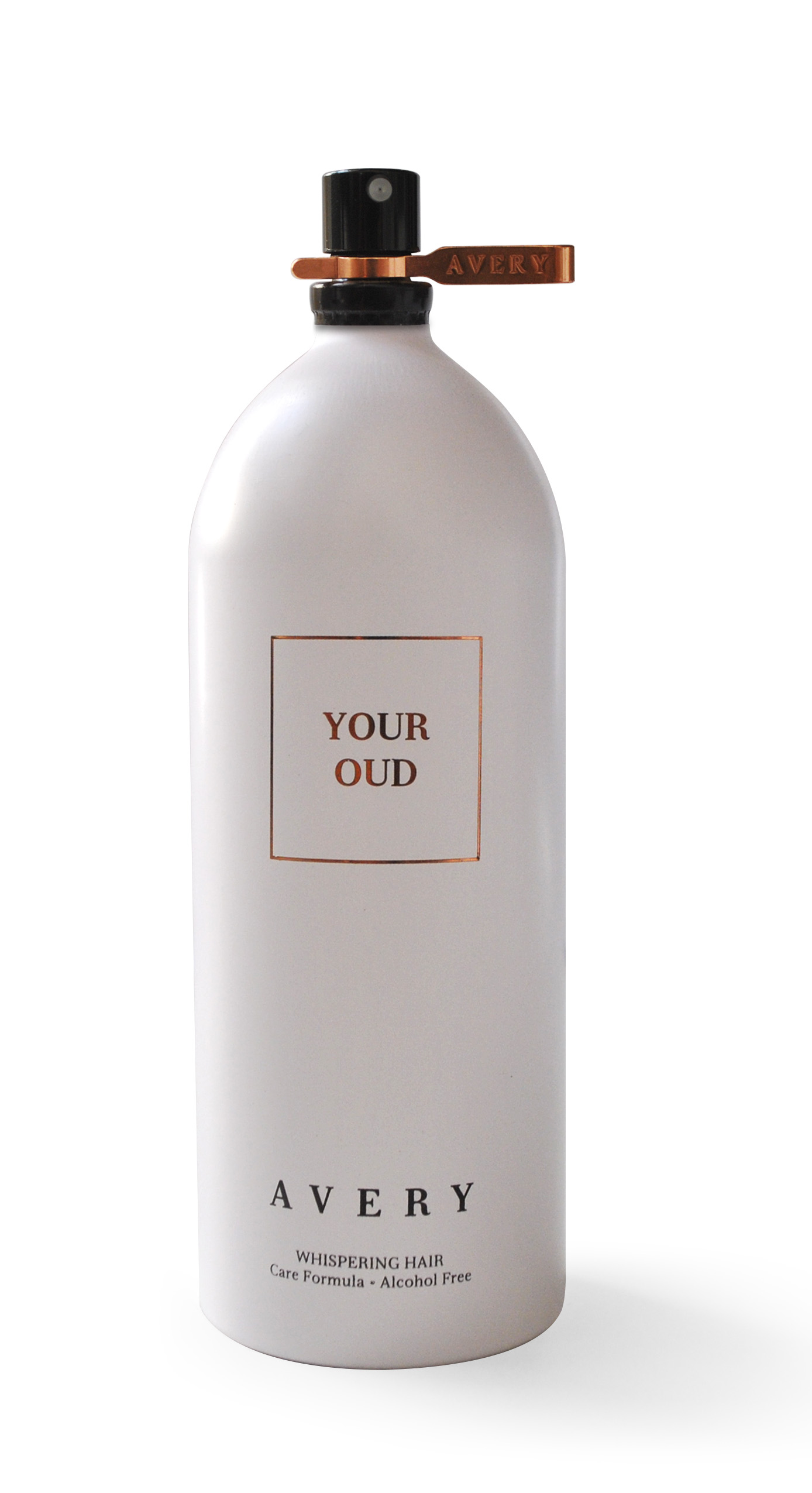 Avery's Whispering Hair collection has been developed primarily for hair, but is also perfect for those looking for a non-aggressive, alcohol-free fragrance that has sensitive skin. The packaging is minimal and essential, with a white flacon, which highlights the lightness of the formula.
The Whispering Hair collection, launched at the TFWA World Exhibition 2018, is available in the 6 most popular Avery fragrances, namely White Not, Amour Bakhoor, Musk Mélange, Noisy Noisette, A and Y.
Available in all Avery boutiques and online.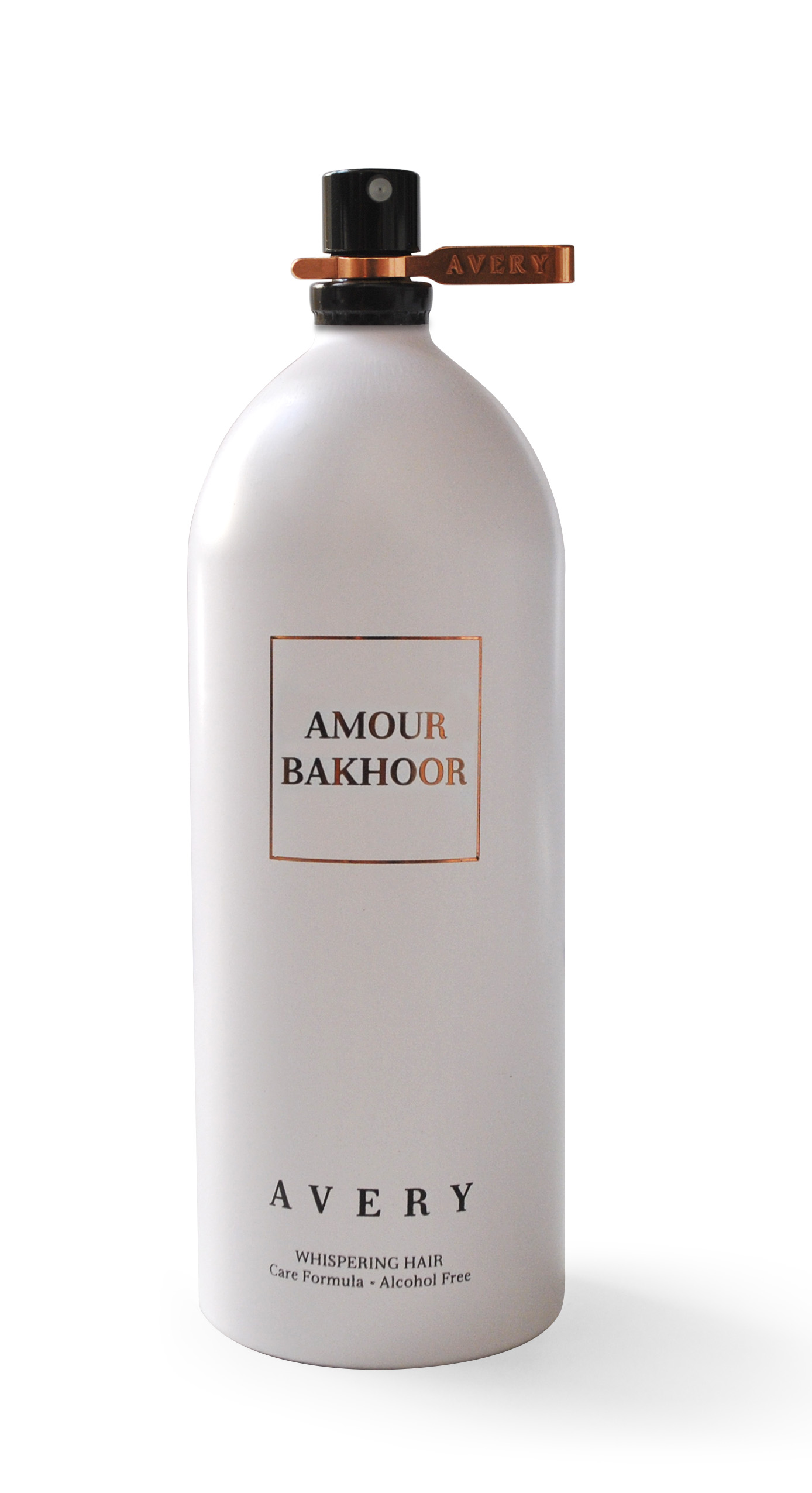 Ho sempre apprezzato la frase " Investi suoi tuoi capelli, sono la corona che non togli mai" in quanto le cure nei confronti di noi stessi sono l'investimento migliore che possiamo fare.
Che sia una "cura" necessaria o una coccola gratificante, il tempo che doniamo a noi ci torna indietro amplificato. Come ormai sapete, la mia passione per le fragranze di nicchia è in continua crescita così come anche per il beauty in generale sempre di nicchia.
Proprio questo non ho resistito a provare la nuova linea Whispering Hair, lanciata da Avery Perfume Gallery , che avvolge in una nuvola di delicato profumo i capelli e ne  riduce contemporaneamente gli effetti legati all'elettricità statica.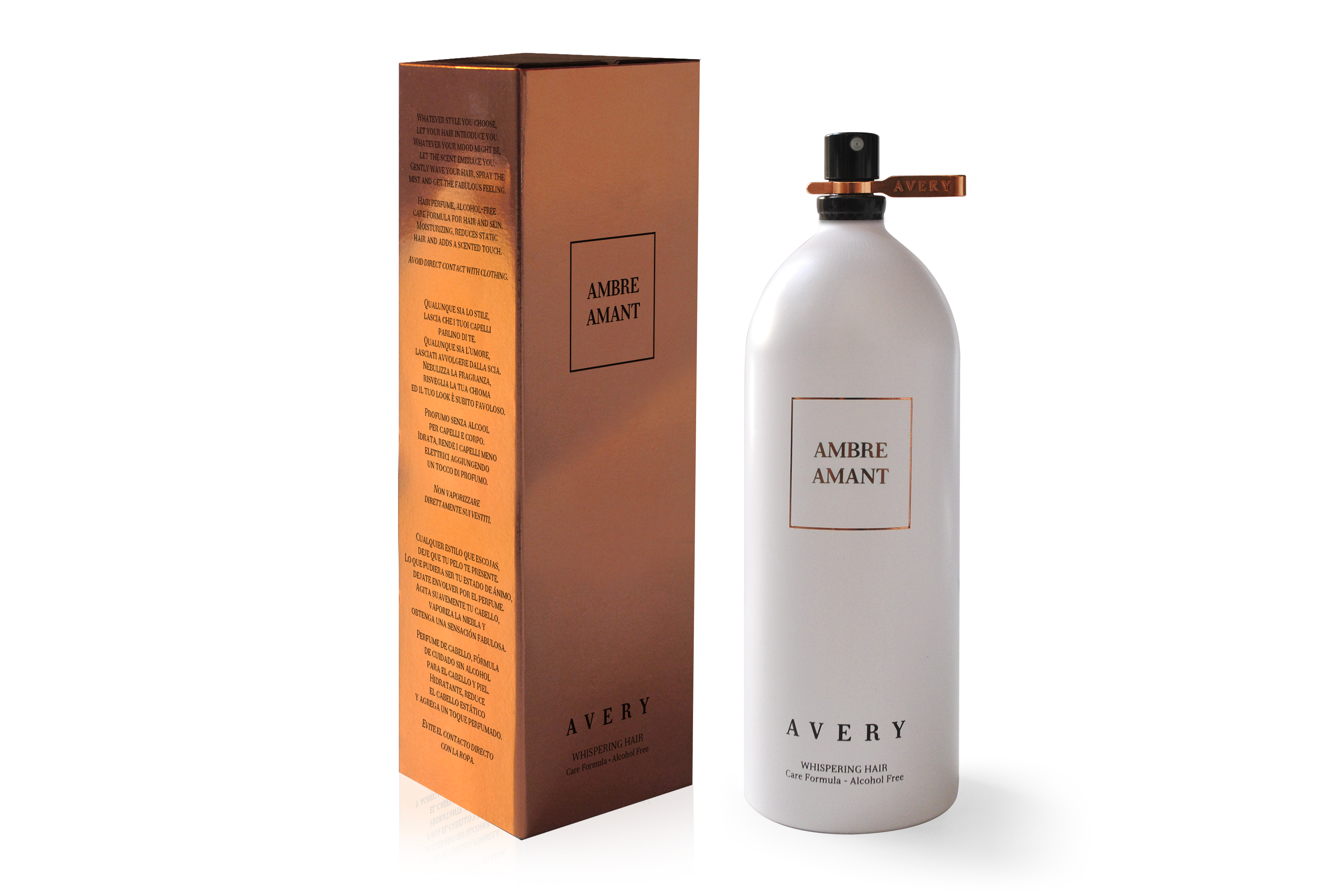 Le fragranze Whispering Hair sono prive di alcol e rispettano la texture e la composizione biologica dei capelli, di modo tale che anziché seccarli, la loro formula innovativa dona un tocco avvolgente e profumato, rendendo i capelli morbidi e setosi. Delicati come un soffio, sono perfetti sia per uomini che per donne.
Celso Fadelli, CEO e fondatore di Intertrade Group, descrive così la collezione "Whispering Hair è una collezione di 6 profumi per capelli con una formulazione interamente alcol-free. La maggioranza dei profumi per capelli presenti sul mercato contiene alcol, motivo per cui molti parrucchieri sconsigliano alle loro clienti l'uso di tali prodotti. Abbiamo lavorato a lungo e intensamente a questa formula innovativa, perché volevamo offrire una nuova linea che donasse un piacevole profumo ai capelli, senza essere però troppo aggressiva".
I profumi sembrano sussurraci qualcosa, storie lontane, ricordi che affiorano, sensazioni sconosciute, e proprio da qui nasce il nome della collezione.
La collezione Whispering Hair di Avery è stata sviluppata primariamente per i capelli, ma è perfetta anche per coloro che cercano una fragranza non aggressiva e senza alcol, e che hanno la pelle sensibile. Il packaging è minimal ed essenziale, con un flacone bianco, che evidenza la leggerezza della formula.
La collezione Whispering Hair, lanciata alla TFWA World Exhibition 2018, è disponibile nelle 6 fragranze Avery più amate, ovvero White Not, Amour Bakhoor, Musk Mélange, Noisy Noisette, A e Y.
Disponibili in tutte le boutique Avery e online.