Maison Albino, the class and the opulence created in 2004 in Milano by Albino D'Amato and Gianfranco Fenizia.
A glamorous Parisien allure mixed with the with high fashion are the main characters of Maison Albino Fall/Winter 2014 2015 Capsule Collection. Dresses and outwear have pure lines, soft shapes and constructions very refined and delicate, the design is sophisticated and it can clearly be seen the inspiration to the haute couture stylists.
Light colors such as white, ivory and aquamarine are matched with aubergine and strawberry ones that will mold on the clothes like on the palette of a painter.
My favourite pieces are the flawless and fluid coats, where cashmere is combined with satin, and the prints are delicate, bon ton and special.
The IT collection for next seasons, for a stylish and self-confident woman.
Bisous
yours Carolyne O'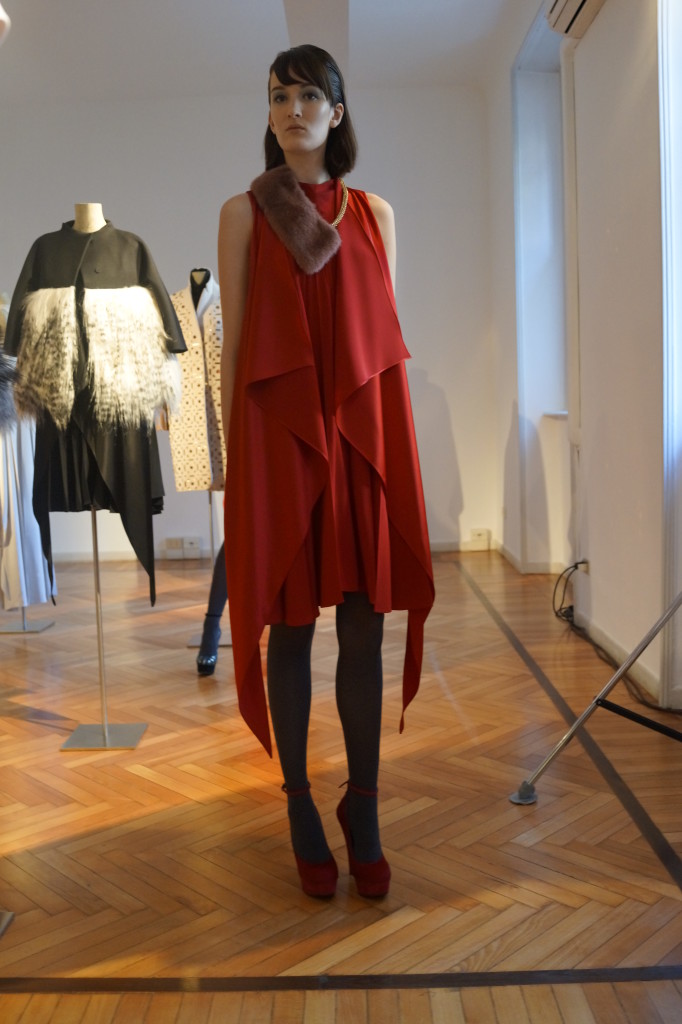 Maison Albino, la classe e l'opulenza che prendono vita nel lontano 2004 a Milano grazie all'elegante creatività di Albino D'Amato e Gianfranco Fenizia.
Un allure glamorous prettamente parigino mixato ad alta sartoria sono i protagonisti principali della Capsule Collection di Maison Albino per l'autunno/inverno 2014 2015. Abiti e capispalla con linee pure, forme morbide e costruzioni molto delicate e raffinate, i disegni sono sofisticati e ricordano quelli degli stilisti haute couture.
Colori chiari come bianco, avorio e acquamarina si amalgamano con melanzana e fragola, colori che si plasmano sugli abiti come quelli di un pittore sulla tavolozza.
I miei pezzi preferiti sono gli impeccabili e fluidi cappotti, dove il cashmere si mescola al satin, e le stampe diventano delicate, bon ton e particolari.
La IT collection per la prossima stagione, per una donna stilosa e sicura di sè.
Bisous
la vostra Carolyne O'