I have a huge passion for black look because they have a mysterious and sensual allure and my favourite match is with white… Well, I know that it's not pure avantgarde but I often found myself in classic time.
A waisted leather jacket with laser cut, a black and white soft tank all by my beloved LEROCK and a pair of trousers are the best friend of the days where the things I love the most are the sound of the wind, a cup of tea, waves against the reef and the view of a lonely beach and the sea.
The floral Spring is in the air so the most joyful thing is to bring some candy colors to the look and transmit them in life too, that's why I recently bought a La Fille Des Fleurs mini mint bag in neoprene. It's so sweet that I fell in love with it the first time I saw it.
Be positive, be happy and smile, also in dark moments never loose faith of a brighter future.
Bisous
yours Carolyne O'
Pictures taken with SONY DSC-RX1 by Isabò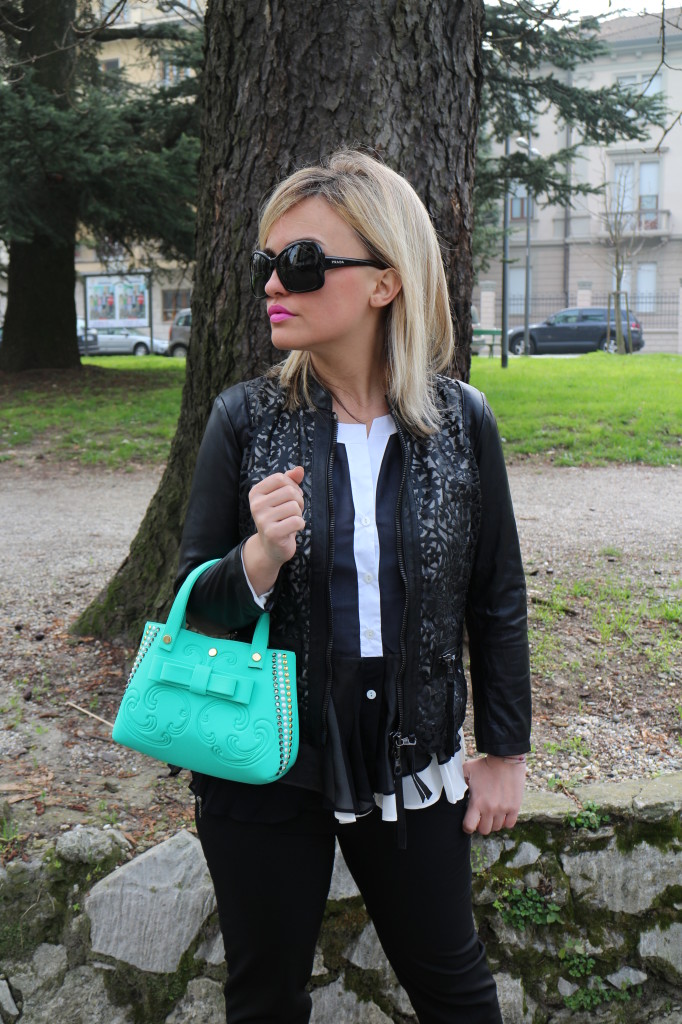 Ho una grande passione per i look neri, li trovo avvolti in una particolare allure di mistero e sensualità e il mio abbinamento cromatico preferito è con il bianco… Okay, lo so non è avanguardia pura, ma io rivedo molto me stessa nella classicità.
Un'aderente giacca di pelle nera con tagli al laser, una camicia/canotta morbida nera profilata di bianco entrambe del mio amato LEROCK con un paio di pantaloni neri a sigaretta sono i migliori amici delle mie giornate dove le cose che vorrei di più sono il suono del vento, una tazza di the tra le mani, onde che infrangono la scogliera, una spiaggia solitaria e il mare.
Una fiorata primavera è nell'aria perciò la cosa più gioiosa è portare colori "caramellosi" agli outfit e di conseguenza trasmetterli anche nella vita, ed ecco perchè ho recentemente preso questa mini borsa acquamarina di La Fille Des Fleurs in neoprene. E' così dolce e tenera che mi sono innamorata di lei nel primo momento in cui l'ho vista.
Siate positive, felice e sorridete, anche nei momenti bui e duri.
Bisous
la vostra Carolyne O'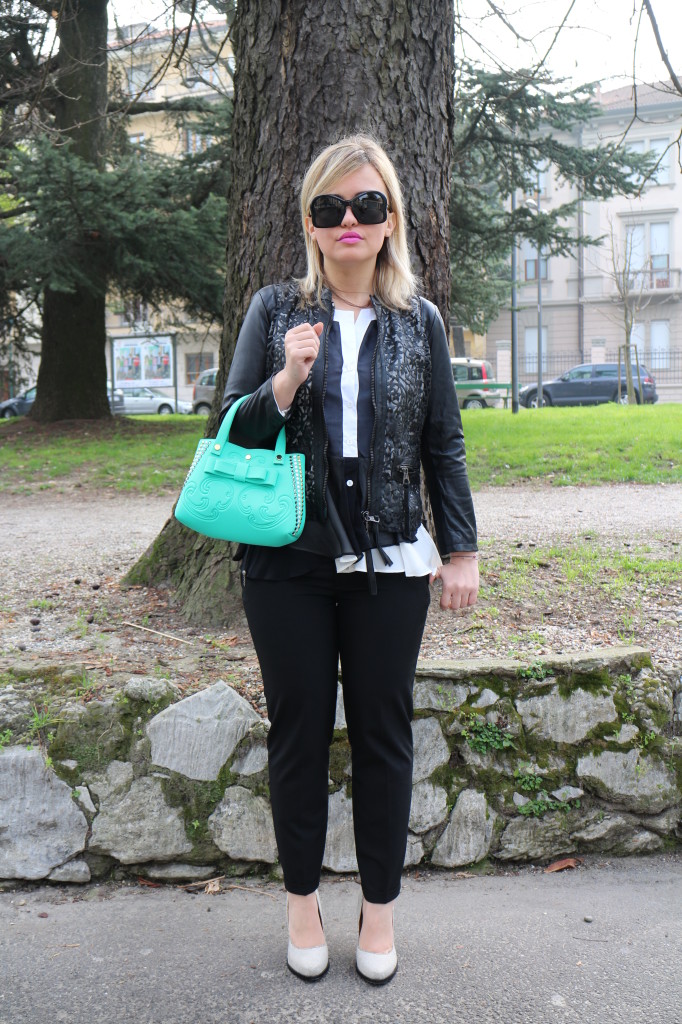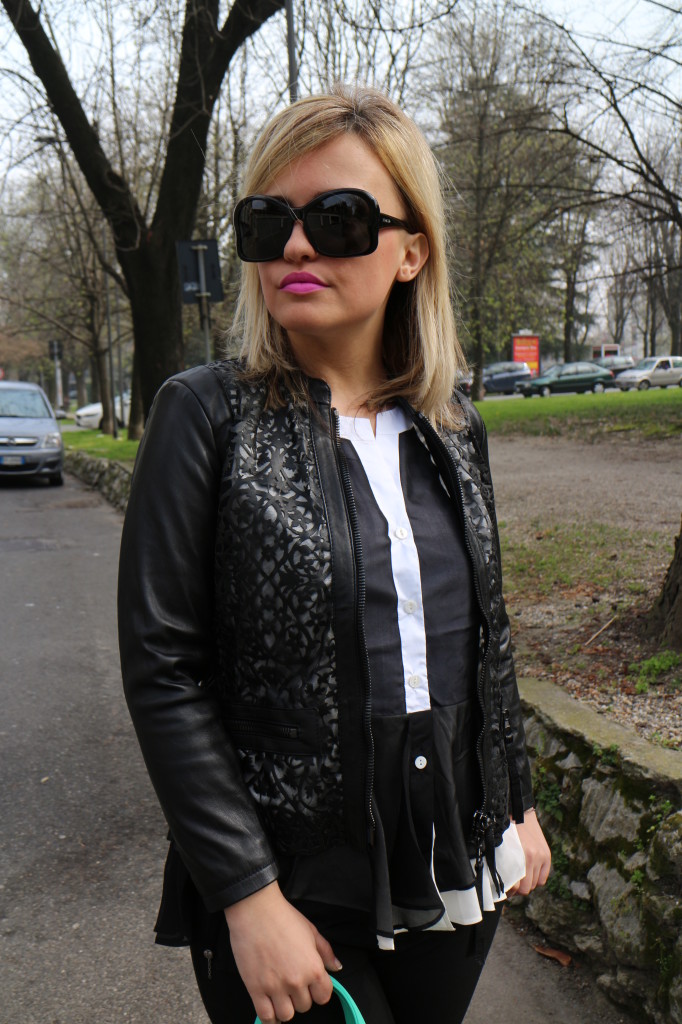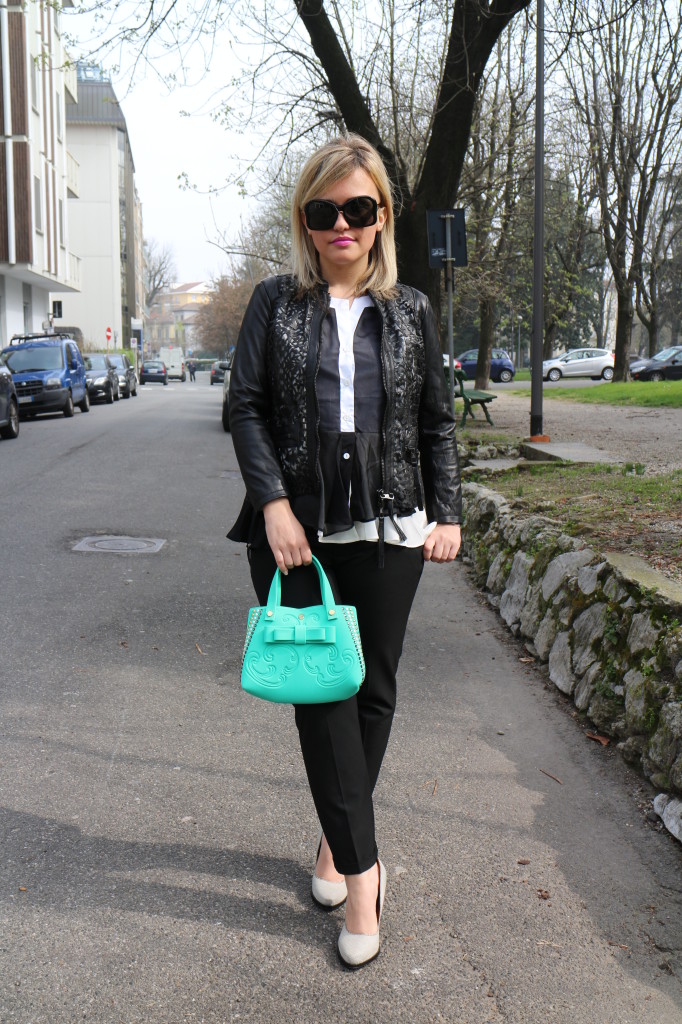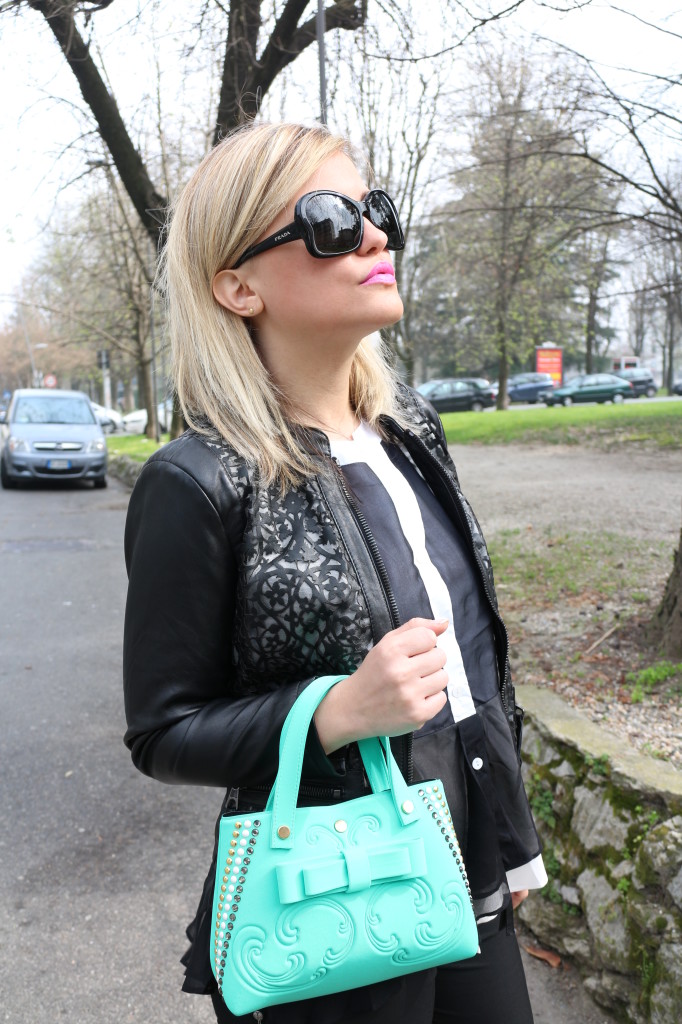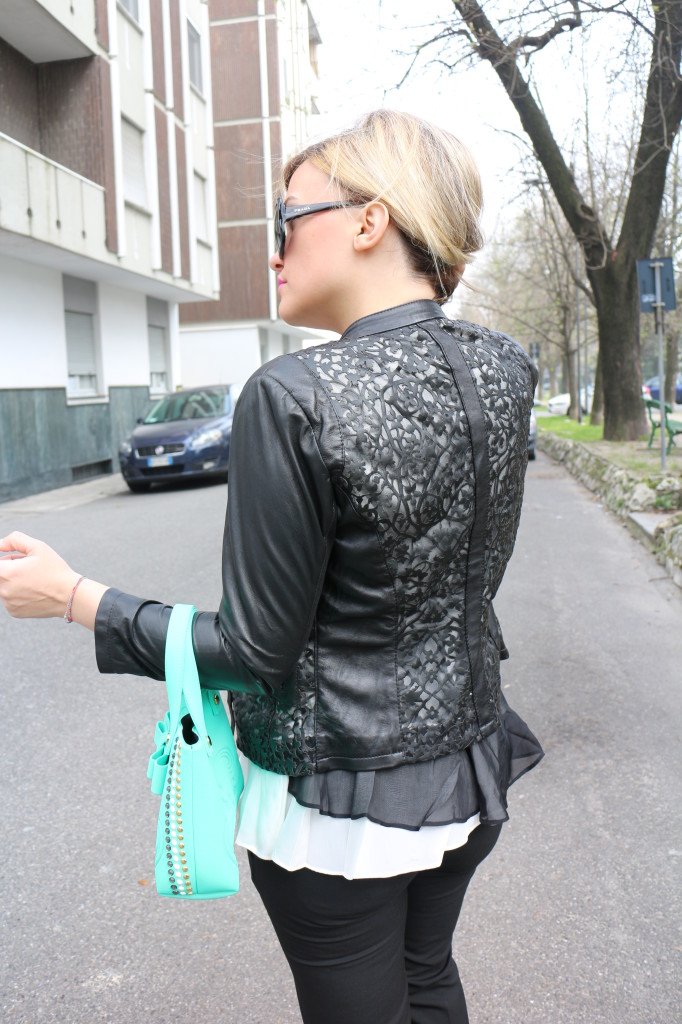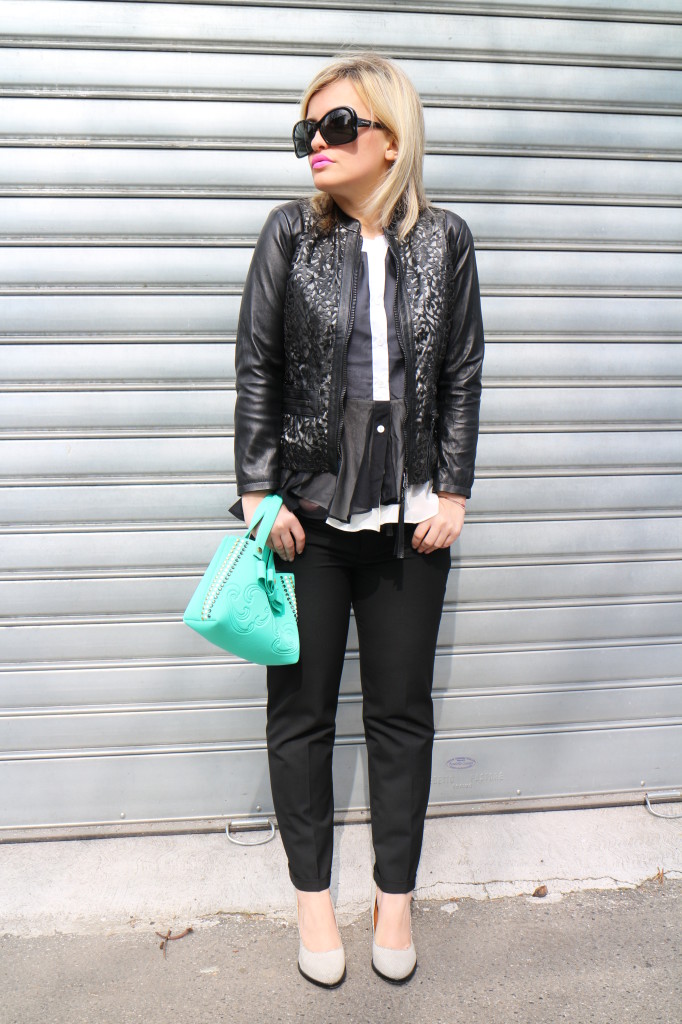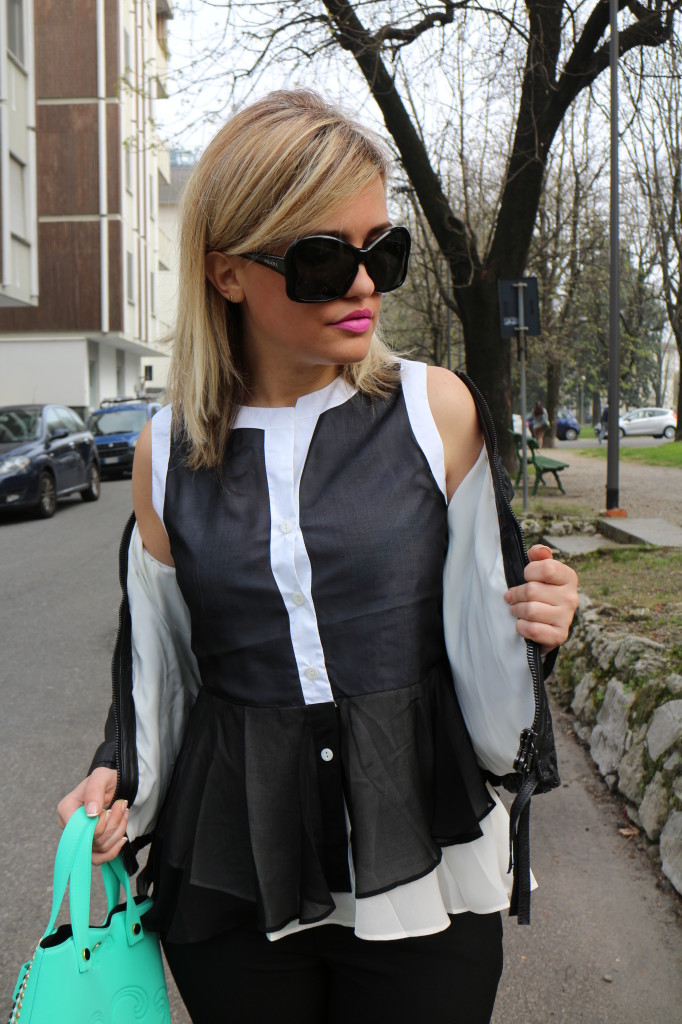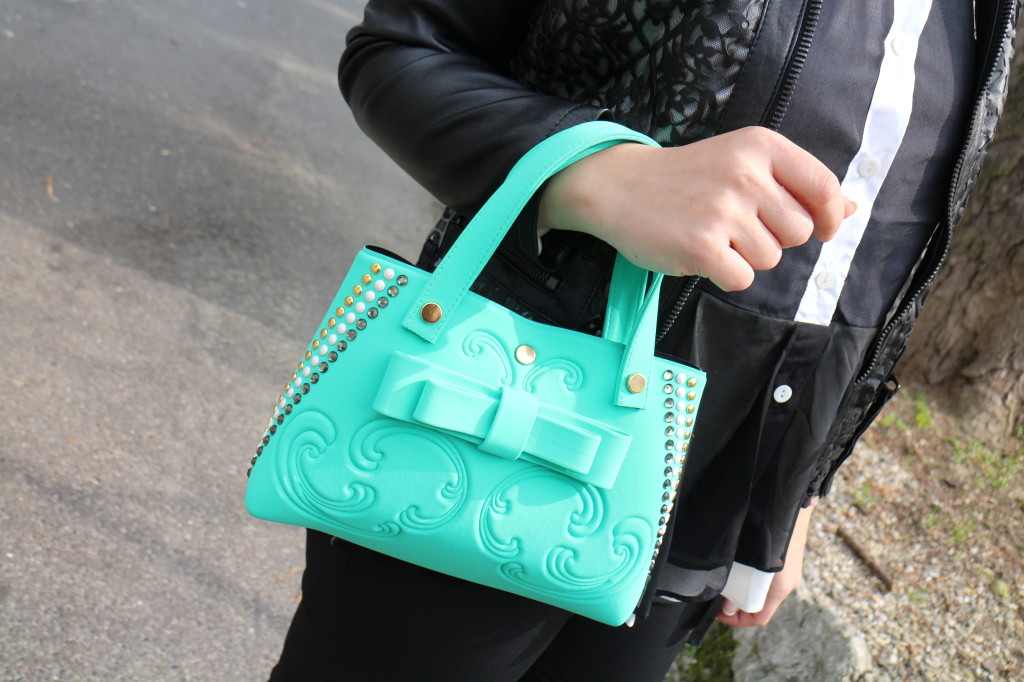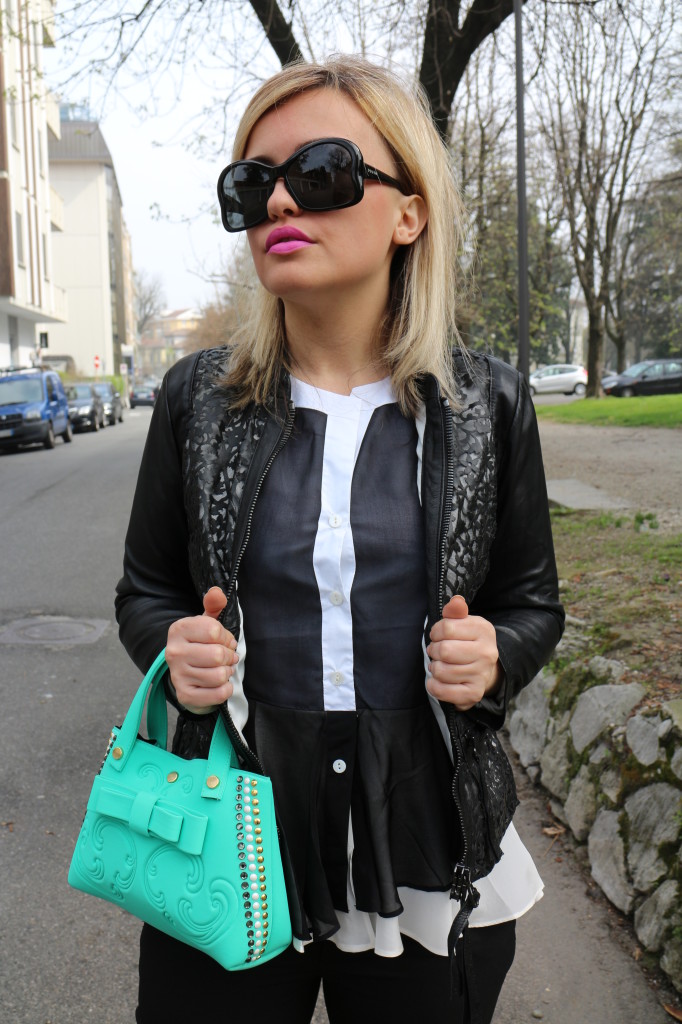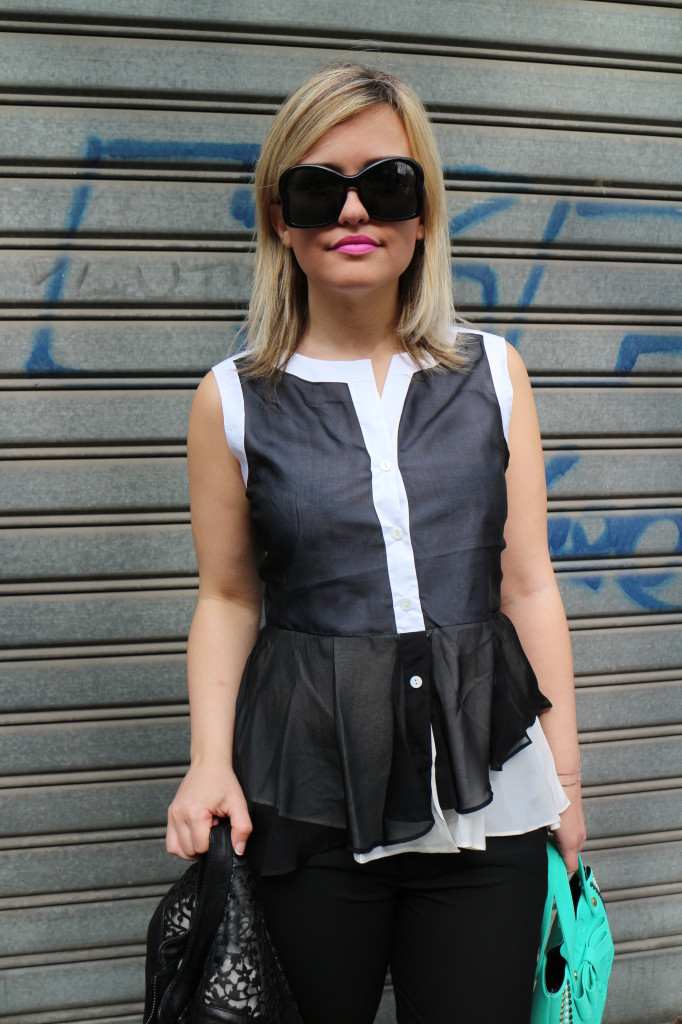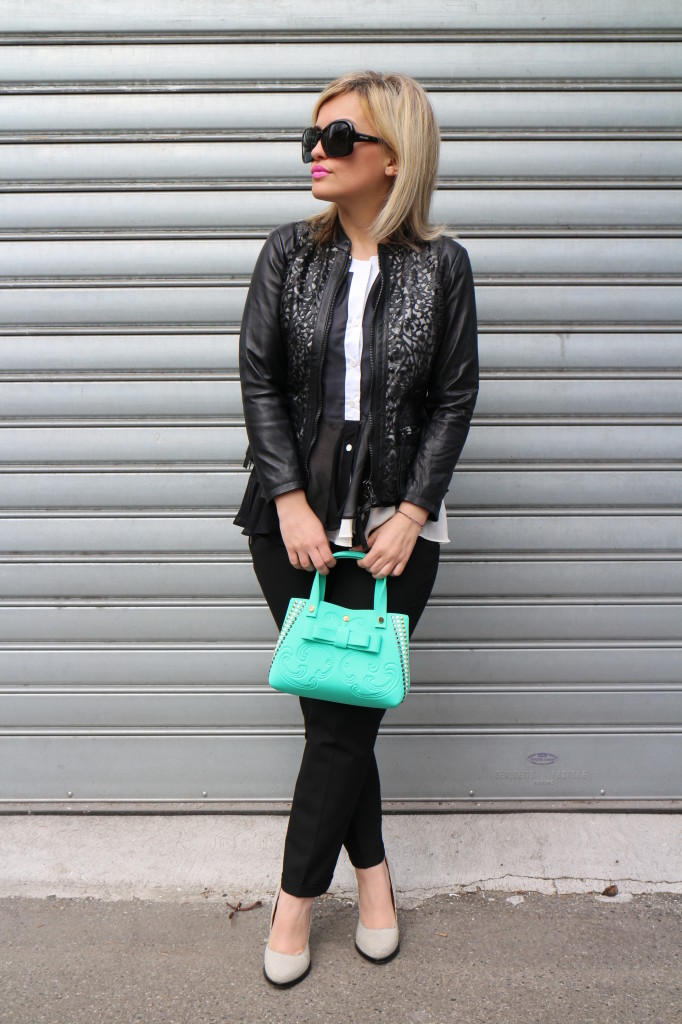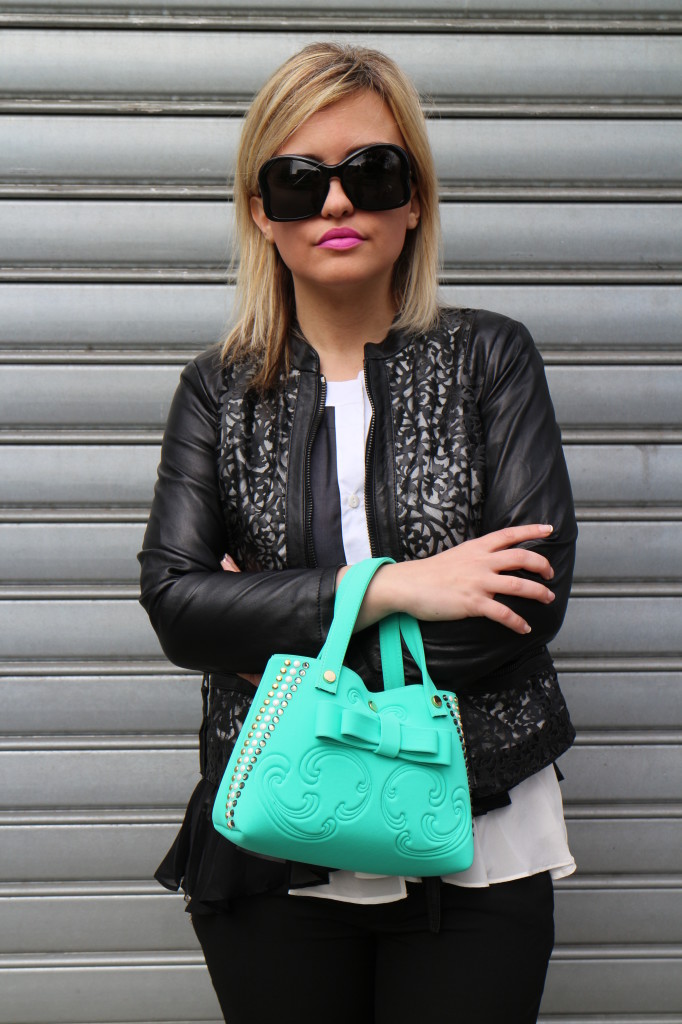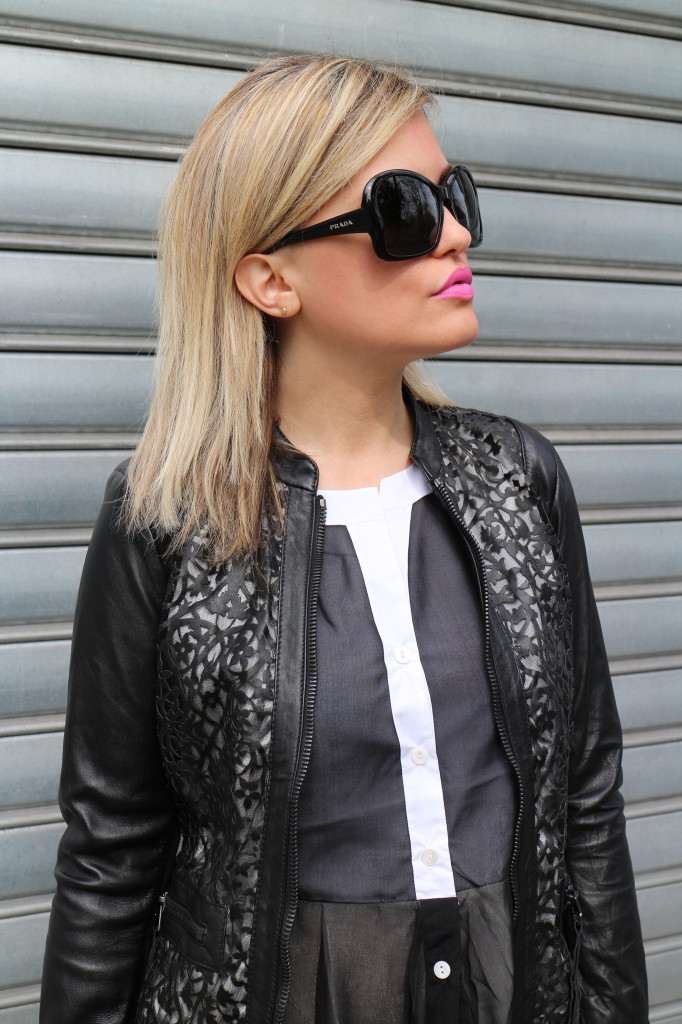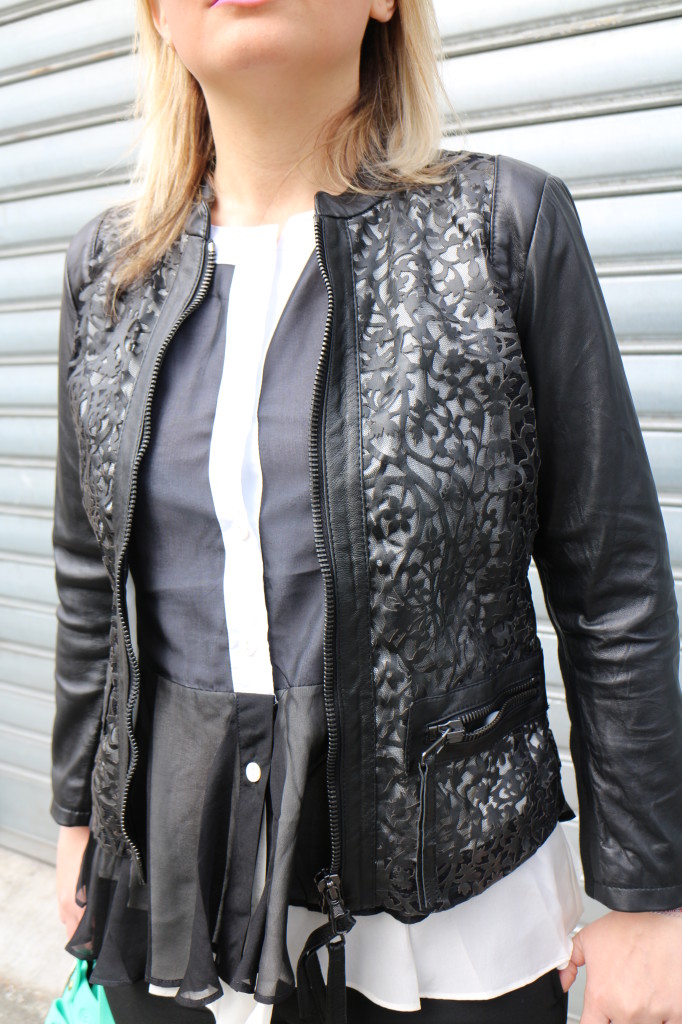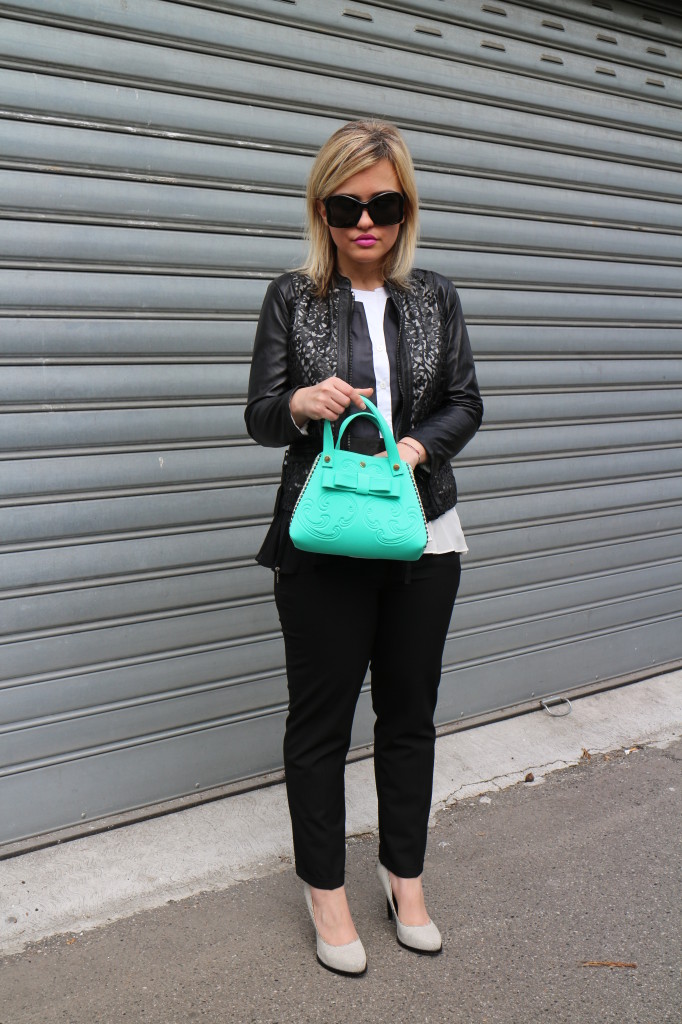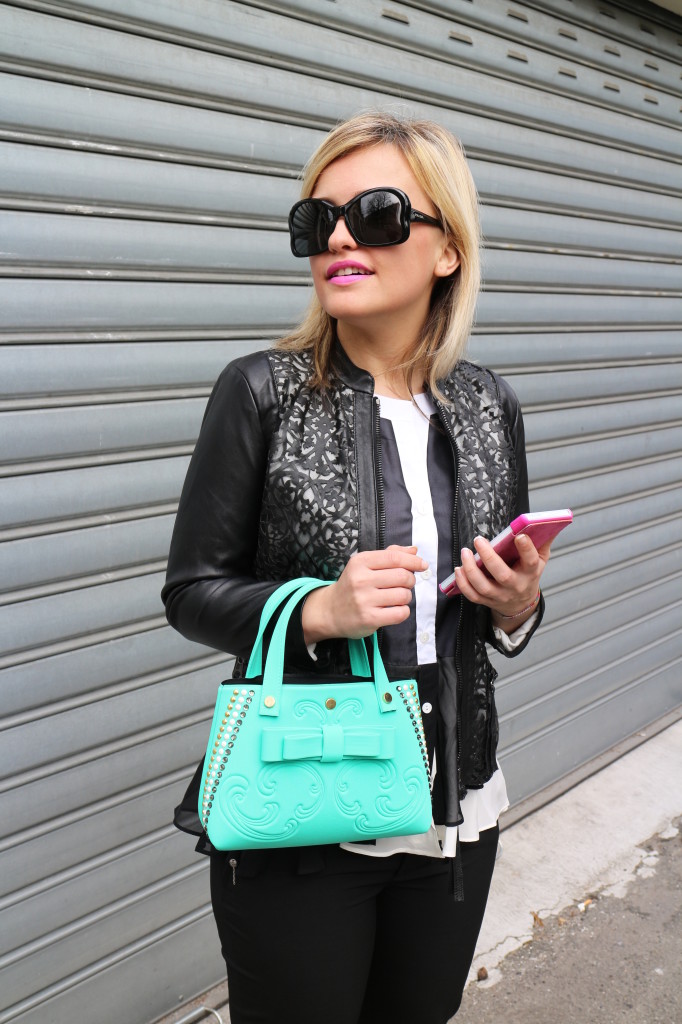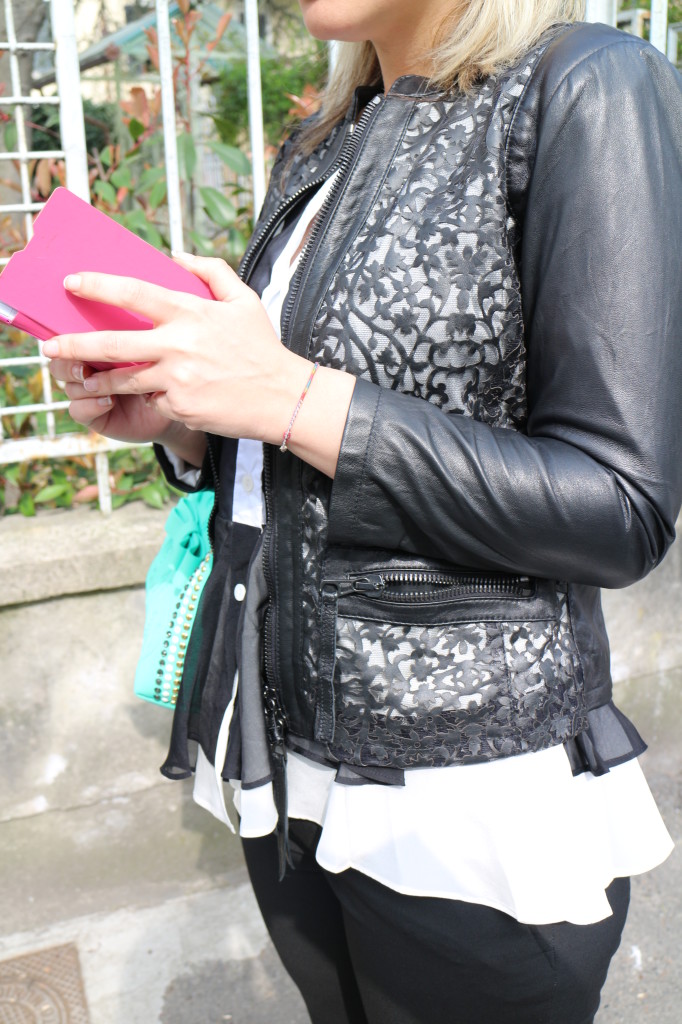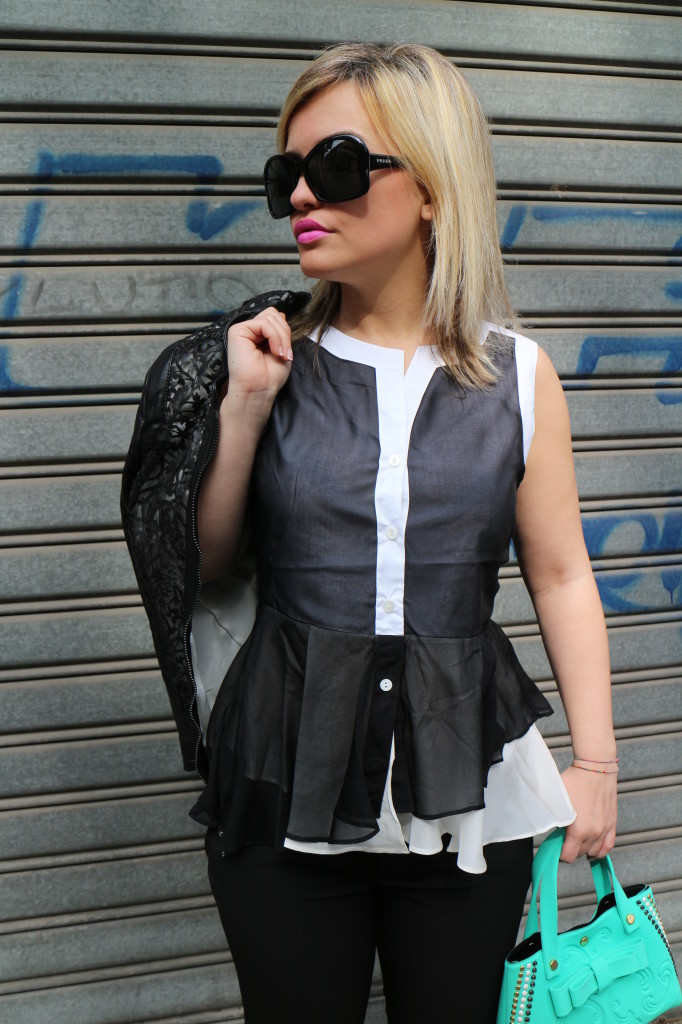 I was wearing:
LEROCK tank link here
LEROCK leather jacket link here
Prada sunnies
Zara trousers
& Other Stories pumps
La Fille Des Fleurs mini bag link here