There's something fascinating in a black dress. It can be matched with every other color, it reminds of the beautiful Audrey in front of Tiffany&Co shop and has innate in it sensuality and mistery.
The Lamb dress by my sweet friend Anastasia of Let Them Stare is my favourite one, it has the perfect soft shape and is so glamorous and particular. I matched it with basic accessories such as the nude Armani pumps, Choies necklace, Prada sunnies and bag and a Mangano foulard tangled to the purse.
I really love print dresses but my secret passion and monochrome black or white ones, they allow me to play with jewels, bag and shoes and making me feel always trim and trendy.
Hope that you will like it, let me know what you think!
Bisous
yours Carolyne O'
Pictures taken with SONY DSC-RX1 by Isabò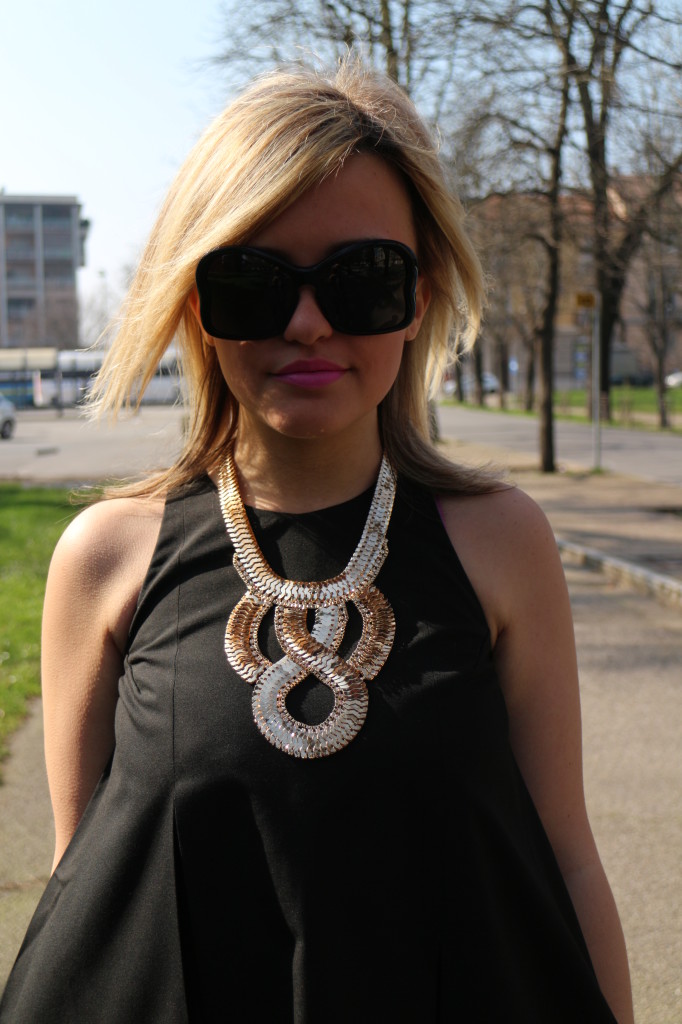 C'è qualcosa di affascinante in un abito nero. Può essere facilmente abbinato ad altri colori, ricorda la magnifica Audrey di fronte al negozio di Tiffany&Co e ha innati in sé sensualità e mistero.
L'abito Lamb della mia dolce amica Anastasia di Let Them Stare è il mio preferito, ha la perfetta forma morbida ed è molto glamorous e particolare. L'ho abbinato ad accessori basici come le scarpe nude di Armani, la collana di Choies, occhiali da sole Prada come anche la borsa a cui ho annodato ai manici un foulard di Mangano.
Amo molto gli abiti stampati e in fantasia ma la mia passione segreta sono quelli monocromo neri o bianchi, mi permettono di giocare con scarpe, gioielli e borse e mi fanno sentire sempre in ordine e trendy.
Spero vi piacerà, fatemi sapere cosa ne pensate!
Bisous
la vostra Carolyne O'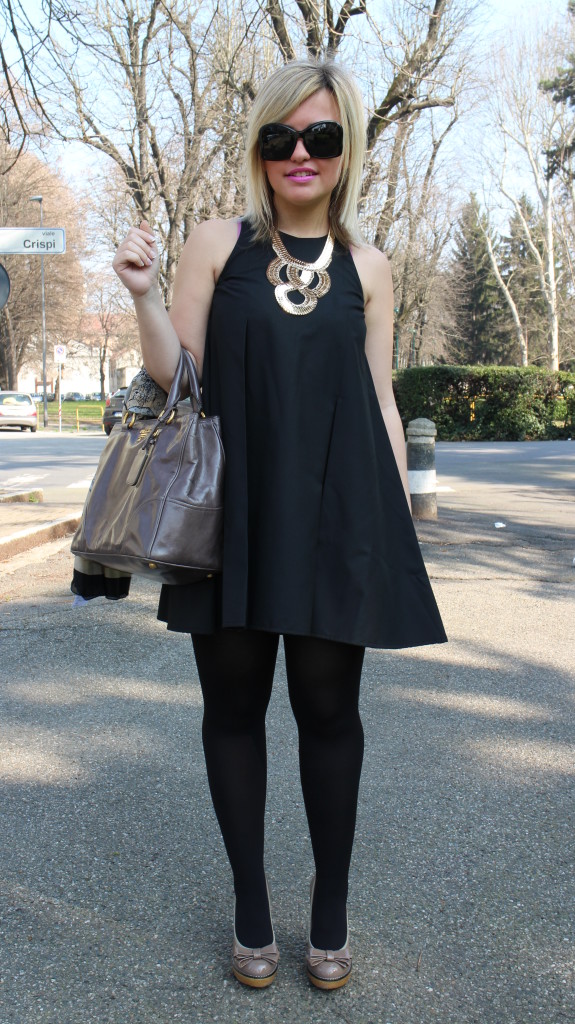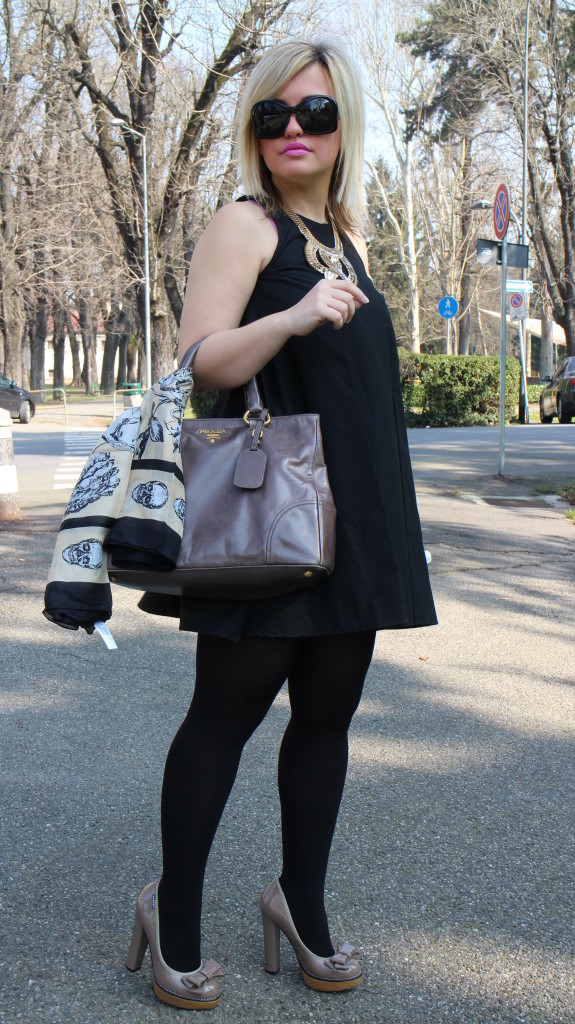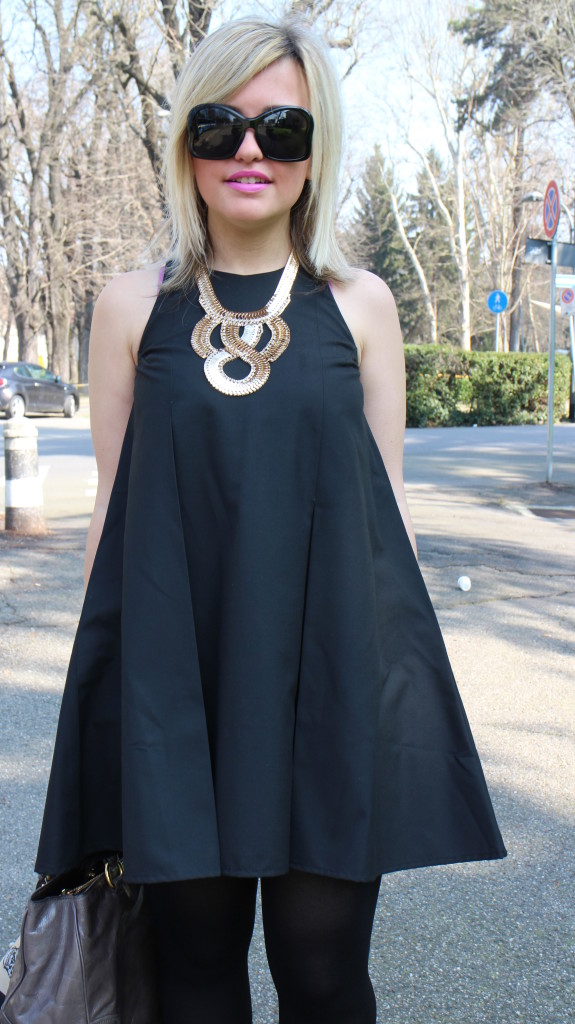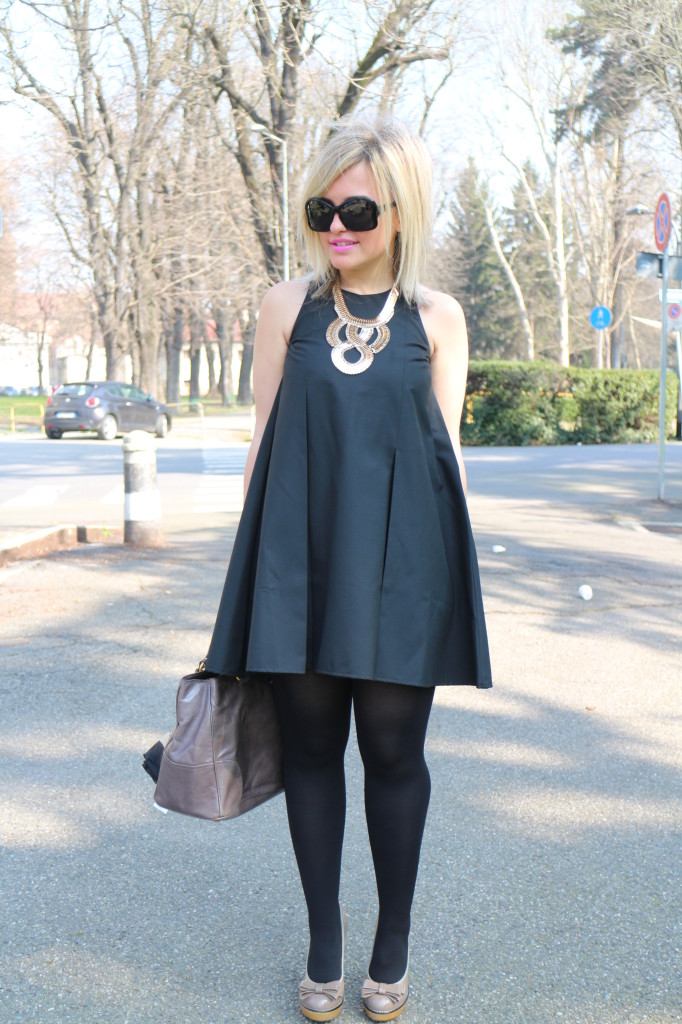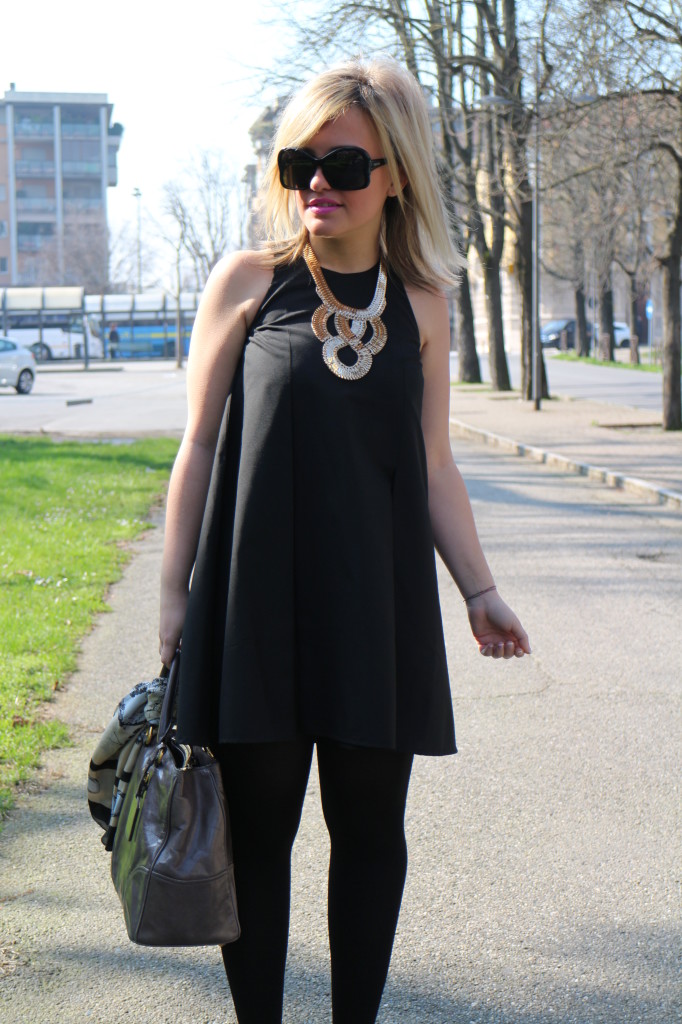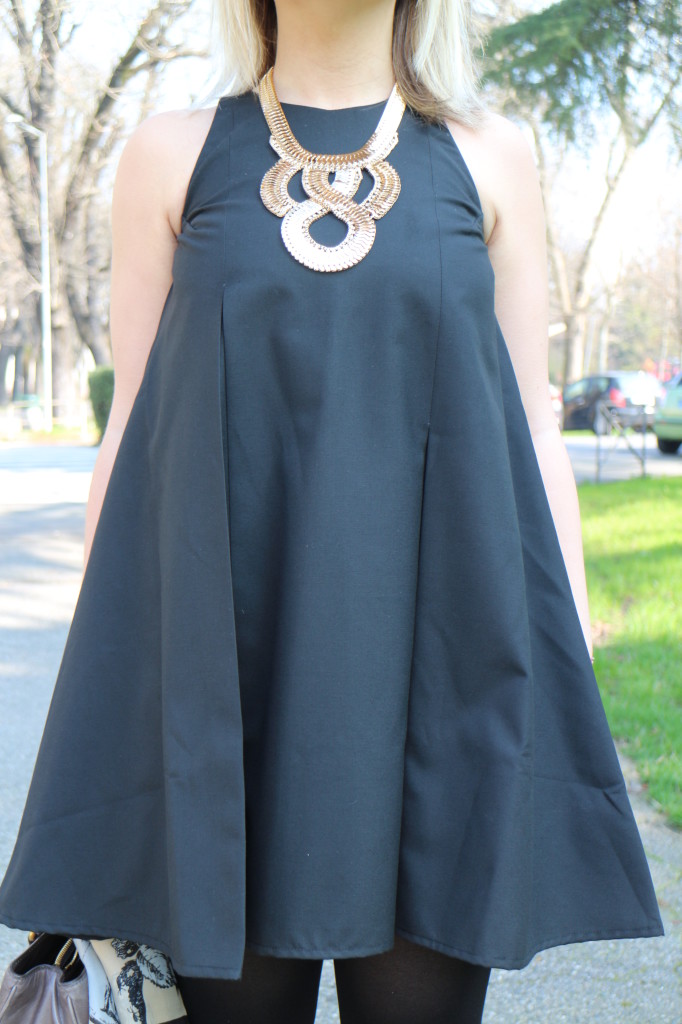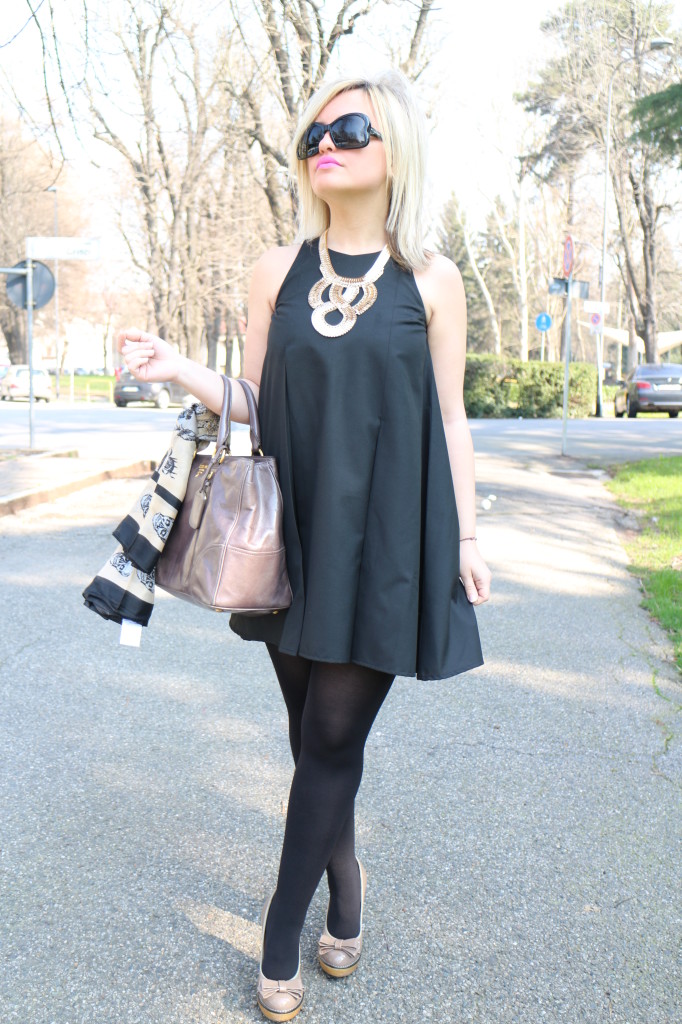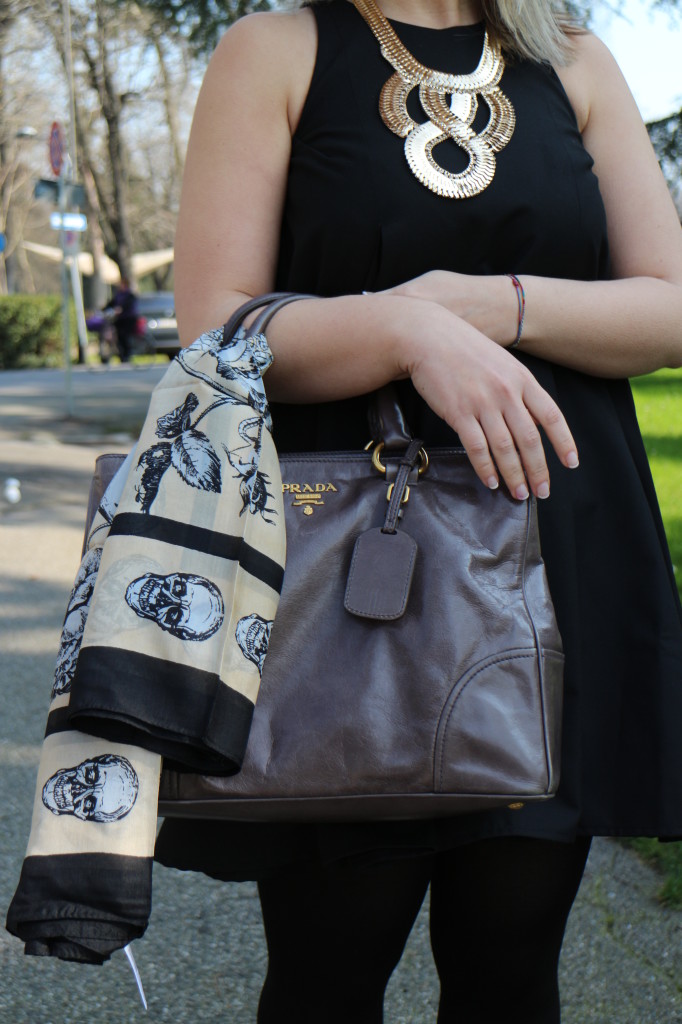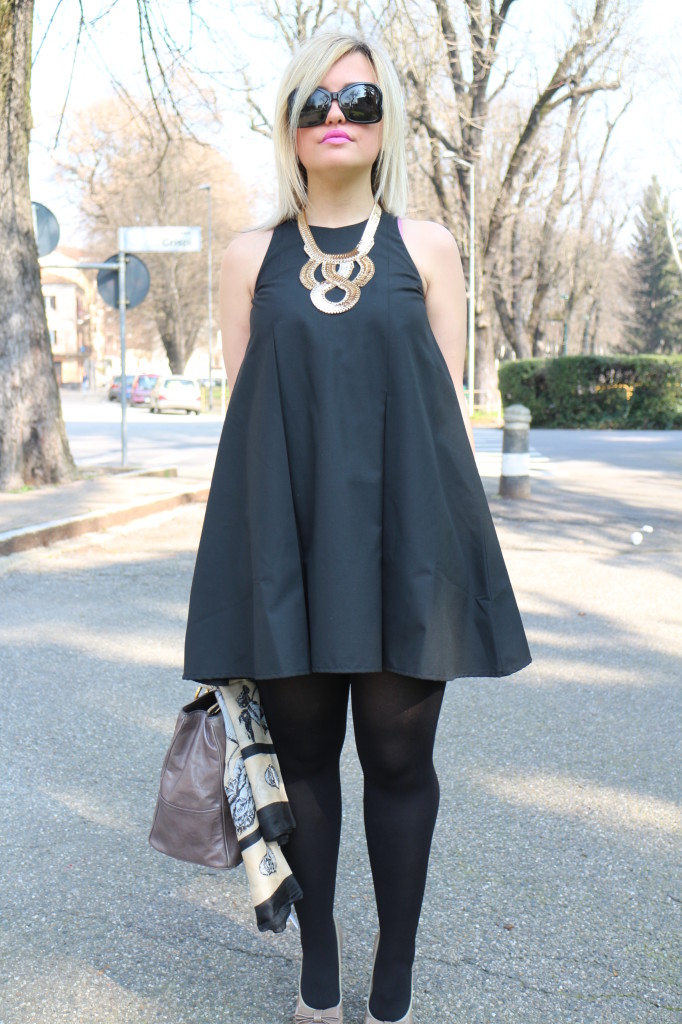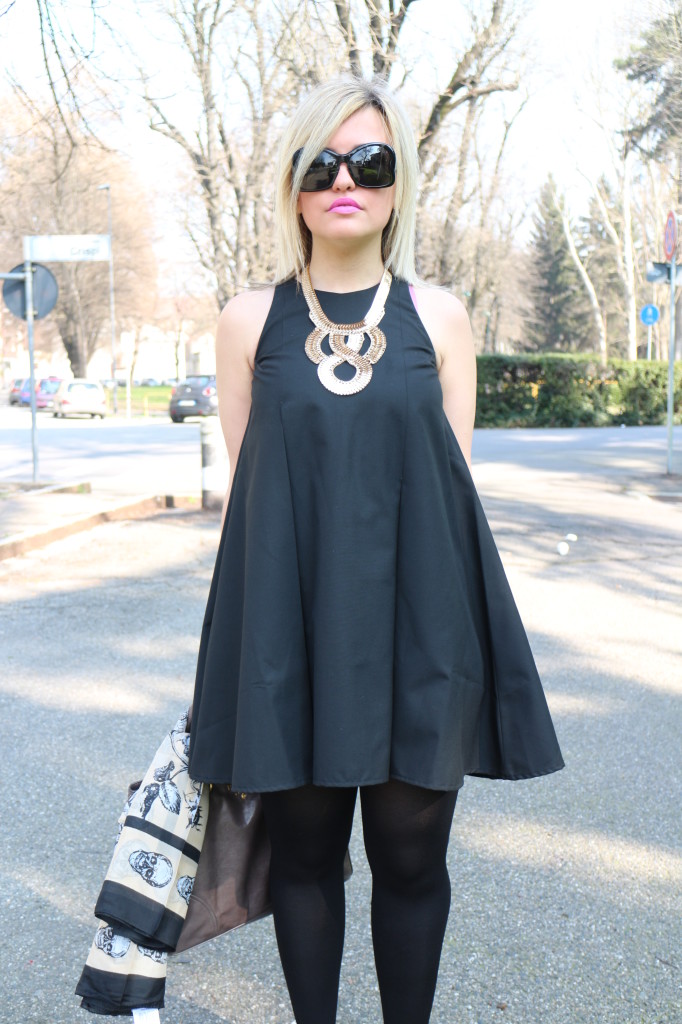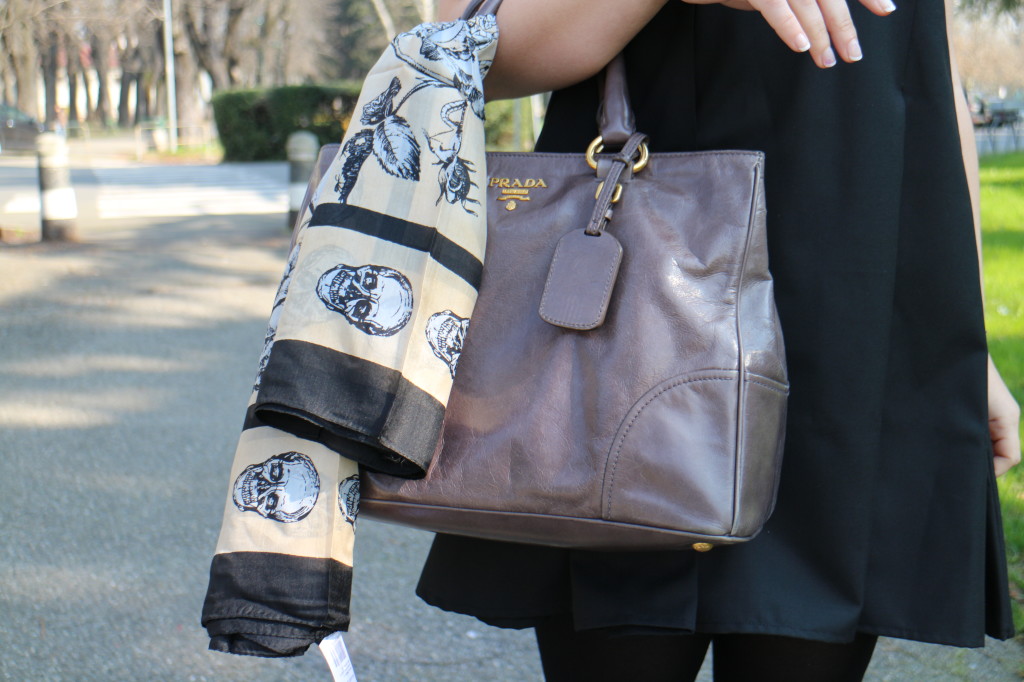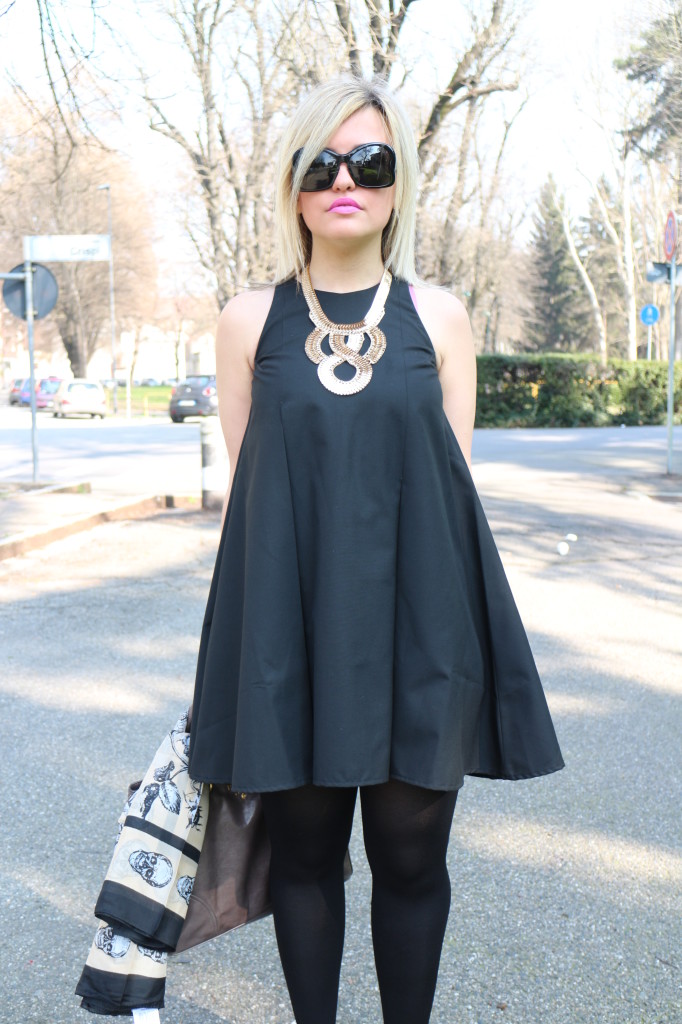 I was wearing:
Lamb Let Them Star dress link here
Prada sunnies
Armani pumps
Mangano foulard link here
Choies necklace link here
Prada bag