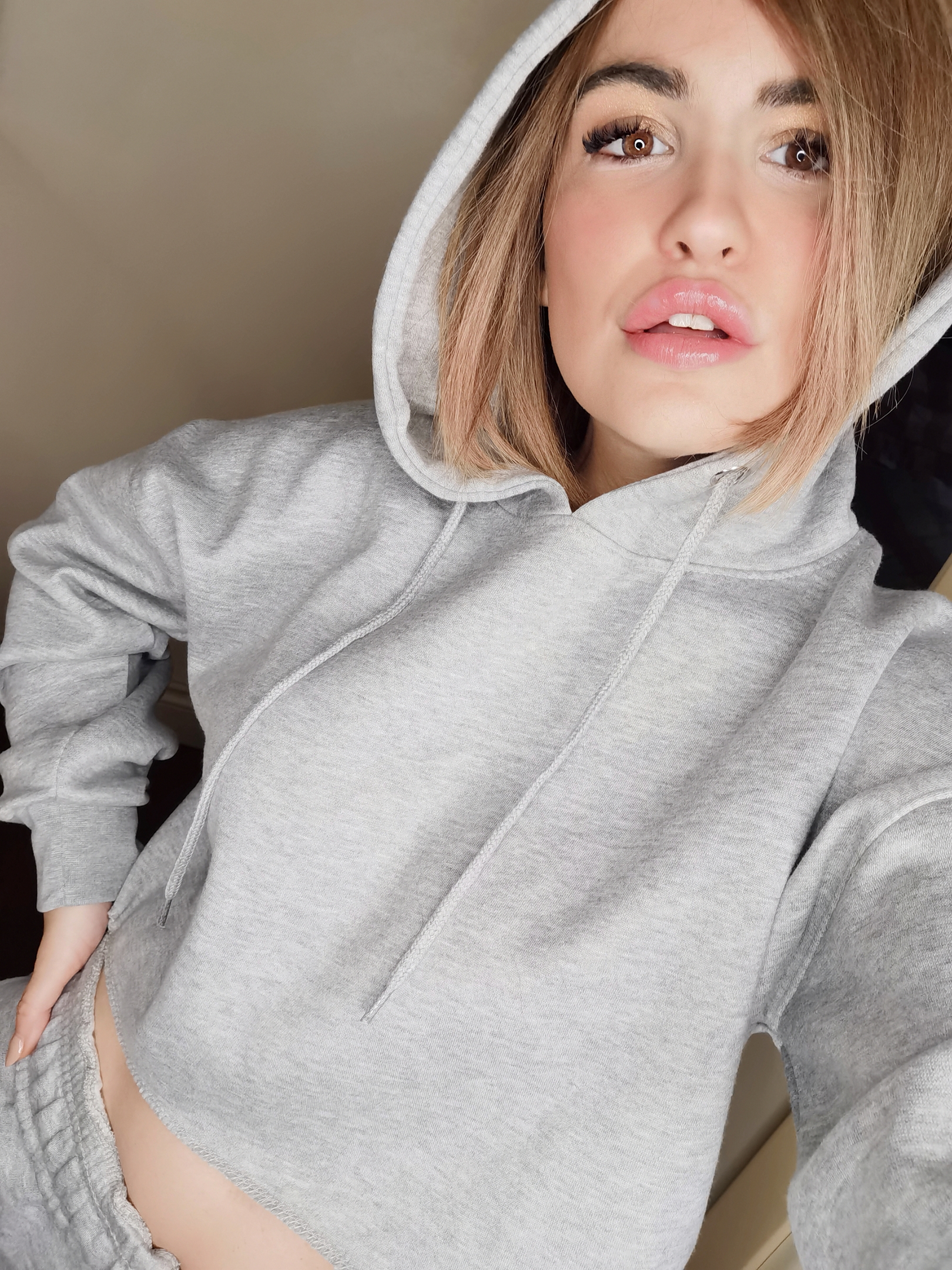 The new year is finally come and we left 2020 at our back.
2020 was a difficult and hard year, that pushed us to our limits inside out. We had to face mental and physical breakdowns and some of us came out in a better way, more aware and more resilient.
We have rediscovered, almost with the eyes of a child, everything that really has an important value, we have reviewed our priorities, we have left behind heavy burdens ready to fly again. We found new hobbies, we learned new things (me cooking LOL) and we changed our habits … in a lot they managed to accept the change and evolve into a new form.
And speaking more frivolously, even our wardrobes have adapted to the change. Evening suits, dresses have given way to loungewear and lounge set, never like this year we have increase the number of loungewear sets in our closet!
Since we have still some time in front of us to stay cautious, as the first doses of vaccine are distributed, I indulge one more time in some online shopping and grab home some cutest lounge set again! And also a dress as good luck sign for this year.
I have bought so many pieces at one online shop that is one of my favorite when it comes to trendy pieces at a lovely price, 
FemmeLuxe
 is definitely my number 1 choice in these days of purchasing straight from my couch.
I must confess that I never had a particular love for baby blue but when I see this loungewear I immediately fall in love! The cuffed jogger are so chic and versatile, can be really worn with everything. They have an elasticated waist with a hidden drawstring and a cuffed hem, so basically they are perfect with tank, crop top, bodysuit and are a wonderful match with heels and sneakers.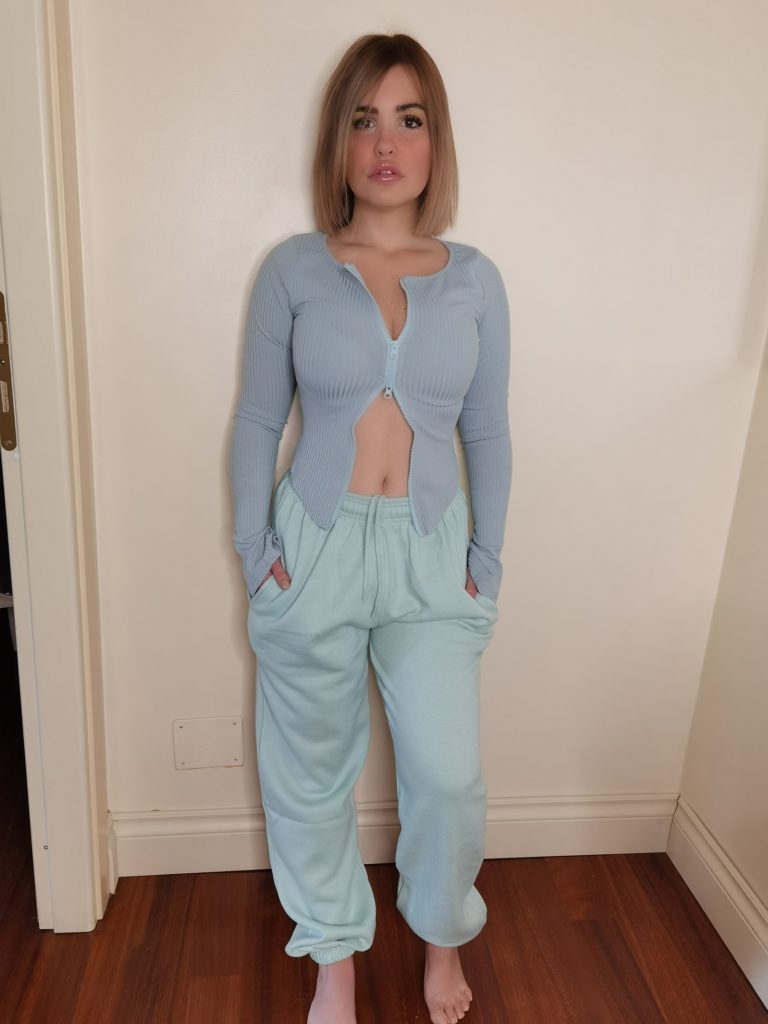 The upper part of my lounge set is so beautiful! It is a ribbed zip up long sleeve top and it features a ribbed design with a zip up front and long sleeves. You make it statement with an eco-leather blazer or with a loose fit one, and is fabulous also to be worn alone during warmer time, like Spring.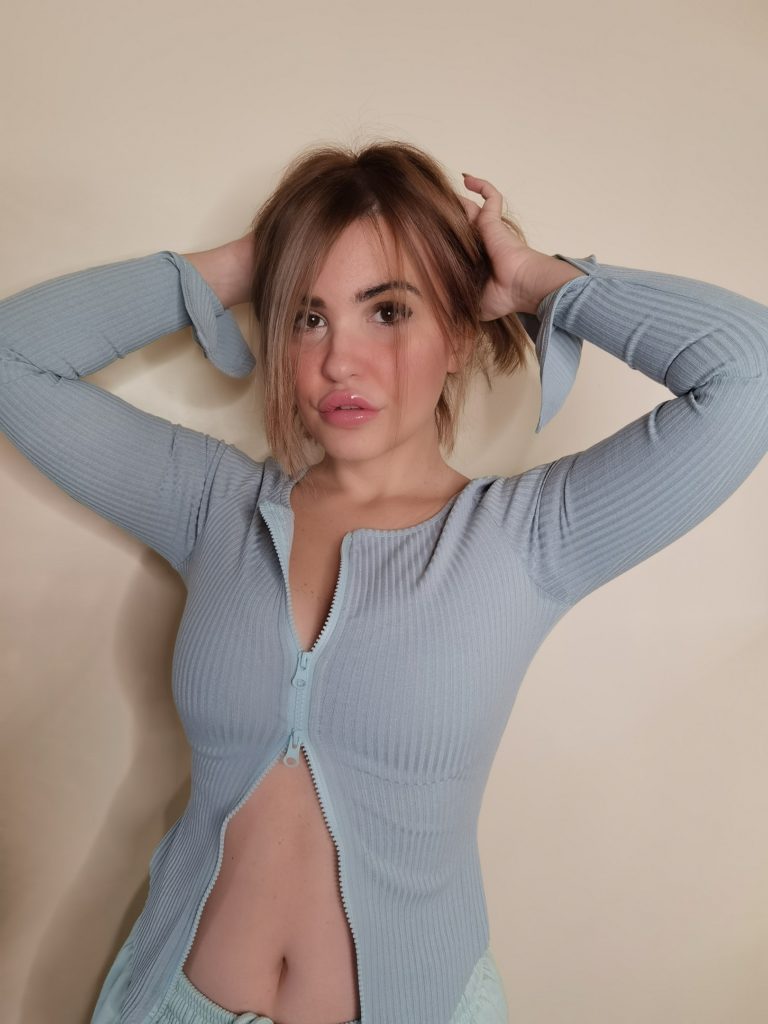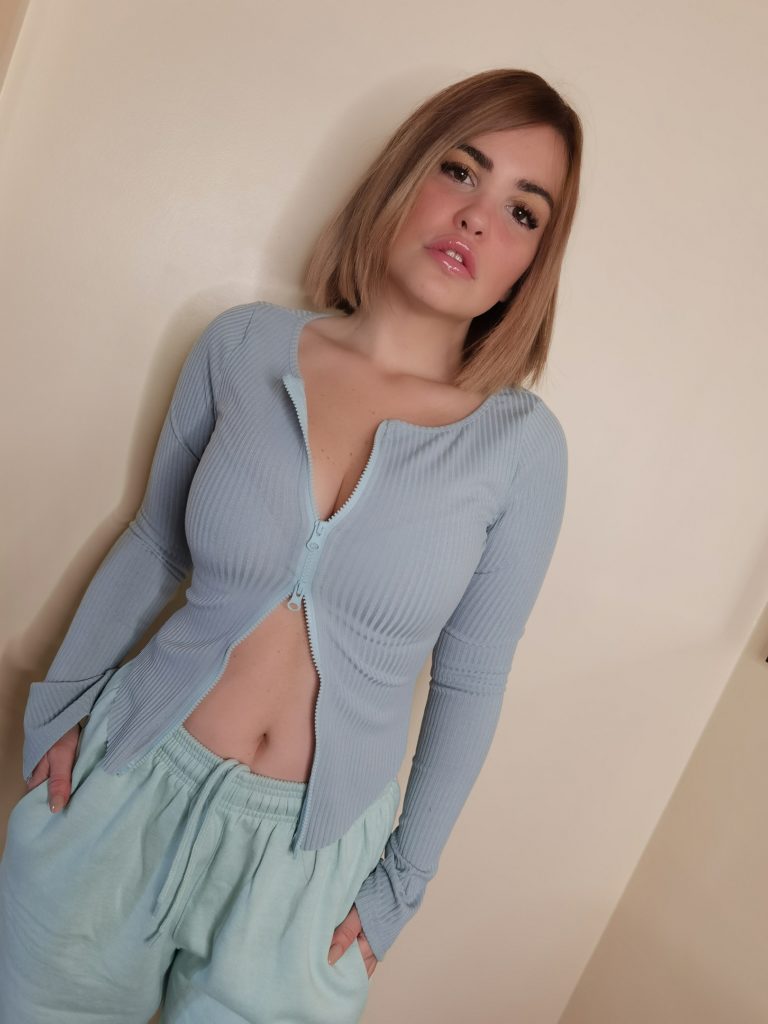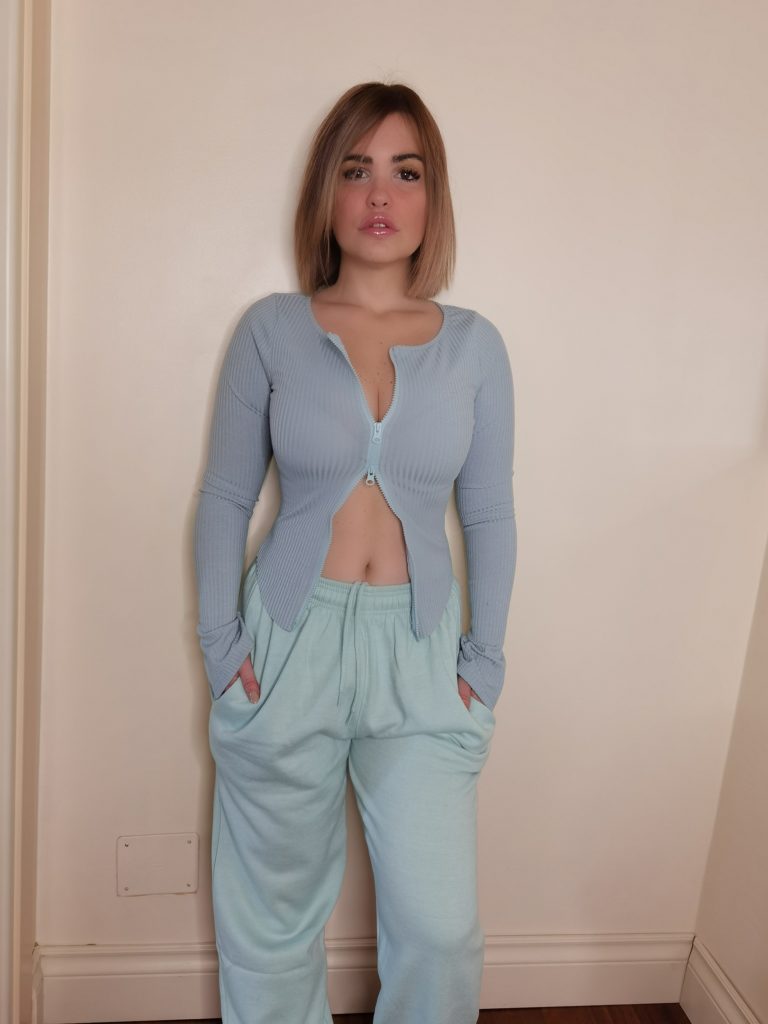 When I saw this coord loungewear set was love at first sight. I always use not paired loungewear but I must say that this one stole my heart as is uber cool and lit! You can feel so luxe and chic even while watching Netflix from the couch. The crop hoodie matched with the cuffed joggers in grey is a really must to have set, also is a very trendy outfit for going out… Matched it a long oversized coat, chunky sneakers and a baseball cap would be absolutely adorable!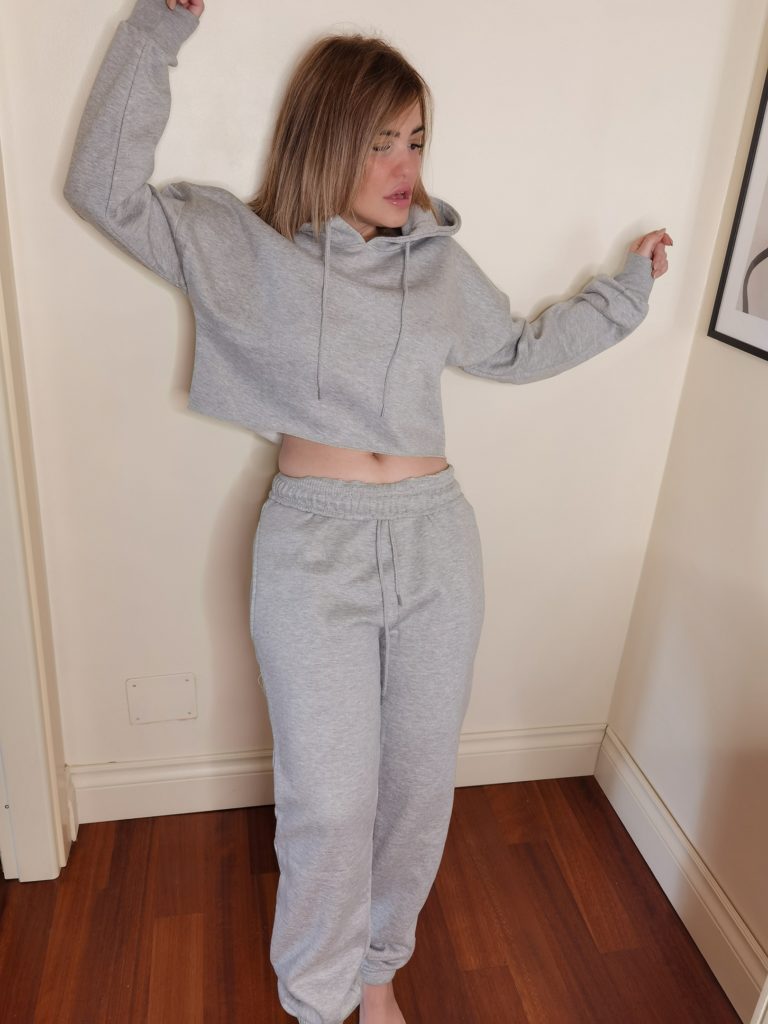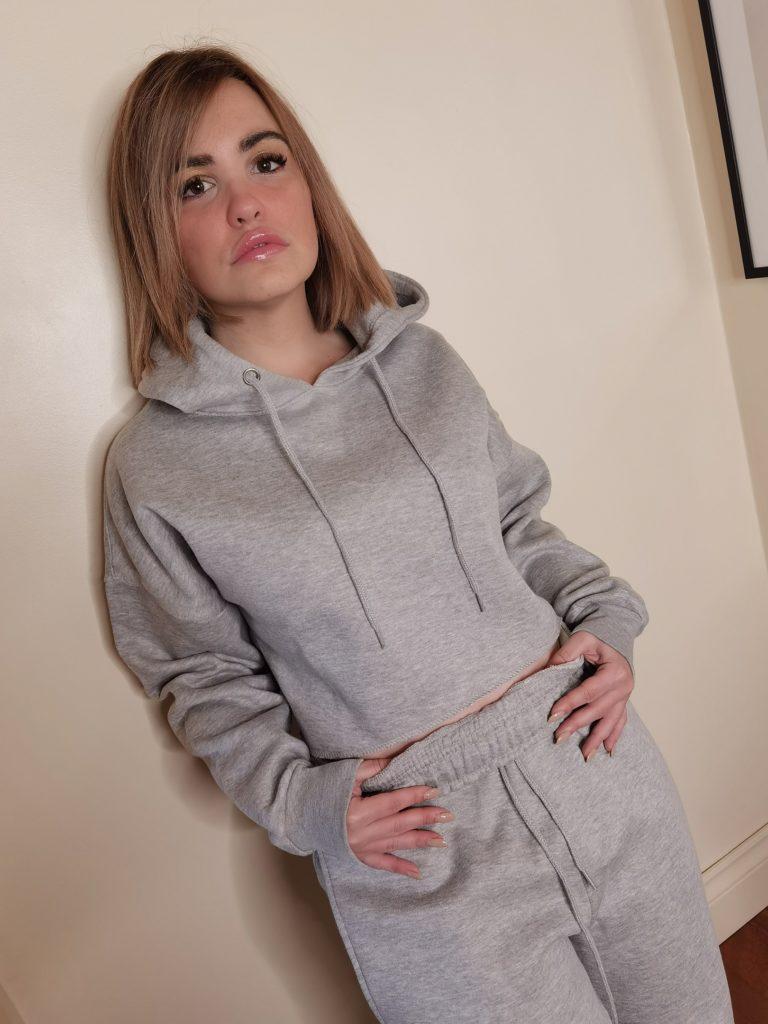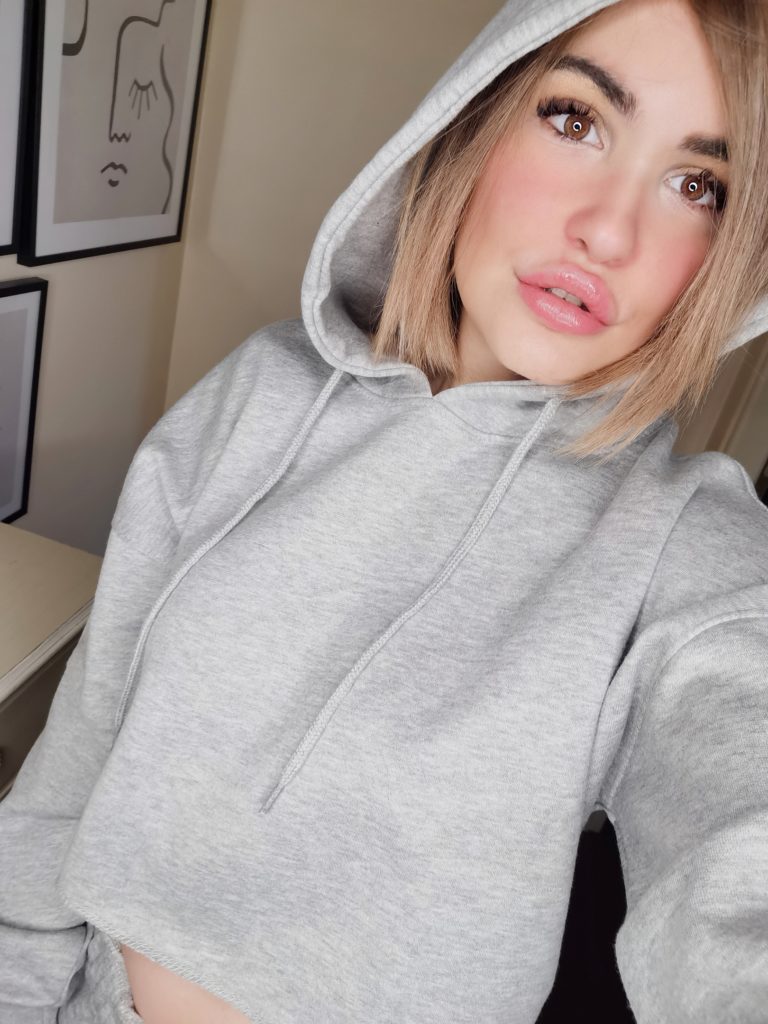 Then last but not least, I wanted to pick my first dress of 2021. Something easy and glamorous at the same time, that's why I choose this blue half denim distressed button up shirt dress. It has an half blue denim distressed detail that drives me crazy paired with a white button up shirt lower half style and long sleeves. Can't wait to wear it with big sunnies and pair of white high combat boots and why not a super stylish crossbody bag?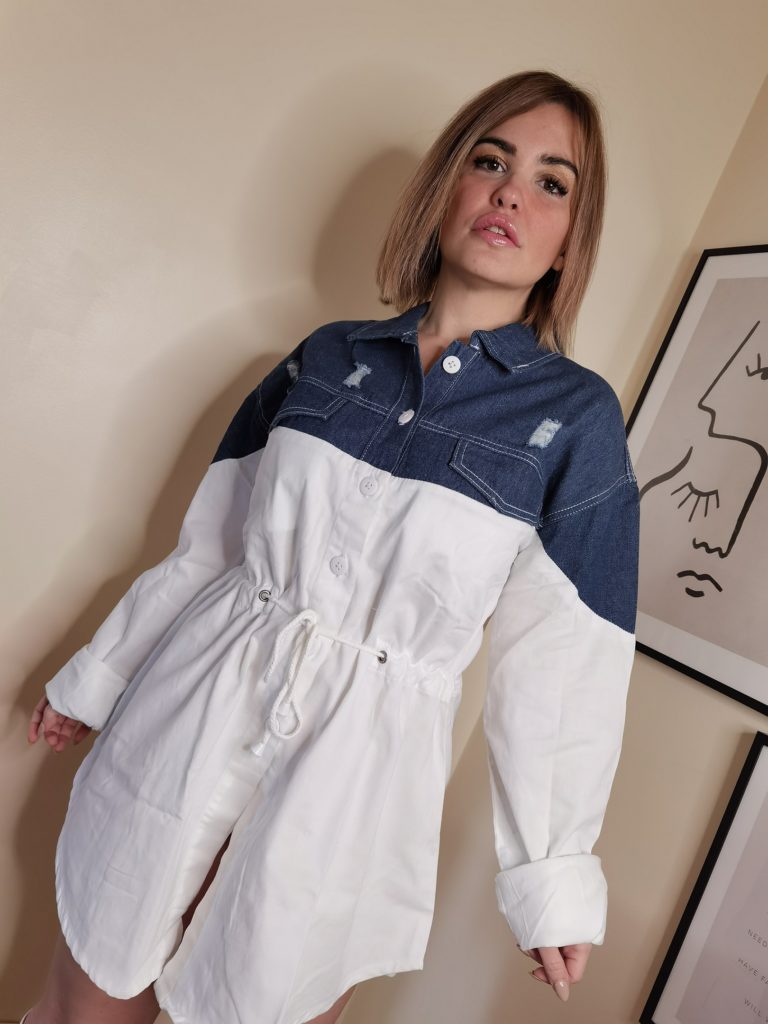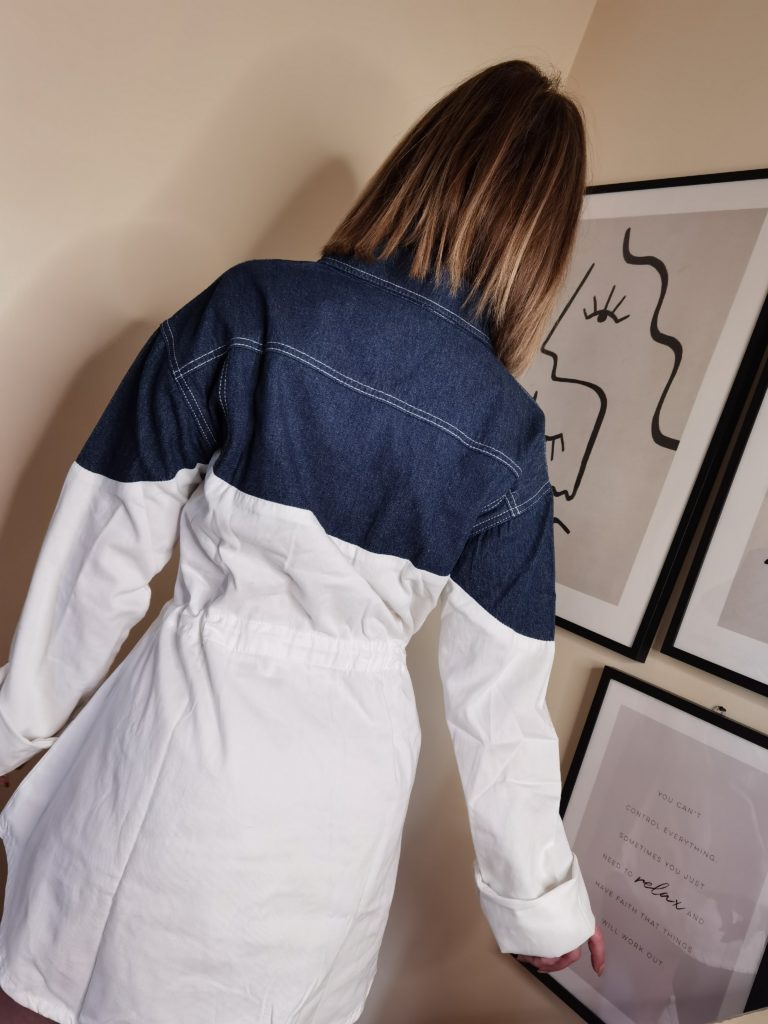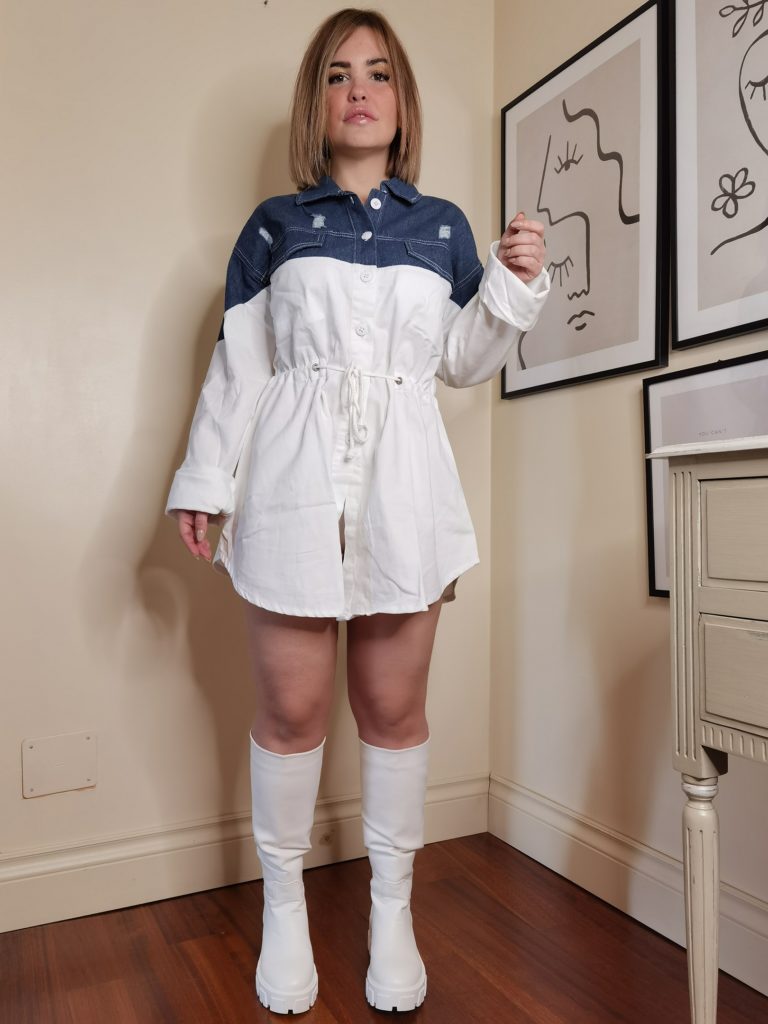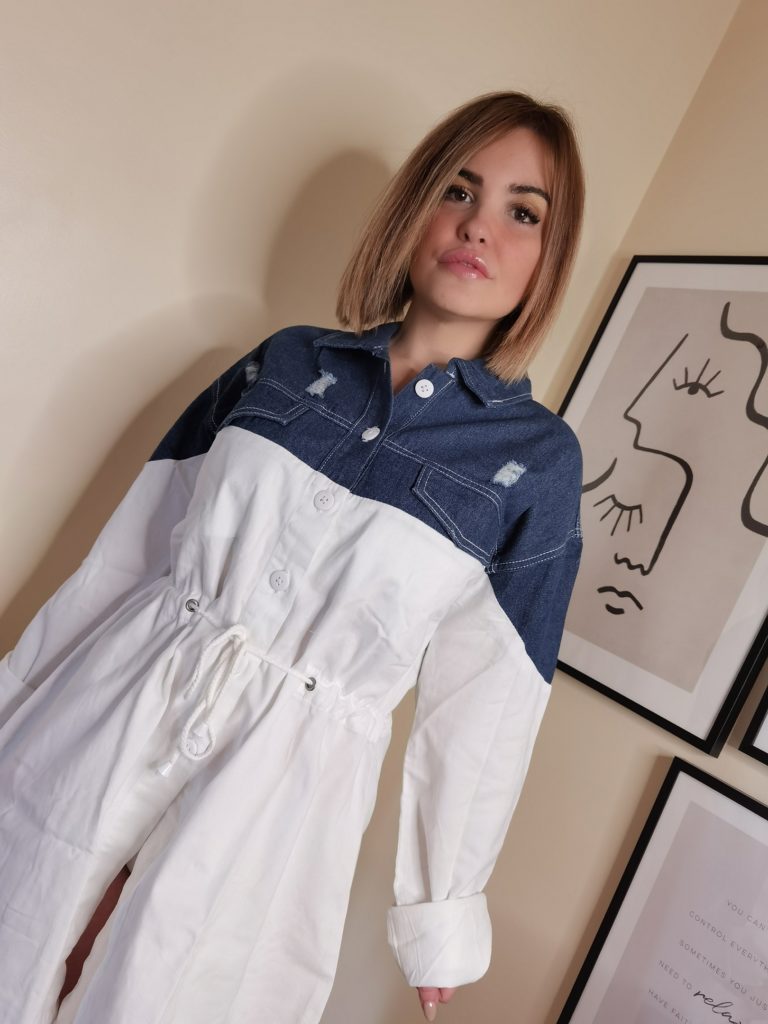 I think is pretty nice to wear some beautiful loungewear instead of the classic pj. These sets are all very clean and bold, you can feel on point in a simple and easy way and also lot of them have a huge sale right now, so is great to make shopping and also save moment at the same time, no? Let's not forget that even if we have to stay at home for some time, we need to feel good with ourselves and take care of our inside and our outside. Is okay to be lazy sometimes but not always otherwise will become an habit and will be an hard work to erase it.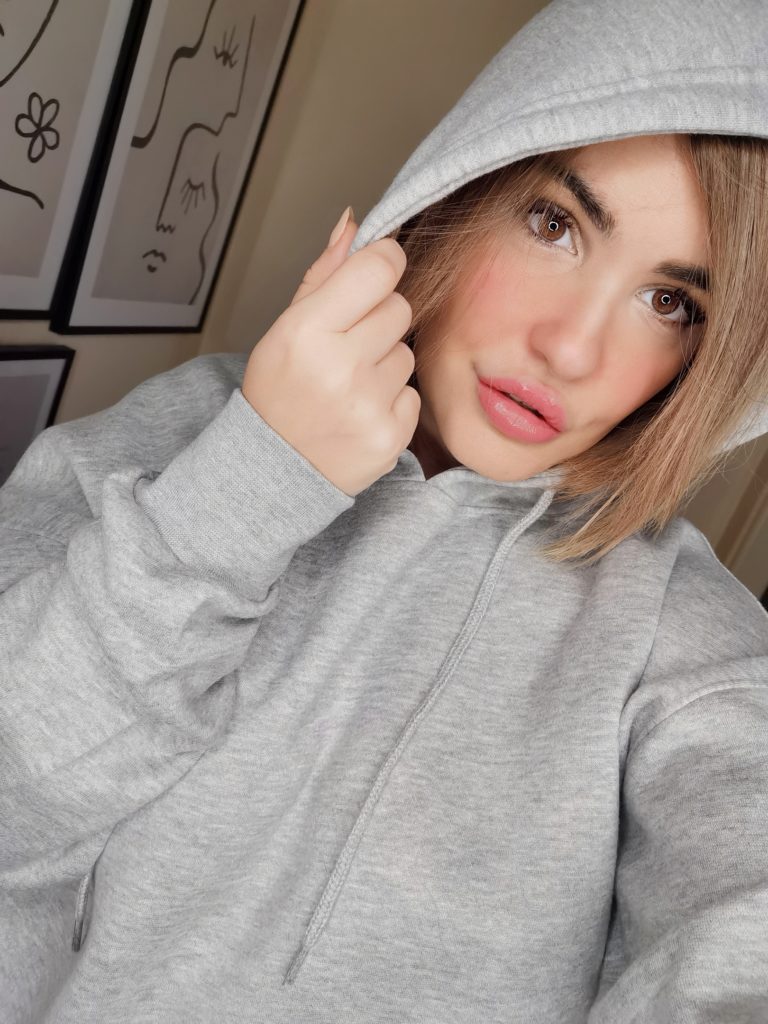 Can't wait to know which is your favorite item from the ones I bought and if you have already put your eyes on some of the cute pieces available at FemmeLuxe! Mine is definitely the grey coord and I spy it in some other colors, so I already know that I am gonna pick it also in pastel shades as I really love the chill fit and the cool appearance.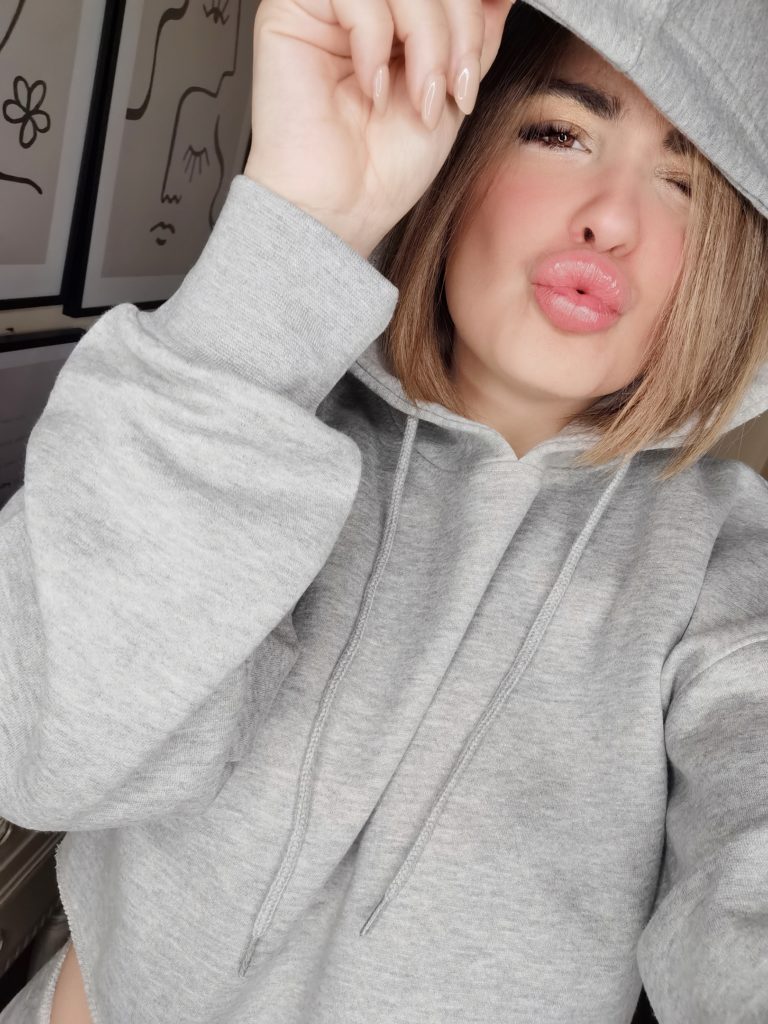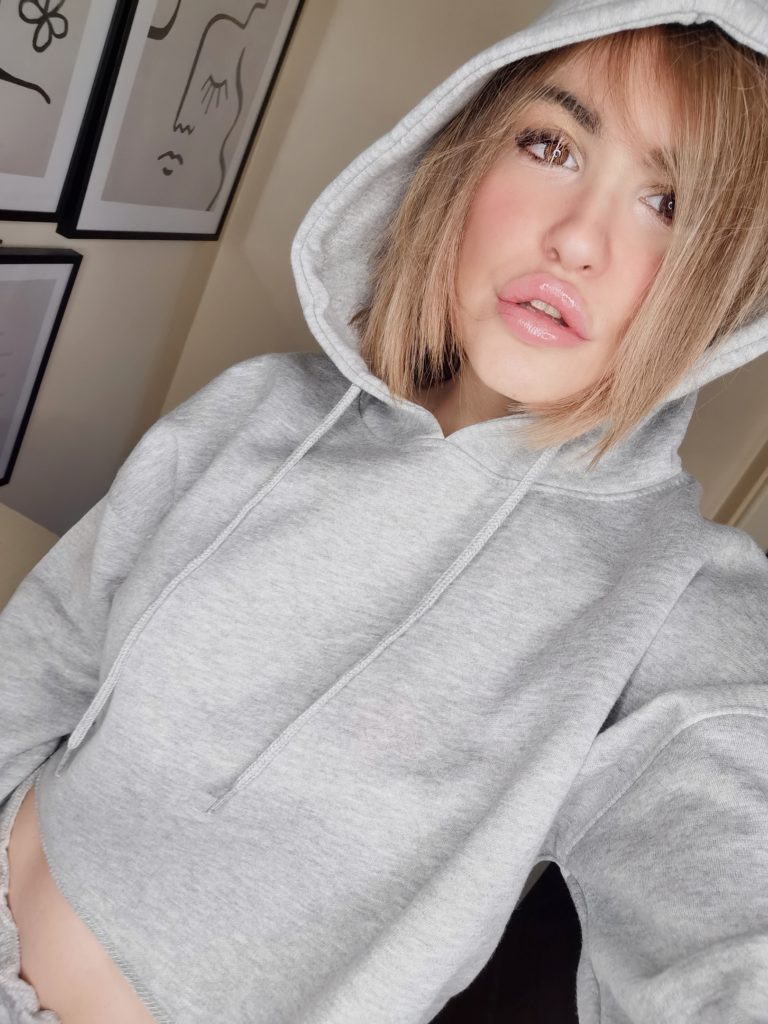 Carolina