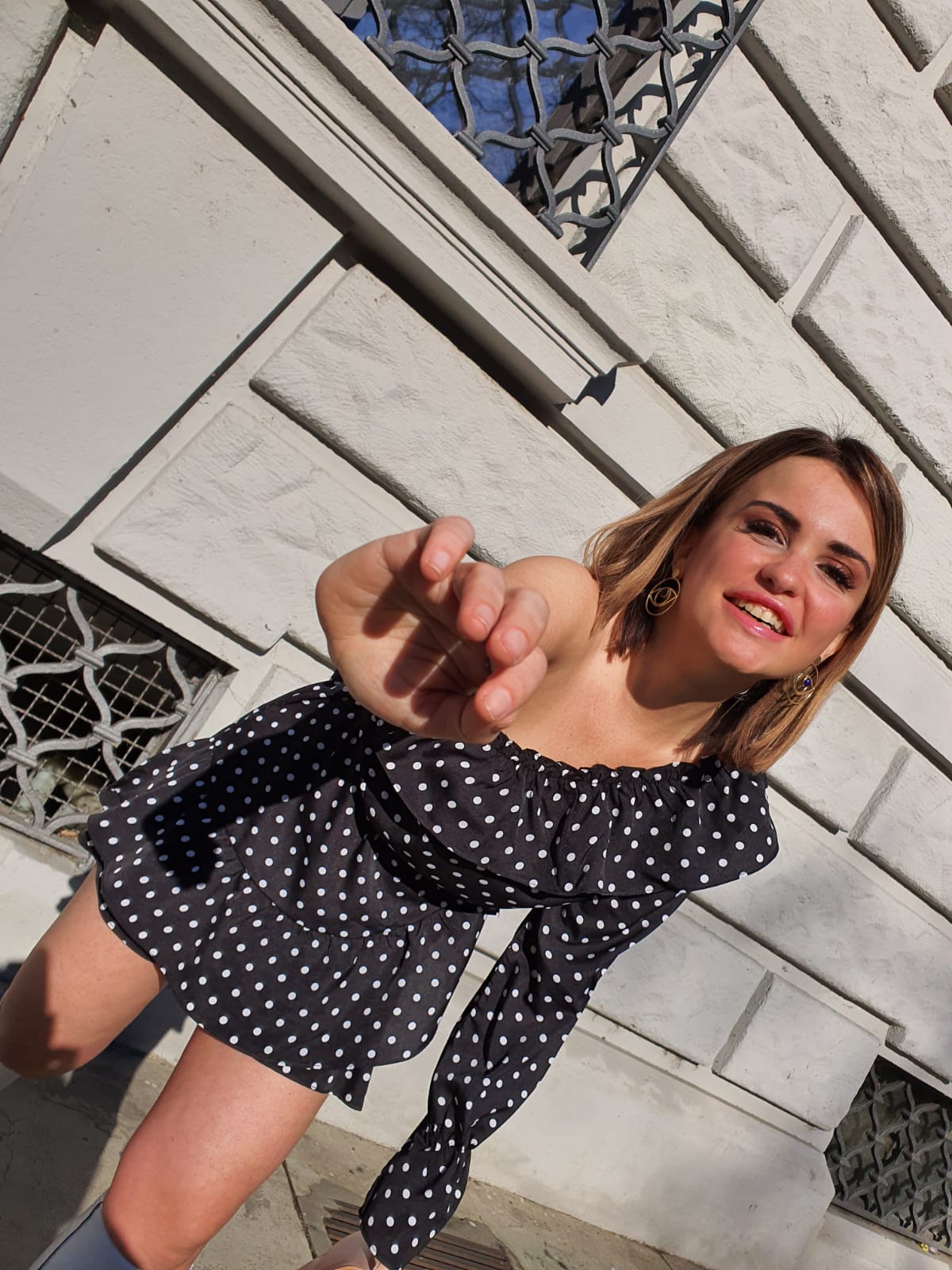 It's been a while since I didn't do a recap of my favorite looks of the month so in order to celebrate in a great way the beginning of the new year is time to make a round up of my January faves! There will be lot of dark colors styled in a fresh way and I will always give you some tips and recommendations on pieces to buy and must to have.
Are you ready to shop with me? Prepare your credit cards as there are lot of special and amazing sales and prices for you!
Luckily here in Italy we had some days with a super sunny weather and Spring temperature so I indulged in some girly and fresh looks with bare legs. All my picks are from FemmeLuxury a super cool website that I recently discovered and that is clearly become one of my most favorite ever. They have a huge selection of fantastic dresses in eye-catching and feminine shapes, in every kind of fabric and every color palette. Please don't forget also to take a closer look to the tops as they are insane!
Recently I develop a slight obsession with sequin dresses and everything that add sparkle to an outfit. I'm very much into dark colors but must confess that the the light ones give an angelic touch that is driving me crazy. Is been since forever that LBD are a must to have in my closet… I mean, raise her hands who doesn't own at least one little black dress? The black satin dresses are very trendy at the moment, especially the ones in babydoll shape and the ones with a deep open back. Babydoll ones also can fit perfectly and better for girls like me who doesn't have skinny hips so I highly recommend them to you if you have my same shape!
The Spring days are not unfortunately cannot last for all the Winter season, so I never miss in my wardrobe some knitted jumper dresses that are way too cozy and warm but never forgetting chic and class. My favorite are in white or cream with a short length that can be paired with high boots or cowboy ones. Am I the only one who is loving do badly the knitted dress with boots?
Apart from my favorite kind of dresses during Winter cold and warm days, let's come back to my most favorite January looks and why I like them so much.
As mentioned before, I like so much LBD so I go for a one shoulder in midi lenght. I think it is very feminine but also sensual, in very Kardashian style ready to make people turn your head. This one comes with a belt but you can also match it with a designer one!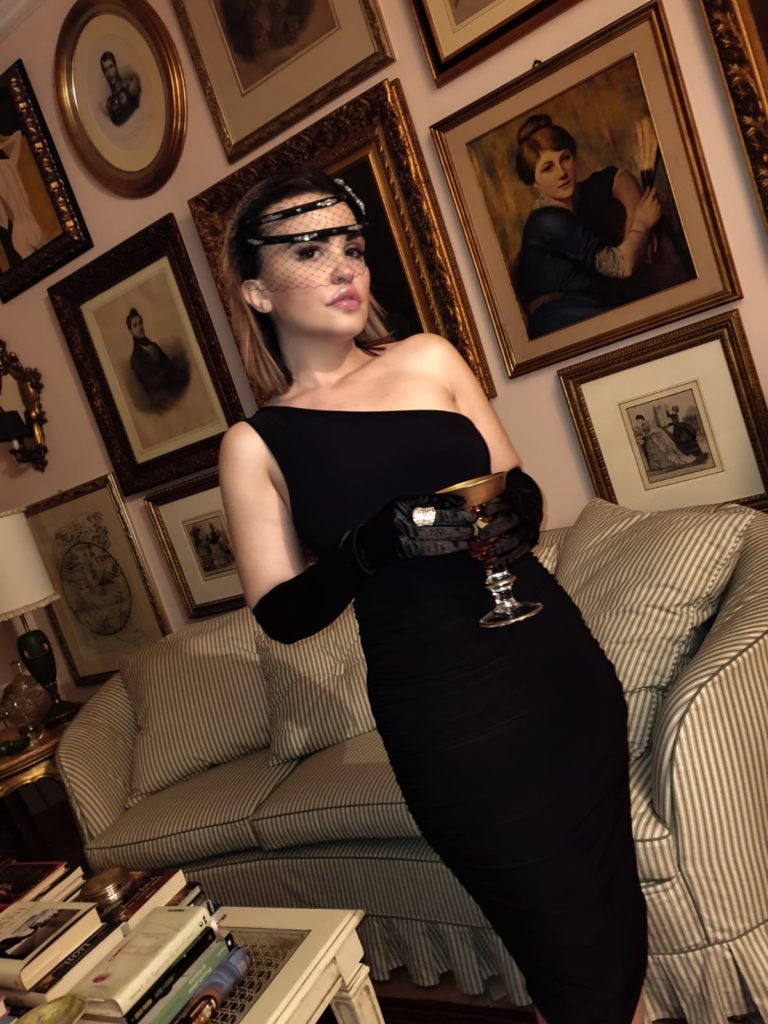 I have a thing with corsets! I love them so much and I found them so attractive. The ones in black and eco leather are my favorites, this is why I pick a black strapless corset crop top and I matched with a simple and basic white shirt dress.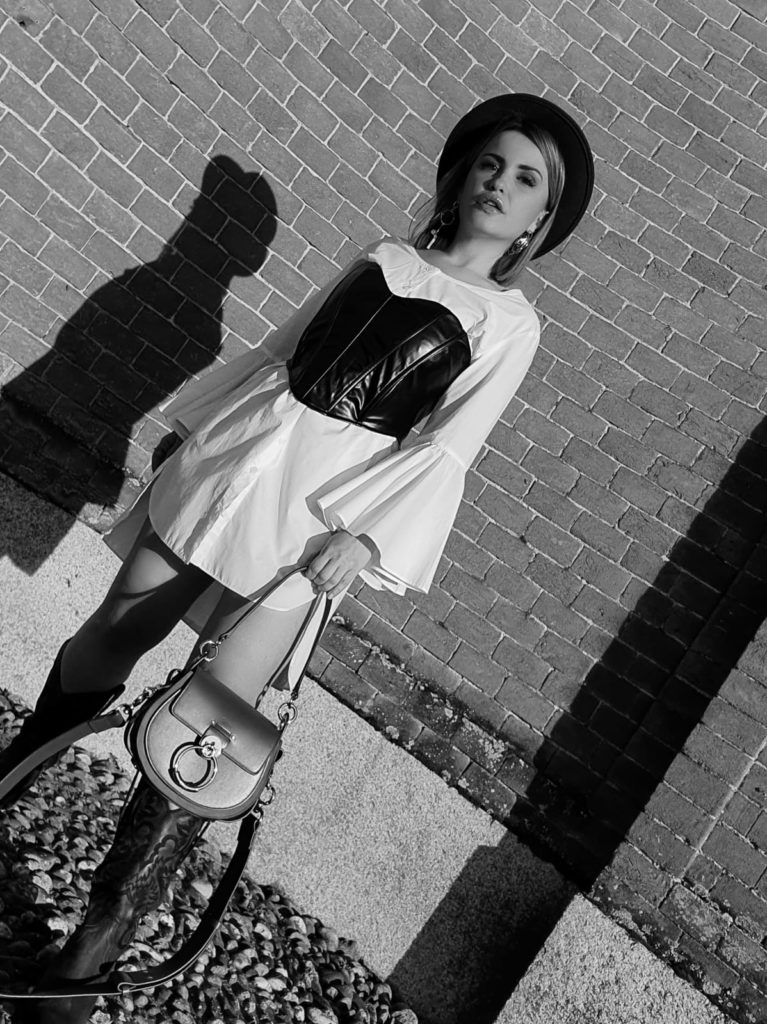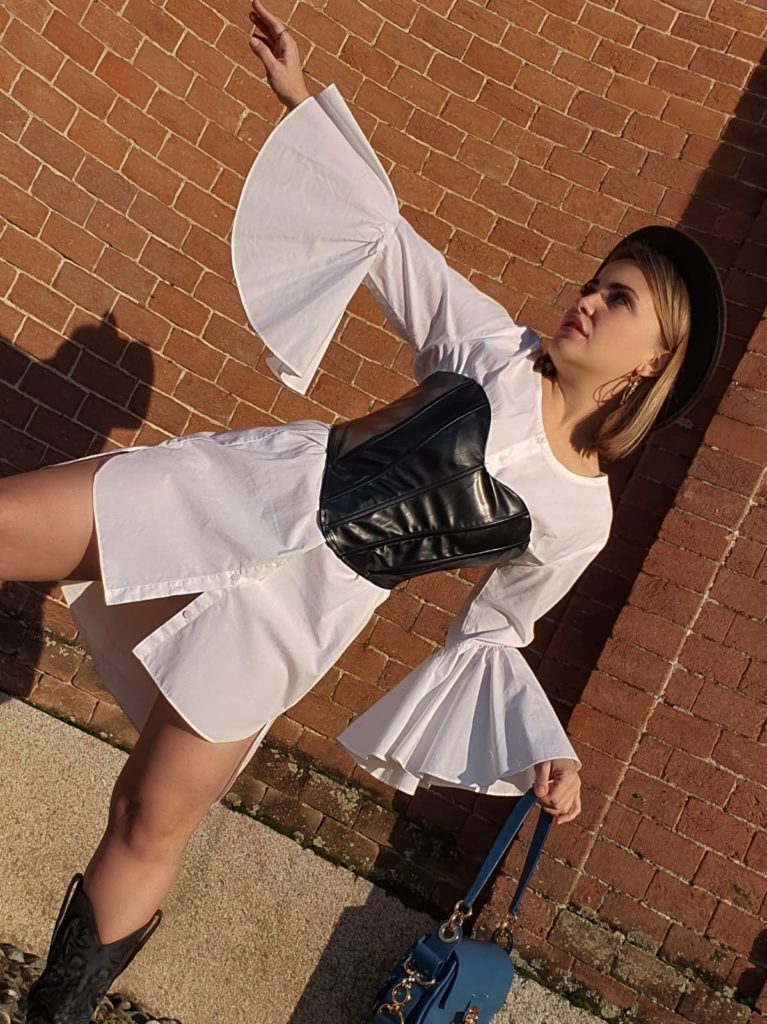 Then I pick another top, but this time is a wrap detail top in black super fierce and sexy. I created a total black look, that is basically timeless, all in eco leather paired with my oldie but goodie J.W. Anderson shoes. Must say that, like Picasso, I have my moments… now I am in a black one and every black piece has a very big attraction on me.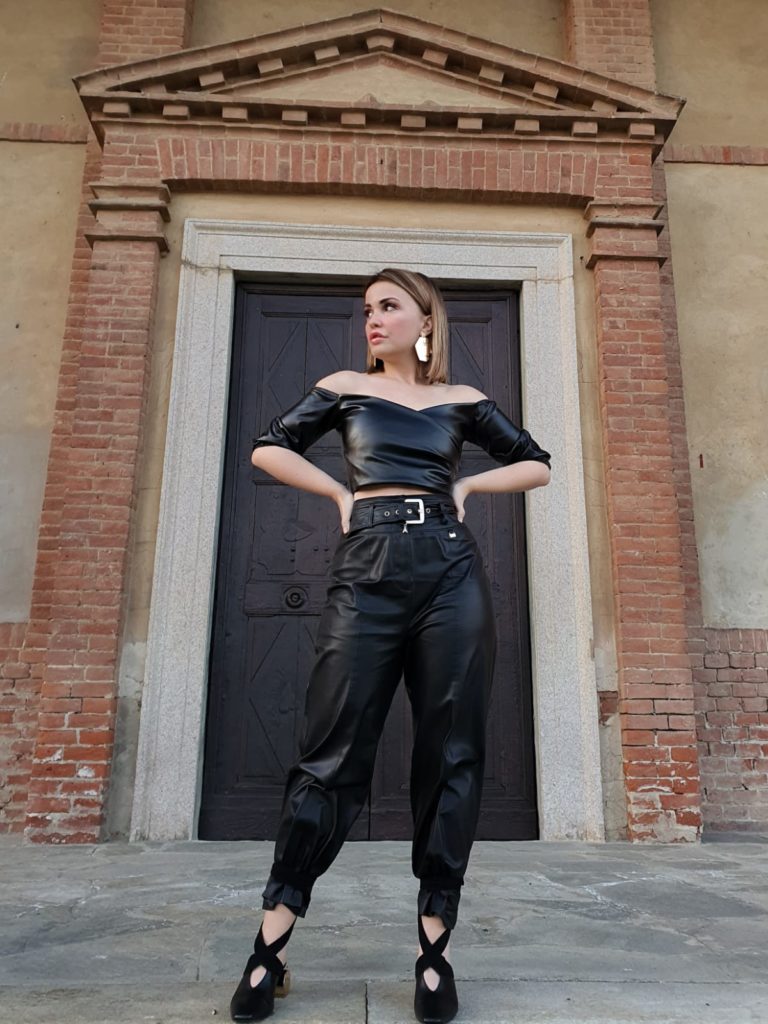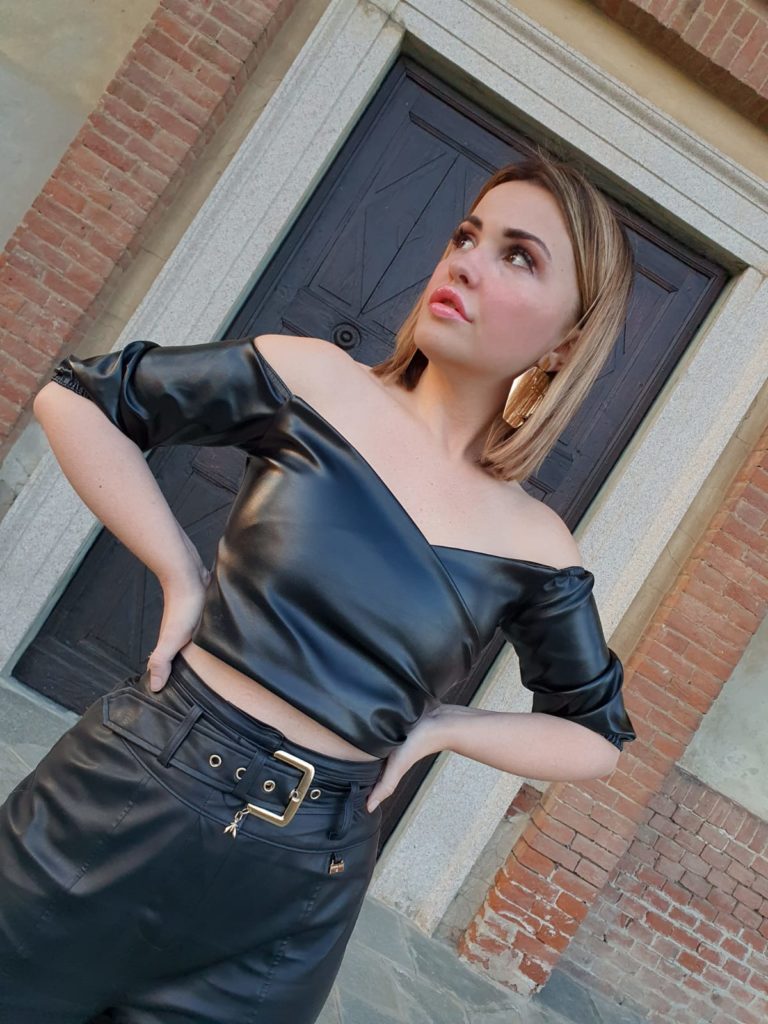 And then let's close with my super uber favourite, last but not least, the outfit with a black polka dot ruffle one shoulder mini dress. I love it so much! I find it so girly but pretty and it can be styled for both special occasions than easier ones. Don't you think the same? I think I will wear it several times in the future as is so much cute!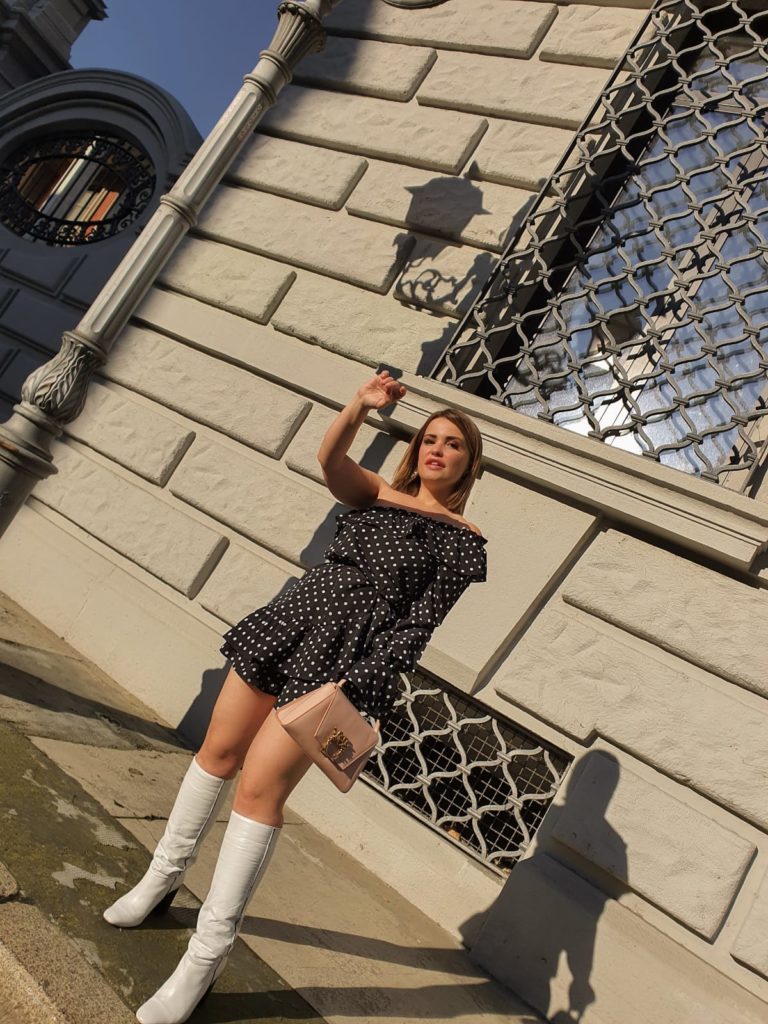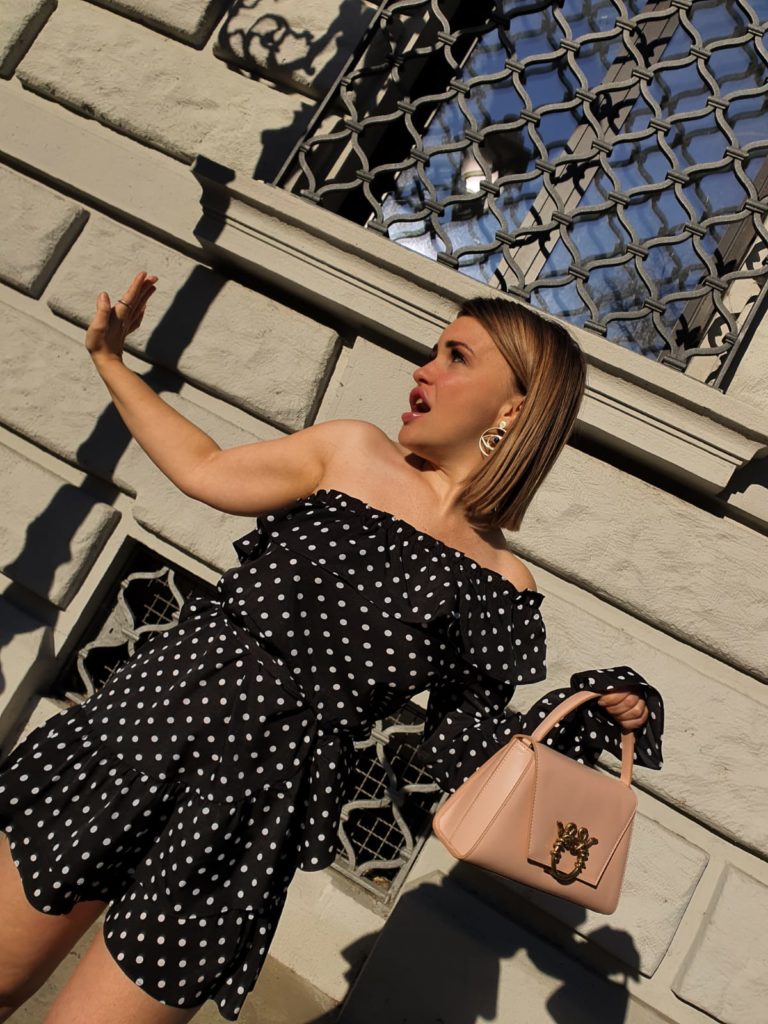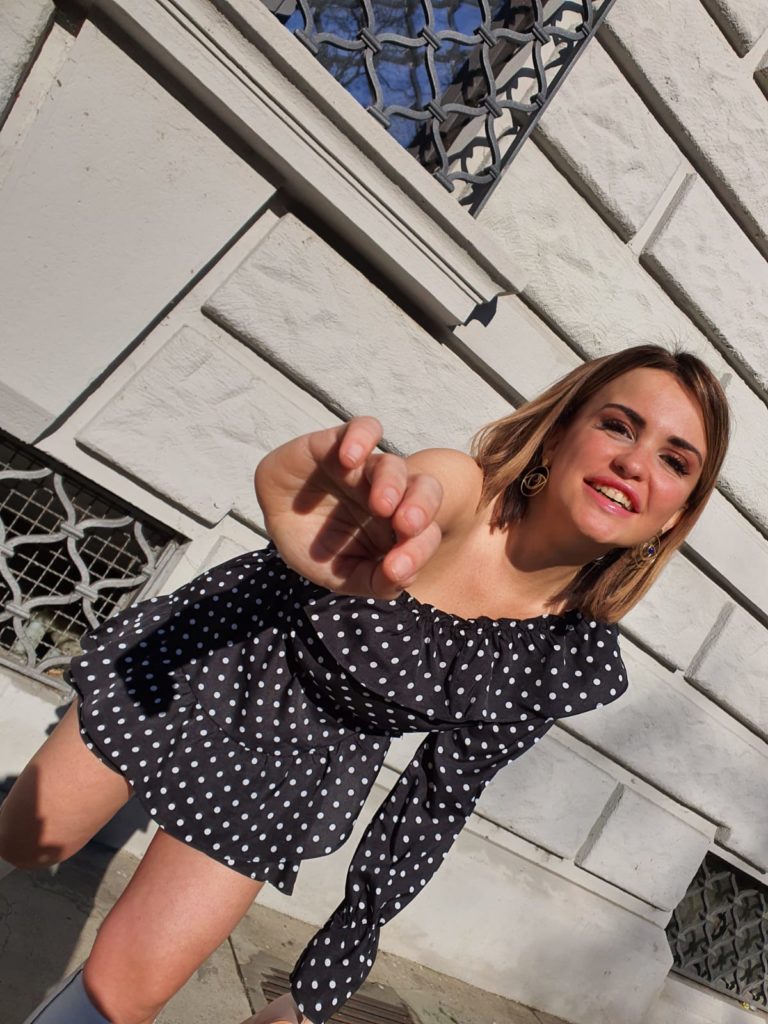 So now is time to cast your vote! I am curious to know which one is your favorite and why? If I must choose one I will probably say the one with polka dots and I can't wait to style it again by the beach… Can you imagine it at the sunset with feet in the water? Ah J'Adore!
Carolina