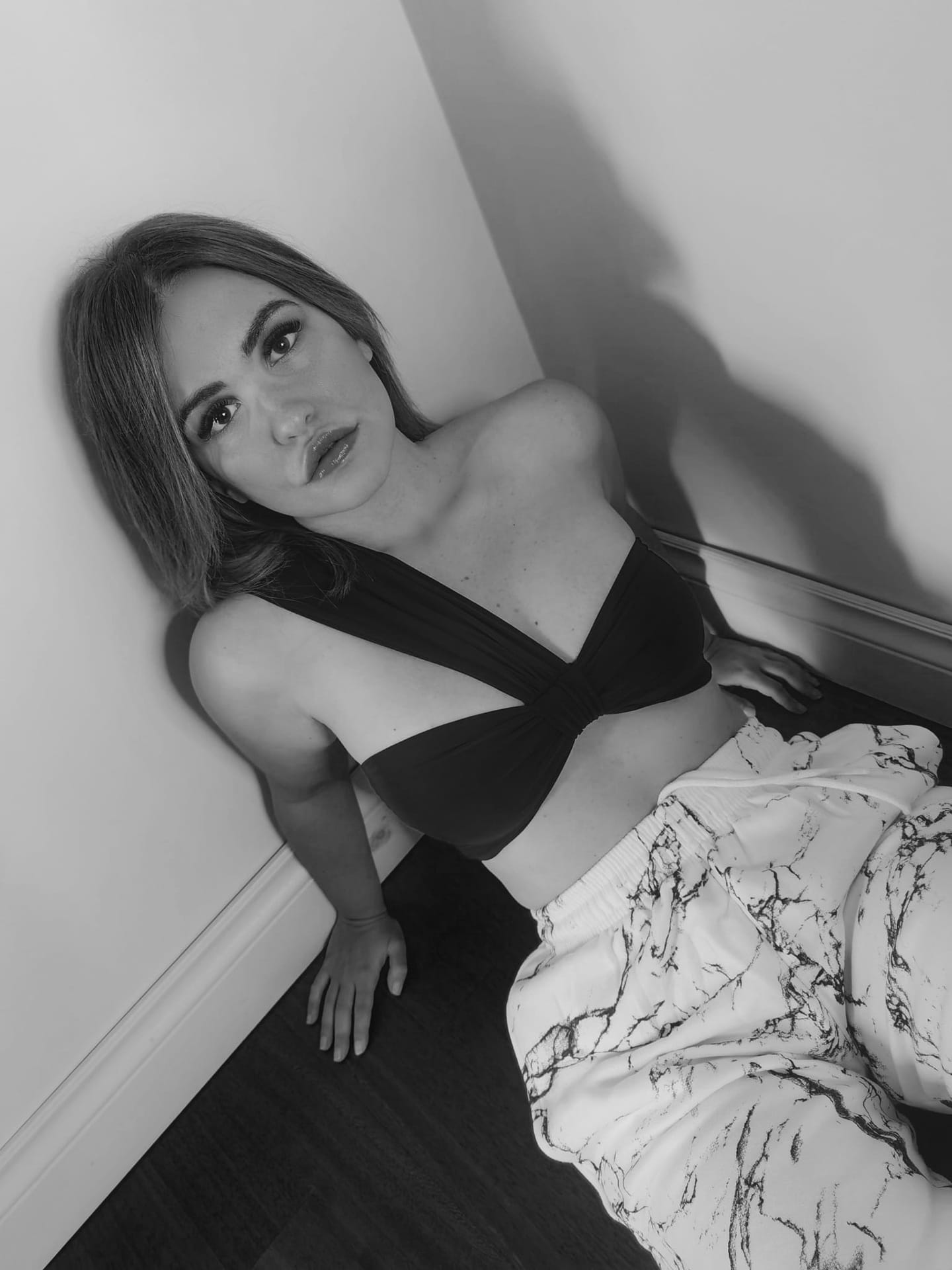 This Christmas will be different for every of us, worldwide. The pandemic situation won't allow us to be as festive as last years with our family and friends due to the restriction but that doesn't mean that we cannot enjoy this special time.
It will be just a matter to think it differently.
Maybe we wouldn't be able to surround of love physically the people who are close to our hearts, but for sure we can make feel our appreciation even from apart.
I would love to share with you some lovely Christmas gifts ideas that I found out on FemmeLuxe that could be wonderful presents for your family members and friends but also for yourself because is important to not forget to treat also ourselves with something nice that could warm our heart and that could make this season time at home more enjoyable and beautiful.
So for me this year, everything related to loungewear, lounge set and loungewear set is on top of my list! These are pieces that can make you feel comfortable but also trendy because you don't have to stay in pj but you can wear something cool when you are at home… so don't be lazy! Put your skincare, some gloss and blush and your favorite loungewear set… believe that these simple things will let you feel better, is so important to take care of our body and also mind during this time.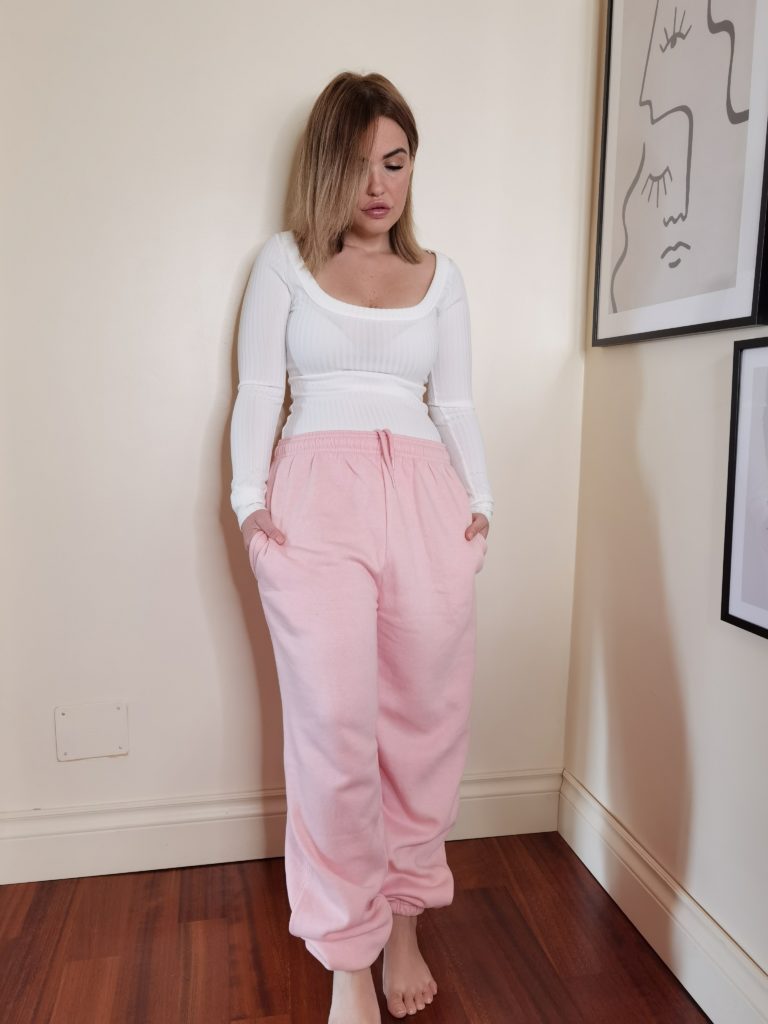 I've bought lounge set in every kind of color! This time I indulge in this baby pink that is since forever my favorite color. Let's say that you can keep it simple but let's not renounce to feel chic. I like that they are featuring an elasticated waist with a hidden drawstring and a cuffed hem so you stretch them on your waist but also worn them with a more loose fit. Also will be so cool to be worn outside with chunky sneakers but also heels. Barefoot if you are inside is my favorite choice!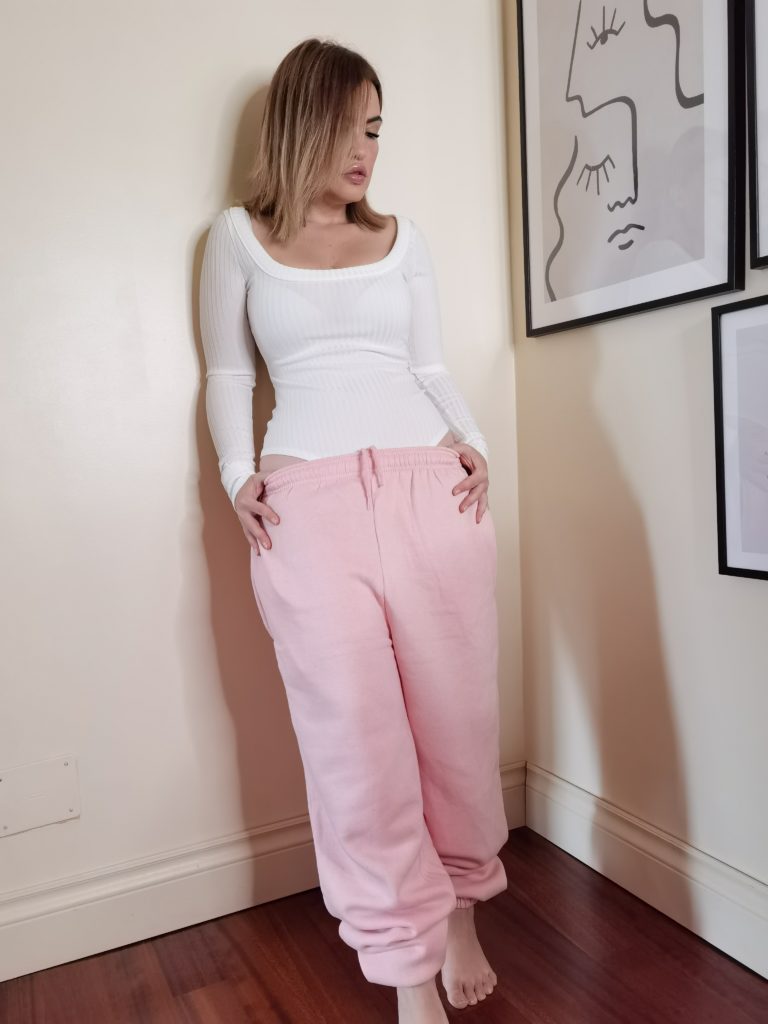 But what about if you wake up one day and you want to feel sensual and a little extra? Nothing wrong girls, let's do it! Never loose your feminine side! Use a loungewear set according to your feelings, maybe something dark with a sexy glamorous touch. I go crazy for the black and white marble print, that can really upgrade your loungewear to another level, babe. Match it with a black one shoulder knot bralette top to give that extra touch that was needed. And if you feel cold you can put a maxi soft cardigan on… The final result will be a bomb!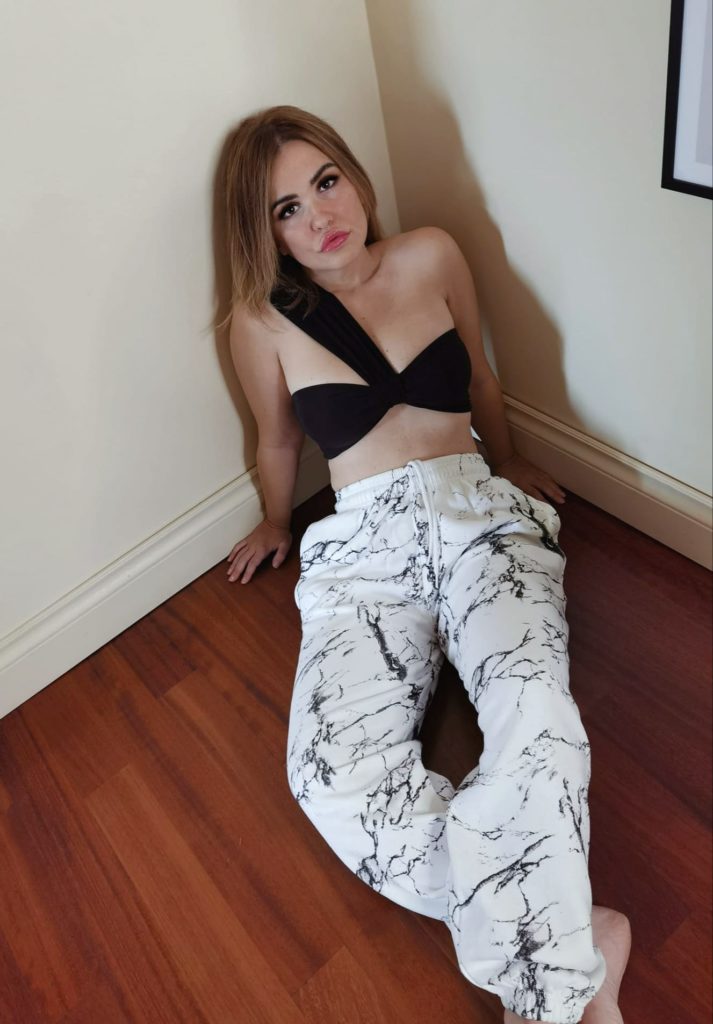 I think this could be my home uniform for the festive season, I also spy a cozy cardigan that will be soon mine!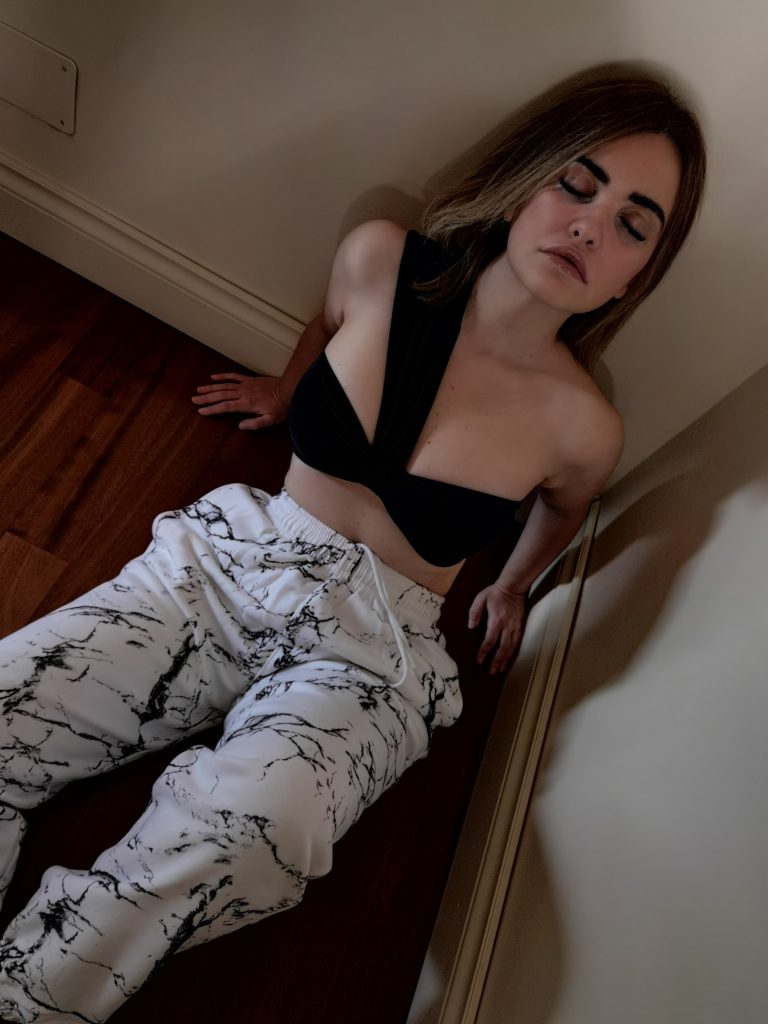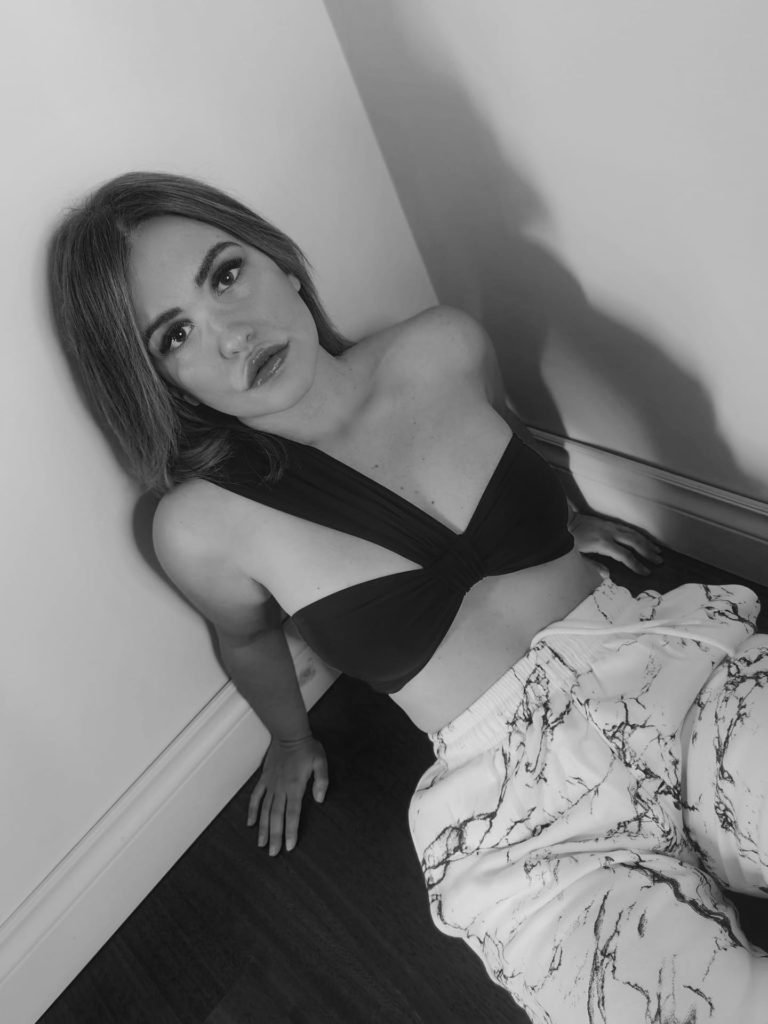 Could I miss a total green loungewear for Christmas? Absolutely no! Lot of people love red for festive season but I am a huge fan of green, maybe because I love The Grinch! This in jade green made of a crop ribbed two pieces is absolutely lit, a real must to have for the upcoming days. I like a lot the cropped tee with its matchy matchy luxurious trousers. It gives an immediate easy chic effortlessly look. I also love that you can wear it inside just to chill in style but also outside maybe paired with a cozy oversized coat and some heels or sneakers.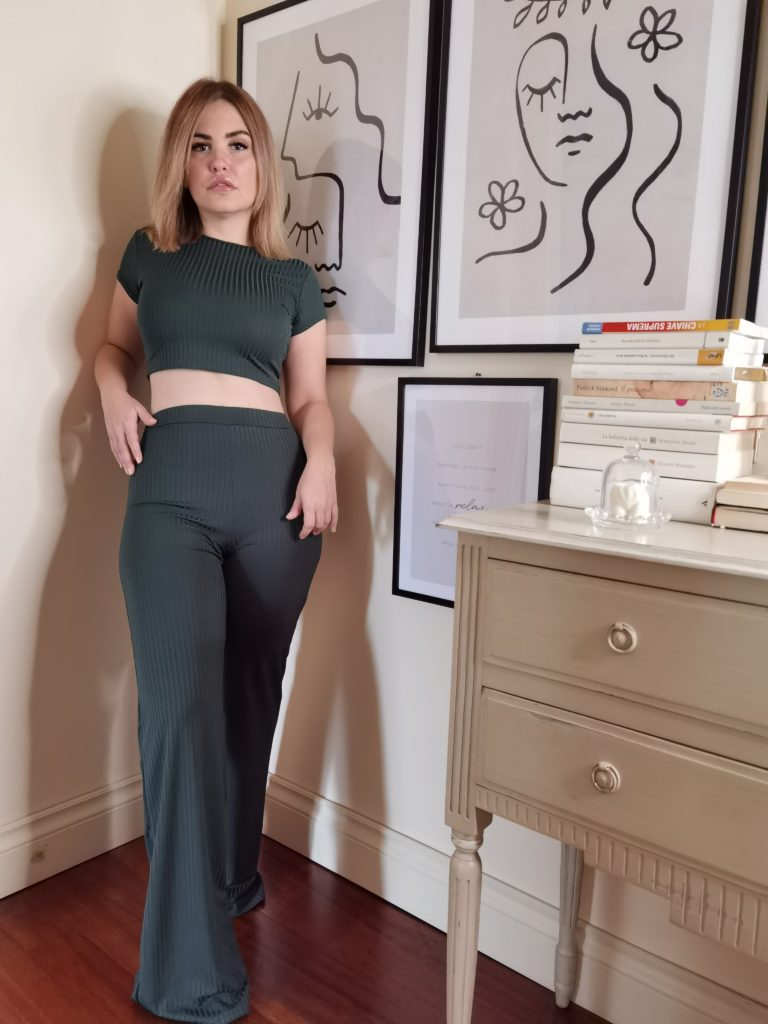 The fit is absolutely gorgeous, it makes me wanna buy in other colors too.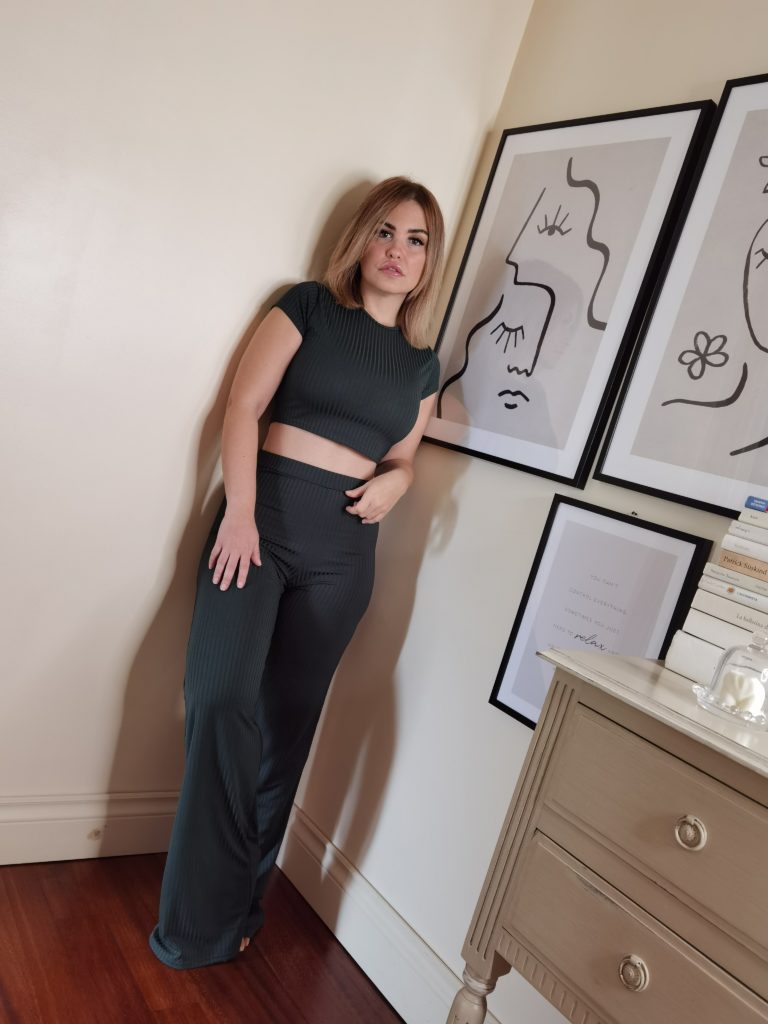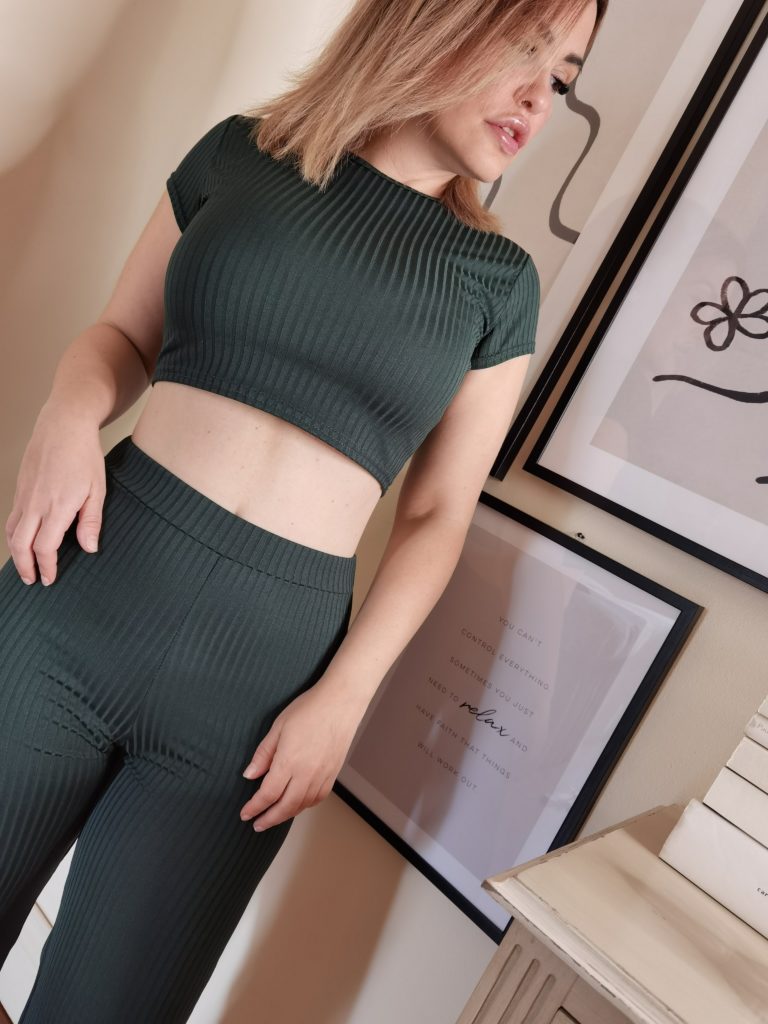 This crop top is really too nice, I think would be lovely also separate the coord to create a brand new loungewear set maybe with the slim top and a pair of loose fit joggers. I will try it soon!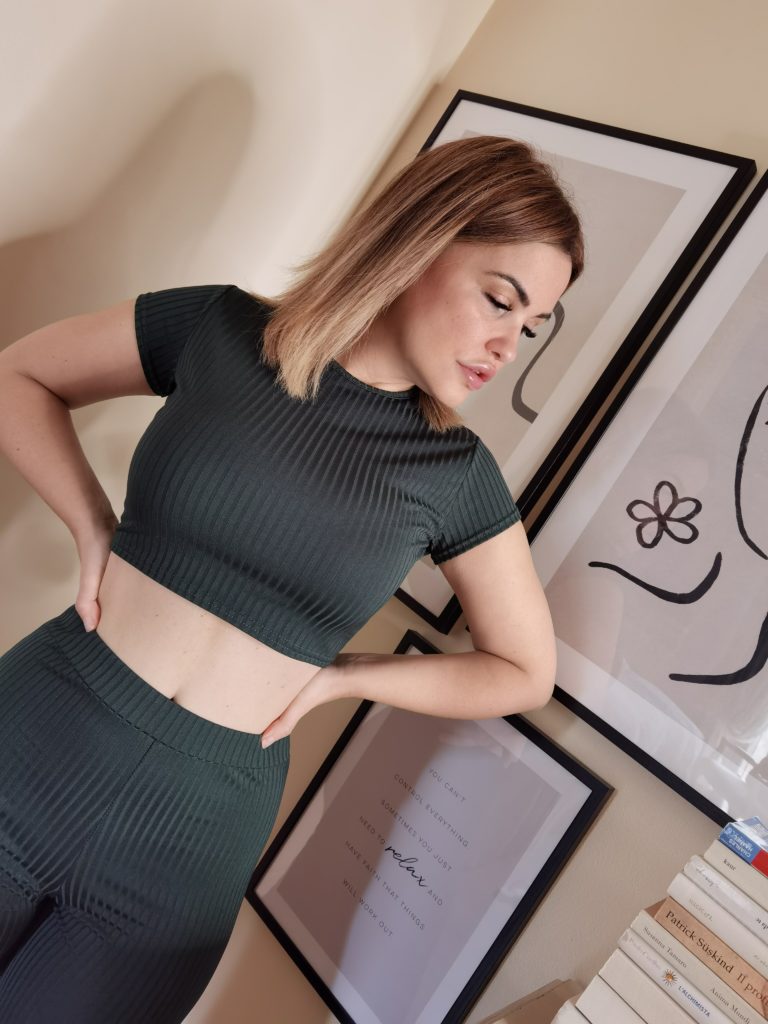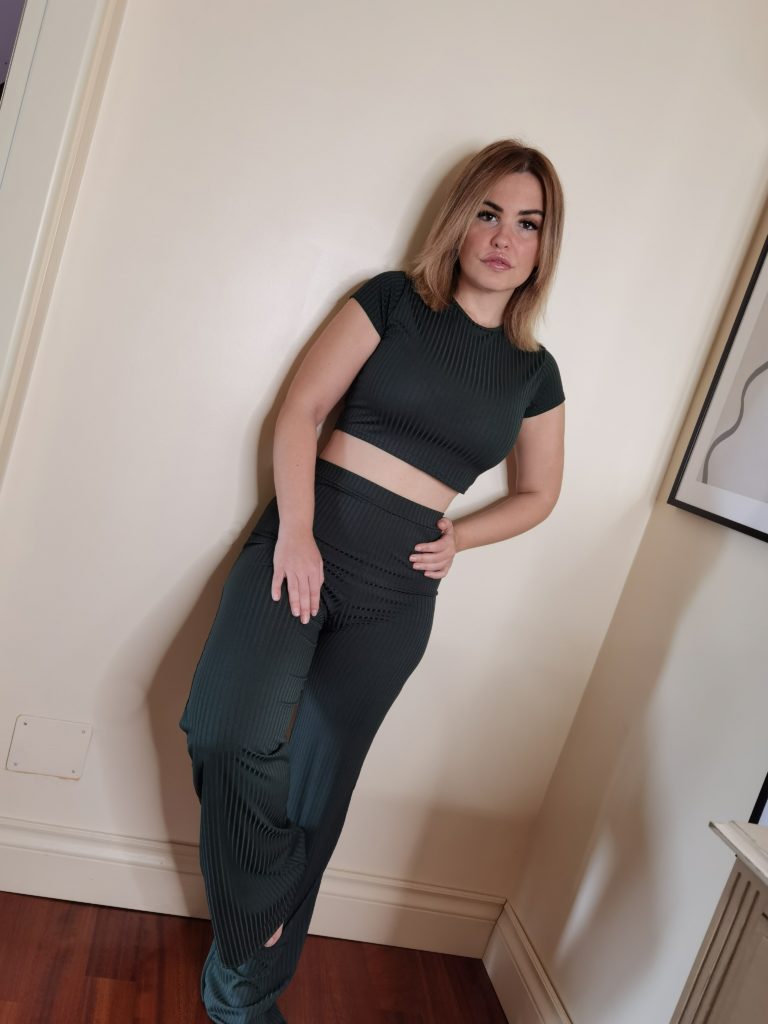 I'm a curious to know which one is your favorite loungewear and why? I encounter many difficulties to pick a fave because they are all cute and I think before Christmas come I will do again some shopping online at FemmeLuxe because their lounge set are really the best. I would love to gift some of these sets to my friends and also to my mother and cousins because they love being cozy at home but also on point and stylish. Which lounge set would you pick for yourself and which one for a friend or family member?