Raise the curtain, it's time for Cristiano Burani fashion show at Milano fashion week.
Yesterday at 5PM I attended, at Palazzo Reale in Sala delle Cariatidi, to his simply sensual catwalk. The location was truly breathtaking and fascinated, like the show itself that I personally adored.
The PreFall collection was a jubilation of femininity, pure shapes and intensity. A palette of eye-catching colors such saffron-yellow, fuchsia, blu indaco, charcoal and dark green wrap bodies in mini and midi clothes. Oversized, stretched, flared and tapered, Cristiano Burani had the power to satisfied every taste with his collection.
Strong points were the tulip dresses, fur inserts and the detailed jackets. I share with you today some pics of the pre-show and catwalk ones.
Bisous
yours Carolyne O'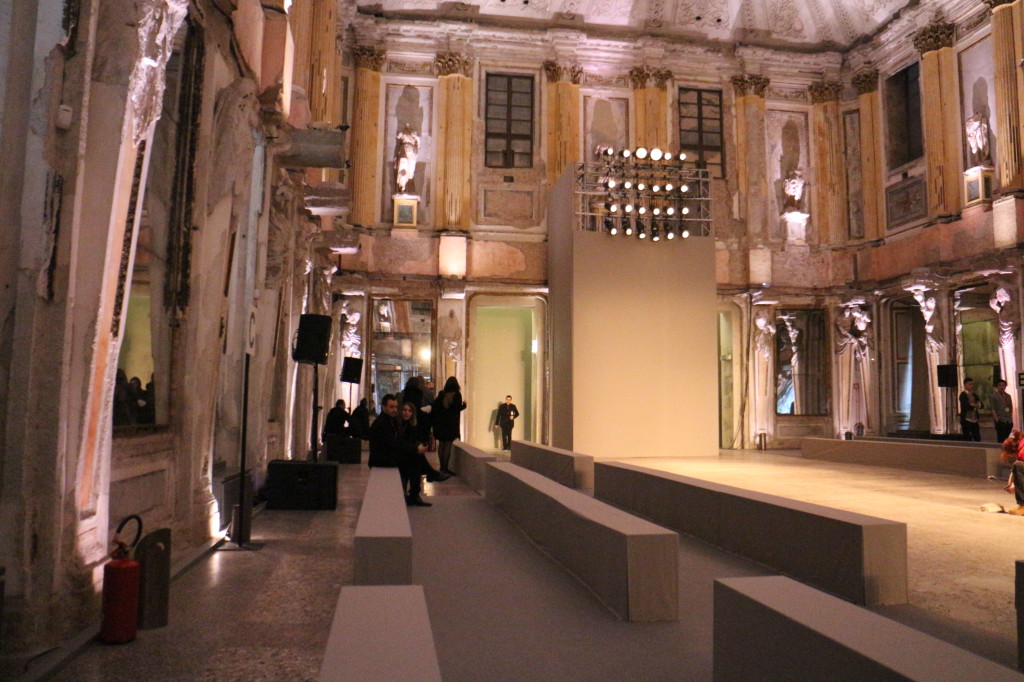 Alzate il sipario, è tempo della sfilata di Cristiano Burani per la settimana della moda di Milano.
Ieri alle 17 ho preso parte, a Palazzo Reale in Sala delle Cariatidi, al suo semplicemente sensuale show. La location era mozzafiato e avvolgente, come lo show in se che ho personalmente adorato.
La collezione Pre-Fall è stato un tripudio di femminilità, forme pure e intensità. Con una palette di colori accattivanti, quali giallo zafferano, fuxia, blu indaco, tortora e verse, le forme corporee vengono avvolte in abiti dai tagli mini e midi. Oversized, stretti, svasati e suadenti, Cristiano Burani ha avuto il potere e la capacità di soddisfare ogni gusto ed esigenza con la sua collezione.
Punti di forza gli abiti a tulipano, inserti in pelliccia e pellicce e giacchi dettagliate. Oggi condivido con voi alcune foto del pre-sfilata e dello show.
Bisous