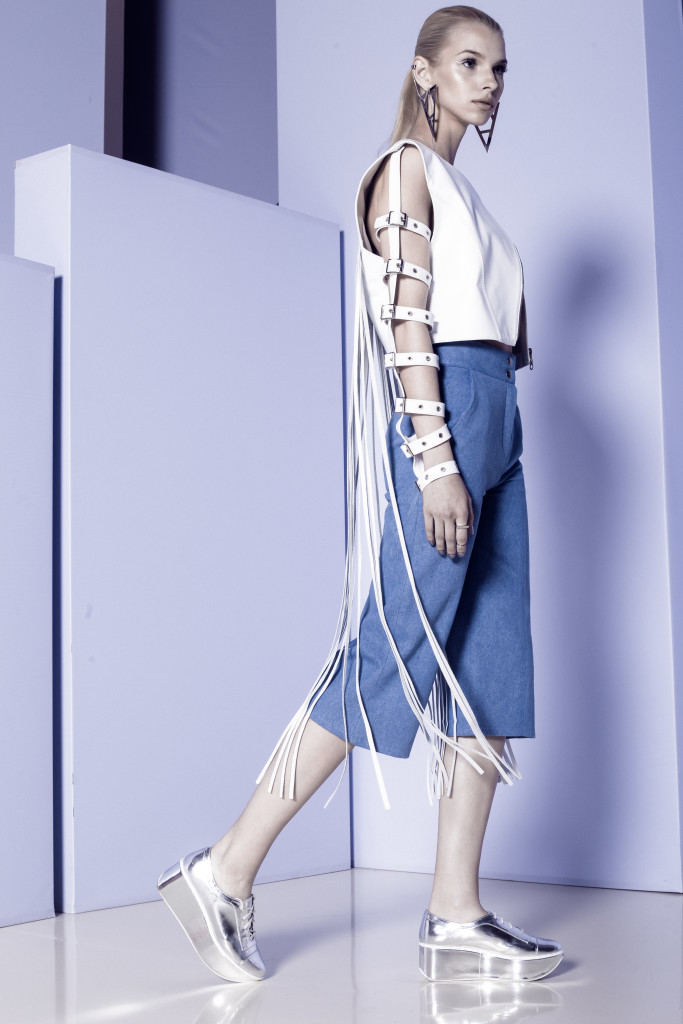 I deeply fall in love with every kind of innovation and creativity. This last, is an infinite source of inspiration and admiration and it always gives an injection of freshness and energy. If it comes from a new and young brand everything is amplified at its maximum.
CONCEPTO is definetely one of those brands that has attract my attention and love for its exquisite glamorous contemporary and fierce taste. Raised and based in Cluj-Napoca, Romania, Concepto was created 3 years ago with a strong and definete identity.
The newest collection by Concepto is named Origins and it's dedicated to all the powerful and instictive women out there. Femininity and bold exude and converge in a unique way. Focus on denim and leather with a sensual use of fringes.
Must Have Piece of the collection the architectural harness, an harmonious mix of structuralism, minimalism, genuineness and sensuality.