Focus on the accessory, on the hat. A hat to express yourself and your personality through the most important steps of your life and this is the purpose of Alessandra Zanaria Fall/Winter collection.
In the majestic ambiance of the Grand Hotel et De Milan with a spectacular and exclusive rain art installation, Alessandra exhibited her eternal pieces with a touch of contemporary. The peter pan collar adorns the collegiate inspired hat, knitted earmuff are applicable to every single hat, fedora ones can be matched to the handmade cozy scarf. Hat with veils or romantic and sweet flowers affix to hairbands that are perfect for special occasions. And a big innovation… Mylo, the felt structurated hat where the brim becomes a peak giving birth to a brand new shape of hat.
My favourite is the one I called "Audrey hat" because it reminds the one worn by the icon during Breakfast at Tiffany.
For a woman who wants to be unique and feel like an everlasting lady who walks down the street smiling to the world and sure that she is able to do everything she wants with her special Alessandra Zanaria hat.
Bisous
yours Carolyne O'
Pictures taken with SONY DSC-RX1 by Isabò and I was wearing a dreamy dress by Ezra+Tuba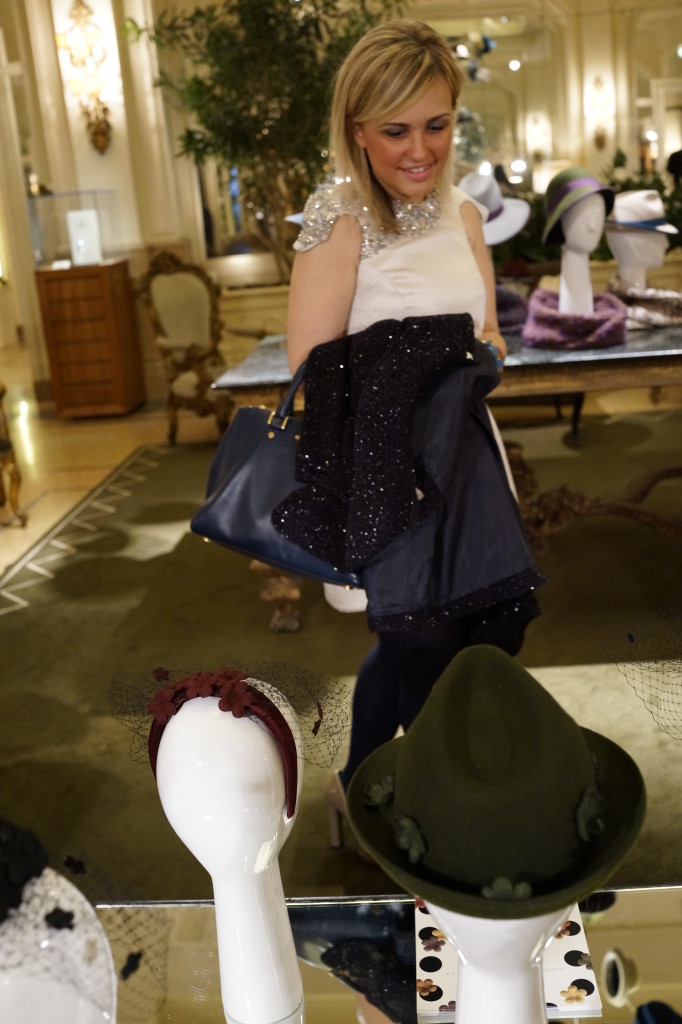 Focus sull'accessorio, in particolar modo sul cappello. Un cappello per esprimere se stessi e la propria personalità attraverso i passi più importanti della nostra vita, e questo è l'obiettivo di Alessandra Zanaria nella sua collezione per l'autunno/inverno.
Nella maestosa cornice del Grand Hotel et De Milan e con una spettacolare ed esclusiva installazione artistica a pioggia, Alessandra presenta la sua collezione di pezzi eterni con un tocco di contemporaneità. I colletti vengono applicati sui cappelli di ispirazione collegiale, i copri-orecchie in maglia di lana sono applicabili ad ogni tipo di cappello come ulteriore accessorio, gli iconici fedora si possono abbinare alle calde sciarpe lavorate a mano ai ferri. Cappelli con velette e romantici e dolci fiori applicati ai cerchietti sanno rendere ancora più speciali le occasioni che ci stanno più a cuore. E infine una grande innovazione… Mylo, il cappello in feltro strutturato dove la falda diventa visiera e da vita a una nuova forma di cappello quasi unica al mondo.
Il mio preferito è quello che ho soprannominato " Il cappello di Audrey" in quanto la forma ricorda quella di mia musa ispiratrice durante "Colazione da Tiffany".
E' anche presente una collezione sposa totalmente commissionabili con realizzazioni uniche per la sposa, per lasciare le emozioni perdurare nel tempo.
Per una donna che vuole essere unica e sentirsi come una donna senza tempo e senza epoca che cammina per le strade sorridendo al mondo sicura che tutto ciò che vuole lo può ottenere con il suo speciale cappello Alessandra Zanaria con sé sulla propria testa come portafortuna.
Bisous
la vostra Carolyne O'
Mylo hat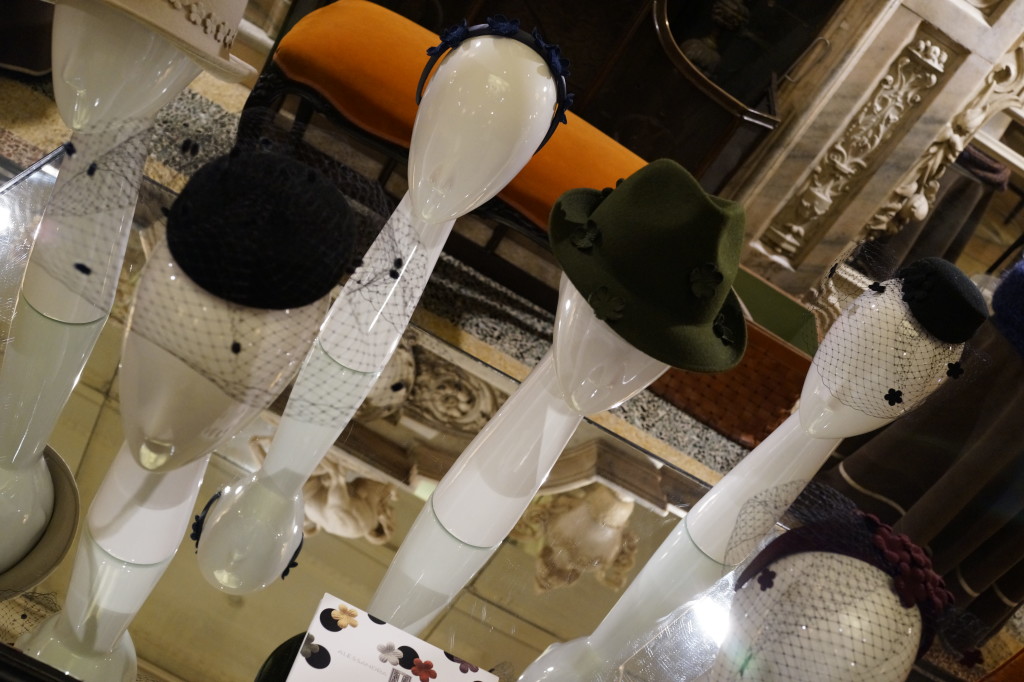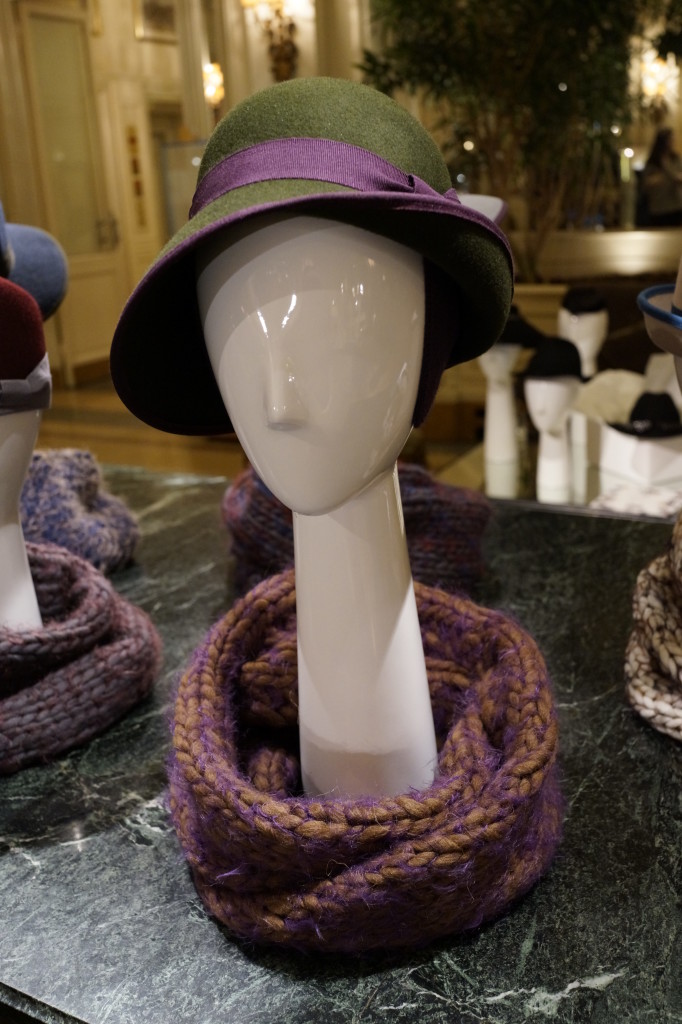 Hat with earmuff
Audrey hat in the bottom of the pic 🙂